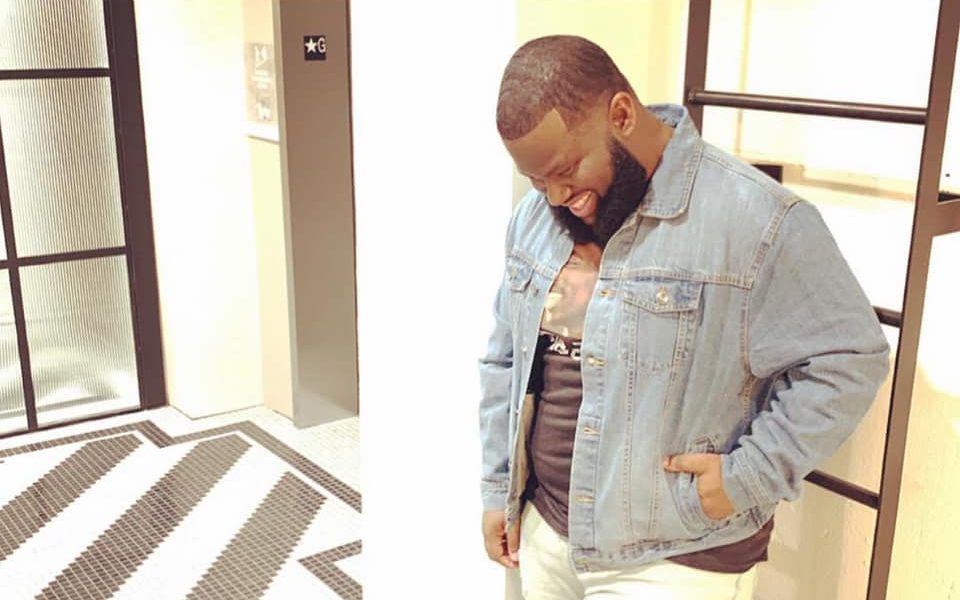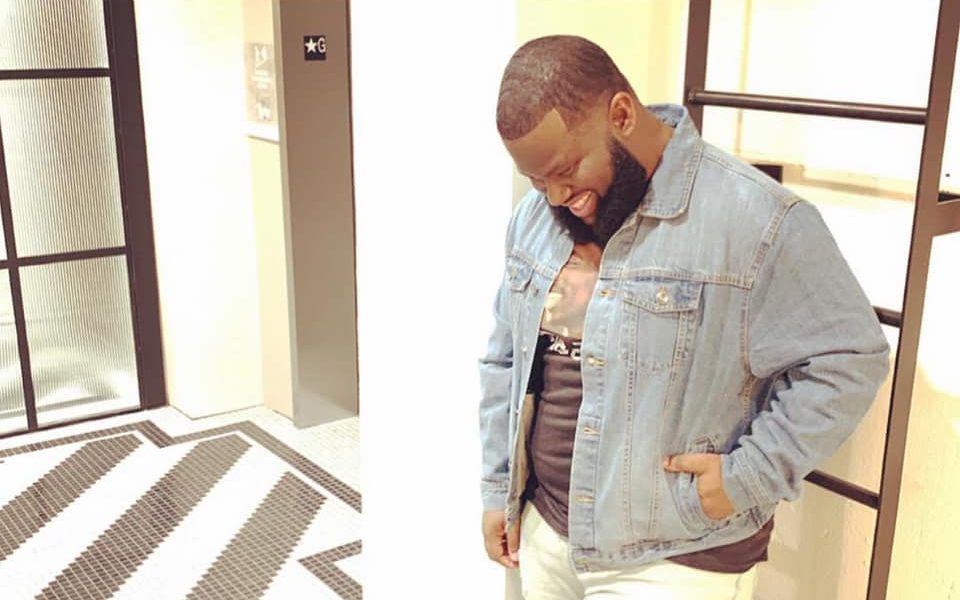 Today we'd like to introduce you to Deon Johnson.
Deon, can you briefly walk us through your story – how you started and how you got to where you are today.
Ok, this might be a little longer but as famously stated by the late great Notorious B.I.G., "It was all a dream." That is exactly how Urban Dreams Music Arts program started as a dream and through rebellion, I remember it like it was yesterday it was the summer of 2001 that's right eight-teen years ago, I was eleven years old watching one of my favorite TV stations at the time MTV. It was there that I was exposed to a community marching band program then known as the Jackie Robinson Steppers that had gained spot-light due to all of the great work they were doing in the Brooklyn community by exposing inner city youth coming from low socioeconomic areas to instrumental music to keep them off the streets of Brooklyn.
As a 6th-grade student growing up in a single parent household, this spoke volumes to me, I was in complete awe. Because I saw myself as one of those students that needed this type of program in my community help with the development of my character and to strengthen my skills as a musician. It's funny thinking back on it because I had strong ambition as a kid I remember telling my mom this is what I want to do with my life, so I need you to drive me to Brooklyn so I can be in the Jackie Robinson Steppers band. If any of your parents are like mine, her response was, "Do you have some Brooklyn Gas money?" at that time, I didn't even know or care about how far Brooklyn was from Tennessee I just knew that I had to get there.
Being the rebel as all of us probably were as 6th graders, I said: I'm going to show her and everyone else, I'm going to start my own band program someday, it was that moment that I dedicated my life to the band. I spent that whole summer on AOL researching local high school bands and college bands out of all of the bands that I discovered Grambling State University's "World Famed Tiger Marching Band" was the absolute best and I that's where I wanted to end up and I did from 2007-2010, I was a member of the World Famed Tiger Marching Band. The highlight of my whole experience as a member of the World Famed was the inaugural parade for President Barack Obama in 2008.
That was the highlight of my experience as a member because it was there in Washington D.C. that I actually have seen the Jackie Robinson Steppers in real life, then at 18, all of the feelings I felt about the band when I first saw the Jackie Robinson steppers re-ignited my dream. So, I located the founder and director of the program. At the time, we exchanged emails and kept in touch, Eventually, I told him how much I admired what he was doing and asked him to be my mentor, shocking, he agreed. He told me about his experiences starting the program, the various obstacles that he encountered while trying to get things off the ground, the steps I needed to take to have a successful program, he even offered to be a founding member of my board of directors. I took all of the words of advice into consideration when launching and now, we are here today.
Has it been a smooth road?
Well, Urban Dreams just turned one this year and in this first year, we have covered a lot of ground. I can say that I have been blessed being that, this is my first time doing something like this, I think the years of research helped out a lot, I did everything with intention and I kept the end goal in mind.
However, the road has not been smooth by far. Although, I have good intentions to foster and enhance young musicians so that they can join or go back and strengthen their local band programs with hopes of helping them join collegiate or professional ensembles, I learned that some local band directors may see me and my program as a threat.
In addition, going into this, I was extremely excited. I knew I was guaranteed to have kids piloting because I know a lot of people that have school-aged kids but I learned quickly even-though this is not the "show me state," everyone will be supportive of your vision. At first, they want to see what everyone else thinks, then they will eventually join in.
We'd love to hear more about your organization.
The Urban Dreams Music & Arts Program (UD) is a 501(c)3 non-profit organization that believes every child has the fundamental right to have a dream. Poverty disguises itself in many forms and continues to stifle economic growth in urban communities, leaving little hope for children looking to break the cycle. Urban Dreams is a fundraising vehicle for scholars, parents, and organizations doing the work needed to re-frame our narrative and legacy. We understand that in order to change the future, the community as a collective must invest in the dreams of our children.
Our goal is to help foster and strengthen instrumental music programs within the Dallas Fort Worth Metroplex, increase college readiness and develop talent for collegiate and professional ensembles.
Our mission is to build and sustain a community fine arts program that supports the dreams, goals and overall academic success of students' grades 6–12 through music and arts education. Urban Dreams wishes to strengthen local programs, increase college readiness and develop talent for collegiate and professional ensembles. Through music theory, instructional learning and digital media, we challenge scholars to be creators and innovators as they develop their own sound.
Urban Dreams specializes in putting emphasis on increasing success within the arts and academically to give the youth of the DFW Metroplex the tools they need to break the cycle of the poverty stifling the economic growth in urban communities. In addition, we provide comprehensive, affordable tuition music & fine art programs. Also, to social support, we aid youth in cultivating the skills, confidence, and leadership they need to re-imagine their dreams.
What we do.
We Dream | Students re-imagine the possibilities and take strategic steps towards building their dreams.
We Play | Through auditions, students are placed in one of our three competitive ensembles – Dreamers Marching Band, Black Dynasty Drum-line and Symphonic Band.
We Partner | UD has a comprehensive network of college alumni, community advocates, and corporate sponsors to help our students achieve outrageous success
We do forward our mission by using what we like to call the "D.R.E.A.M Method."
(D)eveloping Communities + (R)eal Conversations + (E)conomic Opportunities + (A)dvocacy in the Arts = (M)aking Dreams Come True
We focus on the following:
Skill enhancement – UD provides youth in North Texas particularly the Dallas ­- Fort Worth area, a place where they are uplifted, a place where they can be mentored and trained by the most elite musicians in the city. Help under-served youth build the skills, confidence, and leadership they need to re-imagine their dreams.
College Readiness – Develop additional pre-college pathways for students to increase college readiness. (Instrumental and music technique clinics with music scholars, Fine Arts College Fairs, College tours, speaker events.) Hold life learning seminars (Time management, Money management).
Performance Opportunities – Teach youth locally and nationally the great world of music by providing opportunities for the youth to perform music in some of the greatest settings of the world, as well as prepare them for opportunities to play in college and professional ensembles. This helps build the confidence of the students.
What we are most proud of is that we partnered with Historically Black College and Universities to put on our inaugural event Horns Up for College Readiness at Lincoln High School this past March which was sponsored by Raising Canes. It consisted of a high school battle of the bands between: Alto High School of Alto, Texas; Lincoln High School of Dallas, Texas; Universal Academy, of Irving, Texas; and West Orange-Stark High School of Orange, Texas. We also had representatives from the following HBCU institutions (FAMU, Tennessee State University, Xavier University of Louisiana, and Miles College), in attendance to spread the awareness of their institutions and band programs. The highlight of the event was Miles College of Fairfield, Alabama awarding eight band scholarships to senior band members that participated in the event from Lincoln High School.
What sets Urban Dreams apart from others?
In addition to teaching life skills such as collaboration and persistence, at Urban Dreams, we integrate theory + instructional learning +technology to give kids a competitive advantage in a global market. Students receive personalized, expert instruction from teaching artist, Historically Black College and Universities (HBCU) band alumni as well as other industry professionals. Urban Dreams intends to close the comprehension gaps between students from reputable band programs vs those that lack a strong music foundation. Urban Dreams aids in increasing the rate of students in the DFW metroplex that are capable of attending college by providing additional music resources that could guarantee their students band and music scholarships upon graduation. In addition, we are contributing an increase in the amount of DFW students that matriculate to college to participate in collegiate ensembles.
Is our city a good place to do what you do?
I do feel like Dallas is a great place for businesses such as Urban Dreams, there is a lot of talent here. However, I would definitely recommend getting a strong marketing team. Get out into the community, become a vendor at various community events, and build strategic partnerships, the Dallas Fort Worth area is huge, you do not want to leave any area untapped.
Contact Info:

Image Credit:
India Andrea Photography; FBIII Photography
Getting in touch: VoyageDallas is built on recommendations from the community; it's how we uncover hidden gems, so if you know someone who deserves recognition please let us know here.