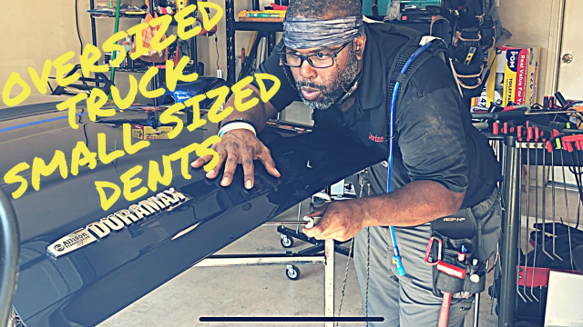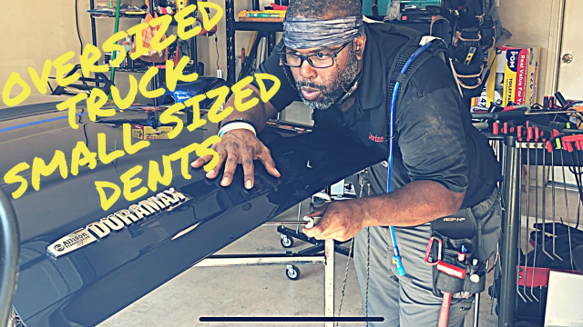 Today we'd like to introduce you to Sean Hickman.
Sean, can you briefly walk us through your story – how you started and how you got to where you are today.
My real grind towards financial independence began in my 20's when I started an apprenticeship program In Minnesota to became a carpenter.  After high school, I followed the path of your typical student who dreams of seeing financial progress. I chose to spend a one and a half years of exploration at the University of Minnesota which then began a few years of searching for purpose before God placed the excitement in me to become a construction laborer and roofer.   After spending a few years developing a basic understanding of construction,  my life would lead me to a five year carpenter's apprenticeship, where I learned the fine details and secrets of carpentry and the fortitude it would take to work in the harsh temperatures of Minnesota for many years.  I was ready and confident to be fully engaged in this industry. Mainly spending most of my time as a finish carpenter and another five years of that decade I spent devoted to a gamut of carpentry skill sets.
As a younger man,  the excitement grew for what I was learning and the potential to create things in that moment and in the future.   My hopes were to branch out as an entrepreneur, in which I really enjoyed the idea of and was passionate about.   Just a couple years into my jouneymanship,  confidence was high and I began to apply these accredited journeyman skills, that would continue me on to the next level.  Not long after, a challenge appeared on the horizon, The in Great 2007 Recession.   This caused an unforeseen strain, which required me to search for income that I hoped wouldn't take me too far away from what I had dedicated so much of my time in.   
This recession  allowed me to spend more time in boxing,  where I had already committed  nearly 20 years.   This along with quite a few other things,  I  had committed time in learning over the years,  would help develop the discipline I needed for what I do today.   
At this stage in my life, I was inactive in boxing as an athlete and fully engaged as a trainer and cut man traveling about the boxing circuit of North America. Where I was blessed enough be able to influence, and be influenced by throngs of interesting people from various backgrounds grounds and walks of life.   One of those interesting people became a friend who during my down time, I'd stop in to his place of work to share some laughs and talk boxing.  This place was an auto body shop, which he owned.  One day, on one of my visits, he was working on a vehicle hood, using strange tools I'd never seen.   I was no stranger to having knowledge of an assortment of tools considering  my focus in carpentry.
My curiosity got the best of me, and I had to ask and learn about it.  So he began to explained the industry, and offered me a chance to tryout what he was doing.Immediately, my interest grew to a deeper level.  This began my 10 year journey into, paintless dent repair, and the automotive industry.  Pulling away from the industry that I had committed so much of my life to, was a great challenge,  but the work load slowing drastically, and this new exciting opportunity in PDR, made it easier for me to change my career direction, anticipating  a greater chance to make my future a little bit easier.  
I spent about three years training and earning income in PDR, along with splitting my time, with my first true career love:  carpentry. 
Dividing time between earning income, coaching youth football and boxing, coupled with servicing in a volunteer capacity at my church as a treasurer, is where all of my time went.  Not to mention the watchful eye it required, for my growing family, in which my teenage son was transitioning from middle to high school.  My other amazing gifts… a set of twin girls and one more daughter that came behind them, which made 3 new babies within 14 months.  This made it more than enough reason to narrow my focus to what would allow my family a more manageable future. In the spring of my third year of paintless dent repair,  I got a request for help from my friend who owned the body shop. He himself had, traveled to Texas to manage hailstorm repairs, and was then being buried in repairs from one of its biggest storms on record.  
In earlier years,  he had traveled to hail storm affected area and requested my skills, but I was so committed to my responsibilities in Minnesota, that I hadn't ventured out to learn more about the "hail trail" and the great possibilities it brought.
When my services where requested, it seemed all industries where down sizing drastically.  This opportunity to travel and work was a heaven sent, and with faith in God, I took this direction that led me to the Carrollton Texas.  One of the  hardest hit storm areas.  I was immediately baptized in the overwhelming abundance of damage.  Unfortunately, after three months of hail damage repair,  a business disagreements ended the relationship with the person requested my help.   
By that time I had the spark that I would need to continue forging my way into the uncertain, but promising future.  Someone I had met from another company providing hail repair service, led me to another opportunity with a company. I then spent the next two and a half years helping grow.  During 2015, I only stayed in Minnesota for about six months, until another hailstorm happened in Texas,  but this time it was a call from another person I worked along side with initially in Carrollton, who called me to go with him with to an account he  acquired in San Antonio.  That repair plan in Southern Texas ended after 2 weeks, and after my travel from the top of American to the bottom of it, I was determined to get what I had traveled so far for, and that was to help earn me a living.  
I set out North, back toward Dallas where before leaving I contacted the company I had worked with the spring before. Thankfully, they were still repairing vehicles from the spring storm the year before.   Surprisingly, no more than two weeks later, the years second storm dropped hail on one of the accounts I was serving.  That set in place a confidence,  to truly entertain the idea of moving to Texas, where so many other opportunities seemed apparent.  
There was still unfinished work that had to be done before leaving Minnesota. Our son had nearly completed high school and was posed, to march towards a future of education and athletics.  Once his graduation was set into place, the opportunity for the rest of the family to also continue toward a great opportunity that awaited us all in Texas.  After the cross country move, we settled in to a God sent neighborhood, we could positively grow with, likemindedness, moving in the way of progress as we were.  After approximately four years of devoting myself to repairing countless vehicles in one of the most consistently, hardest damaged area in the world.  My efforts of trying to develop  greater family stability, shifted and yielded a chance to create even greater independence,  when an auto dealer acquired my companies services.  A few months after providing services for this company, the storm season began and the dealer's lot took the brunt of the damage,  so much so, that it tied our company up for the next six to eight months.  
Moving to Texas led to my wife, Gina, meeting a teacher at our kids' school.  We established a friendship with that person and her family over the years.  Unfortunately,  later on her car was damaged in a storm.  This prompted her to have me complete the hail damage repair.  I presume, our encounters over the years had been enough to be recognized as trust worthy repair company. 
From my prospective, It's extremely important to always do your best, to be courageous about the ambition placed in you spirit, and faith in the higher power directing our paths. You never know who you may be able to inspire with struggles that may seem only personal.
We're always bombarded by how great it is to pursue your passion, etc – but we've spoken with enough people to know that it's not always easy. Overall, would you say things have been easy for you?
I believe anything worth having, always has its valleys, and starting a family and getting married younger, guided me to a more unselfish way of giving of myself, which ultimately, redirected down this purposeful path, I steadily walk today.
So let's switch gears a bit and go into the Divine Dents story. Tell us more about the business.
ESTABLISHED in 2008, Divine Dents is a FAMILY owned, mobile paintless dent REPAIR company based in North Dallas, Texas, SERVING the Dallas Metroplex and outlying cities. By using the LATEST paintless dent repair TECHNOLOGY and tools, we repair automotive DENTS, DINGS, Creases, and HAIL DAMAGE… We repair all types of vehicles and WORK WITH ALL insurance companies. We are CERTIFIED in ELECTRIC/HYBRID VEHICLE POWERDOWN and now also providing windshield chip repair. I'm most proud of the finished appearance of our Repairs, and the great response we receive from our clients, especially reading the reviews they leave.
Has luck played a meaningful role in your life and business?
I don't believe in luck, only divine involvement, and personal effort.
Contact Info:
Address: 9461 Wichita Trail
Frisco TX. 75033
Phone: 612-839-8517
Email: divinedents@yahoo.com
Getting in touch: VoyageDallas is built on recommendations from the community; it's how we uncover hidden gems, so if you know someone who deserves recognition please let us know here.