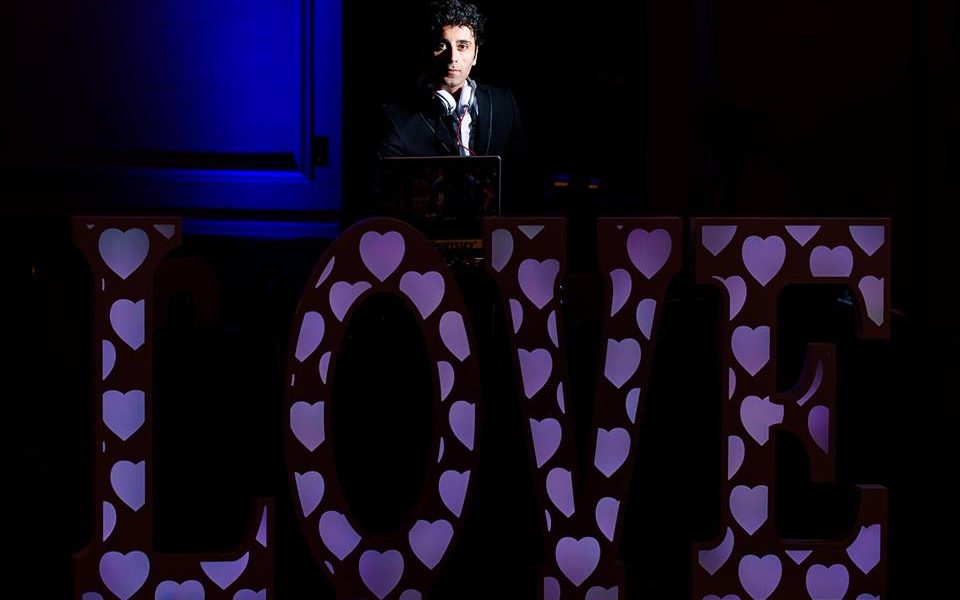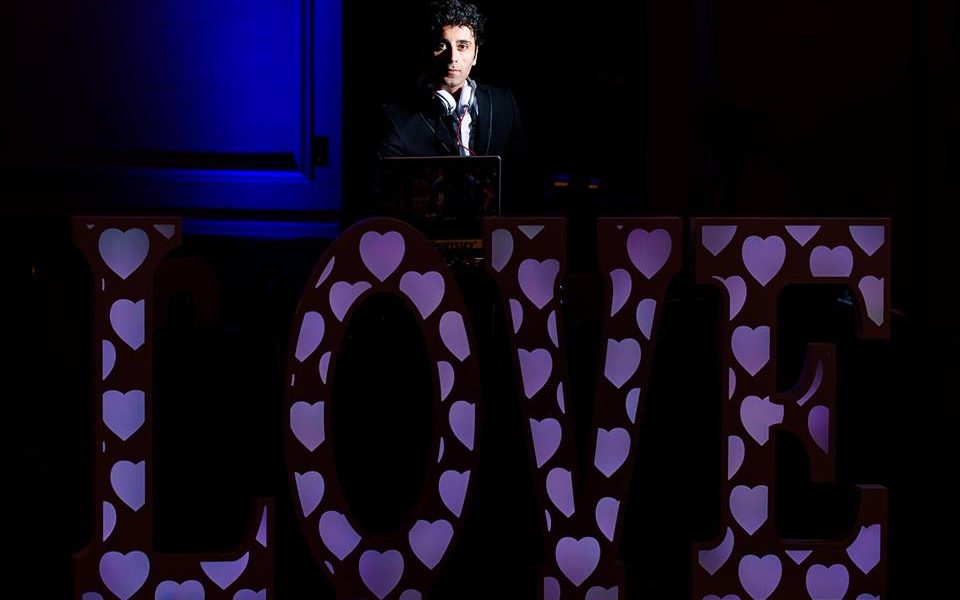 Today we'd like to introduce you to DJ Manish Music Masti Magic.
Every artist has a unique story. Can you briefly walk us through yours? Having been born and raised in Bombay, India, I was naturally exposed to the world of Music around. My parents enjoyed a good movie and we always had songs playing in our home. Indian Film Industry (commonly known as Bollywood), has always been known to be Musicals with multitude of Song & Dance numbers. As luck would have it, my exposure to different Genres of music started at a young impressionable age. We had music of all genres playing around the home from RD Burman (Indian Composer), to the likes of Michael Jackson or BeeGees.
As I grew up had the opportunity to listen to everything from Elvis to U2's, Aerosmith, UB40's, etc. And this started a journey of Bollywood, Pop, Rock, Disco Music.
What has always intrigued me is that Music always broke barriers. As long as the sounds moved me, it did not matter if it was an Arabic (Didi by Khaled), or Suavemente (Hector Lavoe) or Gloria Estefan. This started expanding my thirst for music and started becoming familiar with different genres of music including Latin.
Music & Travel being the passions of mine, it gave me the opportunity to experience music beyond Bollywood or Pop Music, and heighted my understanding of music. For any Music producer or DJ, it is imperative to know your roots and then branch out upwards.
With travel westward and having lived in Dubai, Germany and other places in Europe before finally settling down in the United States. My genres of music had grown and I started listening to international DJ's and their creative mixes.
Thus, experiencing some creative works of Indian DJ's as Bally Sagoo, DJ Aqeel, Akbar Sami and such who were breaking barrier and producing some fusion music, to Fat boy Slim, Armin Van Buuren, Afrojack, David Guetta, and others who were coming into the EDM scene.
It was my brother urged me to start DJ'ing and with that started my opportunity to enjoying the music to completely different level. Watching the crowd enjoy with you, your musical journey has no equivalent. It's like storytelling; you build up a set based on the event and then just take it up to the crescendo. As much as I enjoy music, do I enjoy it when you feed off the energy from the crowd. It just brings out the creative best in me.
At this point, I am as comfortable playing at an Indian or Fusion or Traditional Wedding, as much as I am spinning a for a Private event (like Graduation, Birthday's, Anniversary, etc.) or a public event belting out some remixes to keep the crowd going with some US Top 40, Bollywood, Bhangra, Latin, Arabic or Hip-Hop.
Please tell us about your art.
My 2 big Mantra's in life
Music Transcends Boundaries, Cultures, Languages and so on. Music is the string that binds people…
Life is not measured by the number of breaths we take, but the moments that take your breath away
I want to be able to give this very experience to all those who follow my music or events – "Play the music that connects people and give them the moments they will remember for a lifetime"
It's my love for music and watching the smile on people's faces after an event / party, that keep me going weekend after weekend, entertaining everyone. Everything else is a by-product. My personality and vibrance increases manifold, once I am on the DJ console, I am not just a DJ but an entertainer and engaging the crowd and their energy gets my creative juices going even more.
I started DJ'ing in Texas almost a decade ago and since then have built a very reputable company, with the name apt for my belief's – Music Masti Magic (Masti means "Fun" in Hindi).
Music – We bring that for your event
Masti – That's what we'd like you to do
Magic – Together we shall create Magic
And so much is our joy in social interaction, that we are ever so eager to share our experiences gathered from so many years with our customers. Thus, today have a team that does event planning as well. But my first love will continue to be music and people. As long as there's music and folks willing to go on a journey with me… I will keep on entertaining!
What do you think about conditions for artists today? Has life become easier or harder for artists in recent years? What can cities like ours do to encourage and help art and artists thrive?
Music should flow like water, and more importantly as a DJ who specializes in Events, it is key to know the music for the occasion. As much as DJ'ing is about playing music, in the Wedding, Event and Entertainment industry, it is as much about "Listening". The key is to listen to your customers' needs and/or understand the crowd and then showcase your knowledge and skills.
An advice to anyone starting into DJ'ing and/or event industry: Look beyond just mixing skills (such as transitioning etc.) but focus more on reading your crowd. Know when to play an "Amazed" by Lonestar or an Arijit Singh song like "Tum Hi Ho" versus a Pitbull high energy number or a Kala Chashma / party number. Know your song for the occasion – If you have a grip on that, it's like you taking the crowd on a thrill ride.
As for gear; slowly build up on your gear. If you need to get Mixers, Speakers, Mic's and such equipment, make sure you invest in quality equipment, and build it up as you go. DJ'ing isn't about gear but more about your skills and understanding of music. So, showcase what you bring to the table. And most importantly always keep a smile and right attitude.
Someone once told me some very important lines that I shall ever remember – TALENT will open doors for you, but its ATTITUDE that will take you farther in life… Excellence has the least to do with the talent but most with the attitude and work ethics. So, talent can open the first door for you, it may open the second door for you but it will never open the last door for you. Know your USP and what differentiates you from others, be yourself. And lastly, be passionate about what you do.
How or where can people see your work? How can people support your work?
I do try to do quite a few public events around Dallas metroplex, but fortunately get booked almost year in advance for most of the private parties, thus leaving a few weekends to do public events. But I've made it a part of my yearly tradition to do events for Holi (Festival or Color) with a few thousands of people dancing and throwing colors on each other. Also, do quite a few other events such as New Year's Eve, Diwali Mela at the Cotton Bowl stadium etc. It's been a wonderful experience and am blessed that the community in Dallas and rest of Texas, has embraced me with so much warmth. I do get to travel and play music across all of Texas, Louisiana, Oklahoma and Kansas which is always a joy.
It'll be a pleasure to have more people connect up with us through social platforms (we do try to keep up on Facebook, but also have YouTube presence, Mix Cloud (where I upload my mixes) and of course my Music Masti Magic website
Contact Info:
Image Credit:
Jeremy Minerick
Flashbrush
Getting in touch: VoyageDallas is built on recommendations from the community; it's how we uncover hidden gems, so if you know someone who deserves recognition please let us know here.