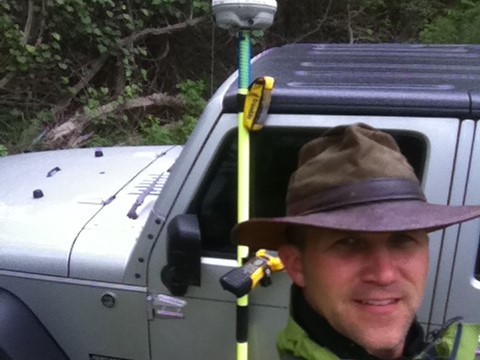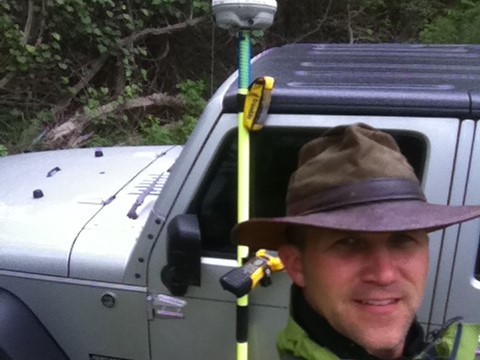 Today we'd like to introduce you to Davey Edwards.
Davey, can you briefly walk us through your story – how you started and how you got to where you are today.
My father, Tommy Edwards, started his own surveying company in the mid-cities area of Fort Worth in 1975, then he moved it to Decatur. After graduating college in 1994, I started working with him after an unsuccessful attempt to get into medical school. I realized that land surveying was a noble field of practice and I decided to get licensed and a formal education in the field of geomatics. I obtained my professional license (RPLS) in Texas in 2002. I then obtained my license in Oklahoma in 2004 to expand our services into both states. Texas has a second license to provide land surveying for the Texas General Land Office per statute; licensed state land surveyor (LSLS). I successfully obtained this license in 2006. Currently there are approximately 60 LSLS for the State of Texas. A similar license is available for the Federal states under the U.S. Bureau of Land Management (BLM) called a certified Federal land surveyor (CFedS).
Immediately after obtaining my LSLS, I started the CFedS 7 month inaugural program and successfully obtained this license in 2007. Currently there are only two in the country that have qualified to provide land surveying services to the State of Texas and the U.S. Department of Interior through having the combined licensed of an LSLS and CFedS and I am one of those. After obtaining my professional credentials, I decided to enhance my professional services through education. In 2009, I received my masters degree in Geospatial Surveying Engineering from Texas A&M University of Corpus Christi where I studied ancient cadastral systems around the world and did my thesis on the surveying issues in the Texas & Pacific Railway Company 80-mile Reservation Surveys in El Paso County, Texas. Then in 2016, I completed my doctorate degree in Geosciences from the University of Texas at Dallas where I studied river morphology and it's the legal implications on interstate and international riparian boundaries. I am the only one in the nation with the combination of professional credentials (LSLS & CFedS) and education in land boundaries and administration systems (MS & PhD). My research in river boundaries was recognized by the Commissioner of the Texas General Land Office and my expertise was used to better understand and explain to help protect the private property owners and the Texas state boundary along the Red River from boundary claims by the U.S. Bureau of Land Management in the U.S. Congress and Senate and with the Texas Governor and Attorney General. My services are now sought out in the most difficult survey systems and high profile legal boundary disputes by individuals, other professional land surveyors, and public and private entities. Through this time, I also served as president of the Fort Worth chapter of the Texas Society of Professional Surveyors (TSPS) and director, vice-president and president of the state level of TSPS. I was awarded TSPS Young Surveyor of the Year in 2006 and Chapter President of the Year in 2007. I have also been teaching with my mentor's boundary retracement courses offered twice a year for continuing education to other professionals.
Lastly, I have served as public member for the Texas Board of Architectural Examiners (TBAE), currently serving as the LSLS member of the Texas Board of Professional Land Surveyors (TBPLS), chair of the Planning and Zoning Commissioner for the City of Decatur, former member of the advisory committee for the Texas A&M University of Corpus Christi geospatial program, former member of the item writing committee for the TBPLS and held the position of president elect for the Cross-timbers chapter of the Association of Former Students of Texas A&M University.
Has it been a smooth road?
As I mentioned, I was not successful in getting into medical school like I original planned but all has worked according to God's plan. The toughest struggle throughout this time was more personal. My wife, Sonja, and I got married while we were both still attending Texas A&M University of College Station. After we both had graduated, moved back to Wise County, and started our careers, we decided to start a family. After a few years of unsuccessfully trying, we sought help with a fertility doctor and started in vitro fertilization (IVF). This treatment to achieve pregnancy is extremely stressful because of the series of shots and expenses since not covered with insurance. Unfortunately, after four attempts, our embryos could not survive past the blastocyst stage. This low point in our life truly tested our relationship with each other and God. But God had other plans for our family!
Within a couple of weeks after the results of our last IVF attempt in 1999, God had brought into our life a 9-month old boy in need of a family to raise and love him.
However, this is not the end of our story! About nine years later, my wife and I had heard of a program in Knoxville, Tennessee, that adopts embryos that have been frozen from other couple's IVF which have decided not to have any more children. The National Embryo Donation Center matches the embryo's parent's traits with those of the parents adopting them. It is the same adoption process for the embryos as a regular adoption. My wife and I adopted a set of embryos and went to Knoxville to have a set transferred by NEDC medical director Dr. Jeff Keenan. My wife then carried the embryo to full-term and gave birth to our second son in 2009.
We tried again with another set unsuccessfully a couple of years later. Then with the last three embryos, we brought home our third son in 2013. We realized that sometimes the struggles and challenges are God's way of leading us to a better plan, His plan. Our sons were in need of love from a good Christian family and experience God's love, as did we! This fall, 2017, we are moving our oldest son to Galveston to start college at Texas A&M University to study marine biology.
We'd love to hear more about your business.
My father and I operate a professional land surveying business that offers services in Texas and Oklahoma. We primarily provide land surveying for large boundary estates.
Most recently, I have been working in the Permian basin providing consulting services on large original survey systems for other professional land surveyors and investors. My unique qualifications, professional credentials and education, have given me the recognition to provide a level of service that many in my industry cannot offer. This is how I am able to provide a consulting service to professionals in my field which, at the end of the day, gives the consumer exactly what they need to complete their projects.
After realizing that my original goal to be a medical doctor was not going to become a reality, I pursued the best I could be to offer my clients the best service in my field of practice. I can proudly continue to provide land surveying services through my father's company he has built and practiced in for over 40 years.
Is our city a good place to do what you do?
I was born in Fort Worth and raised in the Dallas / Fort Worth area. It has seen a tremendous growth over the last couple of decades because of its central location to the United States and the promotion of economic development in our great State of Texas.
Land surveying services is an unknown but very important aspect to any land transaction in the world. It provides the consumer a knowledge of any issues that may or may not exist to the boundaries of their land. Our services are also used in designs for infrastructure improvements such as commercial and housing developments, transportation, and environmental improvements. If the communities can do anything to improve businesses within our industry, a positive promotion of land surveying and its importance to protecting property rights would serve anyone within our profession.
Contact Info:
Getting in touch: VoyageDallas is built on recommendations from the community; it's how we uncover hidden gems, so if you know someone who deserves recognition please let us know here.