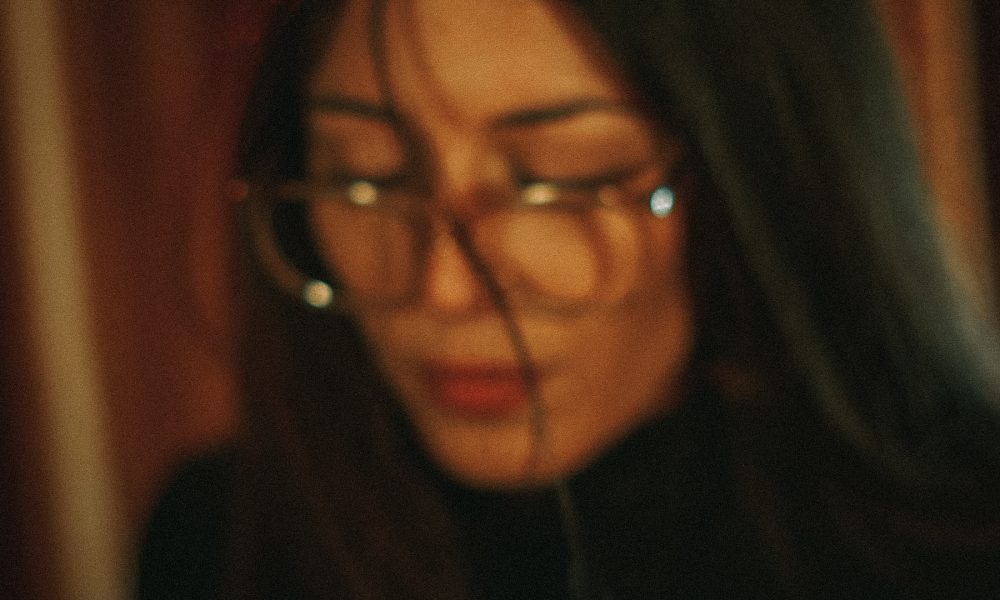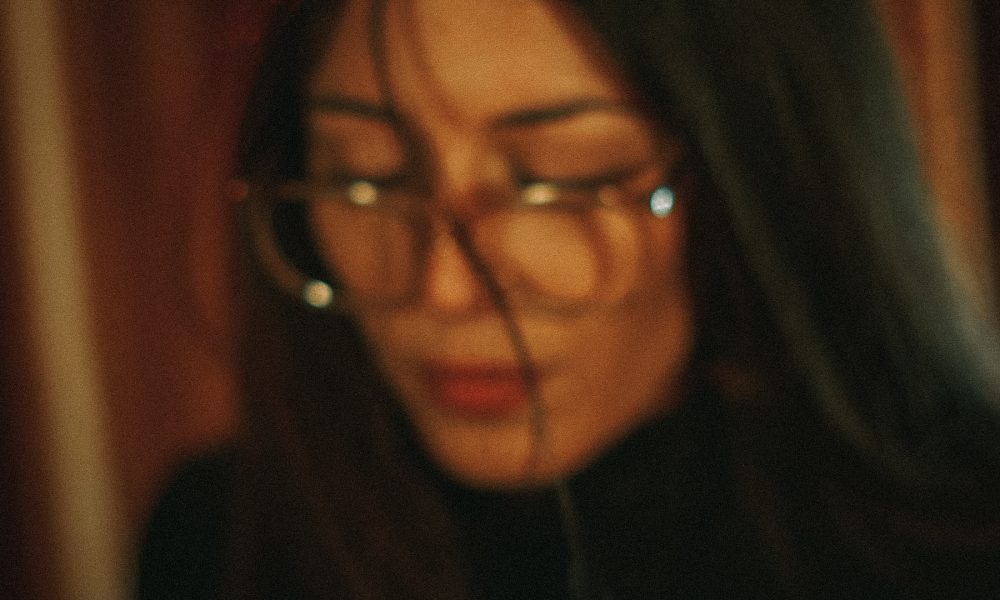 Today we'd like to introduce you to Elizabeth Tabish.
Every artist has a unique story. Can you briefly walk us through yours?
I was very shy as a child and from a young age, and I never quite fit in but acting and art were comfortable methods to communicate for me. I rarely spoke to anyone and I think my family probably wondered if there was something wrong with me. So it came as a huge surprise when I belted out the songs, said my lines loud and clear and was perfectly choreographed in my first performance as a singing, dancing dinosaur in Kindergarten. In fact, throughout my school years performing on stage was a consistently uplifting experience; every time I got to act in plays I'd find a sense of comfort, excitement and sense of purpose.
Finding this outlet early I continued exploring new worlds through theater, art, photography and writing because there simply wasn't much else to do in a low-income family in small-town Oklahoma. Art was my vehicle for exploring the world because I thought I couldn't afford it otherwise. When I found that access to my own inner world and the world at large, just through art and cinema and theater, everything opened up to me. Philosophies, cultures, varied personalities and the human condition became fascinating to me, life became really rich and full and nuanced and it brought me such joy growing up. But of course, pursuing this career professionally brings with it heartbreak, pitfalls and instability that you don't see coming because there is no one clear path for an artist. However, this last year has shown me that it is absolutely and completely worth it.
Please tell us about your art.
I'm an actress, filmmaker and festival director. I got my BA in Film Theory and MA in Theater/Directing at Oklahoma State University and then spent about seven years working as an actress in Texas primarily in commercial/industrial projects, but the film and TV work was slow and limited. So I started writing, directing and editing short films that celebrate female archetypes in a lush, lo-fi vintage aesthetic. From these shorts, my team and I established Maenad Productions as a female-led production company (currently Ashley James, Janet Travis, previously Lindsey Lemke and Giselle Marie Muñoz). We've created seven short films that have screened at over 30 festivals across the world including SXSW AFS Short case, Portland Horror Film Festival, H.P. Lovecraft Film Festival and Women in Horror Film Festival. Inspired by 60-70's European arthouse cinema, these films pay homage to cinematic styles and genres across the decades.
Last year I also started the Austin Arthouse Film Festival with Giselle Marie Muñoz in our desire to showcase the incredible works of local and international experimental filmmakers. We're excited to announce we are gearing up for our second year this October 21st at AFS Cinema.
Focusing on filmmaking and festivals has been a joy and I plan on continuing both of these endeavors because I think it's important to actively pursue and promote a community that has meaning for you. And there's something really wonderful about creating a space for other artists to showcase and celebrate their work.
But last year in the midst of all of this I was still missing something in my creative life—the passion I had for acting growing up and in college was left ignored. I sort of gave up on the idea of acting for TV and film, which was my dream— I didn't see the opportunities, and I was flat broke. I thought maybe I'm not good at this anymore, maybe I'm not meant to act anymore. After one particularly disappointing rejection, I knew I was in financial trouble and couldn't keep my apartment so my mom graciously invited me to move in with her to clear my head and figure out what direction I needed to go. A month after moving in I decided that I needed to get practical and quit acting, get a normal job, focus on making a living— I told my agent I was done. So I was surprised to receive an audition for a project called The Chosen.
I read the scenes for the audition and had one of those pivotal goosebumpy "is this really happening??" moments because I hadn't connected to a character like that in ages and there was something just absolutely arresting about the script. It was so much more than a script, it's been so much more than a project. It speaks, you know? The series is about miracles and receiving it was something of a miracle for me. I booked the role of Mary Magdalene and it has changed my life. It has overwhelmed me with optimism and faith and reignited my deep love of acting.
Given everything that is going on in the world today, do you think the role of artists has changed? How do local, national or international events and issues affect your art?
The role of the artist is and always has been one of an alchemist. The artist takes the pain and transforms it into something heightened and universal. But there is a tricky discrepancy between art and entertainment and it's an important distinction to make. We are living in a period that desperately needs bold artists with integrity, grit and brutal honesty. Instead, we are fed incessant variations of distracting entertainment that keep us in a loop of desire and consumption; it desensitizes us and it leaves us hungry. But art sustains us by connecting and communicating the universal truths and experiences that we share as humans. The right book, the right film, the right song can transform someone's life and confirm that we aren't alone in this world.
I don't know what I can do about the world's crises. It feels like the end of the world sometimes but I guess I've learned to create like it's the end of the world. Like there is no tomorrow. And that doesn't mean feverishly creating work without a moment to breath. It means I write and direct stories I believe in without worrying if they'll be well received or please an audience or make a profit. It means performing a character as if nobody is there watching me or judging me. It means knowing that the people in charge aren't really in charge and that the whole system of authority and money and politics is some strange performance in itself but it's a failing performance. And knowing that nobody has any clue as to what is happening in this global socio-political scenario has given me this sense of freedom where I trust my instincts and I trust in God and I realize that I don't need anyone's permission to do what I love. And that I can fail and try again and fail and try again and make a giant fool of myself in big sweeping cycles and it's all pretty beautiful and it's all absolutely necessary.
How or where can people see your work? How can people support your work?
We just finished filming Episodes 5-8 of The Chosen this summer in Weatherford, TX but you can see the first four episodes right now at thechosen.tv. The entire first season will be available around Thanksgiving of this year.
I have a few short films still working on the festival circuit and you can see where they're screening at maenad-films.com. At the moment of writing this, we have screenings at the Grapevine Film Festival and an encore screening of the SXSW AFS Short case films at AFS Cinema.
You can also join us October 21st for our second year of international arthouse short films at AFS Cinema at the Austin Arthouse Film Festival! Tickets are on sale now and available at austinarthousefilmfestival.com.
Contact Info:
Website: elizabethtabish.com
Instagram: @elizabethtabish @austinarthouseff @maenadproductions
Facebook: @elizabethtabish @austinarthouseff @maenadproductions
Twitter: @elizabethtabish @austinarthouseff @maenadproductions
Other: maenad-films.com, austinarthousefilmfestival.com
Image Credit:
Lilly Lilova (Austin Arthouse Film Festival picture), Sean Mathis (Photo of 4 producers of Maenad Productions)
Suggest a story: VoyageDallas is built on recommendations from the community; it's how we uncover hidden gems, so if you or someone you know deserves recognition please let us know here.