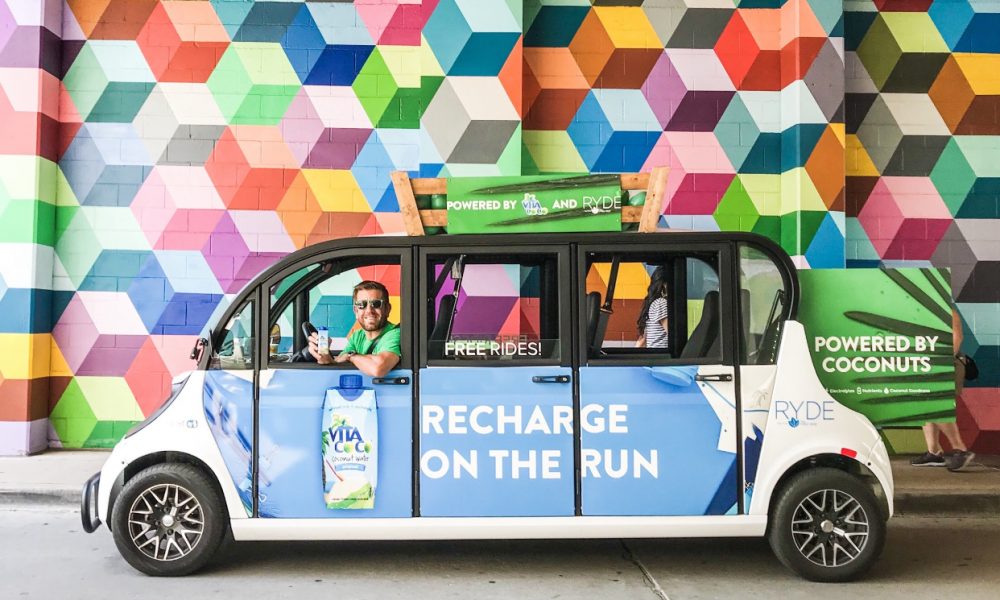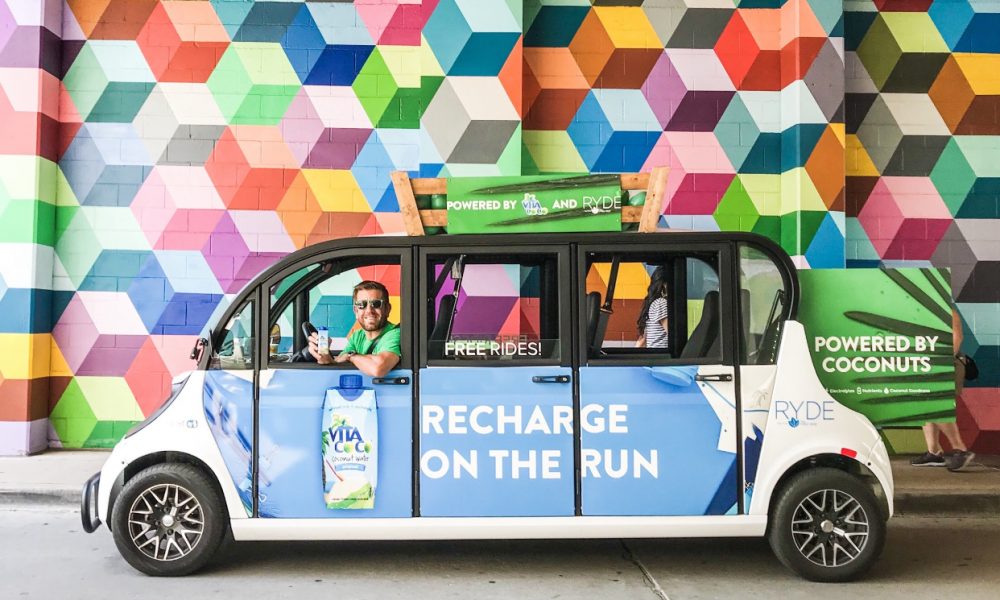 Today we'd like to introduce you to Jesse Landry.
Jesse, let's start with your story. We'd love to hear how you got started and how the journey has been so far.
I come from a family of entrepreneurs. My uncle owns and operates a pub in England, my brother just recently started a real estate investment company, and the two men I admire most, my dad and my grandfather founded a very successful industrial service company. Although most of the men in my family have always had a strong business sense, growing up, I always took after my mom and her free, laid-back spirit. She is a very successful and talented musician and songwriter who grew up touring across Europe with several different rock bands. My determination and sometimes stubbornness to succeed comes from Dad, but my passion for life was so obviously inherited from my mom.
That free spirit had me coasting through life but living the dream. I was a few years out of college, with a bachelors in Business Marketing from Texas State University (Go Bobcats!) still living in San Marcos, TX. I was living on the lake every day coaching the wakeboard summer camp at Texas Ski Ranch and gigging with a few local bands on the weekends to pay what very little bills I had at the time. Life was good, but I was getting older and knew that wakeboard coach and local musician wasn't ever going to be my life goal.
My girlfriend at the time, now business partner and Fiancé, and I vacation with my family every year in Scottsdale, Arizona. At dinner one night in Oldtown Scottsdale, we couldn't help but notice the abundance of passenger golf carts zipping around the downtown district. That is when the idea for the company hit us. What a perfect idea for Austin. We figured hey, Austin already had an established pedicab scene, why not give people more options for fun transportation? We will just buy some electric cars and give some rides. It will be easy right? Wrong! But we will get to that later.
At the time, Brandi had just graduated from Texas State University with a degree in Mass Communications with a focus on Public Relations. She was actively seeking a job only to find out that the industry was only taking on unpaid interns with no guarantee of future employment.
So with Brandi's job offers looking non-existent and me knowing I didn't want to be a wakeboard bum the rest of my life, I dusted off the old business degree and we got to work drawing up a business plan. After running the numbers and seeing that this could be a feasible business, Brandi got to work launching the company while I continued to play on the lake at "work" to keep some money coming in.
Without her, this company would not exist. We literally built this company from the ground up starting with nothing but a computer and google. Young and eager to learn, she researched day and night, set up our LLC, researched and obtained city permits, found commercial insurance for an industry that was yet to be established, and completely launched this company on her own until we were established enough for me to step away from the good old days on the lake and work for the company full time. We really pride ourselves on taking a hands-on approach. Our motto was and still is, "we will figure it out," and we always do. It's amazing what you can learn just from google and youtube these days.
What started off as a novelty shuttle with six carts in Austin, Texas in 2013 has now grown to a fleet of 18 vehicles in 3 cities (Austin, Houston and Dallas) in the state of Texas alone. In 2017, we partnered with Alex Esposito and James Mirras of The Free Ride to become part of a fleet of 130+ vehicles in over 15 cities (and growing) across the USA with locations in California, Colorado, Florida, New York, New Jersey and of course, Texas.
Has it been a smooth road?
Not at all, but I don't think the path to growing a successful business ever is.
We originally thought it would be as easy as buying some electric cars, finding some local college kids and putting them on the road for eight hours a day. We were young and very naive. We have seen a ton of these companies pop-up over the years that don't make it past the first year. People don't realize how much capital it really takes to launch and the effort that goes into this on the day to day to make it successful.
We didn't consider all the logistics that go into starting a company like this. Proper permits, commercial insurance for an industry that didn't really exist at the time, on-boarding drivers and getting them permitted with the city, affordable storage for multiple vehicles close to downtown with proper electricity for charging the carts, the carts themselves being electric and only getting a certain range before needing half a day to recharge, fleet maintenance, setting up and constantly updating a website and social media, emails, invoices, payroll, etc….
The Carts:
Our first major challenge was finding proper vehicles. Our original business plan was drawn up around using gas-powered golf carts. They were cheap, could run all day, parts were readily available, and maintenance was easy. Unfortunately, to get permitted with the city of Austin, the vehicles had to be street legal and electric which really only gave us one choice of vehicle, the Polaris Gem. These things were double the cost of a golf cart and only got about 25 miles of range on a charge, not to mention parts had to be special ordered and were insanely overpriced in comparison. The good news is, these things are more like luxury shuttles.
Our biggest hurdle with using these vehicles had to be their limited range per charge. They would run for about 3 hours before needing 8 hours to recharge. As a transportation company, we knew this would never work if we ever wanted to make money at this, so we took our brand new vehicles, hired an expert in electric cars and completely tore them down to the frame and redesigned the entire drivetrain of the vehicle. The upgraded drivetrain was something that had never been previously done, was 100% custom and took about a year to complete the upgrades on all 6 of our vehicles. It sounds easy, but the entire process was an absolute nightmare, but we learned and grew so much as a company in that year.
I went from not being able to change a tire on a cart to being able to completely tear down the cart to its frame and put it all back together again.
We now had six shuttles that were going over 90 miles on a charge. While other companies were having to rotate their fleet every few hours, we were able to keep every cart on the road for the entirety of the day. This was crucial during big events like SXSW and ACL in Austin.
Fast forward to 2018, and Polaris has luckily redesigned the Gem vehicle to fit our needs almost perfectly. The cost of the vehicles are still incredibly high and parts still have to be special ordered, but at least we have a turnkey solution straight from the factory. This is great as we are constantly expanding our fleet and the thought of having to personally fabricate carts again sounds like a nightmare I no longer want to relive!
Finding ways to fund the service to make it free:
This has been quite the journey in itself, but fast forward to 2017 and we were lucky enough to have partnered with the dream team. Enter Alex Esposito, James Mirras and Alyson Brown with The Free Ride. These three are the reason why our service is free. Alyson is head of advertising sales and deals with all of the national brands we partner with who advertise on the carts. Alex and his team handle city relationships and work closely with the downtown improvement districts we partner with who fund the service. James is the head of operations who handles everything that involves keeping the carts on the road.
Time:
I think finding enough time in the day is still a huge struggle we face. Until last year, before we partnered with Alex and James, it was only Brandi and me running the company. As business owners, we wore many hats and had to do it all. One day I would be covered head to toe in grease and dirt from doing maintenance in a 100-degree warehouse and the following day I would be in a suit attending meetings and events. I can't tell you the number of 4 am nights Brandi and I have shared at the shop doing cart prep or wrapping carts for last-minute advertising campaigns when our production team wasn't available. And I tell you what, she never complains about the long hours, late nights, early mornings, or having to get her hands dirty. You just somehow learn, that's what owning a start-up is all about. Luckily as the company grows, we are able to hire more people to our management team. We are starting to be able to designate roles within the company and our processes are becoming more streamlined.
Everyone just sees your success and assumes it was easy; they never get to see the late nights and hard work that occurs behind closed doors.
So let's switch gears a bit and go into the RYDE story. Tell us more about the business.
RYDE and our affiliate company The Free Ride, use five-passenger electric shuttles to transport people around downtown metropolitan areas and beach communities. We work with national brands, local businesses and city governments who sponsor the service making it free for the public to ride. Our shuttles are open-aired and a blast to ride in. Unlike traditional ride-share, street-side hails allow for quick picks up. Just jump in and be taken straight to your destination!
We specialize in three things: First/Last Mile Micro-transit, Out-Of-Home Advertising, and Tours.
Public Transit: RYDE works closely with municipalities and downtown districts to create a public transit option that people are eager to ride. Working closely with existing Public Transportation options, RYDE is a proven solution for the first/last mile transit problems many cities are facing today. Our electric shuttles reduce greenhouse gases and no fuel means they are low-cost to operate. Our scalable fleet allows us to dispatch the needed amount of vehicles at any time of day to meet demand, allowing us to reduce operating costs for the city and ease traffic congestion. F.R.E.D (Free Rides Everywhere Downtown) was created in partnership with the City of San Diego and our partners, The Free Ride. The Free Ride has already shown proof of concept with their work with cities like San Diego to build robust programs that are 100% eco-friendly, reduce congestion and track data around ridership.
Out-Of-Home Advertising: RYDE is changing the way people engage with outdoor media. National brands sponsor the service, making it free to the public. Our rides create a memorable experience with their customers that will last a lifetime. From pick-up to drop-off, riders are interacting with the sponsored brands in a fun, memorable way. Exterior branding is eye-catching and has a "LOOK AT THAT!" effect. The open-aired carts are fun and enjoyable. Interior iPads show the brands message and allow the passengers to capture and share the fun with a group selfie! Samples allow the customer to experience the product and handouts let the customer walk away with a constant reminder of your brand and an experience not soon forgotten.
Tours: From downtown city tours to local food and brewery tours, RYDE Tours are the best way to experience a city downtown. To learn more and book your tour today, go to www.rydecompany.com/tours.
We are most proud to have partnered with so many iconic brands: Corona, Modelo, Clif bar, L'oreal, Vita Coco, Jameson, CBS, Spiked Seltzer, FreeForm, AT&T, and TV Land just to name a few. To have such big companies trusting you with their brand is a huge honor, there is no better feeling than hearing positive feedback and coming back to your company year after year.
I would love to think that it is our hard work, customer service and determination to always be improving that set us apart. We always have to be one step ahead. We were blessed to partner with The Free Ride, who is the largest company in our industry; As we continually grow, people start to take notice of your success.
How do you think the industry will change over the next decade?
When we started the company, we never imagined it growing into anything more than a fun novelty bar hopper in Austin, Texas. Over the years, we have noticed that there is becoming a crucial need for our service.
As noted previously, The Free Ride has already shown proof of concept with their work with cities like San Diego to build robust programs that are 100% eco-friendly, reduce congestion and track data around ridership.
Mobility is becoming a huge issue and a major topic of conversation in metropolitan cities. As populations in cities vastly rise, the current infrastructure can't keep up. Any vacant parking lots are now being replaced with high-rises and office buildings making parking in downtown areas more and more difficult. Using our service as a connector to downtown, cities are able to utilize offsite parking lots and garages that would usually sit vacantly.
Traffic is also becoming a major issue that cities are trying to combat. Our vehicles are scalable, allowing us to only dispatch the correct amount of vehicles needed to meet demand, reducing traffic congestion. Ride-Share is a great alternative for longer trips, but their business model is based on getting as many vehicles on the road as possible. Studies are showing this has created a greater increase in traffic congestion in condensed downtown areas. The new scooter trend is also a great solution to the first/late mile transit gap that reduces single occupant vehicles, but ridership is limited to a certain demographic and unexperienced riders can be a huge liability. Our drivers must pass a federal background check, maintain a clean driving record and pass an exam before ever being allowed to drive. High occupancy vans are another solution but rising gas prices make them expensive to operate. Our carts are zero emission and electric, which means lower operating cost, saving the city money.
Our service works cohesively with cities current public transit and has shown to increase ridership of city buses and metro rails. Research has shown that many people are not using public transit because of the first/last mile gap. This is the distance between their final destination and their nearest transit station or metro rail stop. Cities are utilizing our service to bridge that gap. Our on-demand service allows us to pick people up at their homes, office buildings, hotels, etc. and save them the long distance walk to their nearest transit hub hassle and fare-free, encouraging more people to ditch the cars and use current transit infrastructures that are already in place.
When people know they can get a reliable and affordable ride on demand in downtown and don't have to deal with the hassle of parking their cars or walking, they are more likely to leave their vehicles at home, reducing the number of cars on the road, lowering emissions and easing traffic congestion.
Contact Info:
Getting in touch: VoyageDallas is built on recommendations from the community; it's how we uncover hidden gems, so if you know someone who deserves recognition please let us know here.