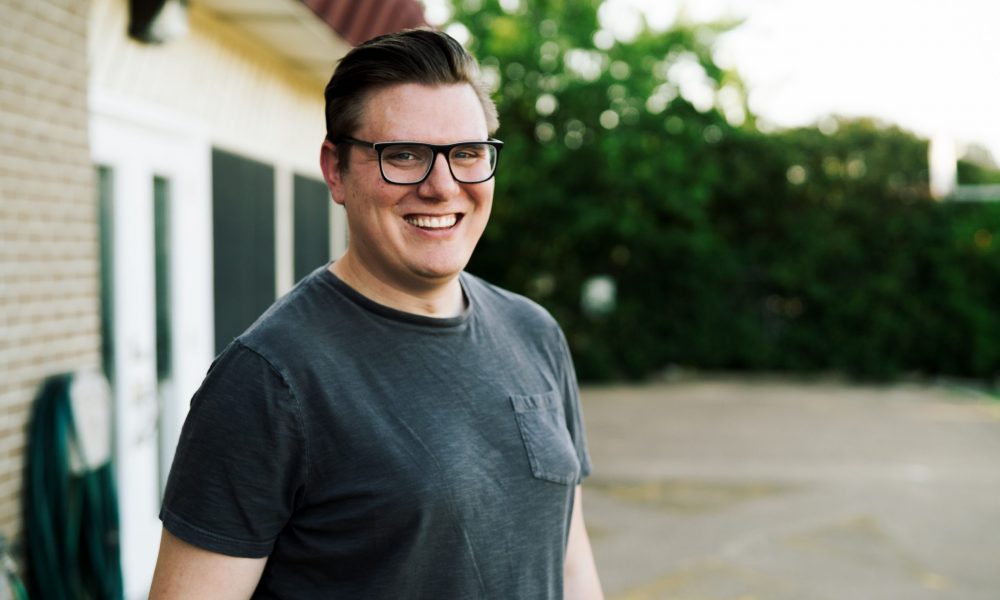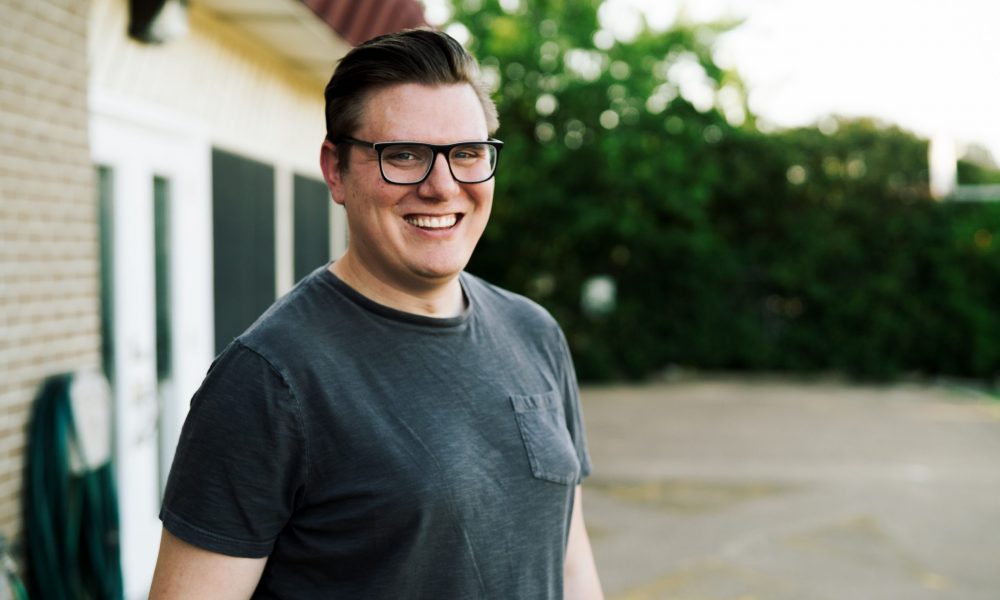 Today we'd like to introduce you to Joe Shaw.
Joe, can you briefly walk us through your story – how you started and how you got to where you are today.
Back in late 2014 when my daughter was set to be born, I looked everywhere for a community of dads to join; a place to get advice on what to expect, to share triumphs and failures, and to build a rapport with fellow dads as we go through this parenting journey. However, I quickly learned while there were excellent resources for mothers and parents in general, there were very few resources for fathers, so I had to do the best I could with what I had available. About a year and a half passed and a good friend of mine, who was expecting his first kid, asked me for some of the same resources and community questions I had encountered earlier. This made me realize there really was a need and want for some type of resource for dads. My good friend and fellow dad, Galan Aldaco, had previous experience with running a podcast, so I asked him to help me get started putting together a parenting podcast. He not only brought in John Laird to help co-host but also came up with the name "DTALKS" which stands for "Dads Talk About Life, Kids, and Stuff." The idea behind the name is that the listener is hopefully able to "detox" from some of their parenting frustrations by listening to "DTALKS." Although John and Galan have since stepped away as Co-Hosts (Galan is still on as a producer for the show), they helped me structure the show and allow it to be the success it is today.
While the show started out as a resource-only type of show, providing advice to typical parenting questions such as teething and sleep issues, it quickly evolved into bringing other guest dads on the show to share their parenting journey and what lessons they have learned along the way. We've been able to bring on guests such as WFAA Sportscaster Dale Hansen, Olympian and American Ninja Warrior contestant Jonathan Horton, and FWISD School Board member Jacinto Ramos Jr. among others as we made this transformation. Now that I am running the show solo, I have evolved the format again into a podcast that interviews people across the spectrum of life to draw lessons out of their experiences that we can teach our children.
Of note, while the show started out as an unaffiliated parenting podcast, the show is now a proud member of the Vokal Now community and is their only parenting-related programming.
Great, so let's dig a little deeper into the story – has it been an easy path overall and if not, what were the challenges you've had to overcome?
There have been, and continue to be, many struggles along the way, the biggest of which are scheduling a recording time. The biggest challenge for me in that regard is that if I'm going to be on a parenting podcast helping dole out advice on how to #beabetterdad (the motto of our podcast), I need to walk the walk. There have been multiple times where recording sessions have either had to be delayed or rescheduled because my kids or my wife need me for one reason or another. Family always comes first and I want our listeners to remember that.
As far as maintaining motivation, there have been many times where I've thought to myself "does any of this matter? Is this show reaching anybody?" Then, I'll get an email or a private message from a listener, like one I received recently that let me know how much the show means to them and how our show allows them to smile, laugh and feel connected to this "community of dads", which keeps me convinced that the mission of the podcast is working.
In this day and age when everybody feels so divided, my show is committed to bringing people together through shared experiences.
Alright – so let's talk business. Tell us about The DTALKS Podcast – what should we know?
I am the host, promoter, editor, etc. of The DTALKS Podcast. The podcast is a primary parenting resource for the community of dads that we are building. I'm proud that DTALKS has been named one of the "9 podcasts in Dallas you need to listen to" by the Dallas Observer back in June 2018.
I feel proud that we are able to provide funny and authentic conversations about life, kids and stuff to our listeners and that we can help them get through their day and parenting journey a little easier.
What I feel truly sets us apart from other dad or fatherhood-based podcasts that I've come across is that I refuse to play the "dumb dad". So many fathers are actively engaged in their kids' lives and are looking for validation and a community to belong to, but are turned off by stereotypes that fathers are either:
1. Not engaged.
2. An overgrown child.
I have fun on the show because a lot of parenting is humorous, but I still provide authenticity and truth which I feel empowers our listeners to be the best dads and parents they can be. I hope DTALKS shows actively engaged dads that they are not unique; rather, they represent a new normal for fatherhood and there is a place for dads to express themselves as a parent outside of the "dumb dad" stereotype.
Is there a characteristic or quality that you feel is essential to success?
My success is built on my authenticity, earnestness, and hustle.
Whenever I interact with a guest or the listener, I am providing the most honest side of me. I have no need to lie or B.S. anyone because people can see through a lack of authenticity and will never give you the time of day.
Some people may call it naivety but I genuinely get excited anytime I am interacting with someone about the podcast. I am always doing my best to convey my excitement for the show and what lessons I feel can be learned from people either coming on the show or listening to it.
Everything I've gotten in my life is a direct result of hustle and hard work. Whenever I'm trying to accomplish a goal for the show I always approach it from the "I've got nothing to lose" perspective, and it's allowed me the confidence to email guests, publishers, even contact Vokal and pitch them on why I felt "The DTALKS Podcast" would be perfect programming for them. While I may not have the local name recognition of some other shows on their programming slate, I doubt anyone would question the amount of hustle I bring to the table every day. At the end of the day, I look at it like this: no one can sell your show better than you, so why wait around?
I would like to point out that I could not get through this interview without thanking a few people:
– My beautiful wife Amanda and our lovely kids Sylvie and Bennett. They're the entire reason I do this show and I'm thankful for them every day.
– My producers Ben Leiwant and Galan Aldaco. They're perfect sounding boards for the show and help me realize how each episode will be structured (Ben) and how each episode will sound (Galan). If I didn't have them, I would be stuck in an echo chamber.
– My other former co-host John Laird. He became one of my very close friends through this process and without him, I wouldn't have the show I have today.
– My good friends Tyler Watson and Matt Brooks who helped anchor me when I was unsure of whether or not to keep the show running solo
– My Vokal family who helps keep this show top tier: John Ritchie, Ted Price, Devin Pike, and Jimmy Ryan
– Various family and friends who put up with all of my droning on and on about the podcast; it is hard to keep my ideas and thoughts from spilling out at times and they graciously let me talk through the thoughts that keep pinging around in my head.
Bottom line: Every successful show has a vast and wide support system behind it, and that is the fourth quality that I find most important to the podcast's success.
Contact Info:
Image Credit:
Alex J. Martin (for photos of Joe), Erik Reichenbach (for the logo design)
Getting in touch: VoyageDallas is built on recommendations from the community; it's how we uncover hidden gems, so if you know someone who deserves recognition please let us know here.