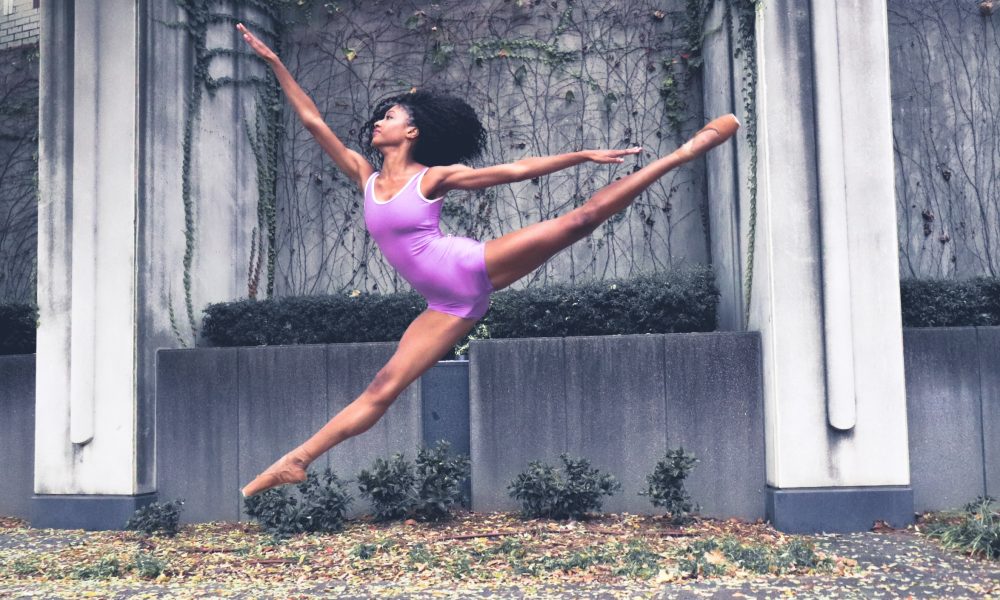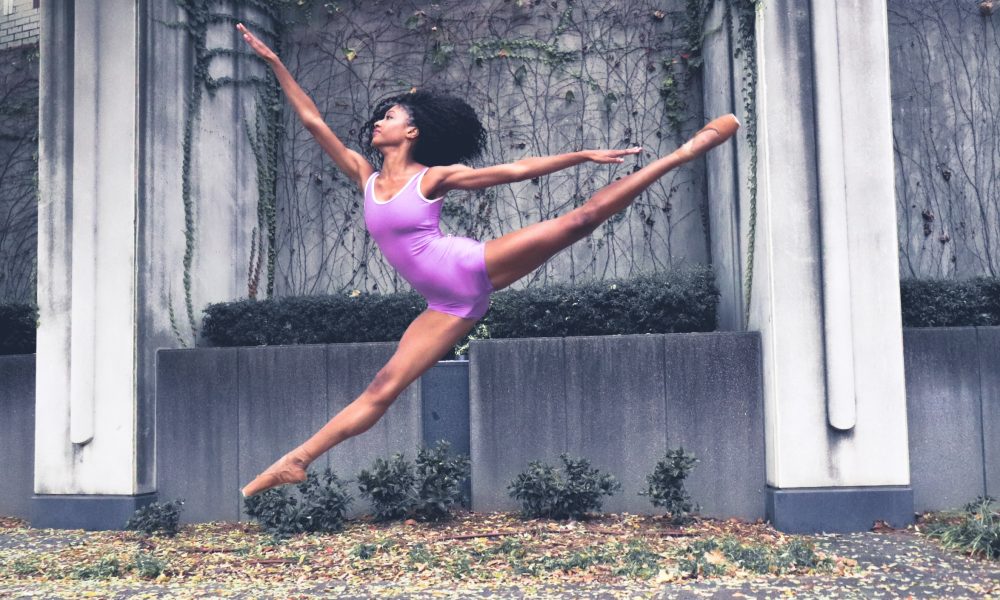 Today we'd like to introduce you to Kat Files.
Kat, can you briefly walk us through your story – how you started and how you got to where you are today.
My name is Kat Files. I am a New York City-based dancer, dance instructor, model, actress and founder of The F.I.L.E.S. Arts Project (TFAP), a 501(c)(3) non-profit arts organization. I began formal dance training at the Alabama School of Fine Arts (ASFA) and am a graduate of the Ailey/Fordham University Bachelor of Fine Arts Program in Dance, where I was a four-year Glorya Kaufman Foundation Dance Scholar. I hold memberships in SAG-AFFTRA and Actor's Equity Association, and I'm a company member of Elisa Monte Dance (EMD). During my first season with EMD, I performed "Emerged Nation," choreographed by Artistic Director Tiffany Rea-Fisher, during our Flea Theater Season. I also performed "Memphis Hesitation" an excerpt from "Elisa Monte Dance Does Brubeck" for The Association of Performing Arts Professionals (APAP) at Jazz at Lincoln Center.
I have been privileged to perform in works that increase the knowledge of African American History and bring awareness to Human Rights issues. As an Elisa Monte Dance company member, I performed an excerpt of "Emerged Nation" at the International Association of Blacks in Dance (IABD) Conference, and performed an excerpt of H.E.R. (Human Equality Required) for a Scratch Lab Residency at Hi-ARTS NYC. I also performed in the piece "Black Lives Matter" by Felice Lesser Dance Theater, the stage play "Voices From the Bayou" presented by ReCAST Baton Rouge Resiliency Summit: Many Faces of Trauma, and performed in Classical Theatre of Harlem's "A Christmas Carol in Harlem" and "The Bacchae." Most recently, I was the Assistant Choreographer in the production "TILL," a musical about the life of Emmett Till presented by American Theater Group.
As a model, I have collaborated with numerous designers, choreographers, photographers and videographers on various projects. I have walked in New York Fashion Week, Couture Fashion Week and Brooklyn Fashion Week. Additionally, I have represented brands such as Target, Walmart, Courtyard by Marriott, Mattel, Maybelline, Ralph Lauren/L'Oreal, BEDGEAR, Google, YouTube, and Nannocare. I was cast in a principal role in Fine Wine, a short musical filmed in Philadelphia, PA. I have completed featured background work on major films such as The Irishmen and the following Television Series: Gotham, Deception, and Bull. I also was a principal dancer in a music video for the Billboard music group, Autograf.
My parents are truly a blessing and have supported my career choices from the beginning. I have two older brothers and we were taught that we were blessed to be a blessing to others. Our parents made sure we were engaged in productive activities throughout our childhood. We were enrolled in academic enrichment, athletics, arts, and community service activities to name a few. As a result, I was placed in creative movement classes at the age of two and thus began my love affair with dance, performing for others and the stage.
I would like to begin telling my story by sharing an application letter I wrote at the age of 19 to apply for the Ailey Students/Ailey Professionals (ASAP) Mentoring Program at The Ailey School in NY, NY.
Letter To My 19-year old Self
Dear Katherine,
"You will never be a prima ballerina! Maybe you should give up dance… You are too tall and your arms are too long." Seven years later, you can still hear those painful words ringing in your ears. But, it is time to let go of those words…they do not define you and they are not your destiny. As a 12-year old, they fill you with self-doubt and loathing for your very unique body. They left you hiding in the back of the dance studio at the Alabama School of Fine Arts (ASFA) wishing you looked like the other girls. Believe it or not, your uniqueness will attract other dance professionals. Embrace it!!! Those words could not kill your passion for dance, so you persevered through seven years of rigorous dance study.
Today, those hurtful words fill you with determination to live your personal best as a BFA dance student at the Alvin Ailey American Dance Theater (AAADT). I believe the best way for you to do this is to apply to the ASAP Mentoring Program. This program will be critical to your future success as a professional dancer. Since you've never had a mentor that believed in you, it will be essential for you to work with dance professionals that believe in your talent, individuality and the great possibilities for your future. The mentoring program will provide you guidance from dance professionals that you trust and respect. But, you must always keep an open mind, be receptive to change, new experiences and critique. As a young dancer, the mentoring program will provide you access to mature professional dancers that will be willing to give you personal attention as you develop your creative voice. Although you did not apply to the mentoring program your freshman year due to your Os Trigonum ankle surgery and recovery, this experience taught you the need to surround yourself with positive and supportive people that share your passion for dance—negativity will only dim your light. The ASAP mentoring program will allow you to develop life-long relationships that will provide the support you need as obstacles arise. The best advice that I can give you Kat is to LISTEN!!! If you're given the opportunity to be a part of this great mentoring program, listen to your mentor's advice… learn from their life experiences. It will be great motivation as you face the future and the challenges that are sure to come.
Although dance is your first love, don't forget to explore and develop your other interests. They will be beneficial as you prepare for a career as a dance professional and grow as a person. Remember the fun and excitement of mentoring the young dancers at Woodlawn Community Ballet and seek these opportunities in NYC. Always encourage and support others. Your love of fashion and design trends will help with costume design in the future. I know you're busy, but find the time to take piano lessons again… it will help with your musicality. After five years of piano lessons, I know your love of music is still there. You might even find time to pick up the flute again.
Finally, always remember the Files Fabulous Five Words of Advice: Prayer, Passion, Perseverance, Preparation, and Patience (Humility). Follow your dreams, Kat Lady! Believe in yourself because the best is yet to come.
Love,
Katherine
I've always had a heart for volunteerism in the community. Fortunately, I was accepted into the ASAP Mentoring Program. This program and my personal mentoring experiences reinforced my belief in the value of positive role models. It was through this process I learned the impact a teacher and mentor can have on the lives of their students and future success in life. I realized my personal life experiences, challenges & story of perseverance could impact youth in Birmingham, New York City, Dallas and cities around the country.
Has it been a smooth road?
I want my students, whether in Dallas, NYC, or Birmingham, AL, to dare to dream BIG! I encourage my students to leave their comfort zone and pursue the unimaginable. If I could do it, so can they. However, pursuing dreams are not easy. As I arrived in NYC, starry-eyed and full of dreams, I had no idea my body would begin to betray me. I began to experience one physical obstacle after the other. After I would overcome one adversity, it seemed there was another waiting to knock me down.
My defining story spans over the four years I attended the Ailey/Fordham University BFA program in Dance and beyond. I received my high school diploma from ASFA with top dance honors and felt on top of the world. I was ready to take on the Big Apple! During rehearsal for our Winter Concert in January, I started having pain in my right ankle. After Winter break, I was informed by my orthopedic surgeon that I had a broken bone in my ankle, and that I had danced the entire concert with this injury. Within the next week, I had surgery, stayed on campus during recuperation and continued to take classes to complete my Freshman year. I was devastated, but at the same time felt that I could take care of the problem and come back strong for my Sophomore Year.
However, during my Sophomore Year, I struggled to get back to full health while working to maintain my grades at Fordham and flourish at Ailey. As I was getting back to "normal," I was informed that I had a Gallbladder Dysfunction, which caused me to have painful vomiting and nausea spells. I was in and out of the hospital throughout my Sophomore Year. By the start of my Junior year, my gall bladder flare-ups had lessened and I actually felt great! However, as my Junior Year ended things took a sharp turn to the left. I was having a follow up visit with my orthopedic surgeon who then told me that not only did my right ankle develop severe scar tissue, but now I had a left knee injury that required surgery as well. At this moment, I thought that maybe this program was too much for me. That maybe dancing professionally might not be the "right" career choice. I knew that I loved dance, but I felt as though dance did not love my body.
During the summer, I simultaneously had another right ankle surgery and left knee surgery. As I prepared for my Senior year, I knew this was the year that I could finally display my talent and take my place with all of the elite dancers at The Ailey School. Unfortunately, I began to have severe abdominal pain again. This time I was diagnosed with endometriosis and required a laparoscopy. Little did I know that I would require that surgery again over the next three years. Amazingly, I was able to graduate with my class, perform in all class concerts by many world-renowned choreographers, and was selected twice by audition to perform "Memoria" with The Alvin Ailey American Dance Theater (AAADT) in their New York City Center Season, be selected as a participant in AAADT Mentorship Program where I had Alicia Graf Mack as a wonderful mentor, and much more! In summary, I endured five surgeries in six years which were physically and emotionally draining. I overcame the most difficult obstacles of my career through Perseverance!
We'd love to hear more about your organization.
The F.I.L.E.S. Arts Project (TFAP) was born out of my desire to serve the youth in my home city of Birmingham, Alabama. In 2014, I founded The F.I.L.E.S. (Future Inspired Leaders Exemplifying Success) Arts Project and led my first dance masterclass of 14 students at the Historic Carver Theatre in Birmingham, Alabama. The mission of TFAP is to strengthen traditionally underserved communities through arts education, thus bridging the gap between all communities, leading to life-long pursuits of excellence in every area of life. Specifically, I have sought to expose young people to dance masterclasses in various techniques such as Ballet, Jazz, African, Horton, Graham and Contemporary. The goal of the music workshop is to teach instrument fundamentals like tone production, technique, phrasing, and other advanced concepts. I strongly believe that arts training and performance opportunities should be inclusive and accessible to all students.
Since the first masterclass in 2014, TFAP is officially a non-profit arts organization with 501(c)(3) status. It has grown to offer a week-long workshop and public showcase that includes dance and music instruction, as well as seminars in nutrition and injury prevention from a board-certified physical therapist and lectures on educational and career opportunities in the arts, entrepreneurship, and financial literacy. In 2019, TFAP had over 100 students participate in the workshop/showcase, as each year the community's enthusiasm for the program continues to grow.
TFAP's dance program has performed in the Alabama Dance Council's dance festival, "Dance Across Birmingham", in January of 2019 and 2020 via invitation. TFAP was also a recipient of a grant from the Alabama State Council on the Arts in December 2019, has garnered support from Birmingham City Councilman Steven W. Hoyt, District 8, as the primary sponsor of our programs and received community grants from local businesses and institutions.
Although we focus on dance technique and sound musical training, we strive to provide a nurturing environment conducive to arts training for many at-risks students. Through our improvisation seminars, we seek to spark their imagination, creativity, build self-esteem and confidence. During our Dance History segments, we focus on Dance terminology, acclaimed choreographers & the history of various dance forms. Overall, we focus on the joy of movement and creating music. We create an atmosphere of learning, joy, creativity… a place where youth can let go of obstacles and become care-free dreamers. Our participants range from students with minimum training to several years of a dance technique or musical instrument training. Classes are offered at no cost in order to serve a broader audience.
Preparation for the 2020 Dance and Music Workshop was complete and registration was well underway when the world was forever changed by the Coronavirus Pandemic (COVID-19). Each year, we look forward to experiencing the joy of teaching dance and music classes to our students and this year was no different. The community especially looks forward to our free Showcase Performance. Once I realized the impact of COVID-19, I knew TFAP had to find a way to help our community through this crisis. As a result, "TFAP At Home" was developed and began a trial run.
TFAP At Home is now a series of virtual dance classes offered weekly while the country is practicing social distancing. Since March 21st, TFAP has posted a weekly schedule of dance and fitness classes. The classes are focused on continuing the development of dancers and promote physical activity for the entire family. We want everyone to Stay Active while Staying at Home! This week, we have added a lecture series (What Artists Need to Know) and plan to offer music instruction soon. The classes are on TFAP's Instagram and Facebook Live and will be placed on our YouTube channel for viewing at a later date. Although the classes are offered at no cost, donations are welcome.
The 2016 Dance Workshop holds a special place in my heart, as I featured my original choreography during the Showcase. I choreographed the work, "Nineteen Sixty-Three," which was originally performed as my Senior Choreography project in New York City at The Ailey School. The piece pays tribute through dance to the Civil Rights Movement and the four little girls (Addie Mae Collins, Denise McNair, Carole Robertson, and Cynthia Wesley) killed in the 16th Street Baptist Church bombing in Birmingham, Alabama. I collaborated with my brother and three other dancers to present this significant work to live music. The theatre swelled with the enthusiasm of participants, parents, friends and the general public as they were transported through history by the symbolic portrayal of the 1963 church bombing. The 2016 Dance & Music Workshop, held at the Historic Carver Theatre in Birmingham, Alabama, was a tremendous success! We were able to offer over 70 students FREE dance classes, choreography exploration, dance history classes, civil rights history classes and performance opportunities.
Additionally, students were taught the skills of collaboration, listening and attentiveness as we worked with musicians. Furthermore, we were able to offer a FREE Showcase Performance to the general public. As a Glorya Kaufman Foundation Dance Scholar, I share Ms. Kaufman's belief that "dance is a tool that is restorative to the mind, body and spirit of people."
The FILES Arts Project is moving forward with positive expectations. Our vision is to continue to bring dance and music instruction, original dance choreography, and performance opportunities to the youth of the City of Birmingham and eventually to other cities. I am most proud of the positive impact that TFAP has had on our participants and the community. We are training and cultivating new artists and art lovers that will reach far into the future.
Is our city a good place to do what you do?
One of The FILES Arts Project's goals is to continue offering the project in other cities such as Dallas on a broader spectrum. We're networking in various cities, and our vision is to continue to bring dance and music instruction, original dance choreography, performance opportunities, our "Healthy Artists Initiative," and "Business of Being an Artists" Seminars to youth. We are developing new programs and plan to expand our artistic platform through the use of technology.
Contact Info:

Image Credit:
Cassell Inc.
Filipp Romanovskij Photography
J. Reid Photography
Ace Anderson Photography
Gerry Goodstein Photography
Runway Imagery
Suggest a story: VoyageDallas is built on recommendations from the community; it's how we uncover hidden gems, so if you or someone you know deserves recognition please let us know here.