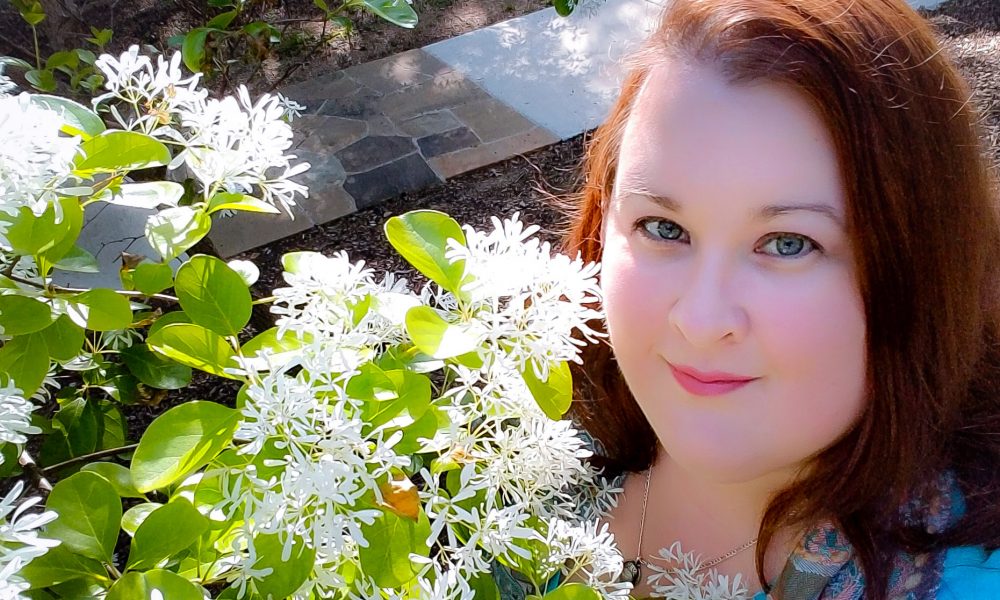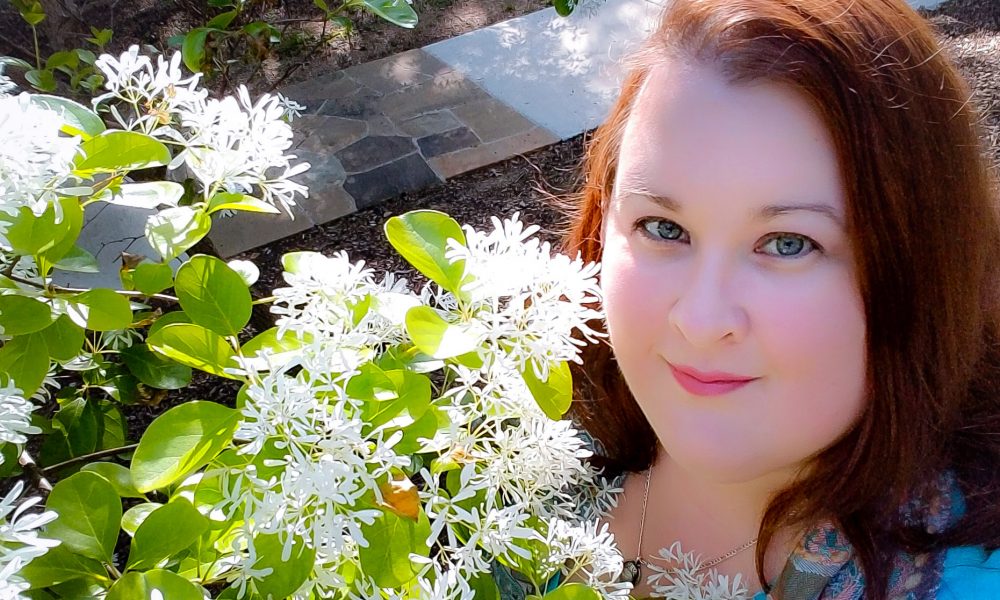 Today we'd like to introduce you to KC Hulsman.
KC, let's start with your story. We'd love to hear how you got started and how the journey has been so far.
I've always had a love for the arts, and a fascination with photography, but growing up I never had access to any type of camera beyond a point and click shooter. My usual camera was those old disposable cameras good for 1 roll of film. There was no way to focus images, to control things like aperture or shutter speed. I can look back on some of my photos and see me attempting to do something different even then.
In University while I took a number of art classes I really didn't do anything with photography. It wasn't until after I had finished up both my undergraduate and graduate degrees when I moved into a career in the business sector, that I started playing with photography again by borrowing a friends camera during trips we took together. I realized when looking at the shots I took from 2 weeks in Europe, that they weren't the typical tourist shots, but rather shots that played with light and shadow, as well as shape and overall composition. So, with my next tax refund, I tracked down a few people I knew who did photography and asked for their input on a good entry level camera to get me started for someone new to the more complex functions of cameras.
Then I researched those options and made my choice. I read the manual, but more importantly, I got out and took pictures: of everything. At this point, I was still very much just a hobbyist. In 2014 my sister came home to Texas to be with family while fighting an incredibly rare form of cancer. When her health was good, she'd join me on some photo outings. When her health deteriorated further, those photo excursions became a reason for me to get out of the house for a bit.
When she lost her battle to cancer in 2015, I decided to make the road trip home from her memorial service in Arizona into a road trip with my father. In part because she had talked about wanting to do a road trip but her health never got back to that level, and in part because there were so many things I had always wanted to see between here and there, plus both my father and I had the health for it and the time for it, and those two factors aren't always the case. That road trip became a whirlwind of photography excursions to places like the: Grand Canyon, Monument Valley, Canyon de Chelly, and more.
Life is short, and there are so many magical places around us that I don't think we always take the time to go and notice. So now whenever I visit friends or family, I also look up what's nearby or en route that I may want to shoot. In 2016 I had 3 different individuals, each of the artists in their own right, specifically, tell me they weren't being 'nice' when they complimented me on my pictures but were sincerely wondering why I wasn't selling them. So, I took the leap, by opening a business in 2017 to sell my fine art photography. I took it as a good omen that I sold two pieces on day zero in a New York gallery that had accepted them. Those pieces were in an employee area awaiting intake processing and had been visible to a customer, who promptly had to take them home that day.
I continue to take advantage of classes, workshops and photography excursions to continue to hone and perfect my craft, including most recently long exposure carnival ride photography.
We're always bombarded by how great it is to pursue your passion, etc – but we've spoken with enough people to know that it's not always easy. Overall, would you say things have been easy for you?
Both within and without the Arts Community all photographers share the same daunting challenge: educating others that we do more than just click a button on a camera.
Businesses will take our images without credit our permission to use on social media to promote their own goods and accounts, or when they reach out many will want to give us exposure instead of paying us like they would if we were a more traditional 2-D artist like a painter. All too often I'll see galleries or contests with a call for art, and they'll invite "all 2-D artists" and when you go to read the fine print they will specifically exclude photography. Last I looked, photography is a 2-D Medium. I've traveled the world to some of the foremost art museums in the world, and very few of them have Photography on view, and even those that do tend to have an incredibly small collection shoehorned into a tiny room unless they have a special exhibition running.
Most people do not realize what a great resource we have here in the Dallas/Fort Worth area with our local Amon Carter Museum of American Art, which celebrates the range of arts and has a very robust photography collection they're constantly rotating on view with some of the biggest names in the medium available to inspire all fans of the arts but especially artists, not just photographers. But as a photographer, being able to view in person the work of masters in my field, is at times incredibly illuminating. The masters always have lessons to teach us even when they are long gone.
To me the question of ART is so much the very statement that encapsulates the study of the Humanities: René Descartes "I think therefore I am" or Socrates' "The unexamined life is not worth living" for the arts, photography included, are the ways we wrestle with our thoughts and attempt to look for meaning in our existence. An image can be worth far more than a thousand words. The right image, the right photo can change political opinion, can teach us to empathize with our fellow man, can help us dream and aspire, can fill us with peace and respite, and cause us to look at the world in both old and new perspectives.
Photography is a culmination of many different skillsets involving art education, an artistic eye to compose shots and the artistic voice you are trying to convey, research, technical skill, knowing and having on hand the right tools for the job, the ability to adapt quickly to changing environments, a dash of good luck, perseverance despite being attacked by wildlife or enduring nasty weather conditions, a great deal of patience, while always maintaining situational awareness and trying to mitigate and plan for a range of situations that may arise to the best of your ability.
Like anyone who has ever studied the arts, the best photographers understand how to take lessons from a traditional Arts Education and apply it to our photographic medium. We have to understand how light and shadow work. We have to understand complementary and contrasting colors. We must be the masters of perspective. We must understand concepts of visual weight and how this applies to the rule of thirds, as well as in the understanding of positive and negative space. And at the end of the day, we must know how to use all these touchstone concepts, and how to translate that through to the narrative we want our photo to say.
Photographers can spend a great deal of time researching our shots. An example of this comes from this past summer for me when I wanted to try my hand at some Astrophotography, specifically Milky Way shots. To accomplish this, I had to first understand what sort of locations and conditions I needed in order to do so. Since light pollution overpowers the faint, distant light from so many of the stars in our galaxy I needed to located dark sky areas that were free of the light pollution. Thankfully there are some government, educational and other scientific resources to find this information online.
Looking at the map, I realized my best shots would be down in far South West Texas, which isn't surprising when you consider McDonald Observatory is located in this general area of the state. Referencing a Photographer's Ephemeris, I looked up when the Moon was Dark because the light we receive from the moon overpowers those faint distant stars too. I found after choosing my spot and date range, I had to research what the latitude, longitude, and elevation was at that location to the best of my ability. This information was then plugged into astronomical software that some Planetariums are using so that I could find out when the Milky Way would be visible at that location over the nights of my trip. Then I had to figure out if I wanted to do star trails, or not, and use a mathematical formula with my specific camera model to find out what the exposure threshold was before I started having star trails in my shots.
Next up, all the booking was planned. I made arrangement to rent gear as my normal gear didn't have some of the technical specs I needed. I planned this month in advance, spent all this time and effort, let alone costs for the road trip down there, park fees, accommodations, etc. and then was rained out in the evenings during my trip.
This is when having a plan B and plan C, through to a plan Z comes in handy. When photographers make our trips, we oftentimes try to tack on other areas of potential interest to maximize the trip and so that we don't come home empty-handed. I knew that in the middle of nowhere there was this unusual art installation known as Prada Marfa. Some have theorized it may be the most Instagrammed location in the state. Racing the setting sun hidden behind storm clouds, on the off chance of maybe there will be a brief break in the clouds, I made the half hour trip from my hotel accommodations. When I arrived it was a dark, gloomy, muddy mess. But I decided I'd at least try to get what I could.
Mired in slippery mud and trying to get a shot of Prada Marfa, suddenly there was light unhelpfully illuminating the scene with a glare off the windows I was composing, and I turned around to this moment behind me that had just materialized. So, I adapted quickly, switched out my lens, tweaked my settings (f/stop, shutter speed, ISO) and got a snap away in the minute the sun pierced the clouds before it was lost behind them again, with another deluge falling moments later. "Wide Open Spaces" earned me an invite to the recent Conroe Art League's 3rd Annual National Invitational Show juried by Peter Andrew. I love this shot, but I'm still irked I didn't have any Milky Way shots to show for the trip, so hopefully, my next attempt will give me cloudless skies in the evening.
Beyond the struggle of having photography accepted as a valid artistic medium by some sections of the arts community, the other struggle comes from stepping into this very different world. Building one's reputation is done by each festival, each contest, each show where you have a chance to exhibit. Finding professional and local arts organizations on the local, regional or national level can help with critical networking, special opportunities, or provide you with fellow members who are willing to help provide some helpful tips that can range from finding places to exhibit, where to find certain supplies you need for your booth displays, packaging tips, and a million other items. Then it becomes a matter of putting yourself and your artwork out there for exhibition or rejection.
We'd love to hear more about your business.
As a fine art photographer, I seek to immortalize with my camera that singular, fleeting moment of wonder I find in the world around me. I enjoy traipsing across the Texas countryside in pursuit of wildflowers, as well as capturing those quintessentially Texan shots from horses to Texas Longhorns. Specializing specifically in nature photography inspired by the vivid colors and enlarged flowers of Georgia O'Keeffe's paintings as well as the impressionistic majesty of Claude Monet–the flowers, trees, and yes even the birds and the bees are often found within my viewfinder.
I just see art around me everywhere and enjoy painting the world with the prismatic visions I find behind my lens. I constantly look to the photographic works of some of the masters of fine art photography: the monochromatic landscapes of Ansel Adams, the nature photography of Florian Schulz, the architectural visions of Andrew Prokos, and so many more. While my specialty is in nature, I also enjoy celebrating color, light and shape in its myriad forms, whether in long exposure night photography of carnival rides or the shapes found holding together engineering marvels.
While most photographers in business for themselves will do some level of their business with portraiture (senior photos, engagement, maternity, family, etc.) and event photography (weddings, concerts, graduations, etc.) here in DFW, I've made the conscious decision at this time to not do these things as a way to stand apart. I've been focusing on establishing myself, my reputation, and my career as a fine art photographer.
I'm immensely proud of the fact that in a little over a year since I made the leap into making this a career I exhibited and sold pieces from New York to Texas. I've gotten into several national or regionally juried shows and received an Honorable Mention with a cash award in one of them. I was also one of only 26 international photographers chosen to exhibit at another show. But perhaps the biggest coup for my career is that I was named an emerging artist to 2018's Main ST. Fort Worth Arts Festival (April 19-22), which is one of the top three juried Fine Arts Festivals in the United States. Getting into the show is a daunting process, they use a five-member panel of art professionals to make their selections that come from all around the globe. 223 artists were invited to participate, their emerging artist category is specifically used to help spotlight new and emerging Texas artists.
To be included in this group of 20 emerging artists across a range of media including photography, painting, sculpture, and jewelry is a tremendous honor. There's only a very limited part of a career where an artist can be eligible for this category, and this was in all likelihood the only time I would ever be eligible for this wonderful opportunity that will have long-lasting repercussions for my career. To say that I'm ecstatic is an understatement. I hope people will visit all the talented artists at the show, but if you do come by be sure to find me in booth #351.
What were you like growing up?
I loved to craft (cross stitch, friendship bracelets, jewelry) and I loved to draw: horses, clouds, rainbows, trees and hills were favored subjects. To this day just the smell of a Crayola crayon makes me smile. I was never a girl that was all that into pink, my favorite colors were: various blues and some shades of purple.
I was an avid little book fiend and loved it when there was Storytime at the local library, or I got to take home a new book from the Jabberwocky bookstore in town. I danced ballet, tap and jazz. Learned gymnastics and swam with such affinity there were times in the warmer weather months that had me practically growing gills. I could be a bit shy around newcomers, but once I broke out of my shyness I tended to loquaciousness and had no problem being a bit of a tomboy when the occasion warranted it.
Like so many children I had a fascination for both space and dinosaurs. At one point I had checked out every single book on dinosaurs at my local library. Considering that for most of my elementary school years I lived in Virginia, I got to enjoy trips to the Smithsonian in pursuit of those interests too seeing those fossilized remains in person.
My parents also took me to other sites of historical significance to American history ranging from colonial, revolutionary, or civil war periods. They also introduced me to some truly magical memories, like being surrounded by a sea of fragrant pink when the Cherry Blossoms were in bloom, or autumn trips into the Blueridge Mountains to enjoy the color of the changing leaves.
Contact Info:
Getting in touch: VoyageDallas is built on recommendations from the community; it's how we uncover hidden gems, so if you know someone who deserves recognition please let us know here.