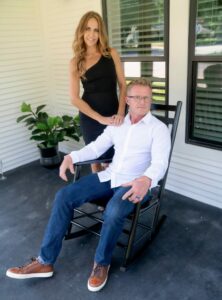 Today we'd like to introduce you to Kjell Knutson and Natalie Reid-Knutson. Natalie shares their story with us below:
On August 14, 2018, my three boys, Joshua, Austin, and Brody, lost their dad to a heart attack. Wayne Reid had a strong faith and loved everyone around him. He was passionate in his pursuit of deep friendships and tried to embrace and appreciate every moment of life…even the tough, hard moments. Because of that, he was well-respected and loved by many. There was a huge outpouring of support for the boys and me from our friends, our church, and our community. 
In the days, weeks, and months following his death, we muscled through our grief and figured out the "new norm" of living life without Wayne. (You can read about it HERE: https://modmomtv.com/how-to-live-a-great-story/) 
But as our first Christmas quickly approached, I knew it would be too difficult to be home. Waking up Christmas morning without him would be an in-your-face reminder to the boys that their dad was gone forever, and nothing—not the holidays, not birthdays, not even lazy, Saturday mornings—would ever be the same. 
So, what do you do when you don't want to be home on Christmas and need a major distraction??? You take a trip to one of the busiest places on earth: NEW YORK CITY! 
But the thought of planning a trip and navigating a busy metropolitan city all alone with three kids was daunting for this already worn-out, grief-stricken widow. Because of that, I reached out to a dear friend who had a 3-bedroom apartment in Harlem and asked, "Remember when you said we could come stay with you anytime? Well, what are you doing on Christmas Eve??" And do you want to be our official NYC tour guide???" 
That led to an amazing week of distraction from our grief and the making of new memories. They were able to drop the label of "the boys who lost their dad the day before school started" and just enjoy being kids who got to see new sights and experience cool, new things. 
The idea for "Broken Halos Haven" was birthed out of that trip to New York. It's be a place where widows/widowers and their children can stay at NO CHARGE to get away from their "new norm" and be distracted by all that there is to do in Dallas/Ft. Worth when we provide admission tickets to baseball games, amusement parks, museums, and more. And when it's not being offered to hurting families, it will be available to rent on Airbnb for anyone looking for a getaway location. The income from short-term rentals will help cover expenses and operating costs. 
On June 30, 2020, my new husband, Kjell (pronounced "Chell"), and I purchased a home in Old Town Lewisville. It's just a short 15-minute drive from DFW airport and close to plenty of family-friendly entertainment and activities; which means it's the perfect location for Broken Halos Haven. 
But it needed a TON of work! There's not an accurate record of the home's age, but we're guessing it was built sometime in the 1920s. When we began the demolition process, we discovered a gold mine of shiplap and beadboard and salvaged and repurposed as much as we could (along with the original hardwood floors and exterior siding) as we brought the house back to life. The one-year-long renovation was documented on our social media channels, so take some time to scroll back through the photos and videos of the journey to see how we turned this place into something very special. 
But why the name "Broken Halos Haven?" Well, watch the video HERE: https://www.facebook.com/natalieemmertreid/videos/10217465548095456/ 
As the song says, 
"Don't go looking for the reasons, 
Don't go asking Jesus why 
We're not meant to know the answers 
They belong to the by and by." 
My boys and I will never know why Wayne was taken from us so early. But there's one thing we do know—his passion for life and appreciation for everything in it will live on through "Broken Halos Haven." 
****What are we doing in 2022??? 
Remember that massive, winter storm we had back in February 2021??? Well, while most of you were hunkered down for a few days, we decided it was a perfect time to buy another house! We kept this little purchase on the "down low," in order to not to steal the excitement from all the construction, renovation, launching, etc. for Broken Halos Haven. BTW…this house is located just three blocks away and sits on a corner behind a church (it was used as a parsonage in past years). 
But what are we going to do with it, you ask?!? 
Three things… 
We'll hold group grief counseling sessions for KIDS. Shockingly, there is nothing nearby in the Denton/Lewisville/Flower Mound/Coppell area for families. (The nearest nearby grief centers are The Warm Place in Ft. Worth and Journey to Hope in Plano.) 
Monthly "Man Camp" for boys who no longer have a dad to teach them simple things like how to start a lawnmower, how to change an air filter, how to throw a ball, how to be a godly man, how to treat a woman, etc. 
And lastly, it'll be a secondary grief retreat available for young widows and kids if Broken Halos Haven is booked. 
We are beyond excited to begin another renovation and expand the ministry to meet both the emotional and practical needs of kids who've lost a parent. 
Alright, so let's dig a little deeper into the story – has it been an easy path overall, and if not, what were the challenges you've had to overcome?
Considering neither Kjell nor I have a background in launching a non-profit OR renovating an historic home, there were plenty of learning opportunities along the way. But from volunteer days where friends and strangers would help us salvage shiplap, pull nails, and remove overgrown brush, to the businesses who offered significant discounts and donations to help on the financial side and the groups who come out after a family leaves to clean and make it ready for the next guests, we've had a HUGE amount of community support. 
The newly-renovated, 100-year-old home was a labor of love, as we spent nearly a year rebuilding and restoring it, taking great care to salvage what we could (original hardwood floors, interior shiplap, and exterior teardrop siding). But we also had to remove and rebuild the majority of the house. We compared it to the grief process…where you have a reverence and regard for the things of the past, but you can't stay there. You have to move forward with newness. 
Before and after pics are here: https://www.brokenhaloshaven.org/about-house/ 
We opened the home on August 14, 2021, the 3-year-anniversary of Wayne's death. Pics from grand opening celebration here: https://www.facebook.com/BrokenHalosHaven/posts/388162379539805 
Thanks – so what else should our readers know about your work and what you're currently focused on?
There are over 700,000 new widows each year in America and 1.5 million children live in a single-parent household due to the death of a parent. The founders of Broken Halos Haven Natalie Reid and her three boys are a part of that statistic. Broken Halos Haven allows grieving families a stress-free, no-cost getaway to empower and build the confidence of widows who are now parenting alone and to help them realize it's OK to have fun, enjoy life, and find joy again. 
What Makes Us Different? We know there are other "grief retreats" available. Many of these facilities are located in remote places surrounded by serene waters and heavily wooded forests. For some families that might be what they need—a quiet slowed-down pace to get away from the world. For others (like my family), that is the exact OPPOSITE of what they want. Instead of sitting around in the woods being sad they need to keep moving stay active and be distracted from their grief. Broken Halos Haven is located in Old Town Lewisville, a historic and newly-revitalized part of Lewisville, TX, and only 15 minutes from Dallas/Ft. Worth International Airport, making it accessible to anyone in the country. We've already had visitors from New York, Wisconsin, and Indiana! 
Register 
Widows can request to stay at no cost for 3 days/2 nights 
Create Registry 
After her registration is approved, she will have the opportunity to create a customized Grief Getaway Gift Registry (https://www.brokenhaloshaven.org/grief-getaway-gift-registry/) based on her family's needs. Additional nights/days stays at Broken Halos Haven can be added to the registry, plus other specially-curated, easy-to-navigate as an only parent, nearby activities. For example, if she has teenagers, she might choose to ride go-carts, play laser tag, or a gift card to a local restaurant. If she has preschoolers, admission to a children's museum or trampoline park might be more her speed. 
Choose a Point Person 
Once her registry is complete, a unique URL will be generated that she can share with a trusted friend or family member who will serve as her coordinator/point person. They'll be the one to send out the registry link to friends and family wanting an opportunity to purchase items on her wishlist. Items on the gift registry are not guaranteed. All funds donated into the widow's account will go towards the purchase of as many items as possible. 
***In the 3 1/2 years, since Wayne died, I've called myself "the widow collector" as it seems every few weeks a friend will reach out and ask me to connect with a recent widow. I started a little Facebook group called, "The Widowettes" and it has grown to over 70 young widows (most living in the Flower Mound/Highland Village/Argyle/Coppell/Grapevine area). It's an amazing place for new widows, who are just beginning the grief journey, to ask questions, connect with other young widow, and to not feel so isolated and alone. 
*** I've also written a one-woman show entitled, How to Live a Great Story: Maintaining Your Faith When the Chapters are Rewritten. And although my presentation has a clear faith message, it's suitable for a wide variety of groups. This past fall, Sirius XM invited me to present it virtually to their entire company. I was floored to hear that high-powered, executives in New York were touched and impacted by my story. 
What I share isn't like a typical talk usually heard from a speaker on a platform standing behind a lectern because I burst into song on multiple occasions! With a background in musical theater and stage performance, I try to communicate in a way that inspires AND also entertains. I usually make people cry. I aim to make them laugh a lot, too. But most importantly, I hope audiences hear my story and leave knowing that no matter what unthinkable, painful circumstances we may encounter in life, every story has hope. 
(You can read about it and watch a promo video here: https://www.brokenhaloshaven.org/speaking/) 
**** In addition to launching "Man Camp," Kjell is also working on to build a team to help complete household projects for recent widows. As a widow is working through her grief, one of the hardest things to do is take over the tasks of her late husband. Even simple things like raking the leaves or changing a smoke detector battery are painful reminders of a huge absence. 
Our dream is to not only have "weekend warrior" crews for small projects but to also be able to provide support and guidance for bigger projects. For example, Misty (in my Widowettes group) lost her husband in a helicopter crash last summer. He was in the middle of renovating their home when he died. Which means Misty was now living in a house with no kitchen countertops or cabinets, walls down to the studs, unfinished electrical, etc., plus she was now the only parent to three kids (ages 10,8,1). She was completely overwhelmed! Kjell was able to step in and be the unofficial general contractor to help move the renovation project to the finish line, plus convert a carport into a bedroom for her boys. 
We're hoping to find a few "angel investors" who catch our vision and want to help fund future projects like Misty's. 
Contact Info: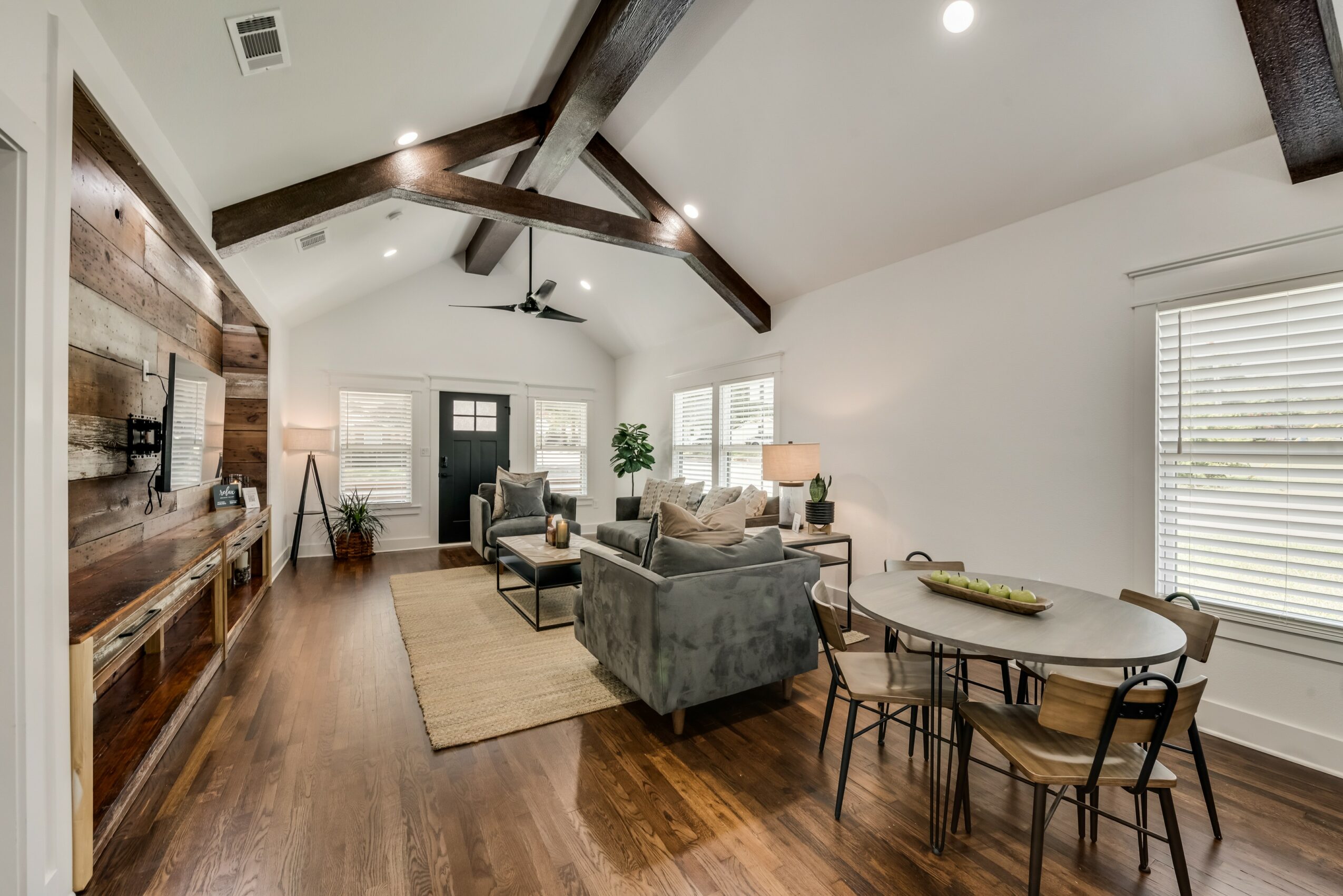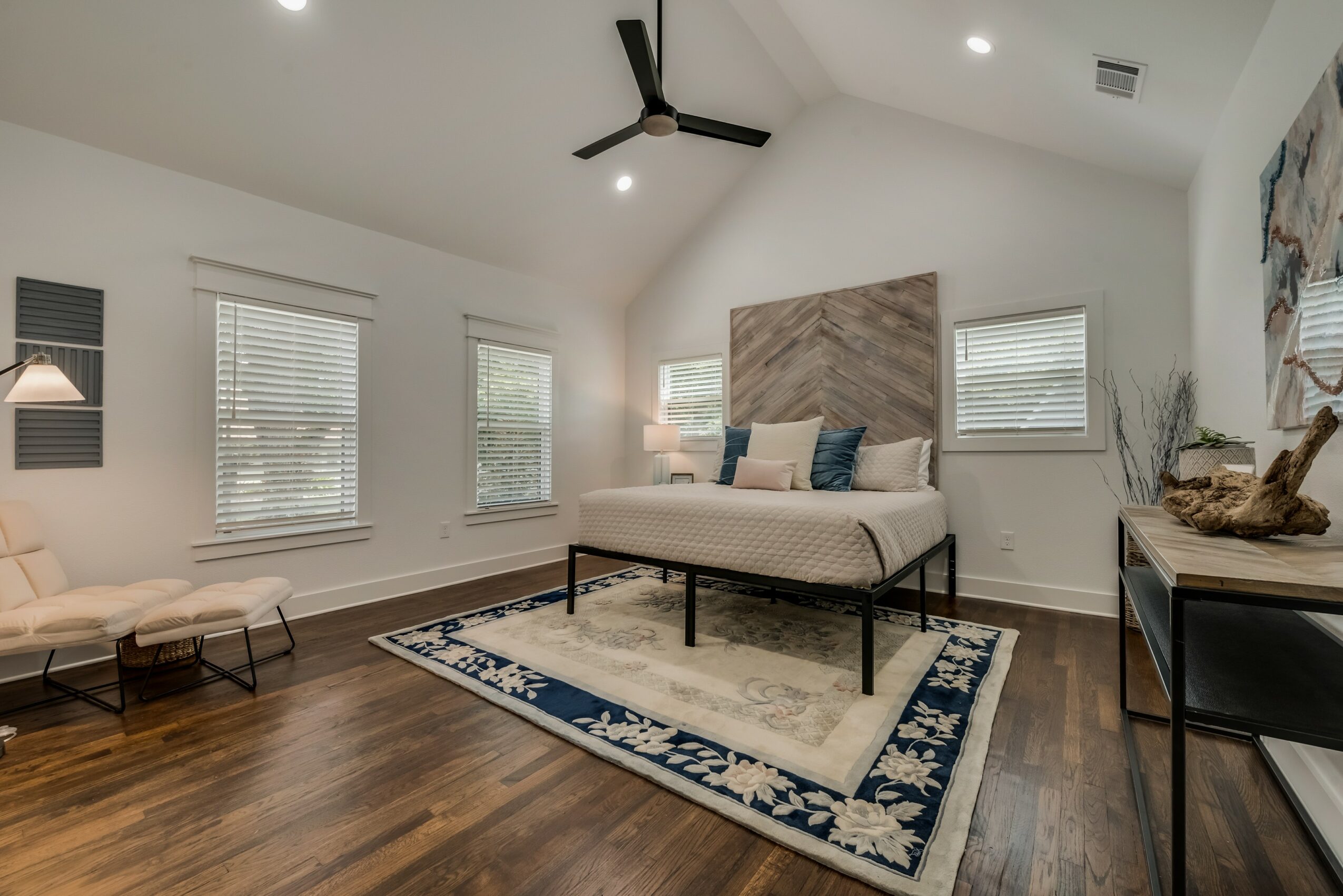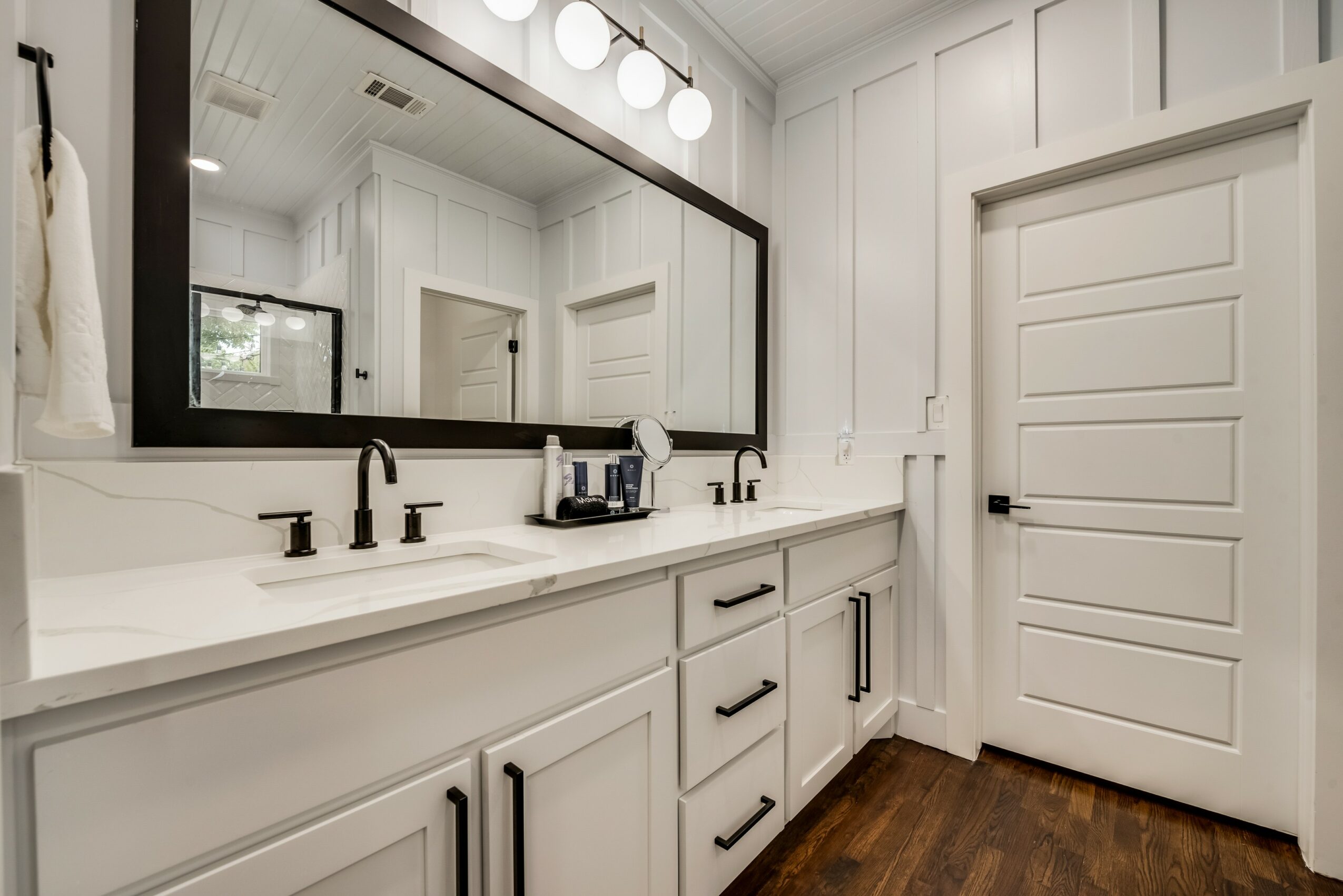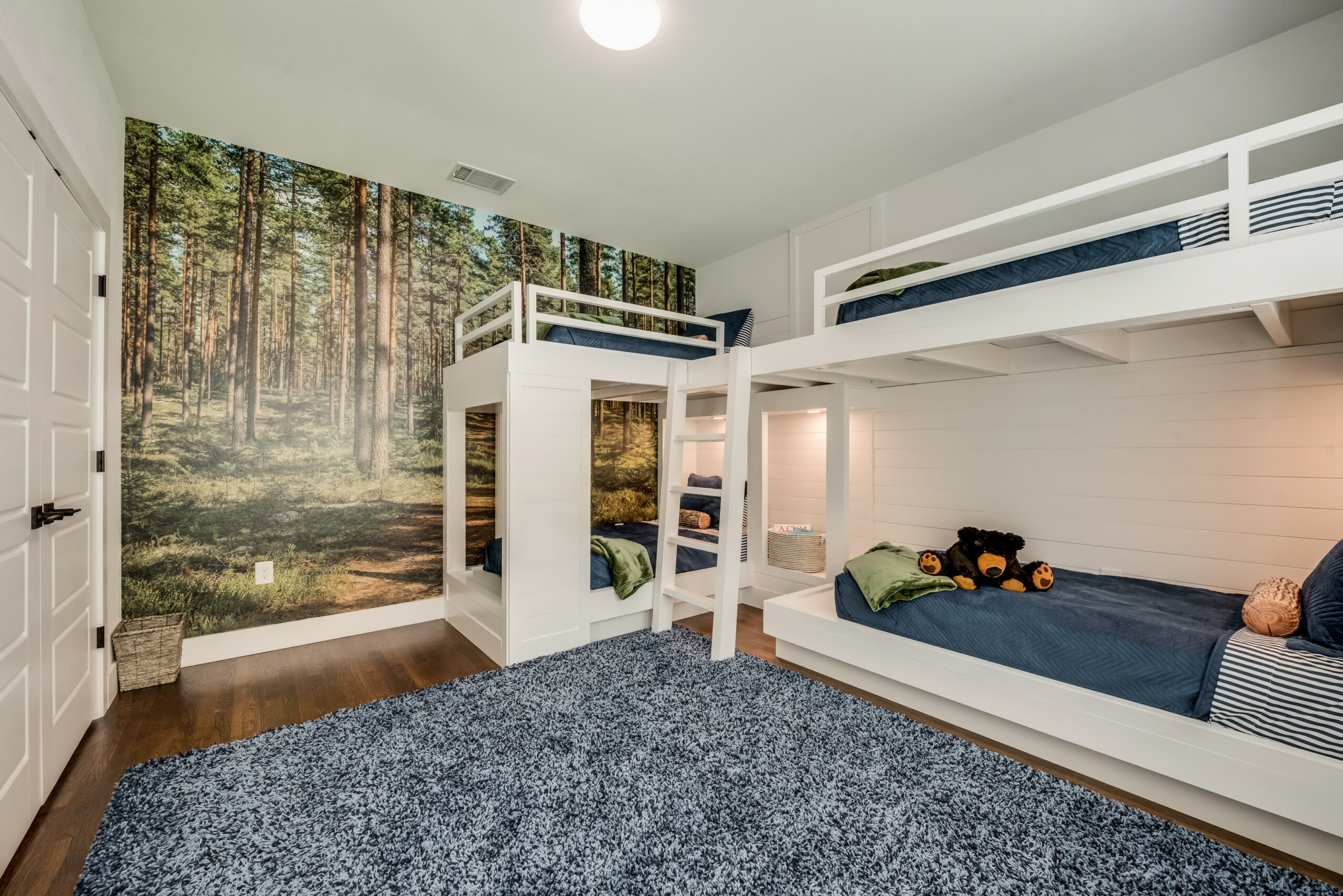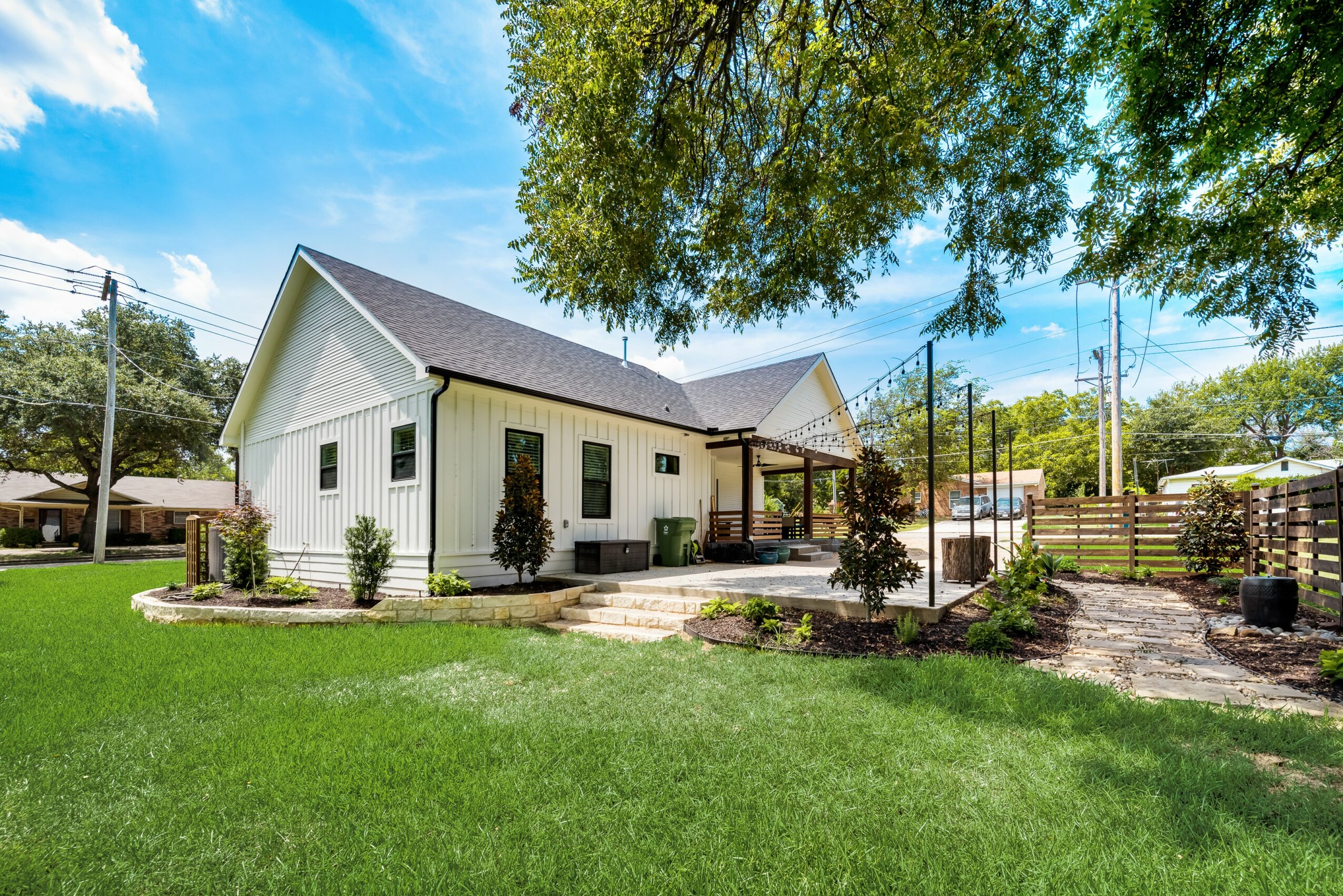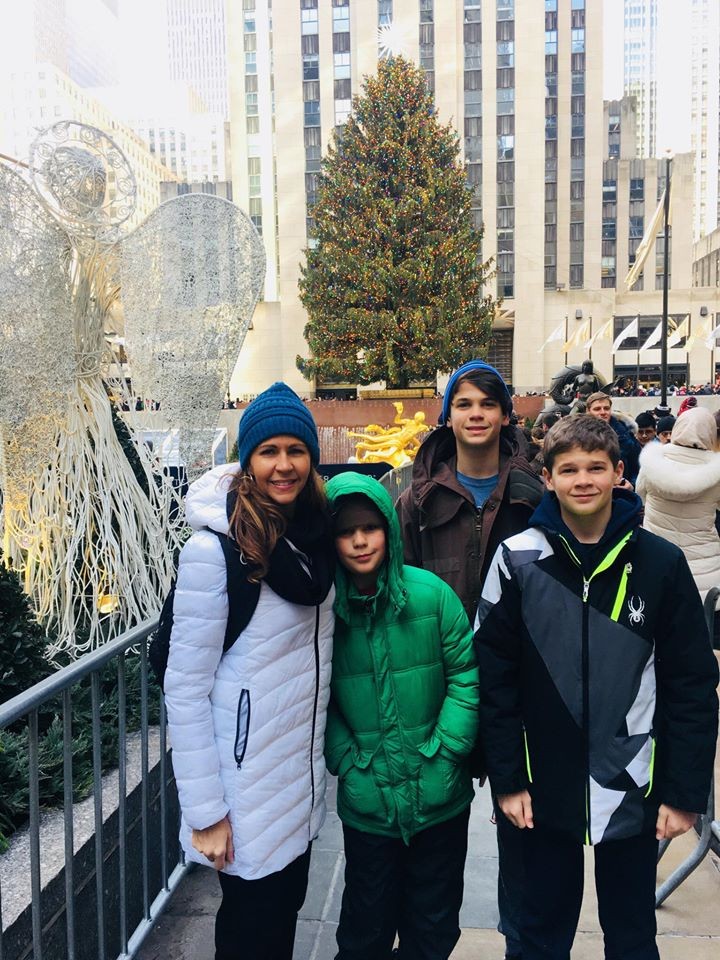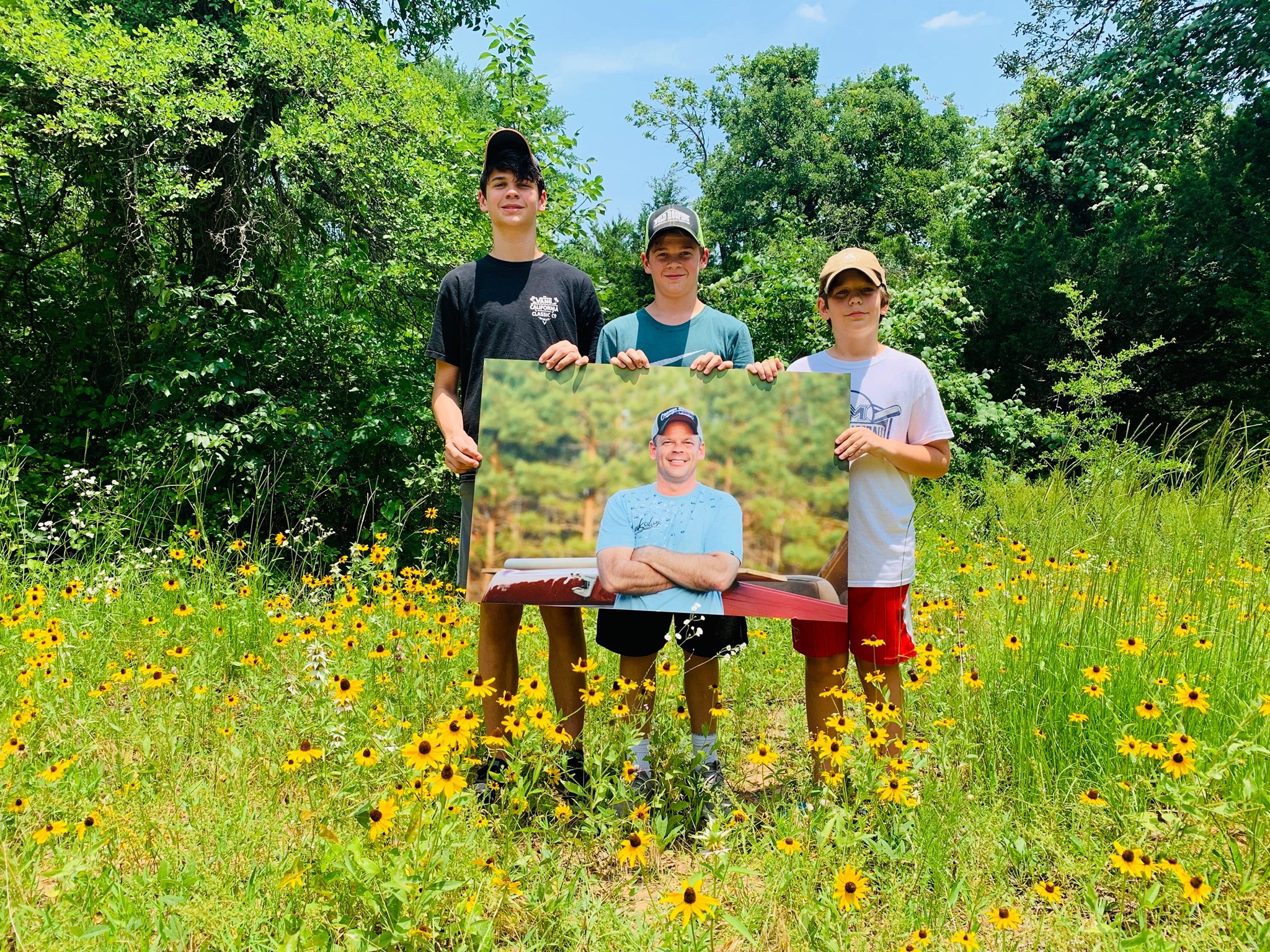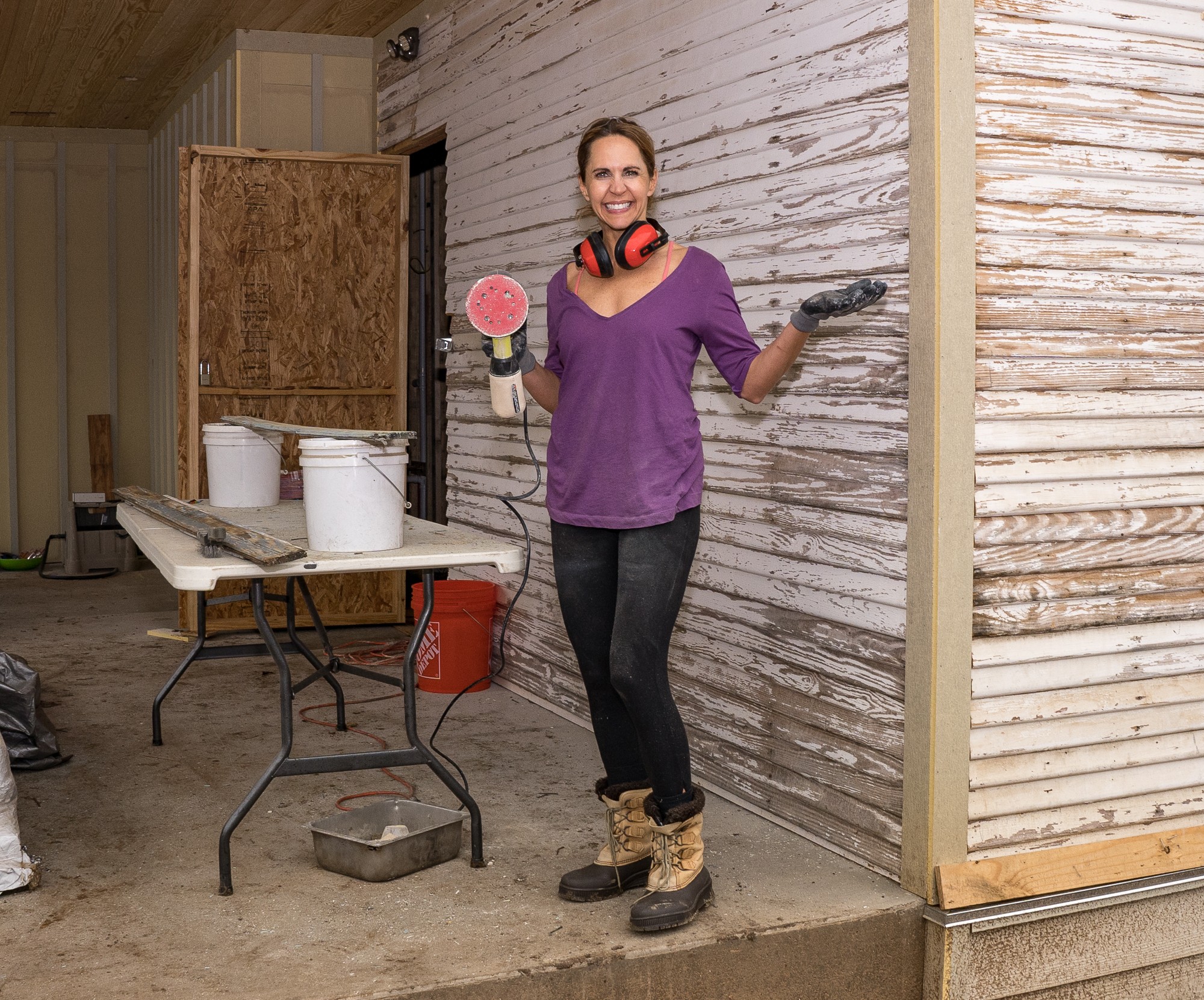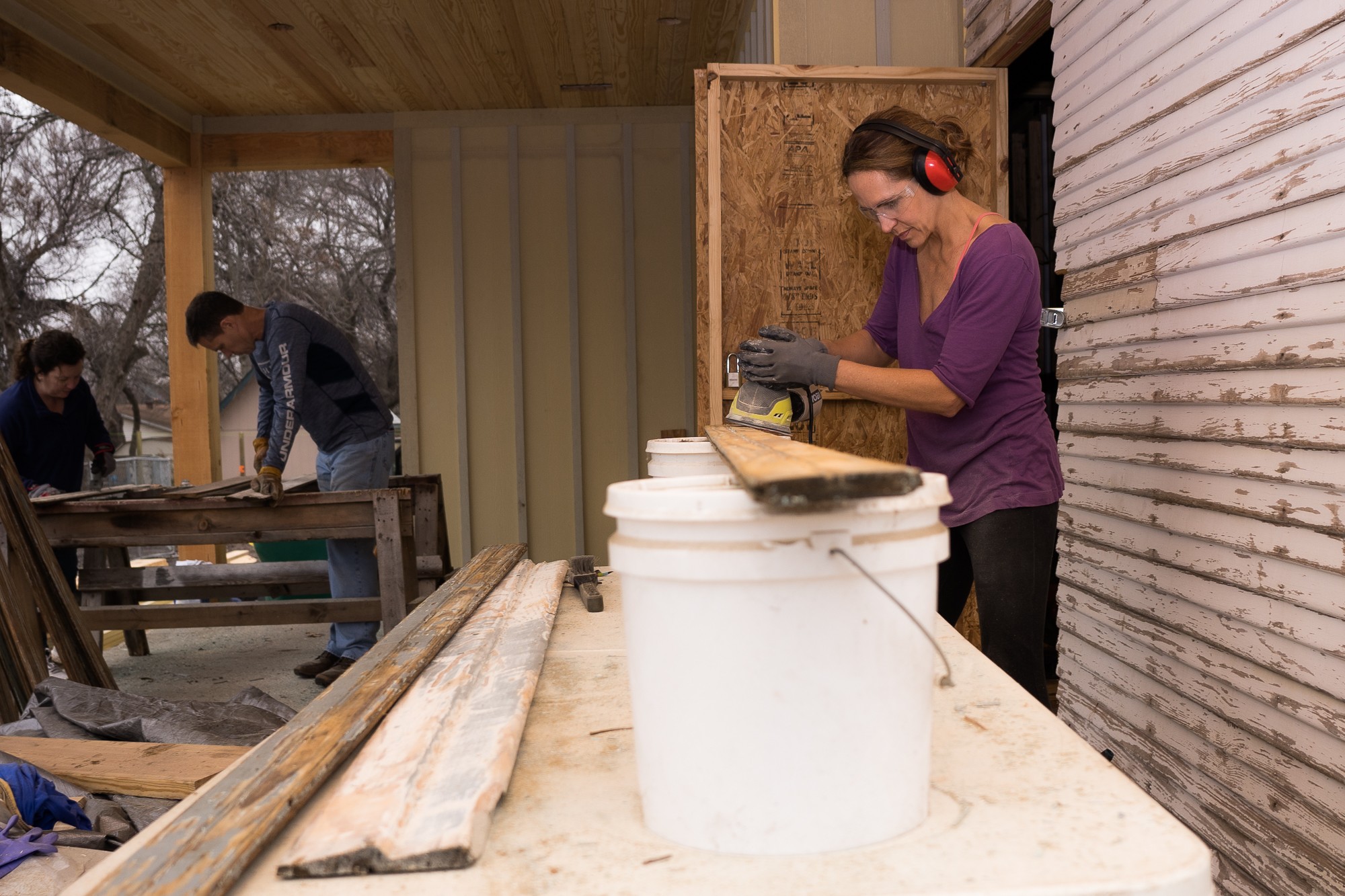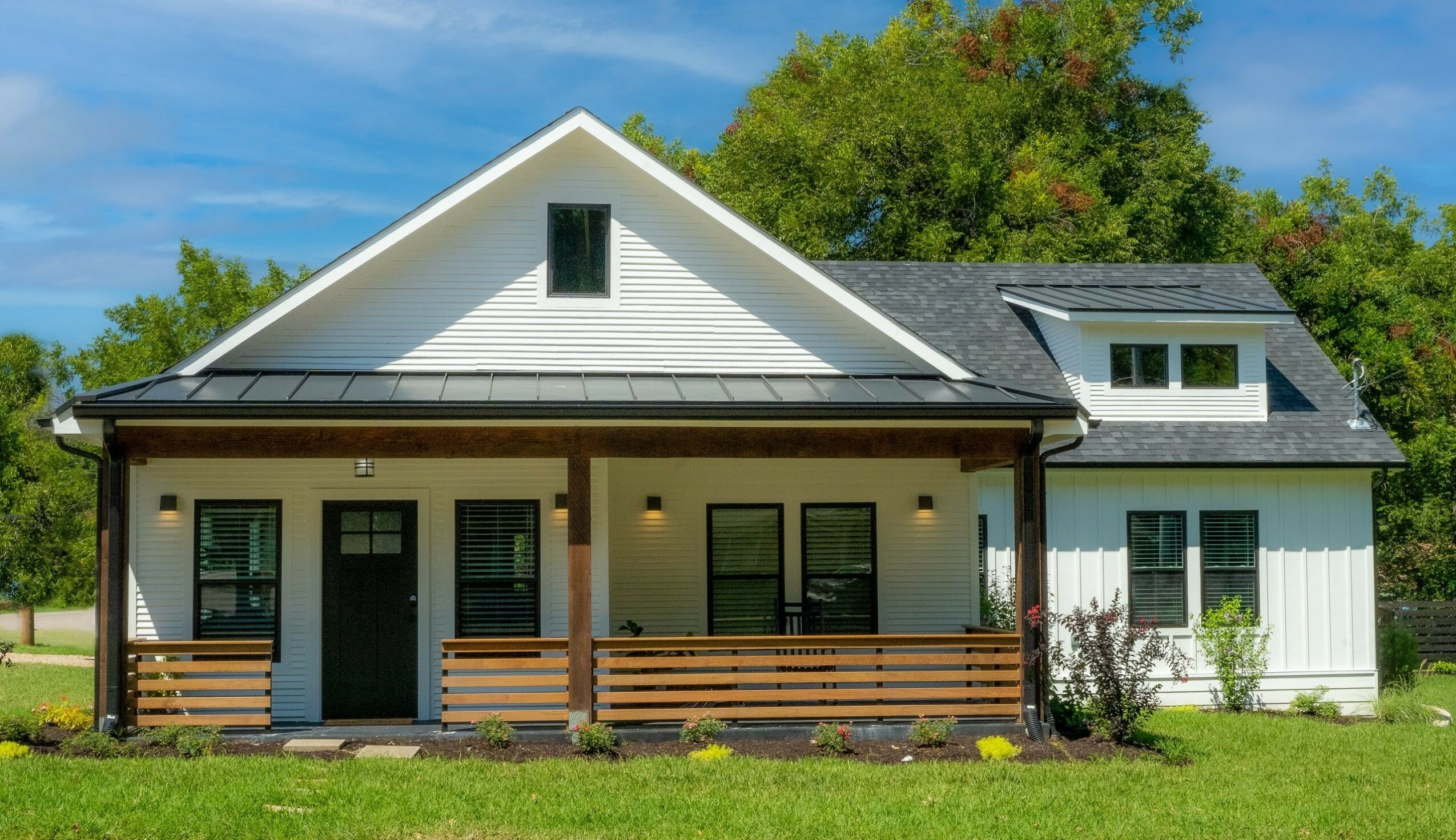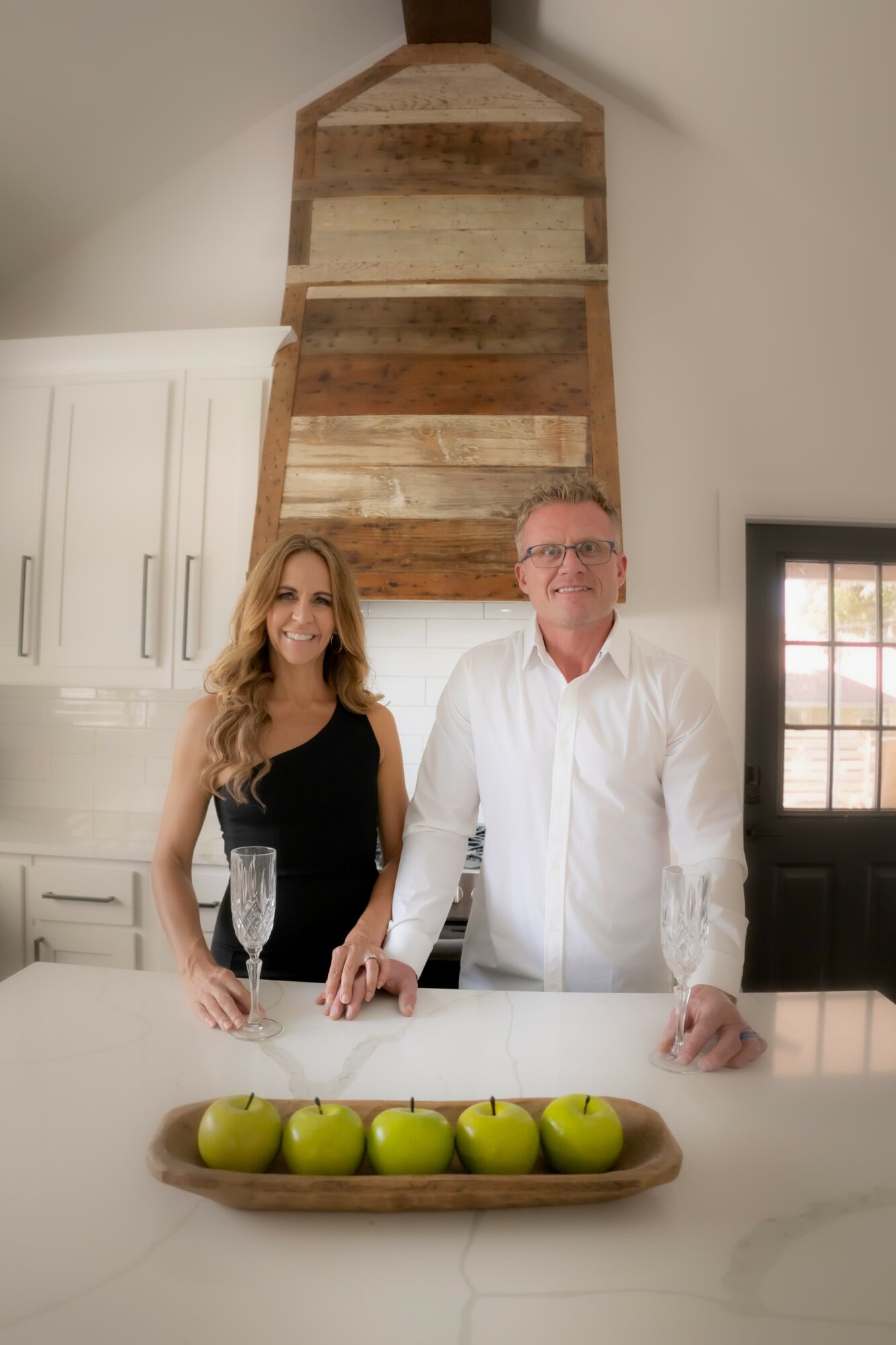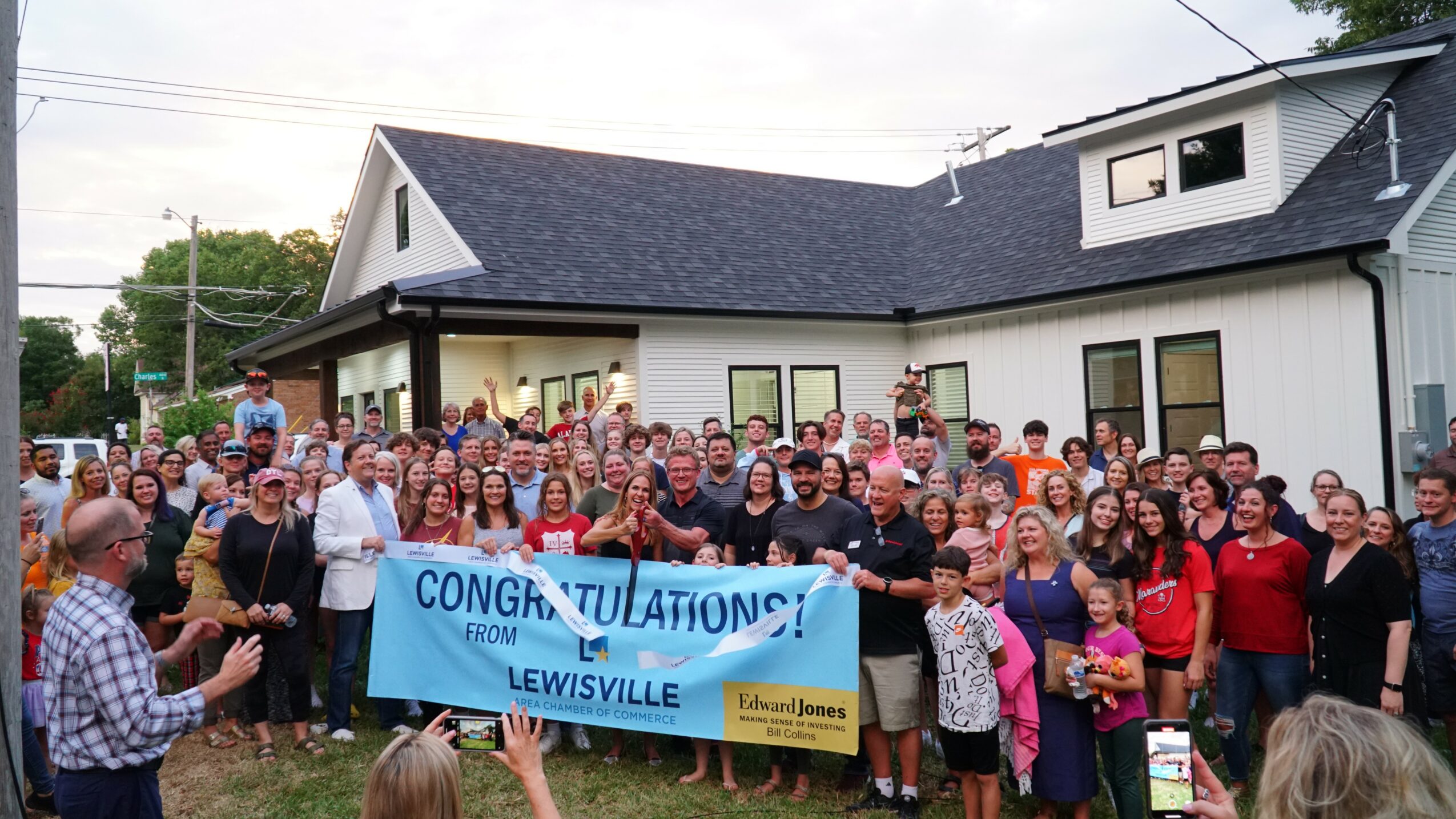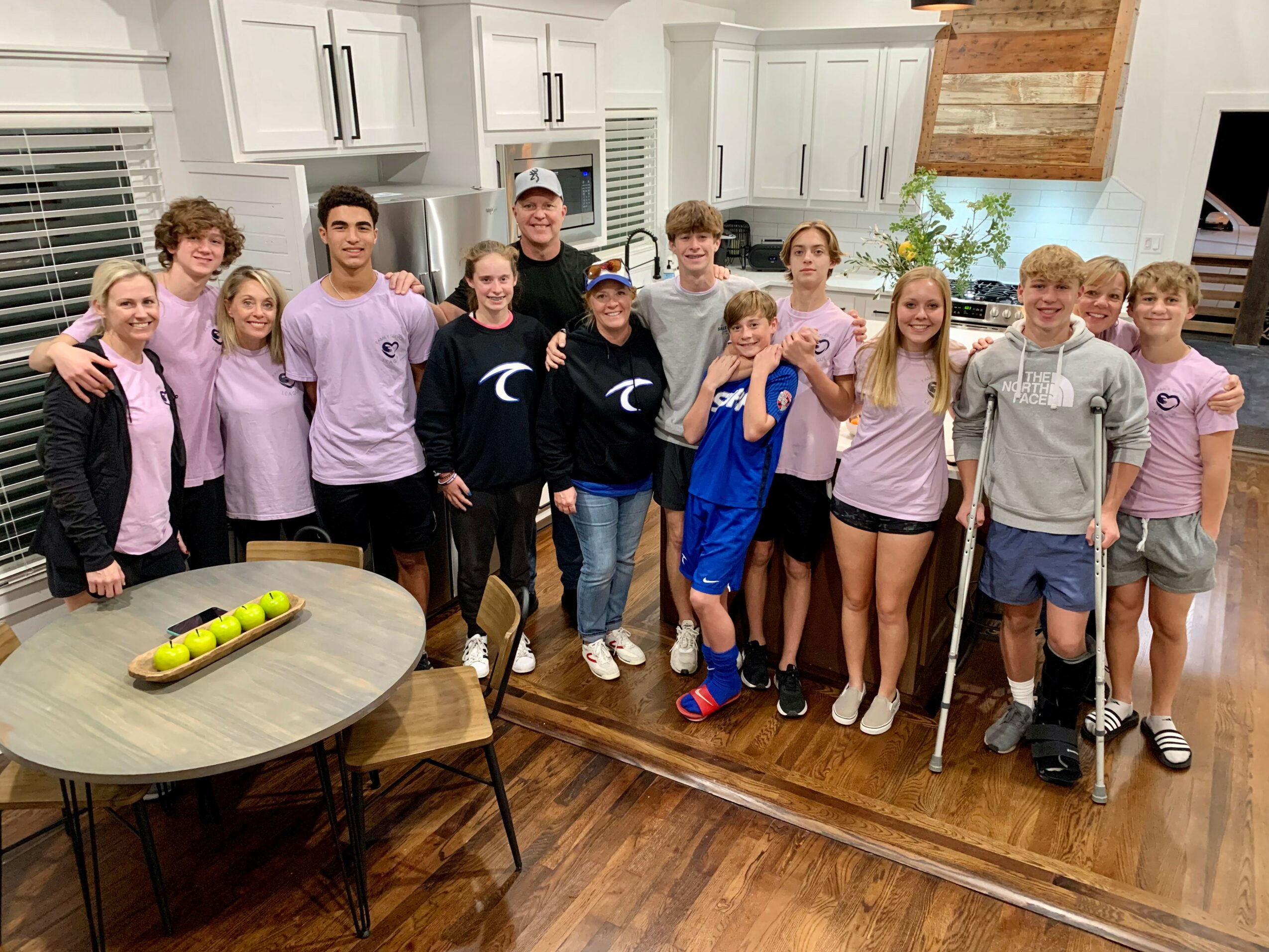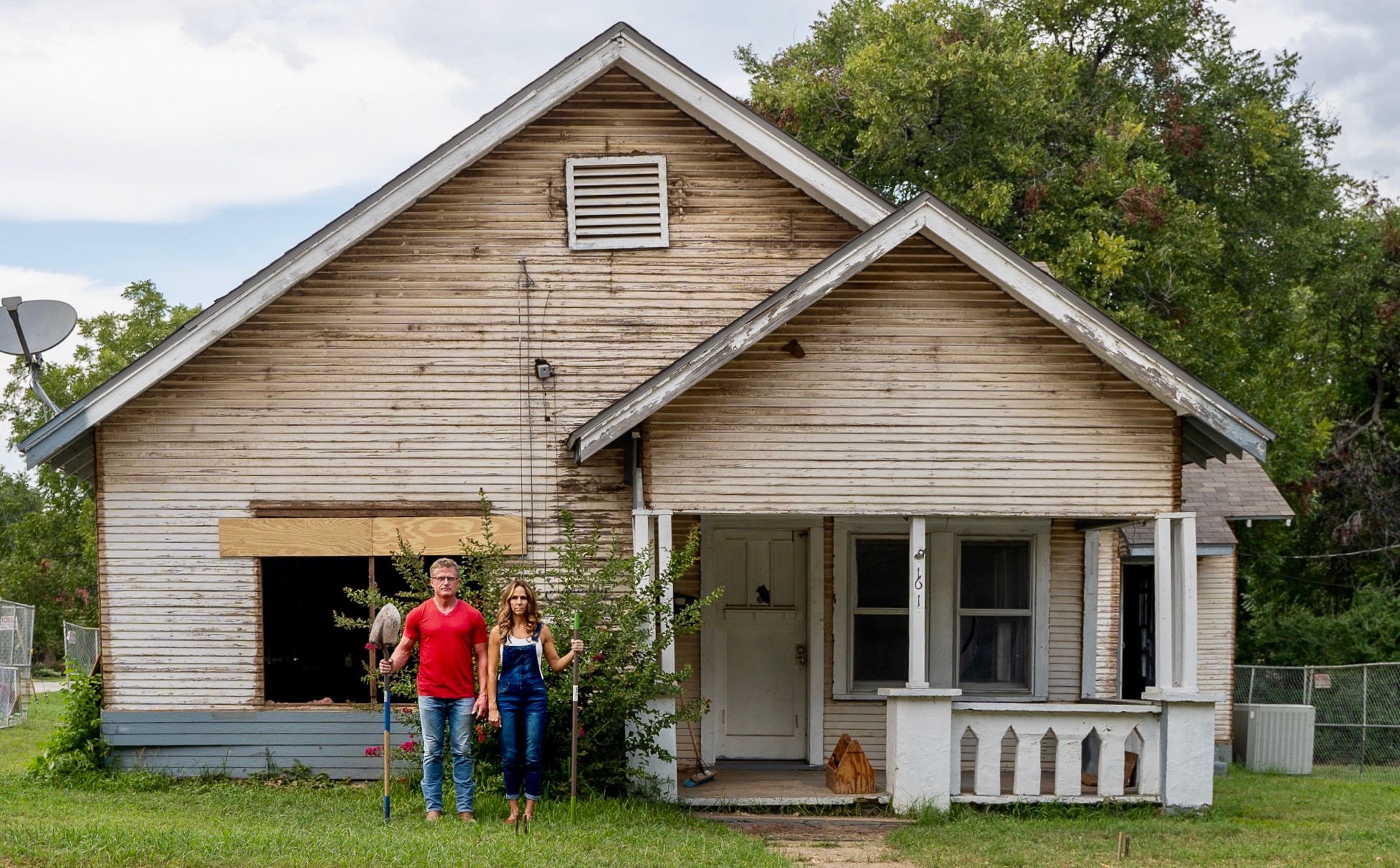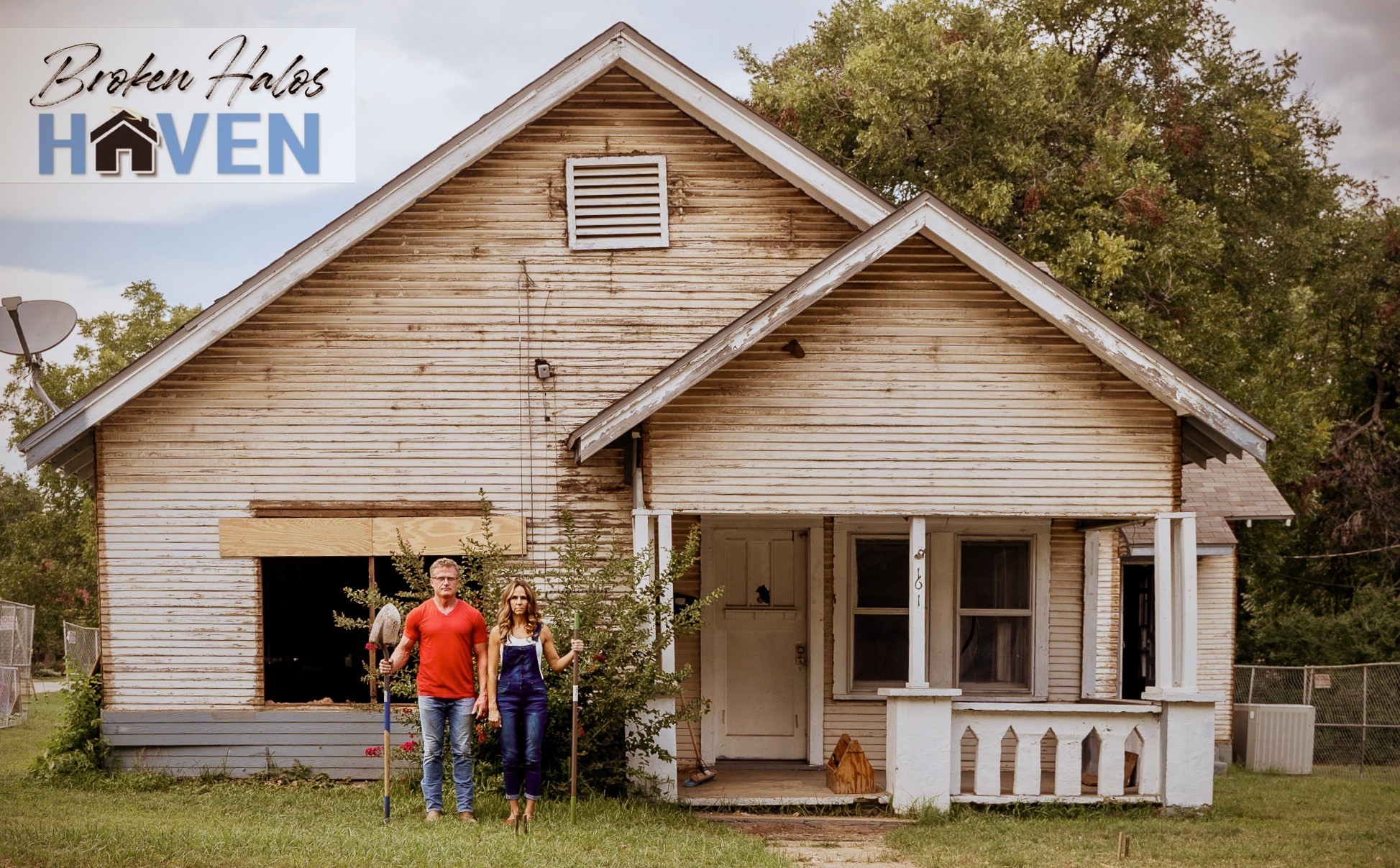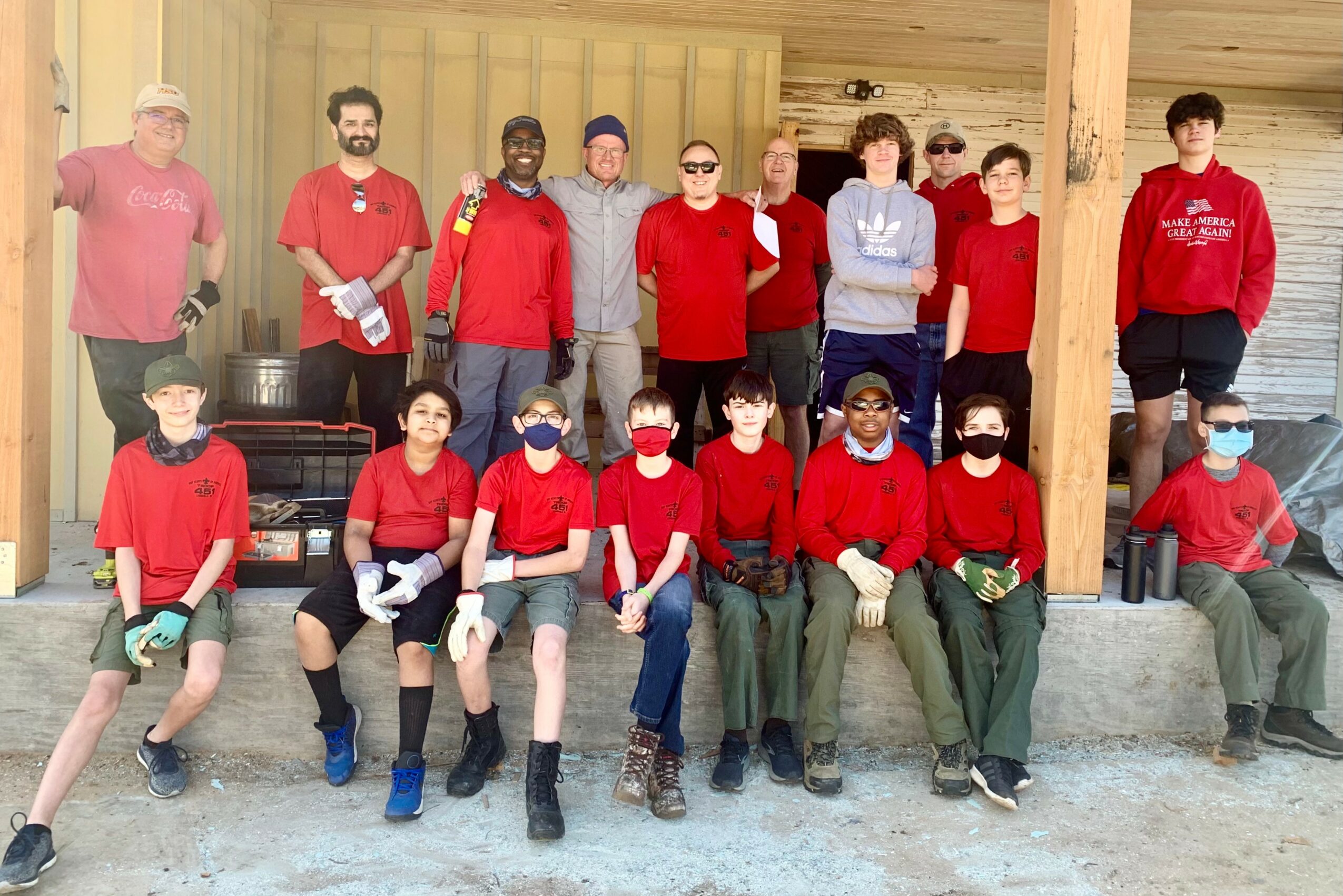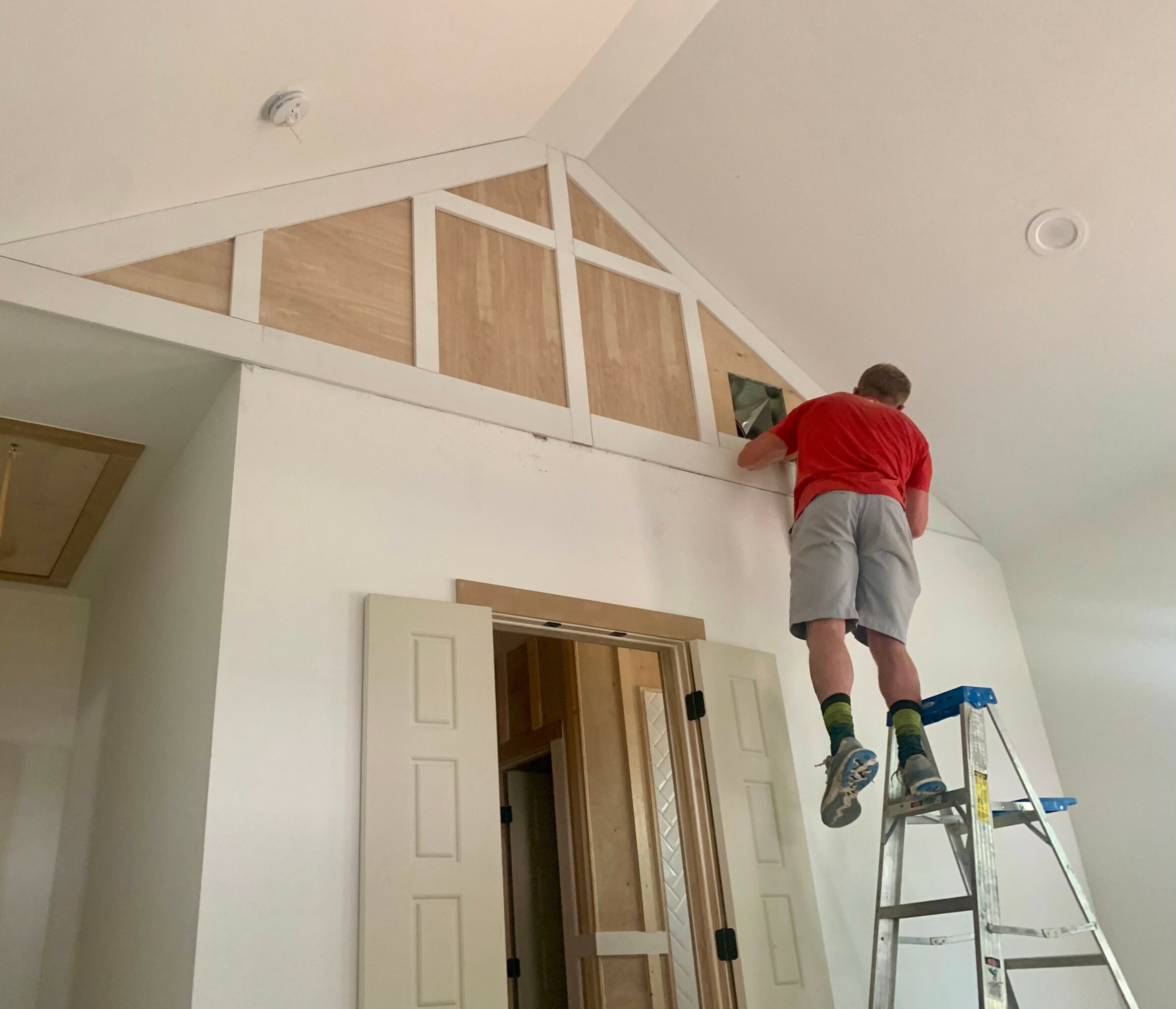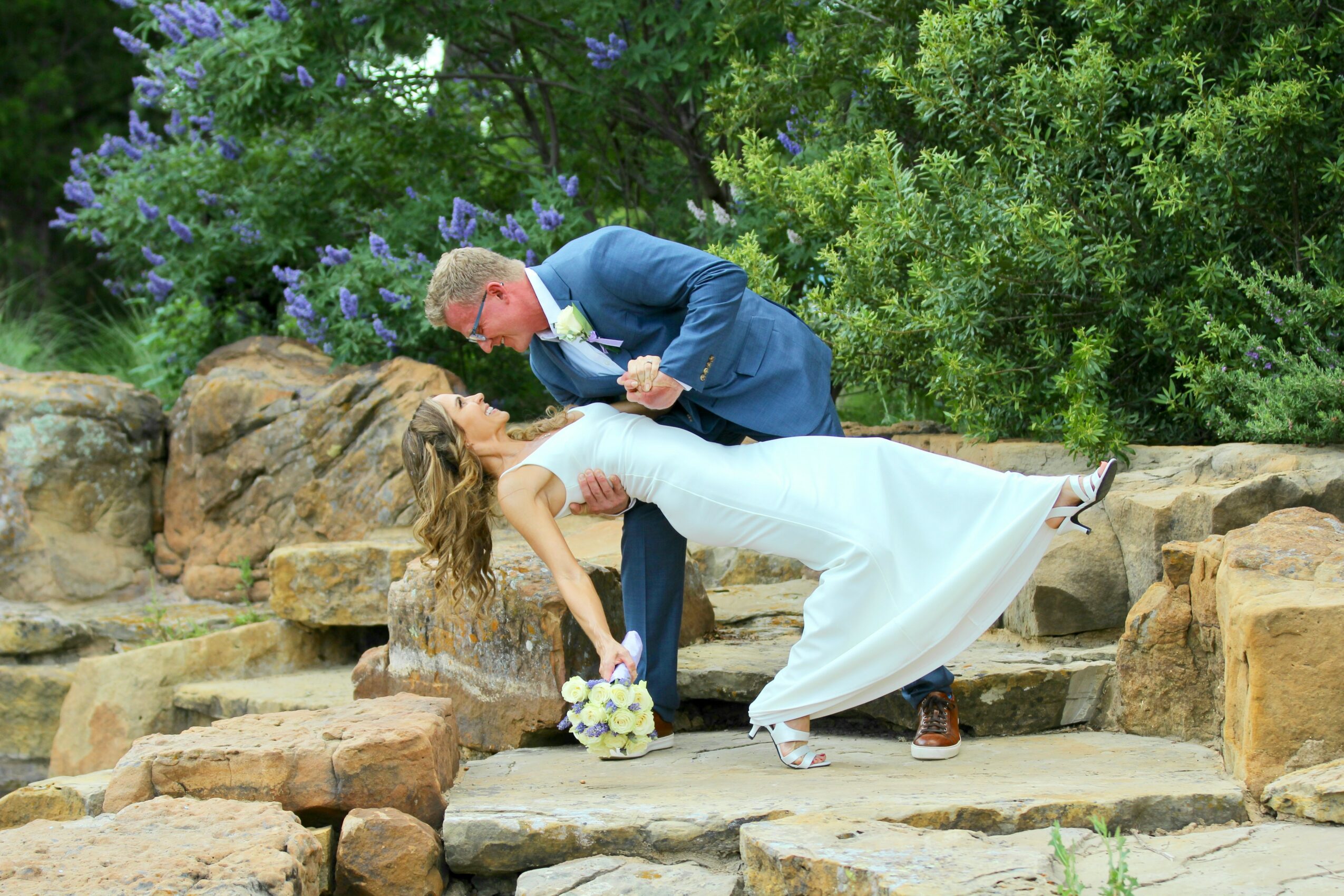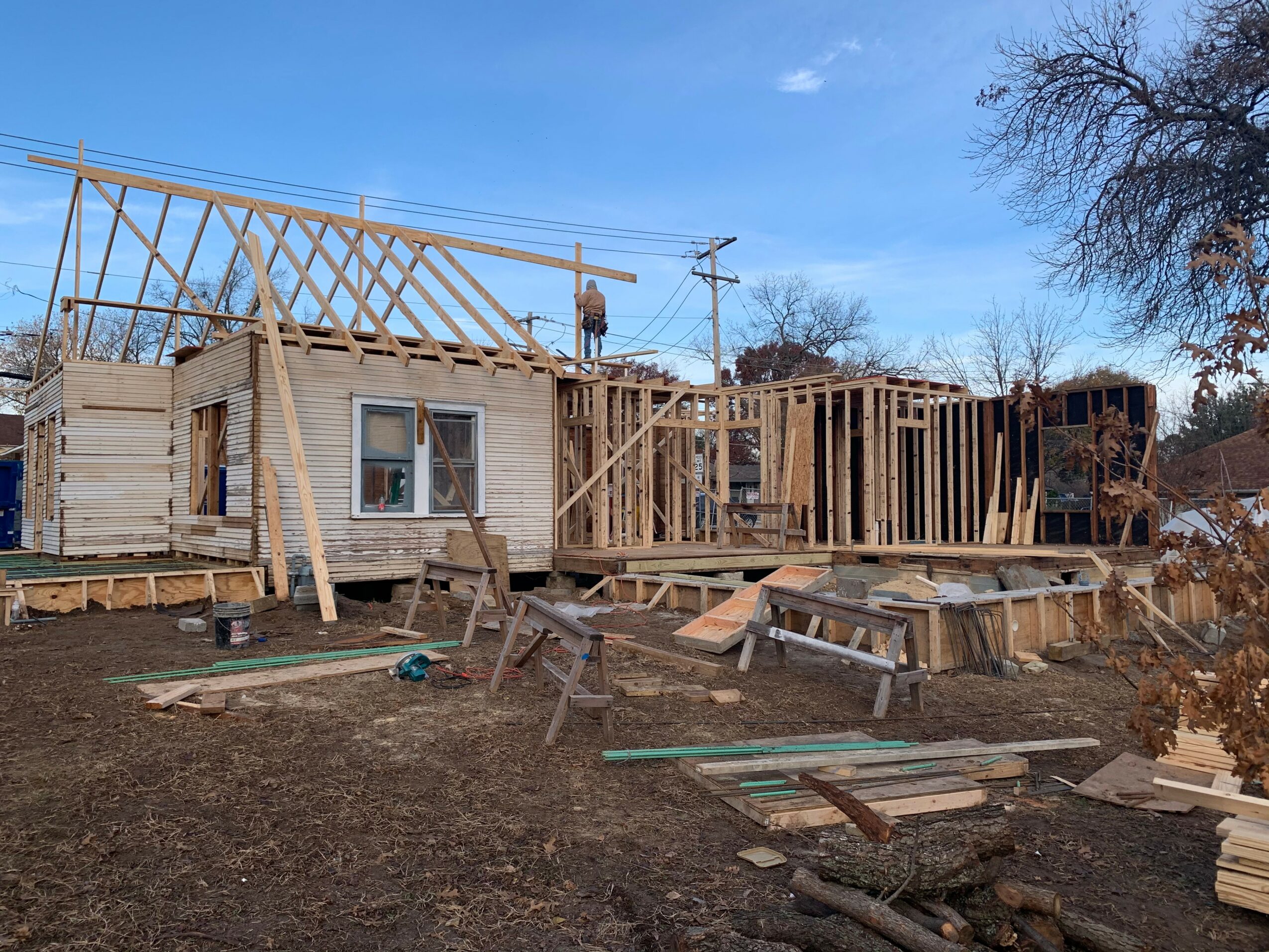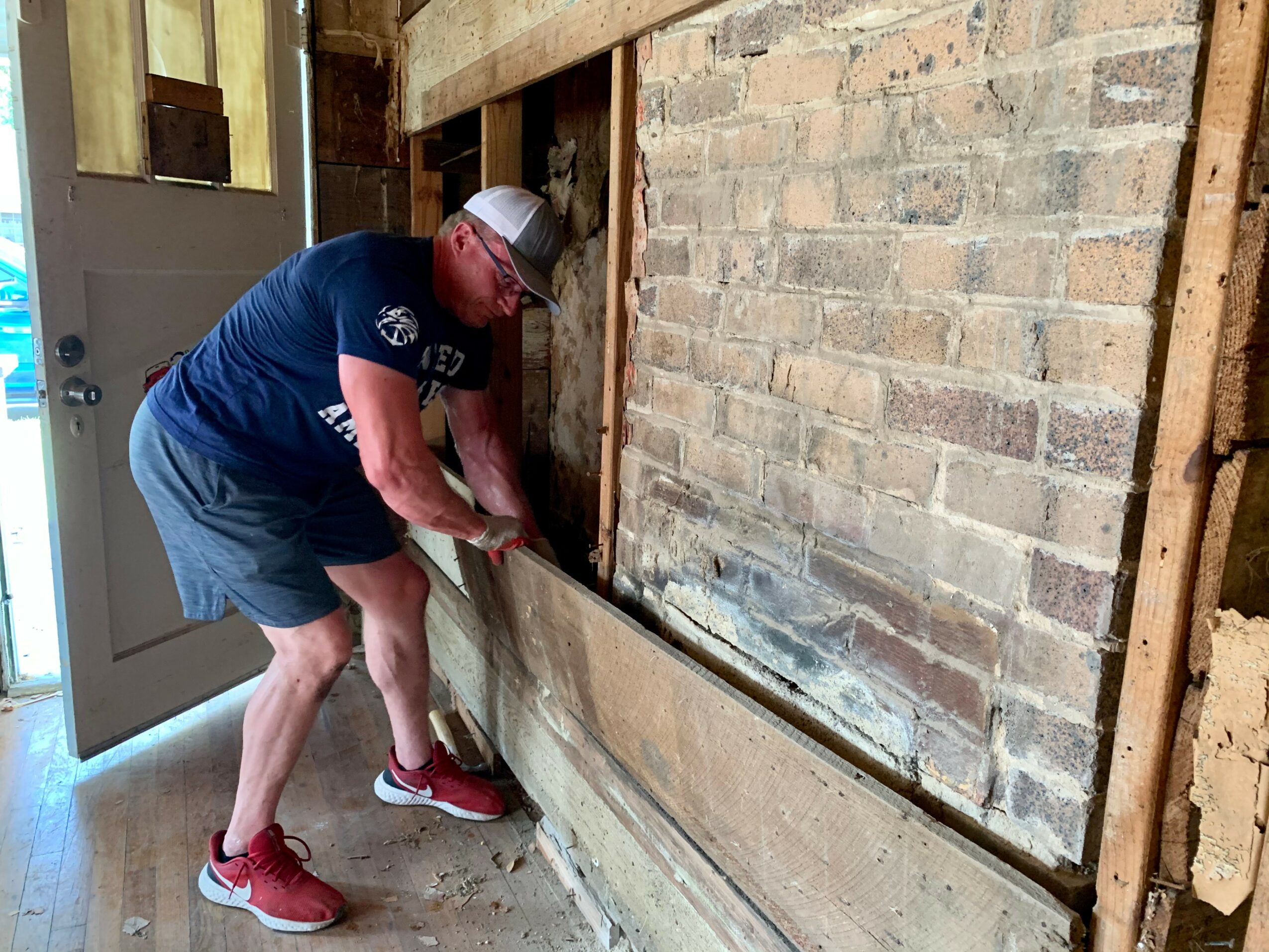 Image Credits
Bruce Latimer
Trey Hernandez
Home Snappers
Suggest a Story:
 VoyageDallas is built on recommendations from the community; it's how we uncover hidden gems, so if you or someone you know deserves recognition please let us know 
here.