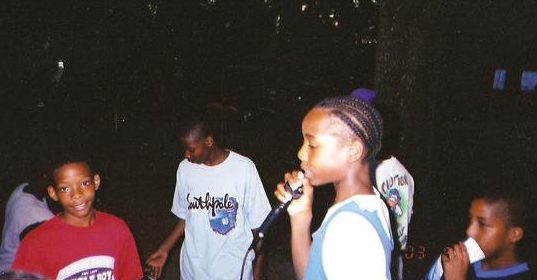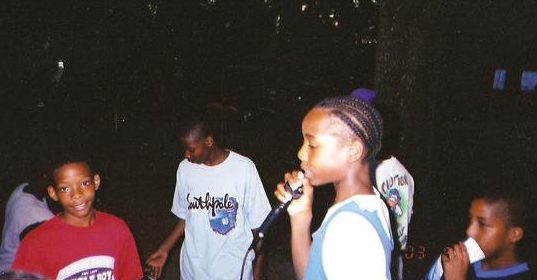 Today we'd like to introduce you to Levallois Hamilton.
Levallois, can you briefly walk us through your story – how you started and how you got to where you are today.
It was in Texarkana where I first fell in love with music. As a younging growing up in church, I quickly became fascinated with the drums. It's my first love. I remember sitting in the front row of the pews at the age of 7, studying every rhythm and move the drummer would make. When service concluded I would jump on the drums, mimicking what I saw until eventually, I became good at it over the years and was later asked to become one of the drummers for the church. So my journey began as a musician with dreams of becoming a producer. I never desired to be an artist until I linked up with my older cousins who were talented in many things like sports, singing, dancing, and freestyling. My cousin Johnnie could do everything I just mentioned. I recall summers staying up late freestyling over instrumentals and beatboxing. We would battle each other, but I wasn't that good and he'd pretty much would destroy me each time. One night I was so determined to redeem myself that I stayed up until 2 am putting together my best lyrics, once I had them memorized, I went and woke him from his sleep and said, "let's battle." Surprisingly he agreed to battle, and even more surprisingly, I won!
This began my journey of writing. My first studio experience was at 11 yrs old with my big cousin Eugene. I went into the studio freestyling like crazy and had everyone impressed but my cousin. He pulled me out of the booth and said, "Kinfolk, if you're going to rap, rap about something you actually live, tell your story." My cousin didn't know how impactful his words were to me. It changed my view and caused me to reflect internally because, at the time, music was just a hobby I used to mask my pain while trying to be something I wasn't and he checked me for it.
I can write a book on all the unfortunate events in my life just like most people. I've struggled with depression, suicidal ideations, affiliated myself with gangs, was a juvenile delinquent, carried weapons and been shot at multiple times. My family was homeless at one point, we moved around living with different people sleeping on the floor and sometimes in the car with my mom. Eventually, we moved to Killeen for a new start. My relationship with my stepfather at the time was toxic, my brothers and I ended up in foster care for about three years and once we returned home to them, I ended up moving out on my own at the age of 16. It was during this time I connected with God, and he connected with me. I found purpose.
Fast forward a few years, I'm still making music and running on the strength of my cousin's words. I've been a 2x Gospel award winning artist, SXSW feature, a guest performer on the IMPACT network viewed by 80 million people. Opened up for some of my favorite Gospel artist and stellar award winners such as Da'Truth, and have shared the stage with artist like Dee-1, Bizzle, FLAME, Myron Butler and more. Staying true to my purpose and call to impact a generation I lead a community movement called #FREEMYCITY.
Great, so let's dig a little deeper into the story – has it been an easy path overall and if not, what were the challenges you've had to overcome?
It definitely hasn't been a smooth road. Some of my challenges have been learning how to get up when life knocks you down, staying inspired when nothing seems to be happening, maintaining the balance between working a job, being a husband, father, independent recording artist. As well as community leader. There's truly no short cuts to greatness, and when you live your life every day striving to make a difference, challenges will meet you at the gate. I work hard and invest in myself because I believe that God deposited something in me that people need and before my life concludes I want to get it all out. I'm driven to overcome obstacles because my eyes are fixed on the bigger picture. My attitude is I must overcome so those behinds will know they can too.
Please tell us about your work.
I'm typically known and referred to as the "Christian rapper with the beard." I'm not sure who started that. I believe it became some people's way of describing me to others due to the difficulty of pronouncing my name. I say that humorously! I specialize in painting pictures with words, I'm a lyrical architect. I enjoy building people up with words and also destroying negativism with words. What sets me apart from others is my name. You truly won't find another rapper named "Levallois" unless they come after me. I'm most proud of the people who support me and constantly encourage me to keep going. I'm proud of my family, friends, and community who constantly back me and affirm that my music, message and life is making a difference in their worlds.
What moment in your career do you look back most fondly on?
Getting in the car and hearing my son say, "Daddy I want to hear Head On The Platter".
Contact Info:
Image Credit:
M-Ages Photogrpahy
Suggest a story: VoyageDallas is built on recommendations from the community; it's how we uncover hidden gems, so if you or someone you know deserves recognition please let us know here.
Sponsor Shoutout:
Got goals?
Kierra Anderson produces stunning, custom, made-to-order goal-setting planners and tumblers to ensure you achieve all of your 2020 goals and resolutions. Check her out at http://www.majorkeesboutique.com/ and @majorkeesboutique on Instagram.