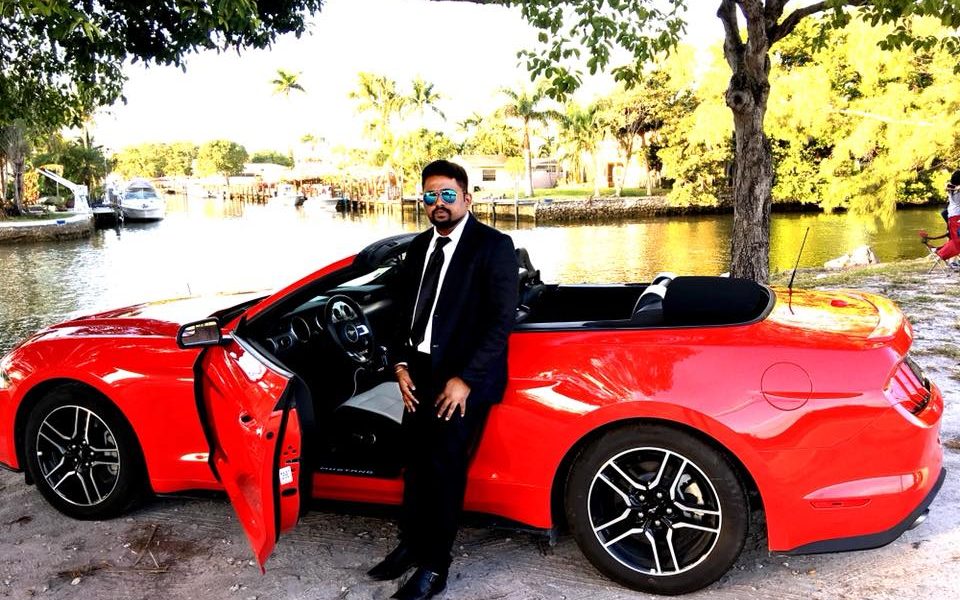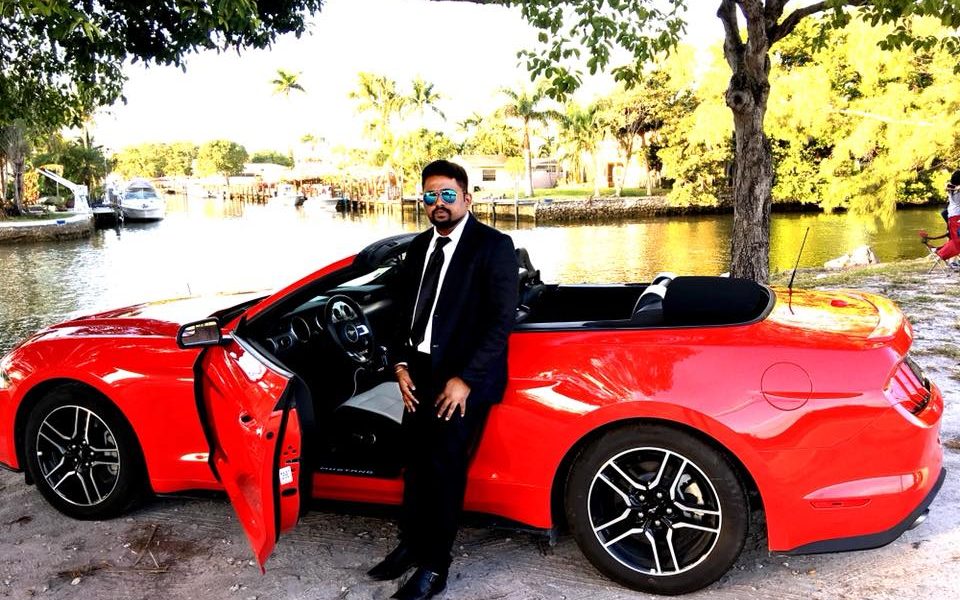 Today we'd like to introduce you to Venkata Pagadala.
Thanks for sharing your story with us Venkata. So, let's start at the beginning and we can move forward from there.
3 backlogs student to entrepreneur, and why I love failures. I failed 3 subjects out of 6 during my bachelors the first semester at KLUniversity (INDIA), in 2011. I received my master's degree from New England College with 4/4 CPA, completed a course at MIT (USA), and received my MBA in Human Resources Distance Education at NIIBM. I'm the founder of 9xmarketing (launching in December), co-founder of two companies (StyleCruze and 360 DDM), and currently working in one of the best startups and fastest growing companies (Dyad Ventures) in Dallas Texas.
How did this happen? Let's find out. I'm a backbencher; I never had a dream or goal, I just went to college to have fun and tried to complete my academics. I always avoided classes by attending sporting events or extra extracurricular activities so that the college would provide me with attendance, instead of sitting in a classroom. However, one thing I always had in my mind to help other in one or other way I learned from my parents. (I love to mention their names "Pagadala Durga Ramesh and Vijaya Durga").
Two things changed my life:
1. How sports played a key role in changing my life
2. How being around inspiring and positive people affects your life
I used to spend most of my time on playgrounds. One lucky day I was running around on the playground with my friends and was called on by Hari Kishore, one of the cricket coaches at Kluniversity, and asked if I was interested in powerlifting. He told me a college would sponsor me for tournaments and provide attendance for me. We also had a coach (Malleswaram Vari) who won the Gold medal at Commonwealth in powerlifting. My inner voice replied yes because it was the best way to skip the classes. I was very excited. Of course, if you are trying something new, you will always get some discouraging voices along with supporting voices, which gave me mixed feelings at the time. When I finally had my first college tournament; I lost the competition. That was the first time I tasted failure and had many people make fun of me and smile in front of my face.
This is the reason I love failure. I hurt so bad, that it motivated me to practice every day after college for 2 hours. My parents, my brother Yeswanth Pagadala, my friends Chiranjeevi Segu and my coach all strongly believed I could do it. Later, my hard work finally paid off when I won gold medal at a District level competition. In 2015, I was selected for a National level competition for deadlift and received 5th place.
Slowly my professors started to recognize and support me. At the time, I felt like I could achieve anything, my surroundings and situations I was put in started to inspire me. I started to believe in myself, which gave me the confidence that I can do something and help others. (Like starting a company)
How does it affect your life being with inspiring and positive attitude people?
While I was doing my bachelors, I had a group of friends (Chiranjeevi, Sunil Attuluri, Arun, Praveen, Ashok,  Rajesh, Tejesh, Varun, Vamsi, Karthik Bobby Sashinak, Madhu Bhargav, Chandra Sri lekha, Kiran, Shabbu, Shanu, Kolli, Madhu, Niharika , Raga, Sindhu,Akhila,Swetha, Pooji, Sindhu, Rikita and many other friends, sorry if I forget to mention any name), and without these people I might have never completed my bachelor's degree. We are like a team where we stand up for each other and teach each other.
There are a few inspiring people around me and I always watch them and try to learn from them:
Sai Shashank he is one my friend he established his own business in Hyderabad (India) and created opportunities and inspired hundreds of people, Madhu Bhargav he used to play games and started to develop games when I hardly know how to write a C program. Ravi Raj his Author "A book called Verdict wrote by Ravi Raj."
And my Mentors/well-wishers (Venkata Siva Kondeti, Prof: Msr prasad sir, Krishna Reddy, Prof: Naga malleswari Prof: Bhanu Madam, prof: Saliendra, Prof Rajendra, Prof Nadelman Cindi, Prof Dave Pollack, Prof Gene Durkee, Thyagaraju Guturu (Manager at Vizak steel Plant),
My immigration advisor Ranganath Mummadi, Sunil. A,
My financial advisor Manasa P
Sprout family: Neil Burtt, Joanne Quintal Randall, Tyler L. Keeler, Curtis J. Graham, and Jodi Robinson Alexander.
What is sprout family?
I used to work for a company called Sprout for Business in NH, a place where I learned about SEO, Digital Marketing, etc. It will always have a special place in my heart. (https://sproutforbusiness.com/)
As Tim Duncan said, "I'm surrounded by nothing but great people. I've been blessed with that, so really, I've got no choice but to be an all-around good person. Because of all the wonderful people, I am able to build my business and create an opportunity for others."
Has it been a smooth road?
My view is different from others and having a problem in my personal and professional life is very hard. However, I see everything in a positive way.
I have struggled with traveling from India to the USA; I always miss my family. I see it in a positive way and where the USA helped to boost my entrepreneurship skills set. I always see the greatest things happen in silicon way, which always inspires me to be like Elon Musk inventions (Life on Mars, Electronic Cars, etc.). I learn from every failure, it's just a chapter from life. There is a great quote, "We never win or lose, we learn".
So, let's switch gears a bit and go into the Dyad Ventures, 9x Marketing story. Tell us more about the business.
9Xmarketing.com is an artificial intelligence based digital marketing solutions company. Dyad Ventures is a branding strategy, marketing, and production company based in Deep Ellum. When you make strategists think creatively, and creatives think strategically, it's impossible to be ineffective. We don't just start brands; we help you start conversations. We make experiences that embrace your past and expedite your future. Our intent isn't to simply impact clients but to impact culture as well. Our view of the big picture is panoramic, but we keep microscopes aimed at every detail. We are both sides of the spectrum and everything in between. Learn more at www.dyad.ventures
USA Fashion & Beauty Magazine, Bi-Monthly Publication and StyleCruze aim to spread creativity worldwide with its stunning editorials and articles one issue at a time featuring high-end editorials from worldwide emerging talent. Learn more at https://stylecruze.com.
360Degree Digital Marketing Institute is one of India's leading Digital Marketing training providers. If you aspire to be a Digital Marketing expert and want to excel in the domain of Internet Marketing, you are in the right place. We also offer customized Digital Marketing workshops for corporate organizations who are interested in taking their businesses to the next level by leveraging Digital Marketing. Learn more at http://www.360ddm.com/.
Where do you see your industry going over the next 5-10 years? Any big shifts, changes, trends, etc.?
Digital Marketing is one of the trending services currently needed for every business today. In the next 5-10 years, there will be a high demand for Technical Digital Marketers.
Due to artificially intelligence and Data science, there will be a big shift from a technical standpoint.
"I'm only Influenced by my passion not Currency papers" – Venkata Pagadala  
Contact Info:
Getting in touch: VoyageDallas is built on recommendations from the community; it's how we uncover hidden gems, so if you know someone who deserves recognition please let us know here.