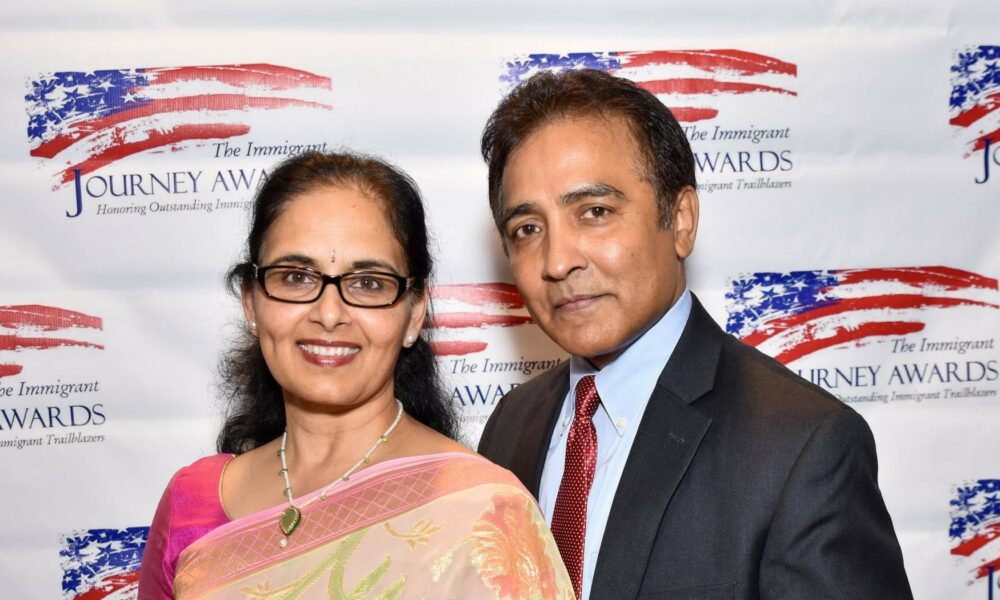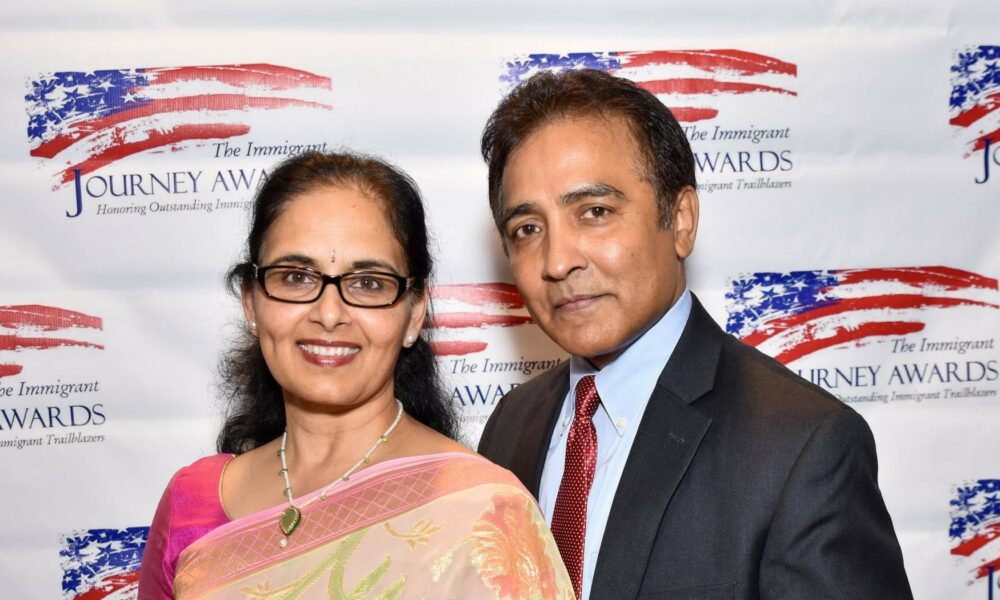 Today we'd like to introduce you to Raj & Anna Asava. 
Raj, we appreciate you taking the time to share your story with us today. Where does your story begin?
A little over six years ago, in a conversation with the Plano, Texas mayor, we learned about the hunger issue in Plano and Collin County. We heard that many kids in the schooling system (where our children had attended) had to go hungry over the weekend if not for the Food4Kids program by the local food bank (North Texas Food Bank). Frankly speaking, we were stunned! We were in a state of disbelief as the County we lived in seemed visibly affluent. Since we struggled accepting the hunger issue in our midst, we decided to dig deeper and found disturbing statistics. 
We learned that more than 800,000 people in North Texas were food challenged. A harder fact to accept was that 1 in 4 school-going children faced hunger in their homes. While they're fed through subsidized or free meals during school days, their weekends were often spent hungry. We were heartbroken. We also learned about our food bank and its programs to help kids and families needing food assistance. Through its very efficient processes and networks, North Texas Food Bank was able to stretch a single dollar into three nutritious meals. We decided that starting a new initiative to address the hunger issue did not make any sense. Instead, it would be best to throw our support behind and join forces with, the food bank to tackle the hunger issues across North Texas. Over time, our donations to the North Texas Food Bank increased, as did our engagement. We volunteered regularly and became aware that there were not very many people of Indian origin in our volunteer lines. That's when it dawned on us. Just like us, perhaps others were unaware of this hidden hunger? So, we committed to raising hunger awareness in the Indian American community in North Texas. That's how all of this came together. We thought that if an entire community came at it in unison, we could actually move the needle. 
In August of 2017, we donated $100,000 to the Food Bank, and at the same time launched the first-ever Community Affinity movement, HungerMitao (meaning Wipeout Hunger). We committed 3 years of our lives (going on 5 years now) to starting up and stabilizing this movement. The intention behind the movement was to engage and catalyze the Indian American community around this issue of hunger right where we live. We set an ambitious goal that the Indian American community here in North Texas will enable one million meals for the Food Bank. On September 29, 2017, we started this journey not knowing how long raising a million meals would take. Anna and I set out to share our findings with anyone who would listen. From two people at a coffee shop to thousands of people at the football stadium during a major Indian festival, we conducted HungerMitao "awareness sessions". And the momentum grew. Seven months after the launch, we crossed the first million meals. The second and third million meals came in four and two months after that. Volunteering at the Food Bank by the Indian American community grew exponentially. In fact, this community-driven model and its success was noticed across the Feeding America network and other food banks were interested in the HungerMitao model. So, we started working with food banks in areas with large and vibrant Indian American community. 
This year, in September, HungerMitao – a movement focused on raising awareness among Indian American community about hunger in America and engaging them in the fight against hunger by supporting their local food banks – completed its 4 years of engaged giving. The concerted efforts of this movement mobilized the Indian diaspora across US and resulted in enabling over 40 million meals for the Feeding America network of food banks! Specifically for food banks in North Texas, Tarrant Area, Houston, New York City, Atlanta, Seattle, Michigan and is getting ready to launch in New Jersey. 
With Coronavirus ravaging across the world (starting in 2020) and our living rooms invaded with scenes of long lines of people waiting to receive food at their local food banks, the community, through HungerMitao movement stepped up their giving. Hunger which was largely invisible in US was now in your face. It was clear hunger impacts every community in America and, due to the pandemic, the need is expected to grow. Aradhana (Anna) and I, just knew that our support during these challenging times must scale up as well. As such, we pledged $1 million to Feeding America and their network of food banks. 
In 2021, through strong alliances, HungerMitao also moved to the frontlines of humanitarian aid. The partnership with United Sikhs Organization (USO) allowed HungerMitao to engage the food banks and help those who had lost their homes and belonging during havoc caused by hurricane Ida. Recently HungerMitao stepped up to help the food banks when the tornadoes ripped through Kentucky, Arkansas, Missouri, and Tennessee. And through collaboration with Sewa Diwali, over 100,000 pounds of shelf-stable food was raised for food-challenged children, seniors, veterans, and families in North Texas, between Diwali and Thanksgiving. 
One of the most satisfying act last year was sharing the HungerMitao model with North Texas-based Chinese American community. With our hands-on mentoring and a rich HungerMitao model tool kit (documents, templates, connections, lessons learned, and experience) they were able to launch a similar community-driven movement called NiHao, in a matter of weeks. Nihao helped unify the Chinese American community in the North Texas area around the cause of hunger in this land they have made home. In their very first year, they have already raised $100,000 for North Texas Food Bank. For 2022, it is our top goal to share the HungerMitao movement with other affinity groups and communities across US and engage them in the fight against hunger. 
We believe, the hunger issue is so vast that it cannot be solved by the government, food bank, or a few passionate communities alone. It will require all-hands-on-deck to ensure that no one goes hungry. "Give where you live" is the motto/slogan of HungerMitao and NiHao. With USA being our home, it is imperative that we identify with issues in this country and help alleviate them. HungerMitao means wipeout-hunger. And HungerMitao is as much about eradicating hunger as it is about unifying the fragmented efforts of the Indian American community and focusing it on the humanitarian cause of hunger. HungerMitao invites the community to come together as the entire Indian American community and show how we engage in any place we call home. We are smart, compassionate change agents, who give where we live so our community benefits from our presence. 
"We may never be able to eradicate hunger but let us ensure no one goes hungry." 
Would you say it's been a smooth road, and if not, what are some of the biggest challenges you've faced along the way?
Convincing the community that HungerMitao is not another 501C3, non-profit organization. Instead, it is a movement for everyone to join and feel ownership towards. If individuals, communities, associations, and organizations representing all parts of India, living in the US, join forces around a single cause like Hunger, we can have a powerful, positive, and remarkable impact in the fight against hunger. 
While the Indian diaspora in the US is 4+ million strong, the 40+ million nutritious meals raised over the last 4 years largely a result of few thousand passionate community members. Clearly, as an affluent community, our capacity to giving back to our Karm-bhoomi (adopted land) is significantly North of this — for sure, the need has only grown due to the recent pandemic. 
Four years into the HungerMitao movement, we have raised awareness of the Indian diaspora about the hunger issue in America, through awareness sessions, volunteering, massive food drives, and fundraising. We also conduct a weekly HungerMitao radio show (also available as a podcast) through which we provide latest updates on food insecurity across the country, and also share information on how the Indian American community is unifying to emerge as a big part of the solution to fight hunger in America. We also ensure that the listeners know all the ways in which each one of us, in the spirit of "give where you live" can engage to make a difference. 
Alright, so let's switch gears a bit and talk business. What should we know about your work?
I (Raj) came to the U.S. in 1974, started my career as a dishwasher, and retired in 2010 as the Chief Strategy Officer for Perot Systems, which was bought by Dell Computers. 
Anna came to the US in 1982 and retired in 2009 as a leader at EDS/Hewlett Packard. 
We had successful corporate careers, but we both felt it was time for us to pursue our passion and life priorities. At this stage in our lives, our common priority was to spend quality time with our aging parents and family members. As for passion, we both enjoy traveling and exploring the world… and we firmly believe we are in the stage of our lives where we want to give back to the society/community in a meaningful and focused manner. We, therefore, left corporate America in 2009/2010 to do just that. 
About Raj G. Asava, Co-founder, HungerMitao for Food Banks 
Born and raised in India, Raj Asava worked in senior/executive ranks for several large companies and held the position of President at two start-up organizations, over the four decades of his corporate career in the United States. Raj retired as the Chief Strategy Officer at Perot Systems in 2010. 
Raj and his wife Aradhana (Anna) launched HungerMitao (means wipe out hunger), a 100% volunteer-driven grassroots movement, in the fall of 2017. This secular movement was formed to raise awareness about the rampant hunger issue across America (37 million people were food challenged before COVID-19 displaced millions more) and engage communities in the fight against hunger. 
"Our mission is HungerMitao, and HungerMitao is as much about eradicating hunger as it is about unifying the fragmented efforts of the Indian American community and focusing it on the humanitarian cause of hunger," Raj says. "By coming together as a unified Indian American community, we can demonstrate how any place we call home benefits from our presence. We are smart, compassionate change agents, who bloom where we are planted. While we may never be able to eradicate hunger, let us ensure no one goes hungry – HungerMitao!" Raj adds. 
A Plano, Texas resident, Raj now channels his time and resources in a focused manner to causes related to food insecurity, children's advocacy, education, and mentoring the next generation. 
https://www.linkedin.com/in/rajasava/ 
About Aradhana (Anna) Asava, Co-founder, HungerMitao for Food Banks 
Aradhana (Anna) Asava is a results-oriented professional with an eye for creative problem solving, a proven track record of leading organization-wide transformational programs, and over 20 years of experience in the Global Information Technology industry. In 2009, Anna left corporate America to engage in impactful philanthropy. 
Anna has built up significant experience giving time and resources in the nonprofit sector, including leading a nonprofit focused on children's literacy in India; organizing donor and volunteer groups around humanitarian causes; and mobilizing an entire community around the issue of food insecurity across the U.S. 
Anna and her husband founded HungerMitao (wipe out hunger) in 2017, with a goal to galvanize the Indian American community around helping fight food insecurity through local food banks. In 4 years since its launch, the HungerMitao movement has spread to multiple cities and has enabled over 40 million meals. 
https://www.linkedin.com/in/anna-asava/ 
We all have a different way of looking at and defining success. How do you define success?
A life lived fully in every stage of life is success. 
Please check out my article on this subject through this link: https://drive.google.com/file/d/1OHjwBoycA9xFwMH8CLK0BS43G5njhqPH/view?usp=sharing 
Contact Info: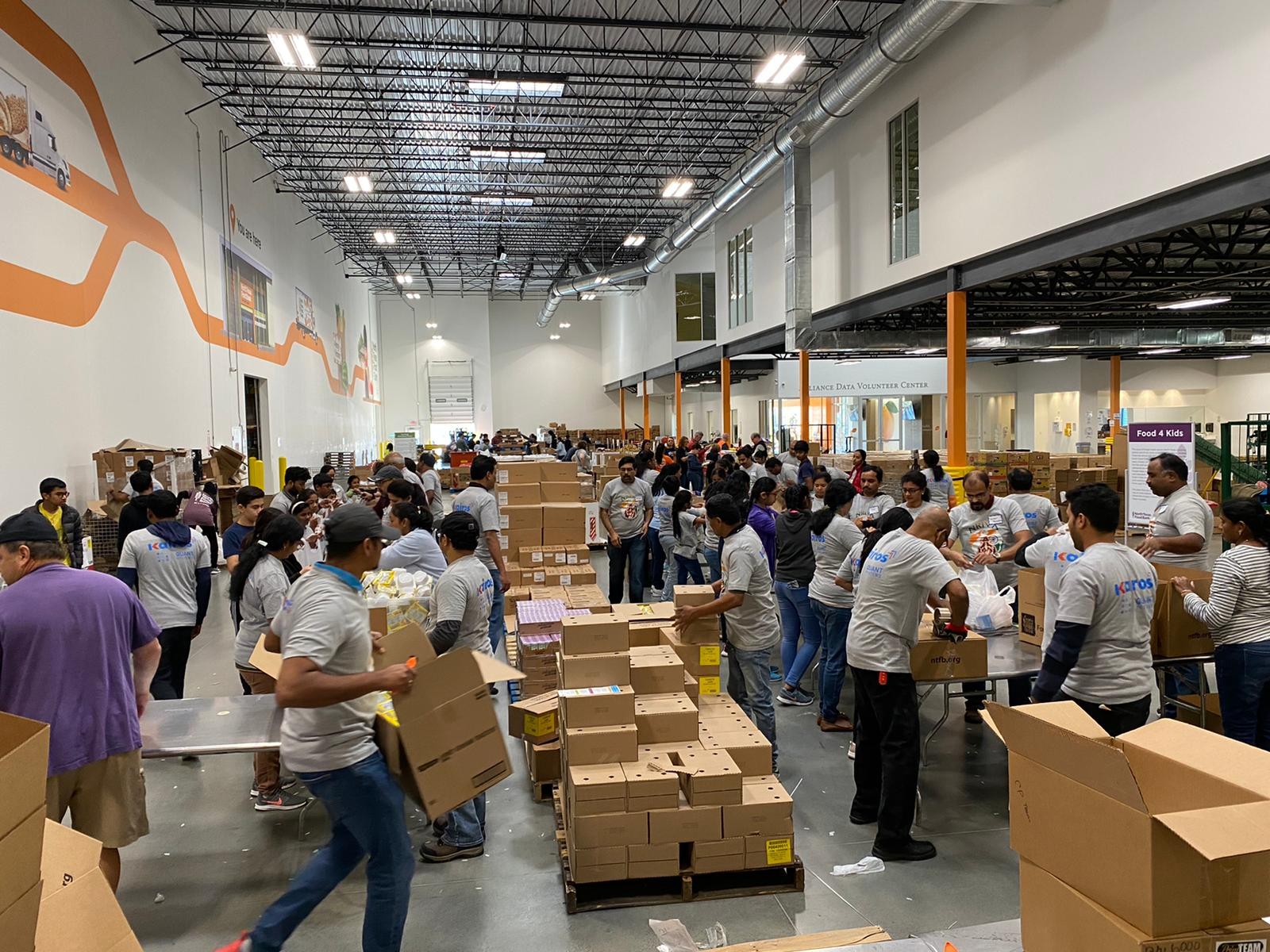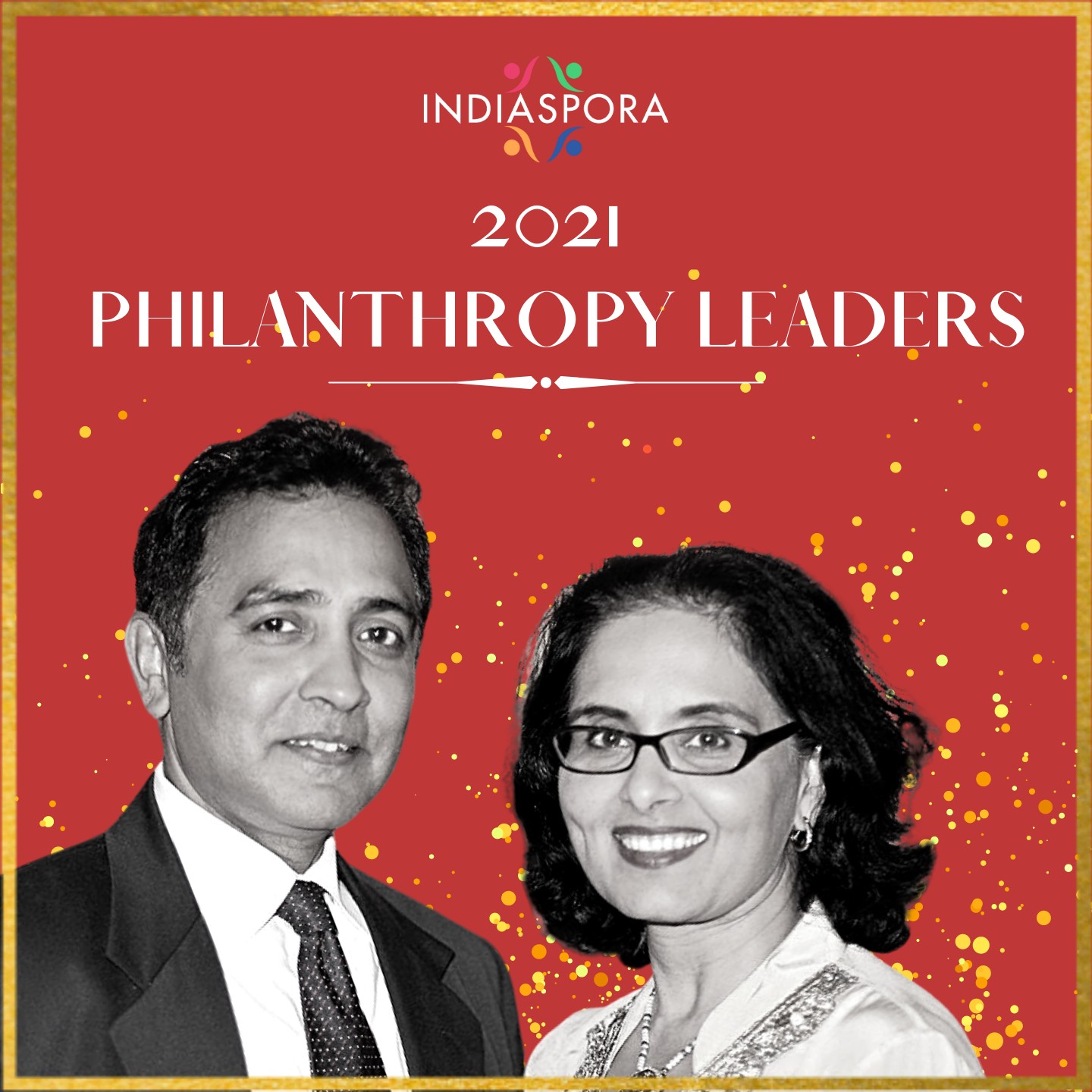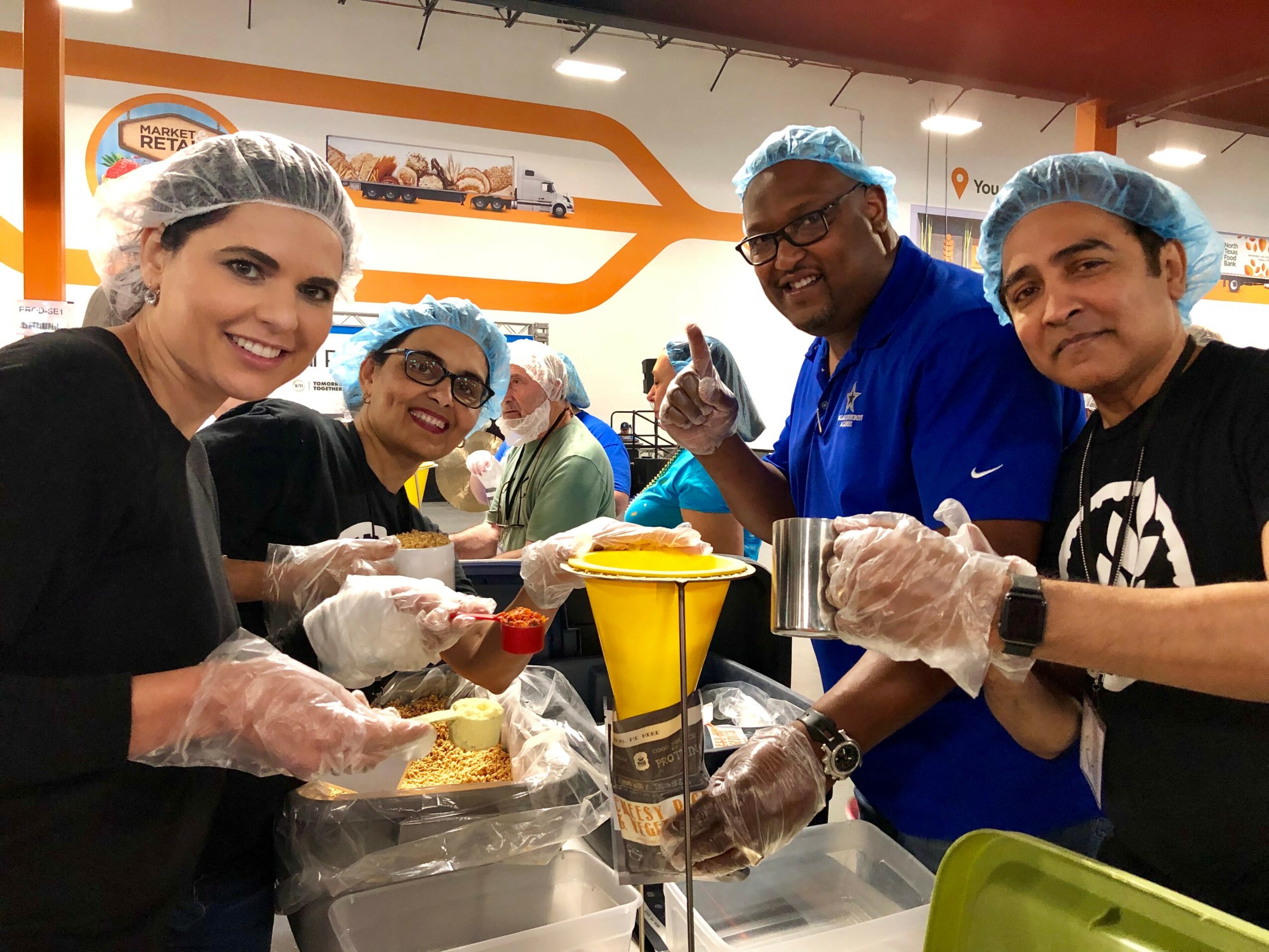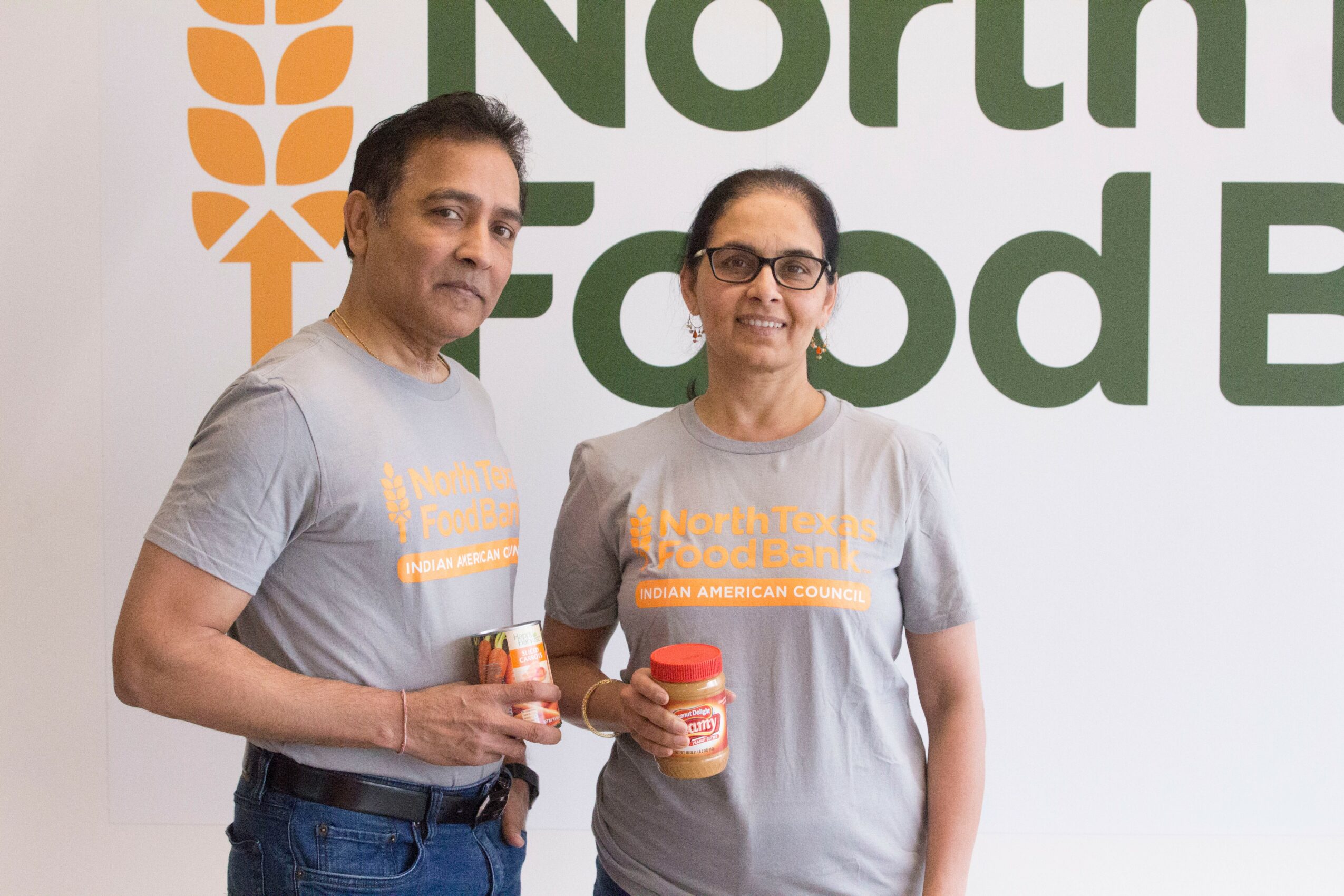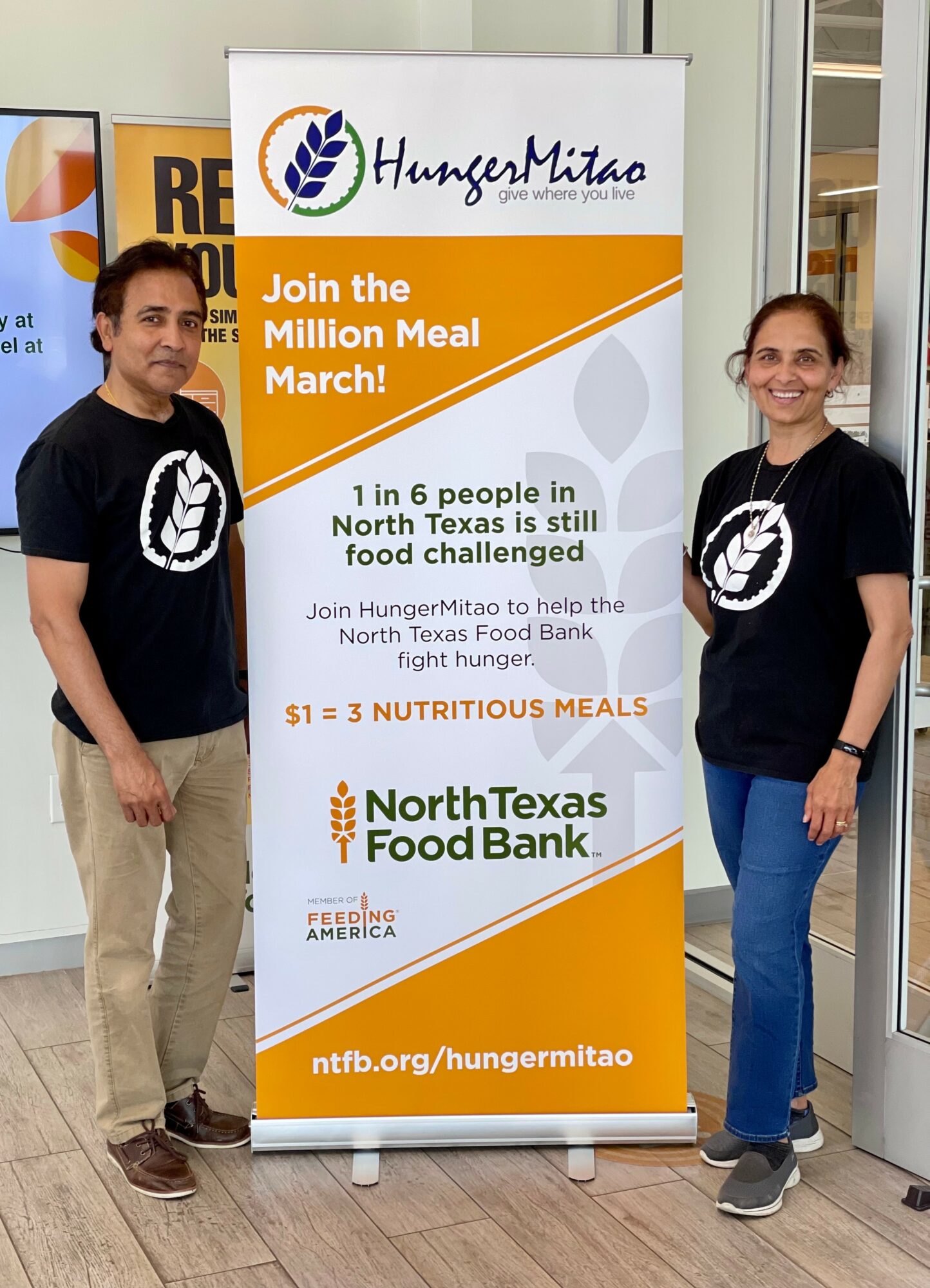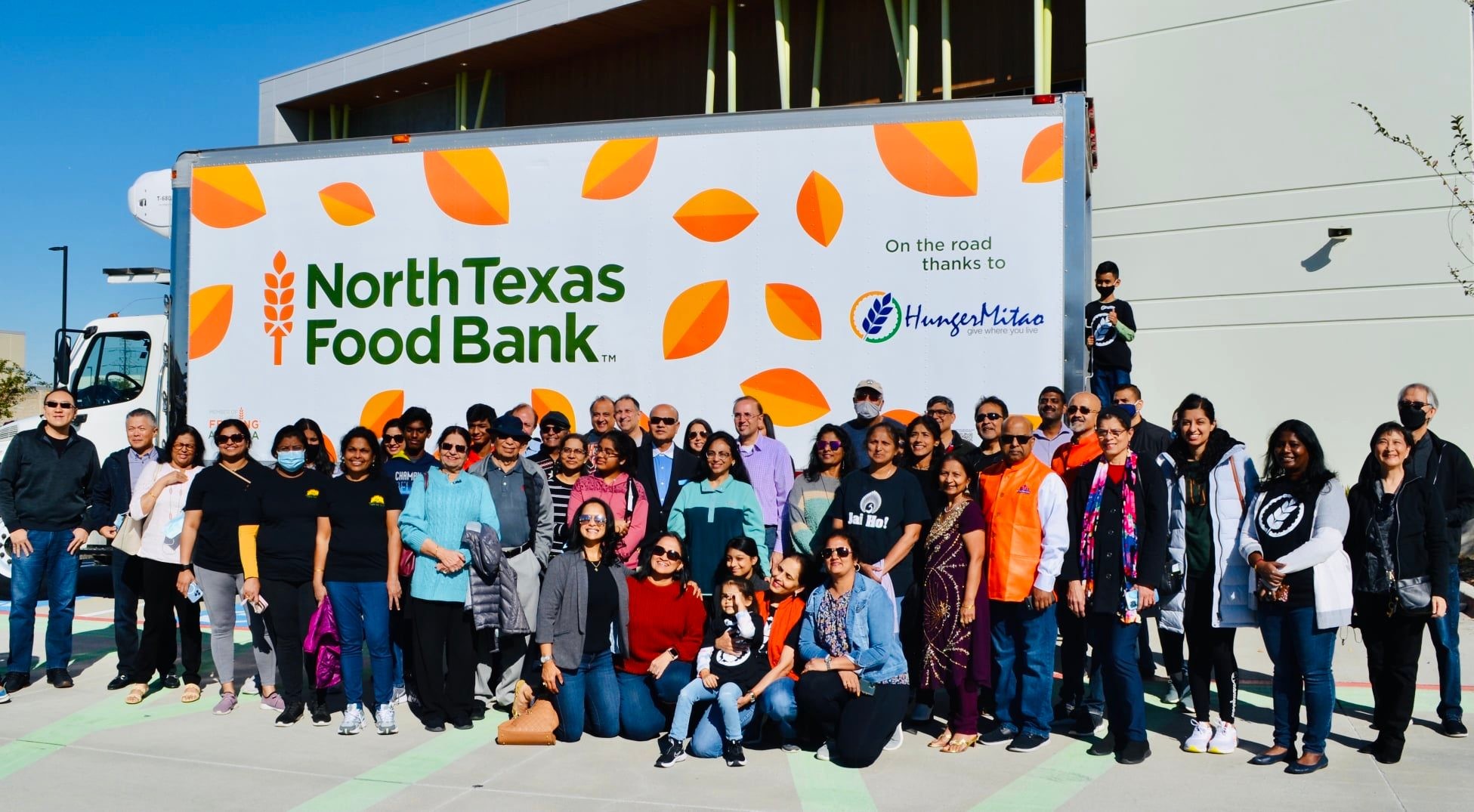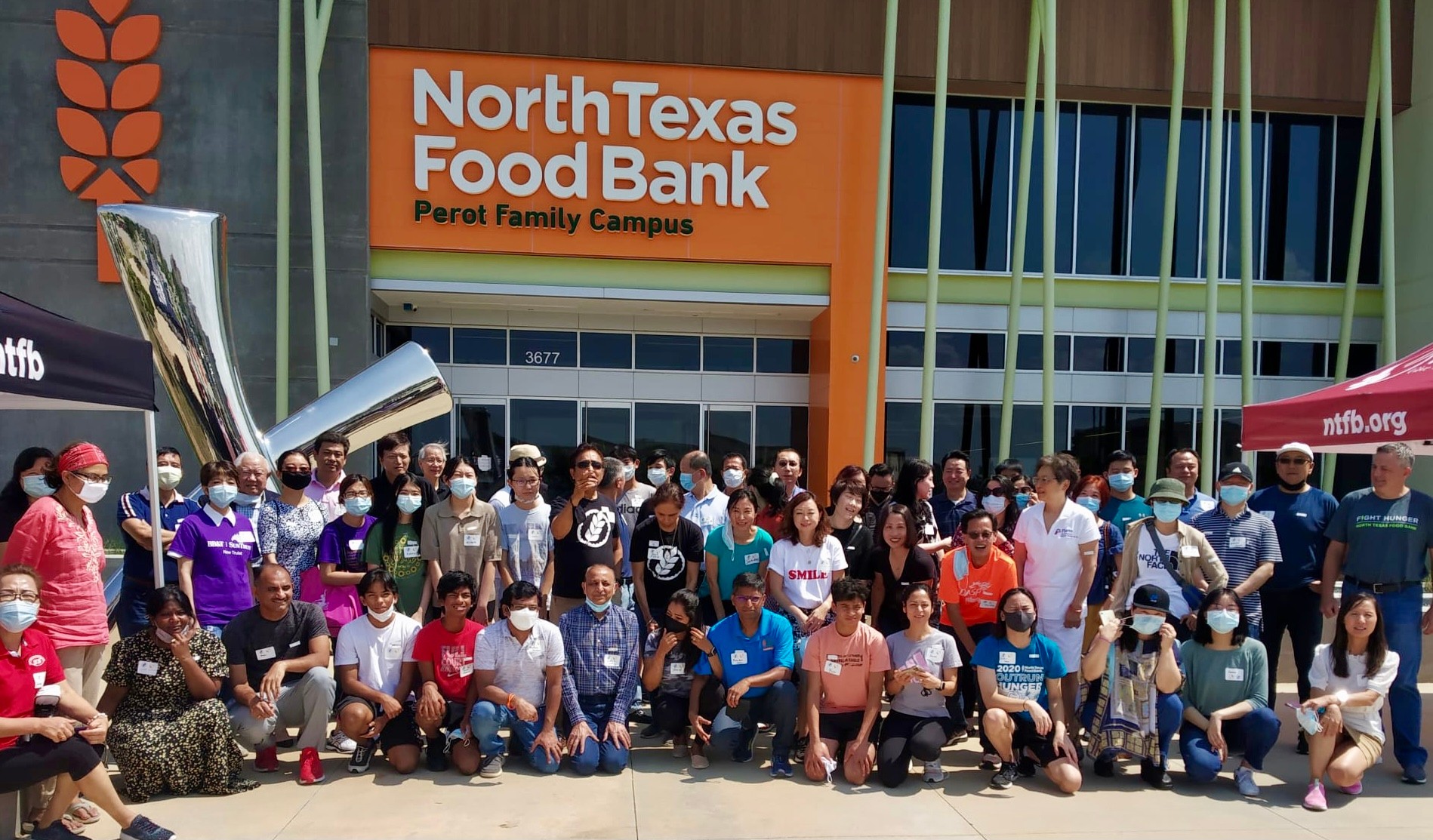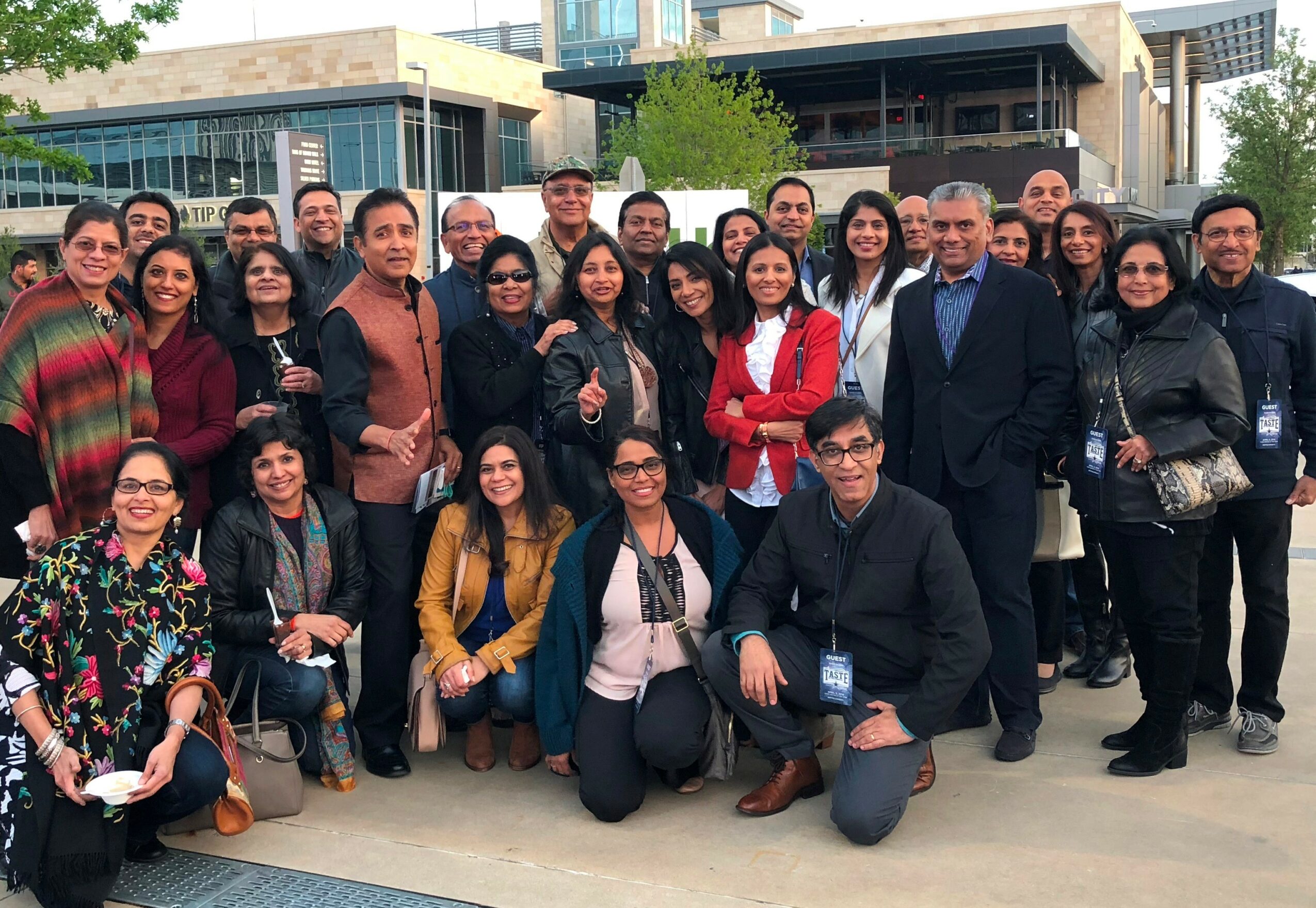 Image Credits
Raj G. Asava
Suggest a Story:
 VoyageDallas is built on recommendations from the community; it's how we uncover hidden gems, so if you or someone you know deserves recognition please let us know 
here.