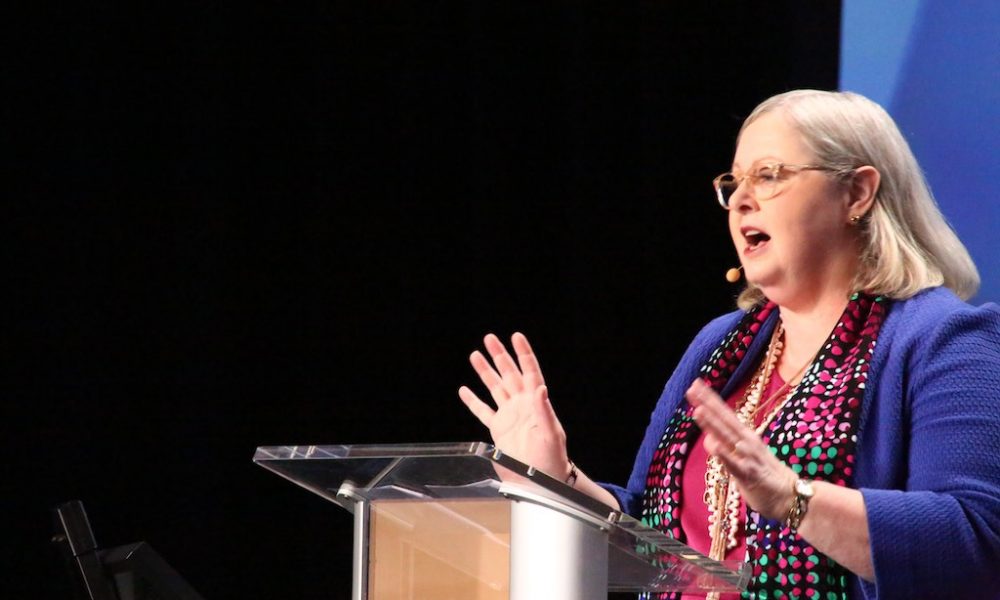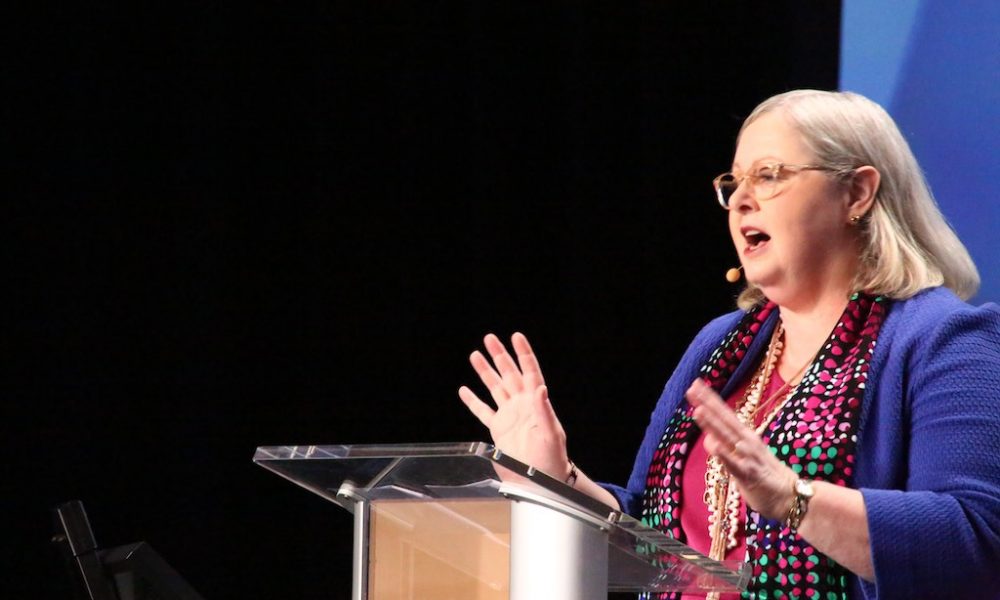 Today we'd like to introduce you to Mellanie Hills.
Thanks for sharing your story with us Mellanie. So, let's start at the beginning and we can move on from there.
Following a brush with death in emergency heart surgery and a subsequent close call with a stroke due to atrial fibrillation, I left behind my high-tech executive life to use my second chance to help others avoid heart disease and stroke.
At the time, I still had atrial fibrillation (afib), an irregular heartbeat that leads to strokes. However, once I was afib-free (due to a surgical procedure), I couldn't stand on the sidelines & watch others suffer, so I started StopAfib.org, a non-profit to help those living with afib. I have now been afib-free for 13 years.
I serve as CEO of the non-profit American Foundation for Women's Health and StopAfib.org, a global atrial fibrillation patient advocacy organization that provides information and support for those living with afib.
Today, I am an atrial fibrillation and heart disease survivor, internationally-known author and speaker, non-profit CEO, and passionate advocate for patients. My mission is to give those living with atrial fibrillation their lives back and to create a Stroke-Free World.
I am the author of the multiple award-winning book, A Woman's Guide to Saving Her Own Life: The HEART Program for Health and Longevity, and two best-sellers, Intranet Business Strategies (© Wiley) and Intranet as Groupware (© Wiley). I speak at medical conferences, afib patient events, and corporate and association events worldwide, am a regular contributor on patient perspectives to medical publications, and have been featured by hundreds of media around the globe.
What I didn't know was that I had been preparing for this mission my whole life, from having given my first speech at the age of four in front of the church congregation to leading the creation of one of the first corporate websites and intranets at JCPenney, leading the intranet at Dell Computer, being a strategist to the C-suite of the largest corporate customers of Cisco Systems, and as a business journalist.
I am now one of just a handful of non-profit CEOs worldwide to hold the prestigious Certified Speaking Professional (CSP) designation from the National Speakers Association. I am a graduate of Leadership Texas and served for four years on the Board of Directors and Executive Committee of the Leadership Texas Alumnae Association. Along the way, I have received numerous advocacy awards.
Great, so let's dig a little deeper into the story – has it been an easy path overall and if not, what were the challenges you've had to overcome?
Certainly, any health challenge is an obstacle to overcome, but I look upon my heart disease and atrial fibrillation as blessings that have allowed me to help others and to have this mission. When I started this non-profit, I had a lot to learn since my background was in the corporate world. I had spent much of my career in corporate accounting, information technology, web strategy, organizational design, business process improvement, and business strategy, which helped, but I had no non-profit experience. I started this non-profit organization during my Leadership Texas year with faith that there were enough Leadership Texas alums in the non-profit sector that I could reach out for help, which made the prospect of doing much this less scary.
Alright – so let's talk business. Tell us about StopAfib.org – what should we know?
StopAfib.org is a global atrial fibrillation patient advocacy organization that provides information and support for those living with atrial fibrillation (afib). We seek to raise awareness of afib, wipe out afib-related strokes, improve the quality of life for those living with afib, and enhance communication with healthcare providers.
We're proud to be the #1 cardiac (heart) arrhythmia site and in the top heart disease sites worldwide. Annual traffic to our sites is 2.4 million page views from 1.2 million visits. Traffic to our sites comes from more than 200 countries because our content can be translated into more than 100 languages.
Approximately 30 million people worldwide have afib, an irregular heartbeat that causes strokes, heart failure, dementia, and even Alzheimer's disease. Because the clots that cause afib-related strokes are so large, these strokes are twice as deadly as other strokes overall and three times as deadly in the first 30 days. Making sure that those who are at risk of a stroke understand and manage their risk is an important part of solving the problem. Many people do not even know that they have atrial fibrillation, especially the silent form of it. Thus, they may be time bombs walking around waiting to go off. Getting people diagnosed and treated can solve the problem and prevent a stroke.
When I started StopAfib.org in 2007, I knew that atrial fibrillation was the most common unknown condition. To raise awareness of it, I created, designated, and celebrated Atrial Fibrillation Awareness Month and then got it officially registered. We then joined with the American Heart Association, American College of Cardiology, Heart Rhythm Society, and other organizations to go to Congress to ask them to designate it officially. For more than a year, every time I was in Washington, DC, I would spend a day or two crisscrossing Capitol Hill to meet with legislators in both the Senate and House of Representatives.
On September 11, 2009, the US Senate declared, by unanimous consent, that September would be National Atrial Fibrillation Awareness Month. Subsequently, I had the privilege of following fellow afib patient Barry Manilow at the lectern in front of members of Congress to thank the Senate for doing this.
Every year, during September, we redouble our efforts to raise awareness of atrial fibrillation through media campaigns and social media. One year, in conjunction with the American Heart Association, we ran a ten-second billboard spot in Times Square to raise afib awareness, with more than a million people passing that billboard daily.
We have been active in raising awareness of afib, and I have had the privilege of doing so with daytime TV star Susan Lucci and her husband, who has afib, and as part of the AF Stat Coalition featuring NBA Hall-of-Famer Jerry West.
We convened the first National Atrial Fibrillation Health Policy Roundtable in Washington, DC, which brought together patient organizations, medical societies, government agencies, and payers to surface issues and work together to address them. I also testified before the FDA about what afib patients need.
I have been able to bring the voice of the afib patient community to think tanks, health policy discussions in Washington, DC, and Brussels, and awareness-raising coalitions and partnerships worldwide. I co-chaired the global Sign Against Stroke in Atrial Fibrillation Task Force, whose Global Atrial Fibrillation Patient Charter was endorsed by 105 organizations worldwide. We met with and held a reception for Members of the European Parliament in Brussels. As part of the work of the task force, I led the creation of patient empowerment materials that have been translated and localized for use by member organizations worldwide.
I have had the privilege of being a peer reviewer, contributor, and co-author of medical guidelines and consensus documents, something that patients are rarely asked to do. I have also participated as a member of numerous research project advisory boards and been a co-author of various medical journal publications.
Through our role as one of five member organizations of the Health eHeart Alliance, which received funding from the Patient-Centered Outcomes Research Institute (PCORI), we have participated in numerous PCORI-driven projects. The Health eHeart Alliance convened a Patient-Powered Research Summit where heart patients defined research needs and worked with researchers to define those projects, get them funded, and execute the research.
I speak at medical conferences worldwide to educate healthcare professionals about living with afib. I had the privilege of being the opening keynoter at the Atrial Fibrillation Main Event at the American Heart Association Scientific Sessions medical conference last year. I leave soon for Taiwan to give three presentations at the Asia Pacific Heart Rhythm Society medical conference, including one based on my recent article in the Journal of Cardiovascular Electrophysiology, a peer-reviewed medical journal. That article, The Transformative Power of Understanding and Trust in Atrial Fibrillation Care, is available open access (http://bit.ly/HillsJCE).
We believe strongly in collaborating with other organizations with similar missions and interests, so we have worked on public service campaigns with other organizations, and StopAfib.org and the American Heart Association collaborated to develop the MyAFibExperience.org website and forum.
We recently completed our fifth annual Get In Rhythm. Stay In Rhythm.® Atrial Fibrillation Patient Conference where we bring the world's top afib expert doctors to speak in a patient-friendly way to educate patients and their family members. This three-day conference is live-streamed and is available for free replay by afib patients and their families worldwide (https://getinrhythm.com/2018-livestream-registration/).
In the future, we will continue to educate patients and family members as well as healthcare professionals in the US and worldwide, and continue to raise awareness of atrial fibrillation and the risk of afib-related strokes globally.
One of the biggest challenges is that many people are unaware of afib and may not know that they have it, and yet getting traction to do something about it worldwide requires different solutions in every country because healthcare systems differ from country to country. As a member organization of an international coalition of approximately 100 doctors and two patient organizations called AF-SCREEN International, we will continue to advocate for screening people in healthcare systems worldwide to get people diagnosed and treated before they have a stroke.
Afib-related strokes take a huge emotional and financial toll on individuals and families, and on economies and societies worldwide. Through awareness, and getting people diagnosed and treated before they have a stroke, we can decrease the number of afib-related strokes worldwide. That decreases overall healthcare costs in a time where healthcare resources are more and more precious; even more importantly, people with afib will continue to be productive members of society and their family members will not be relegated to caretaking for stroke victims.
Is there a characteristic or quality that you feel is essential to success?
Nothing is more important to this mission than passion, patience, and persistence.
Contact Info:
Image Credit:
Debbie Lefever
Getting in touch: VoyageDallas is built on recommendations from the community; it's how we uncover hidden gems, so if you know someone who deserves recognition please let us know here.