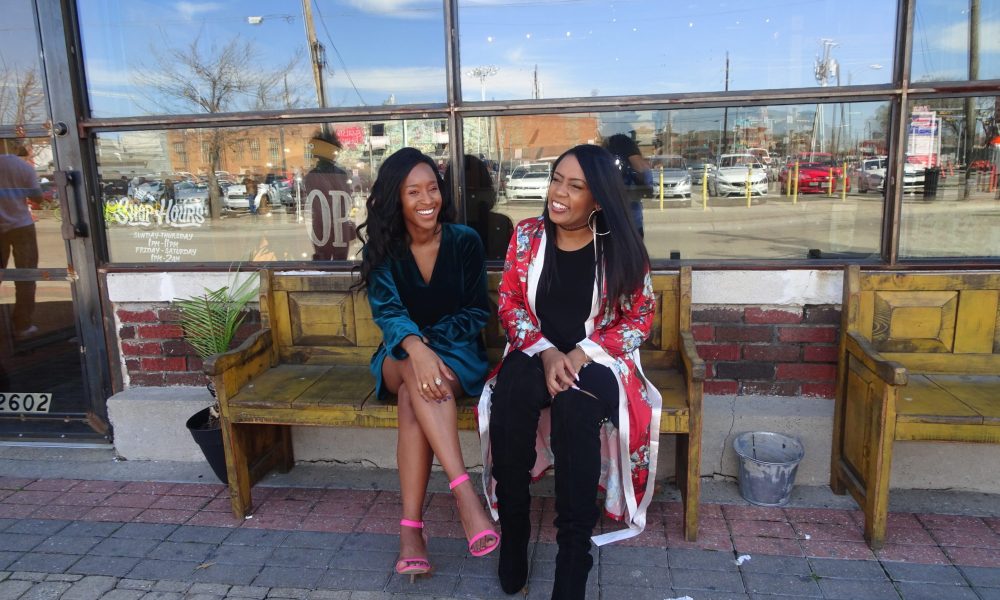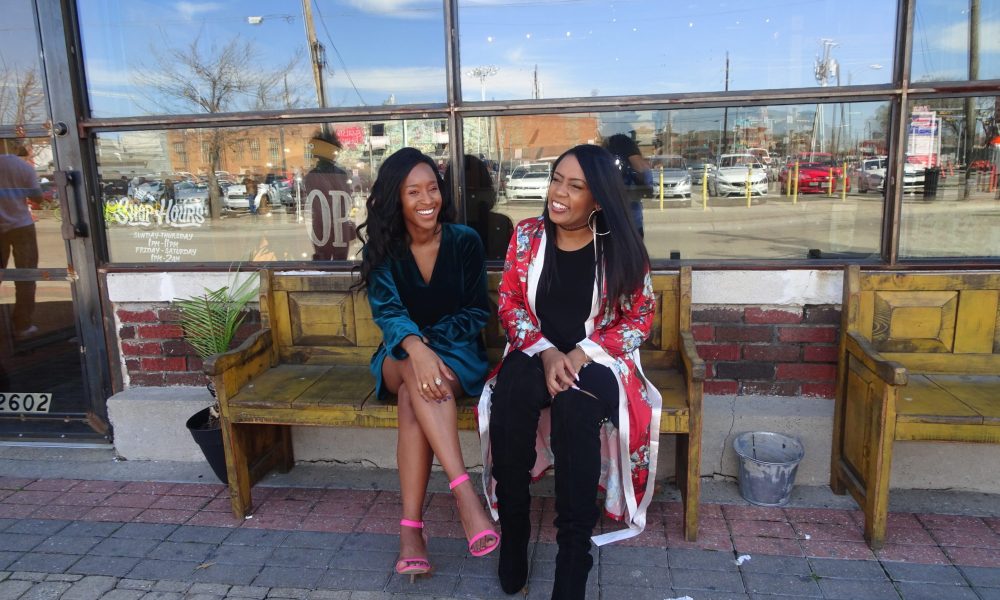 Today we'd like to introduce you to Erica Murphy and Shelby Cummings.
Erica and Shelby, please share your story with us.
All Thing Melanin launched on September 15, 2017.
We met each other at our job in May of 2015 and became fast friends. We travel together, hang out together, and if you see one of us, you're bound to see the other. Through bonding, we came to find that we have similar aspirations in life to do something with media and TV.
In July of 2017, we both attended the Essence Festival in New Orleans for the second year in a row. It's an annual festival dedicated to women of color that host numerous events, concerts, panels from industry heavy hitters, beauty expos, and so much more. As we were listening to the panels and taking in all that was occurring, we thought to ourselves how amazing it would be to host or be a part of something so amazing that women flock to every year. We've both always had aspirations to be in TV but never knew quite how to go about doing that. It was something that was always in the back of our minds, but not obtainable.
A week or so after the festival, we got together and started throwing ideas around. We both had very certain things that we wanted to do, with no hands-on experience, but we had the basic knowledge and skill set to accomplish what we wanted. Since we don't have experience in media or TV, we decided that we were going to create our own experience from scratch on our terms, in a way that made a difference.
The ironic thing is that prior to going to Essence Fest, we had both went to a women's brunch where powerful and successful women gave tips, advice, and insight on their journey and how we could get there. We felt in our hearts of hearts that we were supposed to do something together, something that would impact lives, we just didn't know what. So we acknowledged that, prayed on it, and went on about our lives. Fast forward to two months later, our ideas and vision started coming to us on what that particular thing was.
When we got together and began brainstorming, we both knew that we wanted to create a space for us to fill a niche that wasn't being addressed. One thing we both saw was a need to encourage, motivate, and inspire women to be and live their best lives. As women, we do everything for everyone, but who is there to encourage women, hype them up, and let them know they are capable of doing and being anyone they want to be? Often times, no one.
Sometimes, the media has a bad habit of only putting out negative and hateful information that can and will drain you. So we decided that if there wasn't a space or place for women be encouraged, we would create that platform for women to come to. No matter the day of the week, there is something for everyone.
All Things Melanin was launched on September 15, 2017, as a way for our voices to be heard. We encourage, motivate, and inspire women to be whomever they want to be. We talk about all things such as love, relationships, career, travel, and everything in between. We share the things we struggle with along with the good and bad.
In addition, our blog has allowed us to create a hands-on experience for ourselves. Through weekly blogs, vlogs, our monthly #GoGetter series, our podcast, and weekly encouragement, we are creating a table for ourselves and inviting people to come with us. We are able to write blogs that are relatable, post videos that encourage, and highlight entrepreneurs who are really doing big things. It has allowed us to put ourselves out there.
Through being consistent, honest, open, and transparent, it has allowed us to connect with women, and even men to let them know we are here to hype you up, even if no one else does. What you see is what you get. We don't sugar coat anything or pretend to be anyone we're not. All Things Melanin is a digital space and place for us to spread positivity, knowledge, and an open conversation about things that matter.
Overall, has it been relatively smooth? If not, what were some of the struggles along the way?
Not at all!
The main thing that we have struggled with is the process to protect our blog and our brand. These past few months, we have been in the process of setting up protection for our blog and brand so that in the future, we can expand and be confident that we are safe when it comes to copyright and trademark. In doing that, we have had to learn and teach ourselves what we should do such as setting up a business bank account, determining how to list your blog/business and partnership agreements. When we started, none of those things were on our radar. However, as we grew, we have been told repeatedly to protect ourselves and trademark our brand, which we are doing.
When it comes to a bank business account and the business side of things, it's a lot and is very overwhelming. There is a lot of paperwork and particulars that we never thought of. The first business bank account we set up was a disaster and a horrible experience due to the lack of communication and customer service that dragged on for weeks. However, we were able to address the issue and get everything straightened out in time. ( we ended up switching banks.)
In addition, we both work full-time jobs and produce original content for our blog weekly. Finding a balance and the time to ensure consistency has been a struggle, We realized if we are serious about this and we're going to go all in, we have to do what it takes and hold one another accountable to be the best we can be.
The last thing is we do everything for our brand and blog. We are the content creators, the video team, the camera crew, editors, and any other task there is, it's just us. We don't really have any help and really on rely on one another. So, a lot of things are trial and error until we determine the best way to do things for us.
To anyone who is wanting to do something or start, just do it. One thing we've learned along the way is that when you walk in your purpose and what God called you to do, He will provide. The right people have a way of coming into your life to help, relieve, and mentor you. Don't worry about what could go wrong, use the resources you have and improve the quality of what you're doing as you go. If you don' start, you can't get better, or get where you're going.
Also, surround yourself with a tribe or a person who genuinely supports and uplifts you. It's important because there will be days where you may want to give up or get down. Your tribe or person will hold you accountable and remind you why you started.
Lastly, if you're wanting to start a business. make sure you do it the right way. Google will become your best friend. Google what you're wanting to do and when you've found all that you can, consult a professional to get your business in order so no one can steal your brand or ideas that you're working on.
Alright – so let's talk business. Tell us about All Things Melanin – what should we know?
All Things Melanin is a lifestyle blog that caters to women. Our goal is to hype women up every day of the week to where they feel as if they can do and be anyone they want to. We want women to live their best lives, whatever that may look like to them.
The two biggest things we do are our #GoGetter Series and The All Things Melanin Podcast!
Our #GoGetter Series highlights entrepreneurs that are living their lives and going for it. Every month, we sit down with an entrepreneur and we discuss their journey. So often, when you see someone that has success, you don't hear about the struggle or what it takes. During these candid conversations, we delve into what it means to be an entrepreneur, the sacrifices, what it looks like for that particular interviewee, and the niche they cater to. We named it the #GoGetter series because when you're an entrepreneur or have a side hustle, it's all on you to make it work and take yourself to the next level. Also, it allows for that person to connect with and inspire someone they may not have touched and to offer another outlook. A new episode drops the last Saturday of every month. You can search "All Things Melanin TV" or #GoGetter Series on Youtube.
The All Things Melanin Podcast is fairly new and something we just recently started. The podcast is split into four segments: dating and relationships, the journey, mentor moment, and faith/prayer. In this podcast, we're really open, honest and candid. We talk about the good and bad with dating and relationships, lessons learned as we go through our journey of building a brand, answer questions from followers through our mentor moment, and end with prayer and words of encouragement. It's really just old-fashioned girl talk that we can all relate to. A new podcast episode drops every Thursday and is available on Soundcloud, Spotify, iTunes, Google Play, and Stitcher. Search 'All Things Melanin" and it'll pop up.
We almost every day of the week. There is something for everyone. We have motivational Monday where we hype you up for the start of the week, affirmation Tuesday where we post an affirmation, on Wednesdays, we have a blog that we post an email out, thoughtful Thursdays where we have an open discussion over a particular question, and on Fridays, our weekly vlog drops.
We're really passionate about our blog and proud that it's an accurate representation of us both. It's heartwarming to get comments and messages how our post, blogs, and videos touched someone, encouraged them, or impacted them. That's what it's about, even if it's just one person. We just want to be light and love in this world and that's what we aim to do. Our honesty, transparency, and relatability really set us apart. How we appear is really how we are.
Finding a mentor and building a network are often cited in studies as a major factor impacting one's success. Do you have any advice or lessons to share regarding finding a mentor or networking in general?
It's really important to put yourself out there, introduce yourself to others, and build genuine relationships. We try to go to at least one networking event a month and a networking event that is out of state at least once a year. It's scary to put yourself and your brand out there when you don't know how it will be received but it's necessary if you want to be successful. Through these events and conferences, we've connected with amazing people, learned new knowledge, and expanded our network.
A rule of thumb that we try to live by is to each introduce ourselves to two people we don't know and connect. Strike up a random conversation, you just never know who's in the room. Let it flow, don't force it because the other person will be able to tell if you're being fake.
Contact Info:

Image Credit:
Karissa Lee – @karissaleephotos, Shonell Young – @everymomentcountsphotography, Chanel Thomas – @uniquelymonet_90sbaby
Getting in touch: VoyageDallas is built on recommendations from the community; it's how we uncover hidden gems, so if you know someone who deserves recognition please let us know here.