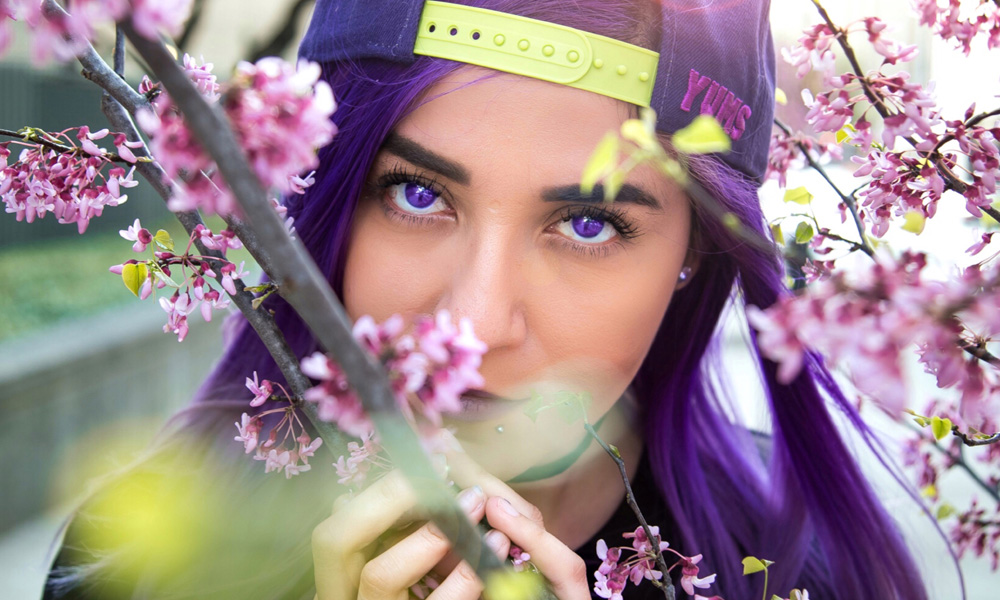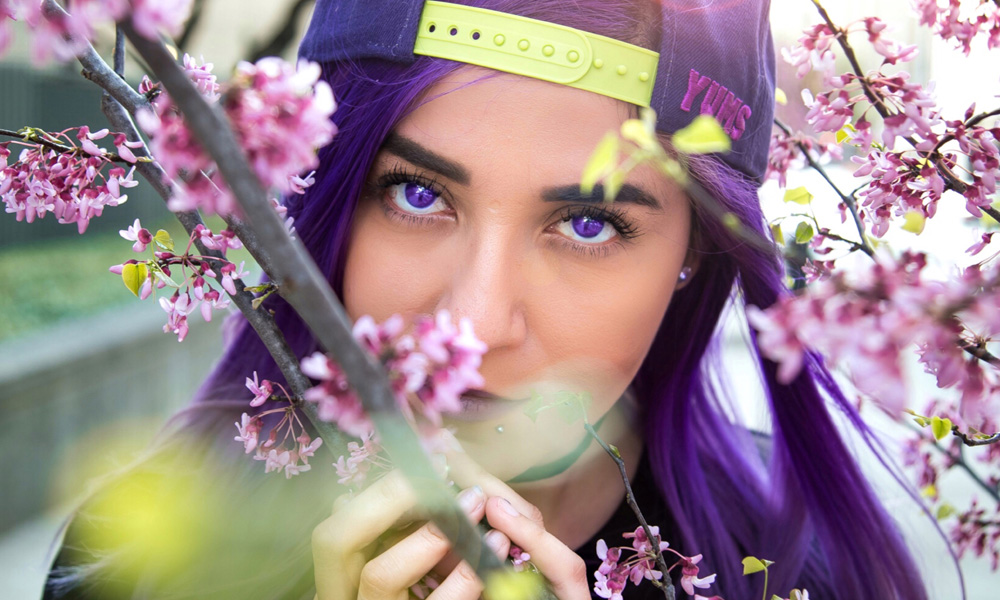 Today we'd like to introduce you to Missy Monoxide.
So, before we jump into specific questions about the business, why don't you give us some details about you and your story.
My love for design and photography started when I was a teenager. I remember spending countless hours in my room, cutting up magazines, selecting my favorite photos of my idols, so I could stick them over every square inch of my room. I was drawn to the aesthetic of the spreads; I was fascinated by typography, color, layout, photos – just everything visually enticing. I would daydream about being a photographer or being a designer for a popular, edgy magazine one day. That was the dream.
I would load up on disposable cameras and shoot my friends and our crazy adventures. From skateboarding after school to hanging out in cemeteries and haunted bandos (we were the OG Ghost Adventures, I'm telling y'all), to just riding around in my friend's Jeep, top down, being obnoxious teens, I'd shoot it all. I loved to document my life, to capture those memories in time via film forever (digital photography wasn't really a thing yet). Also, for some reason, I just always believed that I would one day be famous, and I wanted to make sure I had plenty of photos of my journey into the big time. I would dream about it and wish for it all the time.
I don't come from a wealthy or well-connected family, so I knew that once I graduated high school, I would have to fend for myself. I had to decide between staying back in my hometown at the time, or making a sacrifice and taking a leap of faith. At 17 years old, I enlisted in the United States Navy to serve my country and to be able to eventually afford the college education I longed for. Like I mentioned, my family was poor and college was considered not only a luxury, but a ticket to getting out of my situation and setting up a solid foundation for my life. I had to have it at any cost. Fast forward five and half years successful and fulfilling years into my service and I was finally free to follow my dreams. On June 10, 2010 I was honorably discharged after the end of my enlistment and two months later I was in college.
In 2013, I got my degree in Graphic Design and worked the corporate designer gig for a couple of years. I had several great jobs and I made pretty good money, but I wasn't fulfilled. I didn't create any work that I was genuinely proud of, or that really mattered and it crushed my soul. One day, I decided that I would no longer do the 9 to 5 and that I would dedicate the rest of my life to doing what I truly love – photography and design, and I would do it on my own terms. I started by doing photo shoots for my friends and family for practice and eventually developed my own style which led me to paid opportunities and some pretty dope collaborations. My Instagram became a portfolio of sorts, space where I could shine a light on my pure, unfiltered vision, but the visibility of my work was kind of limited to my page and to my followers. I thought it would always be that way, until one day, Moodygrams featured some of my work. It felt so awesome to have a page like that recognize my work, you know, it was nice to read all the positive feedback. I wanted to extend that feeling to artists here, but at the time, there wasn't really a specific group or platform that catered to artists in DFW, nothing that really celebrated the culture, the vision, the variety in our community.
That's kind of how DTX Street and later, DTX Women were born. My husband and I wanted a page dedicated to artists in DFW. Initially, we were feature pages where we would repost photos from local artists to give them a little more exposure, but the demand from our awesome and loyal supporters quickly shifted us into something more. We went from curating our online gallery to hosting Instameets and events in a way that hadn't been done in this city before. There is such an artistic, entrepreneurial spirit that cities like LA and NY posses, and we wanted to bring a little bit of that movement home, to Dallas. And now we're here.
Overall, has it been relatively smooth? If not, what were some of the struggles along the way?
Absolutely not, it's actually been a real pain. It's all part of the growth, a part of the journey, but if you allow haters, negative criticism, or disbelief in yourself to drag you down, you probably won't make it.
In my case, I am a disabled veteran who suffers from fibromyalgia (a chronic pain condition), severe anxiety, and panic disorder. Most days, I feel like absolute crap and simple daily tasks basically become a painful burden for me, but I force myself to work through the pain. Sometimes my body aches so badly that I can't even muster the energy to get out of bed and that often leads me down a dark path of self-loathing and very negatively criticizing myself. I feel like a prisoner in my body, like my efforts are in vain, and there have been many times I've wanted to give up because I felt worthless. Those feelings started seeping over into my work and I was losing motivation to create, I just wasn't feeling anything about me anymore. I hit rock bottom and it was ugly, but it was actually a blessing in disguise.
Being at my lowest made me dig deep and inspired me to be open to learning new techniques and to work on improving my strengths instead of zoning in on my weaknesses. I stopped focusing on creating for likes or because I felt obligated to, and instead channeled all my love and energy into creating for the love of it. This is what ultimately made a difference in my life, my work, and my attitude. We can be our own worst enemy, so the best advice I can give is to shut out that pestering voice inside your head and instead cater to that loving feeling in your heart.
Tell us about Missy Monoxide?
I'm a professional Graphic Designer and I specialize in branding and photography. I am known for my organic, vivid-colored portraits and of course my brand signature: purple errrrthang. As a brand, I am most proud of the reach my work has given me in regard to my followers. So many of them have shared their stories with me, really opened up to me, and I feel so fortunate that I inspire that kind of trust in them. They see something in me that even I don't see and it keeps me grounded, just wanting to be a better person than I was the day before. I don't want to let them down. I just want people with a dream to believe in themselves and be crazy enough to go after it.
So much of the media coverage is focused on the challenges facing women today, but what about the opportunities? Do you feel there are any opportunities that women are particularly well positioned for?
I know there are incredible women in positions of power or wealth, but unlike men, they're not very accessible for one reason or another, or we just don't hear about them enough. Perhaps we could take on a new initiative to give more visibility and access to successful, knowledgeable women in our communities, which is actually one of my main goals for my team, DTX Women. We solely feature the works and services of female creatives and entrepreneurs, and we strive to establish a solid, collaborative network in DFW by creating an environment of positive influence and empowerment.
Contact Info:

Image Credit:
@high_vis, @siobhanlinnane, @bileyrenthul, @lesliesea, @rennercadebaker, @jewels.clark, @aallieexo, @profashional_tay
Getting in touch: VoyageDallas is built on recommendations from the community; it's how we uncover hidden gems, so if you know someone who deserves recognition please let us know here.