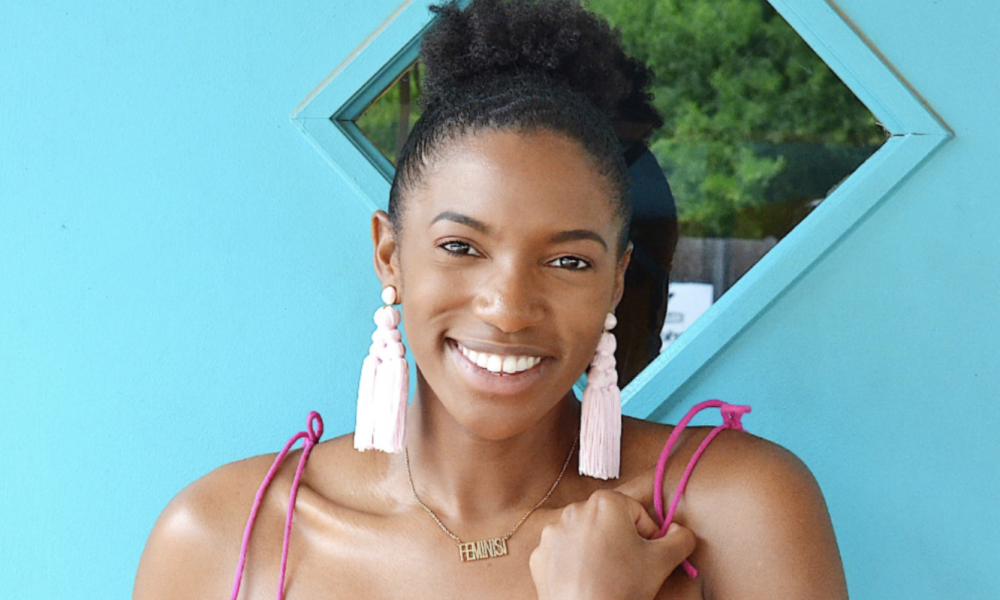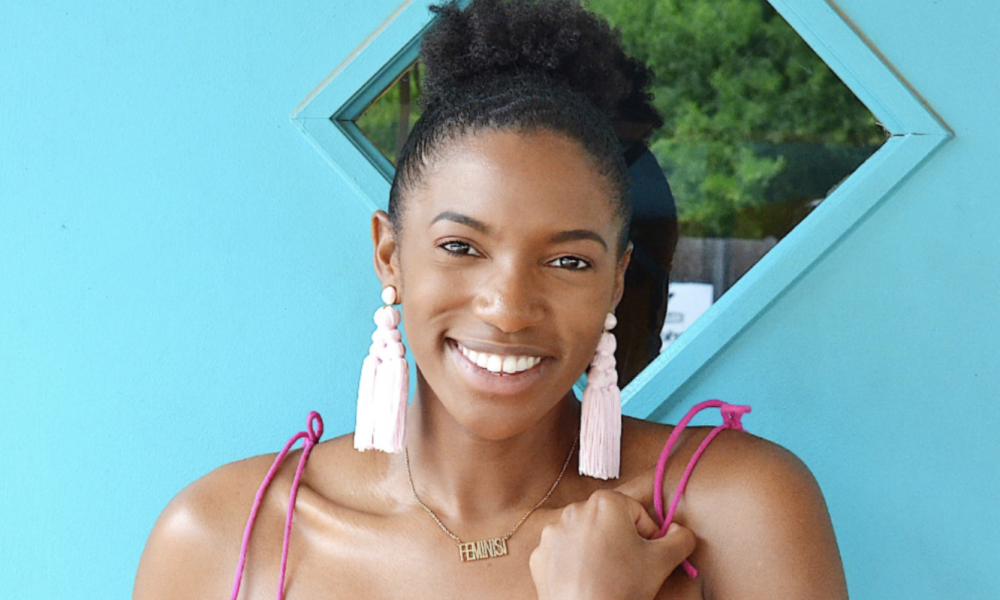 Today we'd like to introduce you to Taylor Mosley.
So, before we jump into specific questions about the business, why don't you give us some details about you and your story.
I started my life + style website, What Taylor likes, to find the joy of my life.
In May 2015, I graduated from Vassar College with a Bachelor of Arts in International Studies and Arabic language and Culture. Immediately, I moved back to the Lone Star State, Texas, and began to search for employment in the Dallas area. Initially, I had my heart set on a job that would allow me to leverage the specific skills I obtained as an International Studies major. Thus, I sought employment that dealt with the government sector, race relations, law, and policy. After trying for months to get employed in a field I was interested in, I broke down accepted a position unrelated to my passions.
This job left me feeling disconnected and disgruntled. I lost my drive… and myself, frankly. I forgot what my interests were and how I could express them. What Taylor Likes was born out of this isolated and disengaged state. Our primary aim for this site is the find multiple subjects we are passionate about and discuss them with our readers. The joy of our life is ever-changing interests so it necessary to explore them! At the moment, we love traveling, creating vegan recipes, discussing social justice issues, and writing tips and guides for navigating life.
Even though this site is entitled "What Taylor Likes," it is not all about me. I hope that our level of vulnerability and openness displayed on the site will entertain, empower, and inspire anyone who read my posts to find what they like to do in life. Hence the name "What Taylor Likes!" Additionally, this space is an entity in which creativity and collaboration with others are highly encouraged.
Overall, has it been relatively smooth? If not, what were some of the struggles along the way?
No, it has not been easy.
Honest is apart of our brand's values. Every post is straightforward. Honesty is the policy. Since we created What Taylor Likes in 2015, we had to combat our problems with body image issues, disordered eating, experience with racial profiling, and fatherlessness. We are a life + style website. Talking about real-world problems is essential.
Publicly confronting your issues is terrifying, but it genuinely helped us tremendously. Not only did we better own lives, but the lives of our readers too. For example, one topic we discuss frequently is body image. I was overweight for a long time… and because of this, I struggled with body image issues.
There was this instance when I was in the 5th grade playing on the playground. I distinctly remember hanging on the Triple Horizontal Bars… (you know the bars that are used in gymnastics)… when my shirt rode up and exposed my stomach. Even though I had a small muffin top, that was enough for one kid to point at me and say, "Wow, you're fat!"
Hearing the words "you're fat" fueled my mild food addiction.
In middle school, I found myself wanting to stop eating when I was full but couldn't. In high school, I ate large quantities of food at a time when I wasn't hungry. I was doing this because I believed people thought I was fat and ugly. I might as well live up to it, right?
What I didn't know was that I was eating food as a way to comfort myself. I found solace in food because it helped me avoid what was going on – the real emotional issues. I had low self-esteem and found personal failure in my body size.
In college, I assumed dieting was my solution to a negative body image. As a result, I thought about food and my weight regularly. Counting calories and exercising is recommended as an acceptable path towards weight loss, but I was taking it to the extreme.
The funny part was that I believed I cured my body image issues! I lost 30-40 pounds and "looked good." The reality is that people with a negative body image have a higher likelihood of developing an eating disorder. In my case, I went from slightly binge eating to being obsessed with weight loss all because I felt ashamed of my body.
I knew I had to make a change in my relationship with food. To make this change, I sat down and thought about how I could eat without bingeing or feeling guilty. I surmised that the key to a long, healthy life revolved around a vegan diet coupled with exercise.
Emotionally, eating a vegan diet helped me recalibrate my body and mindset. I have a deeper appreciation of where my food comes from, make healthier choices naturally, and feel happier about what I am putting into my body. Not only do I feel better physically and emotionally but I am starting to cultivate inner perceptual awareness towards positive thinking and mental health.
We are sharing our stories because talking about our experiences and publishing them is a release. Once we let go of fear and what holds us back we can find what we like to do in life. We can also find support and make online connections with other people going through similar situations.
For women, young and old, wanting to start a blog, we recommend that you find what you're passionate about and write about it. The good, bad and in-between. You never know how much writing and creating content can help yourself and others
Alright – so let's talk business. Tell us about What Taylor Likes – what should we know?
At What Taylor Likes we love the lifestyle, travel, and vegan written works we are publishing. However, we are most proud of our values and how we are impelling them.
Collaboration is another part of our brand's values. We (you and myself) will promote a collaborative environment for sharing high-quality information, resources, assistance, and expertise. We foster a collaborative community through our Blogger Night Out events, Wonder Woman series, and giveaways.
Blogger Night Out – We created the Blogger Night Out event as a way to meet new people and forge networks. Now is the time for new sisterhoods, business connections, and energy! This event is typically a happy hour and pre-paid meals for 20+ DFW area bloggers. A restaurant sponsors the happy hour. It's essential for us to foster a community, but also highlight and support to local restaurants in the area.
Wonder Woman – Our Wonder Woman series highlight women who are marginalized, assaulted, insulted and unequal. In light of all this oppression, women are fighting for their safety, careers health and families. I call these people "Wonder-Woman" because they are the real warriors of our society. We have interviewed CMOs, technology leaders, creatives, and entrepreneurs.
Giveaways – Every month, we take an intentional step to acknowledge what and who we are thankful for. In other words, we are merely taking the time and resources to thank those who have impacted our lives in big or small ways. Posting giveaways is a way where we can appreciate the readers for reading our content.
Do you feel like there was something about the experiences you had growing up that played an outsized role in setting you up for success later in life?
I played sports competitively for most of my childhood and collegiately. With sports comes injury. I have torn my ACL and MCL in both knees. Also, I dislocated my kneecap. Many experts say that after a student-athlete is injured, there is an emotional reaction that occurs. Feeling of sadness, isolation, irritation, apathy, and anger tend to overwhelm the athlete. I can attest that I have felt all of those emotions after my three knee injuries, and subsequently three knee surgeries.
While I wanted to wallow in my misfortune, I found a way to fight back. My near career-ending injuries taught me how not to balk when presented with setbacks, disappointments or challenges. When life gives you an ugly hand, you have to push through.
Contact Info:

Image Credit:
Annette Mosley, The Annette Affect
Getting in touch: VoyageDallas is built on recommendations from the community; it's how we uncover hidden gems, so if you know someone who deserves recognition please let us know here.