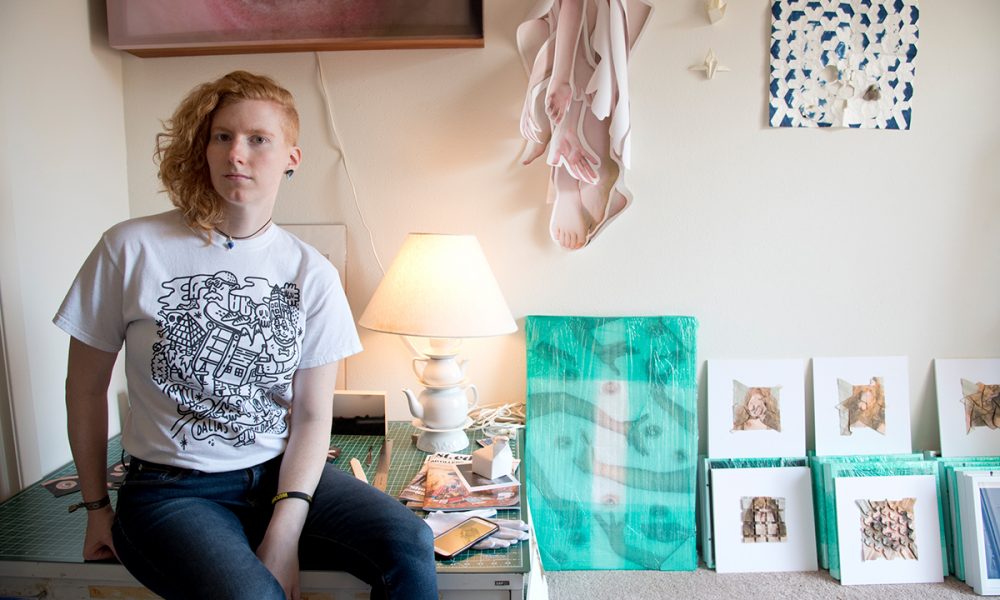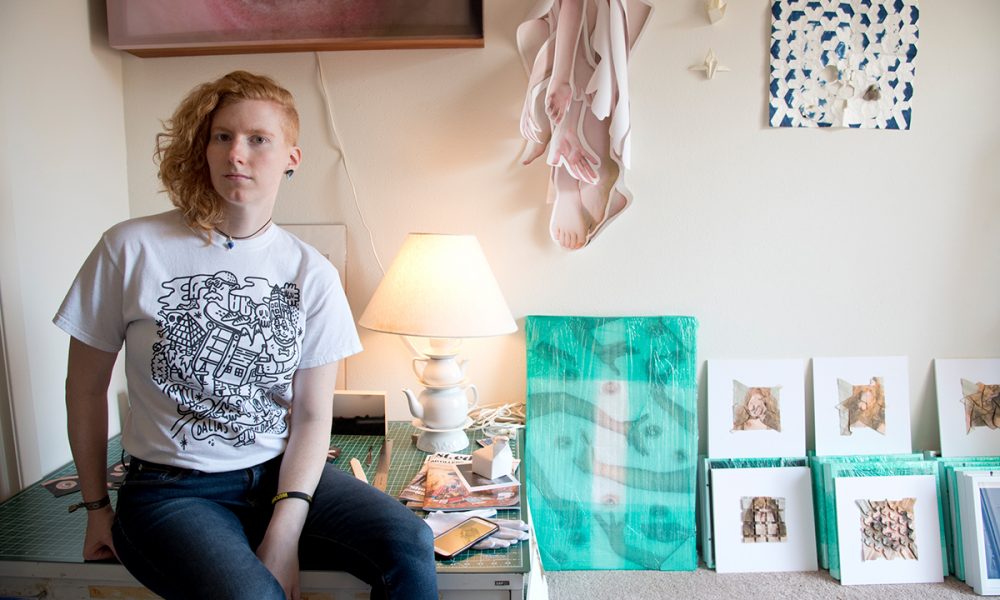 Today we'd like to introduce you to Lynné Bowman Cravens.
Lynné, please kick things off for us by telling us about yourself and your journey so far.
I was born and raised in Austin, Texas. I had an affinity for art from early on. I didn't have art classes in school until high school, so I learned everything from my mom who is a painter. When I was thirteen, she signed me up for a photography workshop at Laguna Gloria in Austin. It really opened my eyes to a new way of artmaking. Towards the end of my high school career I was diagnosed with cancer. I spent the next year in chemotherapy treatments. I graduated from high school and started college at St. Edward's University while undergoing treatment.
I continued my pursuit of photography in college. I took a Photo 1 class which was black and white film and darkroom printing. As soon as I put my first print into the developer, I watched the image appear right before my eyes. I had never experienced something so moving in all my time creating up until that point. I graduated with a BA in photocommunications in 2009. I had planned to attend graduate school soon after graduating from St. Edward's, but shortly before I graduated my father was diagnosed with pancreatic cancer. I spent the next 14 months spending time with him and my family. I ended up taking three years off between undergrad and graduate school in order to help my family after my father's passing.
I began graduate school in 2012 at the University of North Texas, where I started expanding my photographic practice from 2D prints, into 3D sculptural objects. I spent the three years of graduate school expanding the boundaries of my practice and pushing the idea of a photograph. I graduated with my MFA in photography in 2015.
Today I work as the Gallery Manager at The Art Galleries at TCU in Fort Worth. I am finishing my second and final year as a member of the artist run co-op, 500X Gallery in Dallas. My work was also featured in the June 2016 issue of the British Origami Society's international publication, and in the 4th annual Rising Stars exhibition at Turner House in Dallas. I recently had a solo exhibition of my work in Fort Worth at the Moncrief Cancer Institute.
Can you give our readers some background on your art?
I am a fine art photographer working in an interdisciplinary method. I take a wide range of approaches in my artwork as a response to my autobiographical narrative. My choice to work autobiographically stems from the idea of making art about what you know. I don't feel like I can be the authority on anyone else or the experiences they have, but I can speak to things I experience and use them to connect with my audience. While each person is unique and has a distinct set of circumstances in their lives, we do share commonalities. I think this is what draws people to my work. While for me the work is about something very specific in my life, the objects can speak to a variety of emotions. The work is poetic and expressive, revealing a glimpse into my desires through contemporary self-portraiture.
I work primarily with photography, making unique pieces from an infinitely reproducible medium. Through meticulous physical distortions and transdisciplinary techniques, I create photographic pieces that address my personal experiences, identity, and physical form. Each piece and series range from large-scale digital installations to delicate one of a kind object. I remember going to a lecture by Ann Hamilton where she talked about her relationship to fabric and installation work. She said something along the lines of "Why can't the thread be enough for you Ann?" I think about this often in my own relationship to photography. Why can't the 2D print be enough for me? Why must I always make it into an object? The nature of my work, being based in origami, lends itself to being 3D. I aim to disrupt how the viewer thinks about the photograph and how they interact with the physical object of the photograph in the 21st century.
How do you think about success, as an artist, and what do quality do you feel is most helpful?
If I have learned one thing over the past several years, it's that you are the only person who can define what success is for you. I have many role models and have met many artists that have different levels of commercial success, but they each have very successful careers based on their personal goals. Life is full of choices and finding the balance that works well for you is really important. I am still figuring out what success is for me. I make work because I enjoy the process of art making and I love solving creative problems. However, it is an important component to show my work and to have a connection with my audience through the pieces. I think it is important for an artist to figure out what roll they want their art practice to take in their life, and then take steps in that direction. Find a work/art/life balance that feels sustainable, and then be persistent and resilient when it comes to your goals.
What's the best way for someone to check out your work and provide support?
My work will be featured at the Kaunas Photo Festival in Lithuania as part of the 2018 KAUNAS PHOTO STAR competition. The festival and exhibition open on September 1, 2018. I recently did an artist interview and have work featured in Volume 6 of the Friend of the Artist publication. I talk in depth about my solo exhibition, False Mercury, and the different aspects of my work and my artistic practice. The issue will ship in mid-June. I was also invited by the Bradbury Art Museum at Arkansas State University to participate in their Fall 2018 exhibition Body (Parts), opening in late August. If you would like to keep up-to-date with future exhibitions, artist talks, and publications; follow me on social media, check out my website, or send me your email address to be added to my e-newsletter.
Contact Info:
Image Credit:
Lynné Bowman Cravens
Getting in touch: VoyageDallas is built on recommendations from the community; it's how we uncover hidden gems, so if you know someone who deserves recognition please let us know here.