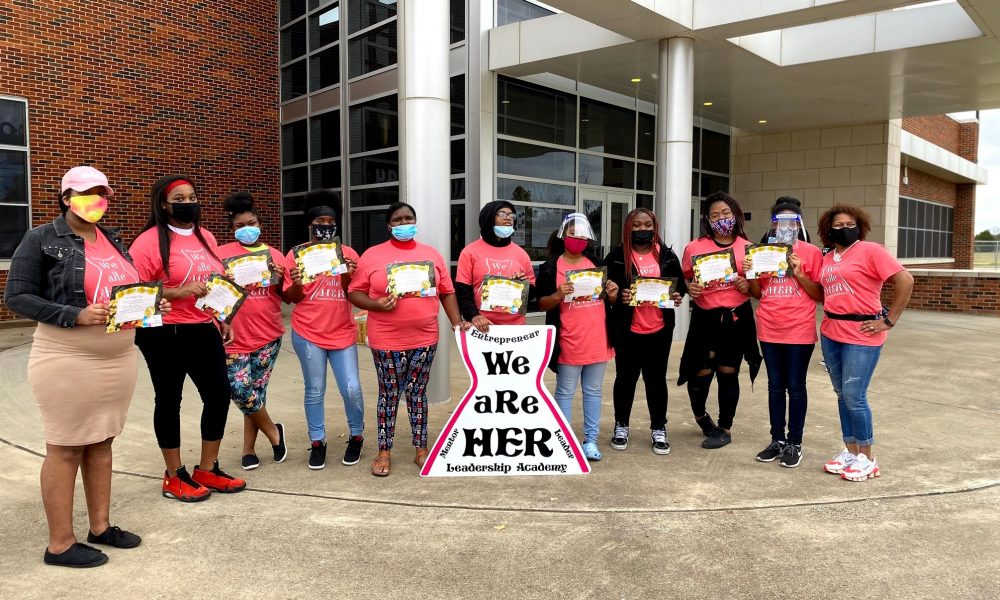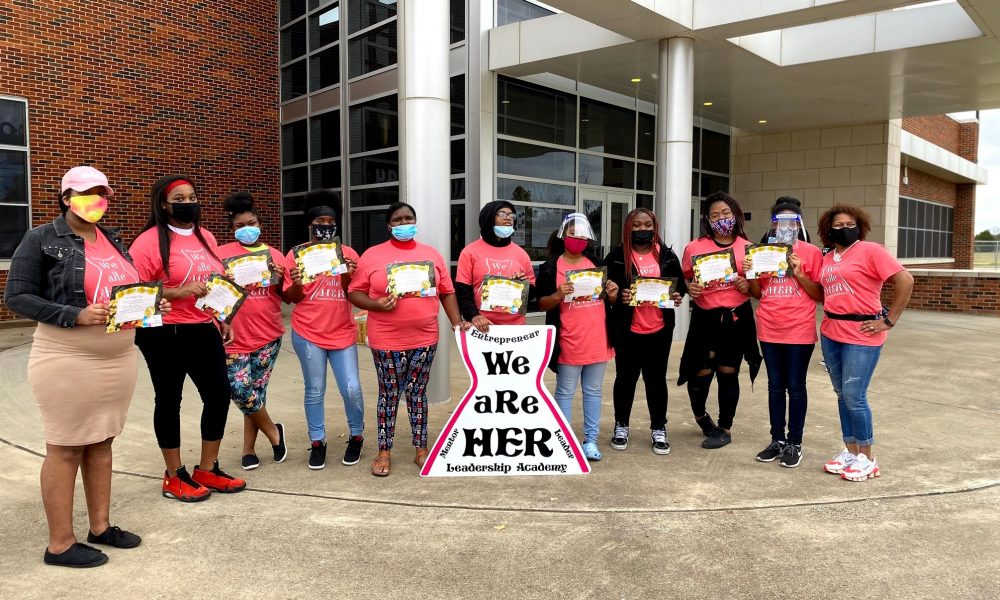 Today we'd like to introduce you to Latasha Cummings.
Hi Latasha, please kick things off for us with an introduction to yourself and your story.
Dream Big!!! has always been embedded in my head since I was a little girl by my mother, so I decided to start living out my dream of being my own boss. It didn't pan out that way at first, had to wake up real quick. After college, the medical field was my go to. Hot dinner plates in the dorm earned me a pretty decent salary and started me on way to becoming an entrepreneur, so I started my company Peaches Party Package. Being an entrepreneur has it's ups and downs as I quickly learned. Still having that inner drive to want to be my own boss, I still found a way to make it work. Of course, after four kids, that dream somehow gets booted down to the end of the list of priorities. Having children puts you in a bit of a pickle, you get nominated for all types of things, den mother, soccer mom, cheerleader coach, the list goes on and on. Little did I know those experiences would be a part of my purpose, but not yet.
In 2009 I started another business because after servicing so many weddings and events, you accumulate lot's of inventory and rather than let it just sit and mold, and seeing the need for the services in my community, we opened up Tea N Tee Party Rentals, LLC servicing the DFW area. In the event industry you get the opportunity to meet lots of wonderful people, you develop working relationships and build relational currency. Being an event planner, you plan all types of events and some of the most memorable ones are the youth celebrations, it affords you the opportunity to connect with so many talented young individuals. Now remember I said being a soccer mom, den mother and cheerleader coach would be part of my purpose. Connecting with so many young ladies throughout my life, I began to understand why I kept being a magnet for all of these kids, young ladies in particular that just gravitated to me, and would ask questions and talk freely to the point where parents would ask me what I was doing to get their daughters to talk or express themselves. Now I finally understood what my calling was, so in 2017 I birthed We aRe Her Leadership Academy and found my true Entrepreneur Dream to come true.
Would you say it's been a smooth road, and if not what are some of the biggest challenges you've faced along the way?
Obstacles!!! Oh yes there were plenty of obstacles. The first one being when I first started no one had heard of me, they didn't have any history to go on, and lots of people in the industry were reluctant to share information as to how this entrepreneurial world worked. I made mistakes over and over again, I would often times underbid on a lot of events because I was green as one would say, and that caused me to almost go belly up. Secondly people said I looked too young to know anything about cooking, and to them maybe so, but when you have a dream you run with it. Even after completing culinary school with the certification under my belt , people still felt like I was too young, so I became discouraged and wanted to quit, then I saw chef's younger than I was graduating and I began to stop letting people's opinion of me deter me from my goals, I realized it was their loss. Then you have the haters that will always be haters, that's their job! some of them tried to damage my name , my business name, and even attack my children who were willing to go to bat for me because they grew up in the business and knew exactly what was going on.
Being an entrepreneur you have to depend on people, and people sometimes can be fickle, so many people would say I'm going to pay you on Friday or on the 15th and that Friday never came or when the 15th came something always came up, and when you are just starting out you are banking on those funds to help fund an event or pay payroll, especially when you don't have a substantial cash flow, or have taken a bank loan out. So at times we were late meeting payroll, we were late paying the rent at the shop or just making ends meet, and they didn't understand that I had a household to take care of as well. Don't get me wrong not all of our clients had bad intentions, but some did and it was unfortunate that we had to change the way we did business because we suffered extreme hardship over bounced checks, fraudulent credit cards just to name a few. I was gullible in the beginning and trusted everyone and that taught me some tough lessons, that not all people have good intentions. Obstacles! so many people wanted to see me fail that they went out of their way to do so, but It didn't work.
Event planning can be stressful by itself, but sometimes when dealing with events it can bring out the worst in people, I've had my share of bridezillas, motherzillas, and believe it or not some groomzillas, one that told me that he didn't want to use our services strictly because of the color of my skin, but his wife wanted to use our services, turns out I did a couple of events for him. Challenges and Obstacles will always be a part of life but you have to learn to roll with the punches. One of the best lessons I have learned being in business is having alligator skin, meaning you have to let somethings people say roll off and keep it moving! God has sustained me as a business owner for over 29 years, and without him I never would have made it. Some business fail in less than five years, and never again to re-open, I have been blessed to become a serial entrepreneur and give him all the glory.
Appreciate you sharing that. What should we know about We aRe HER Leadership Academy?
The Leadership Academy was established in March of 2017, in response to the growing need for positive female role models, a haven for domestic survivors and a support group for mothers who have lost children. There is a growing need for support for our minority young girls and women in the underserved communities to see every day that it's possible for someone like her to thrive in school, life and business, and to believe in her own possibilities. We aRe HER encourages girls, domestic abuse survivors, and mothers who need support to love themselves first. We help build character and leadership skills that create thinkers that know how to engage in conflict resolution and peer mediation, while building confidence and self-esteem.
We aRe HER accomplishes this through its three core programs. Vision We envision a world where all our young ladies feel uplifted, supported, and encouraged to accept that they are fearfully and wonderfully made; and whomever they aspire to be. They too can be HER. We aRe HER will Develop Their Character, Equip Their Minds, Empower their Dreams and Mentor our Female Future Leaders- DEEM! Mission Our mission is to strengthen the leadership, power, and voices of women and girls from marginalized and underserved communities. Program Details We aRe HER targets at risk female youth, battered and abused domestic violence survivors and mothers who are dealing with the grief of the loss of a child. Each program is uniquely designed for each journey o Queens In Training, has a targeted effort that addresses the young ladies' mental and physical issues in a comprehensive and interactive way as well as social and emotional.
Our economic literacy introduces the young ladies to basic economic, and financial concepts, including money management, investments, and global economics. Through It All Ministries is our outreach services that help ladies who are trying to leave or have left a Domestic Violence encounter, by providing immediate shelter, food, and clothing. Collaborating with other non-profits to assist in aiding the ladies and their children. Advocating, teaching, and speaking on Domestic Violence, to educate women on the early signs and how to protect themselves. Our Feminine Hygiene Drive provides toiletries and female essentials for low income and underserved communities.
Our Angel Tree, which collects toys for ages 1-10 and phone accessories, socks, perfume, or electronic items for ages 11-17 for families in need. Pamper Me for a Day initiative provides facials, massages and manicures for ladies who have hit a rough patch and need a little tender Love and Care and an opportunity to relax. Why Me? an outreach for mothers Dealing and Coping with the loss of a child/children so many women silently deal with the grief of losing a child /children and many never seek counseling, and therefore the anger, denial, guilt, isolation and depression, slips in. We are a listening ear, a sounding board, and a place of healing. Programs focused on this group are 1. Accepting the loss- First step in acknowledging they are no longer here 2. Adapting Without – Dealing with the fact you must continue in life 3. Honoring our Angels- Finding ways to cherish our beloved ones 4. Mending- Coping with the pain of it all, and learning how to channel the emotional rollercoaster thoughts If you would like to donate, you may do so using the following PayPal.Me/WeaReHERLa or by visiting our website at www.weareherla.org
Any big plans?
Looking forward to expanding and increasing our capacity for We aRe Her Leadership Academy into chapters across DFW and globally. We now service about 147 girls throughout the city, I would love to see our organization grow to thousands of members , mentors and volunteers. Our plan for We aRe HER Leadership Academy is to have our very own building servicing our beautiful Queens In Training and our Domestic Violence Survivors.
Contact Info:
Suggest a Story:
 VoyageDallas is built on recommendations from the community; it's how we uncover hidden gems, so if you or someone you know deserves recognition please let us know 
here.