Today we'd like to introduce you to Mel Brown McGinnis.
Mel, can you briefly walk us through your story – how you started and how you got to where you are today.
"I fell in love with poetry in Mrs. Tucker's 9th grade English class," and I've been writing poetry and prose ever since. I've always known that writing is my passion, and someday I hoped I would be able to share my gift with the world on pages. When I was in high school, I had two poems published in my school's 10th grade honors English literary magazine and from that day to this one, I knew I wanted to be a writer. I was a member of the Speech and Drama Club in high school, and I was hit with the performing bug when I did my first silique in speech class and was cast for the chorus in Greece the musical. So, you wonder how I ended up becoming an attorney, right? Well, I was born in a small town in Louisiana that Time magazine once called the "poorest town in America." I came from humble beginnings but was raised with a strong sense of family, faith, purpose and the belief that your beginnings don't have to dictate where you end up in life. I always had big thoughts and big dreams and the self-belief that I could be successful at whatever I chose to do in life. Before I started high school, my family moved to a different Louisiana town with more opportunities for success, but I knew that we couldn't afford to pay for college, so I worked hard to obtain scholarships. I graduated in the top 5% of my high school class and was awarded numerous scholarships to pursue my education. I graduated from Louisiana State University with a Bachelor's degree in English Literature with a minor in Communications/Journalism. I even had the opportunity to complete an internship with the campus radio station doing the Monday morning sports show. So, of course, you can see the path I planned to take. However, as life would have it, my plan to become a best-selling author and a Sportscaster with ESPN shifted course, so enter plan B… become an attorney.
Yes, becoming an attorney was my plan B. I graduated from LSU Law School with my Juris Doctorate and was proud to become the first attorney in my family. After law school, I moved to the Dallas area, took the Texas Bar exam, and did well enough in law school that I was offered a job before I even received my bar results. Thankfully, I passed lol! I've spent the last 17 plus years working as an attorney for local governments and non-profits, and I absolutely love what I do! You may not think that government work is sexy, but I've been able to work in more areas of the law than I ever could have in private practice. The legal profession has been good to me over the years. I've been blessed to achieve great success as an attorney and I have been able to use those legal skills to further my professional career in other areas. I became a lover of students when I taught Business Law at a local college for two years. Going back to my first love, which I will gladly tell you is sports, I returned to the classroom to obtain a Certificate in Athlete Management and became a certified sports agent.
As great as my life appeared, one day, things took a scary, dark and unfamiliar turn… I saw things flash before my eyes in the form of a toxic relationship that I didn't know if I would survive. But God whispered in my ear that he wasn't done with me yet, and I had much work left to do. God spared me that night. After a tumultuous divorce, and the up-close and personal realization that tomorrow is not promised, I made a life-altering decision that I would never waste another day of my life not doing the things that made me happy, or that God placed me here to do… fast forward seven years… a new marriage to the amazing man I now call my husband… and enter plan A again… finally, write that book.
I was blessed to finally self-publish my first literary work in 2018, "Reflections of Life: A Collection of Poetry, Prose, and Images." For ease of this article, let's just call it "Reflections." This is my gift to the world where I combine inspirational poetry, prose, and images that I have taken throughout my travels to provide the reader with an inside view of my struggle with depression, and how I overcame life's many challenges to walk in my purpose and live in my truth. I'm currently working on two projects for upcoming new authors, and my next project "Conversations from the White Sofa," which will shine a light on mental health and take a more in-depth look at "Relationship R&R" and how to find, and keep, your forever love.
Has it been a smooth road?
My journey has been anything but easy. Chapter 2 of "Reflections" begins with the line "the moments that shatter you are a part of your life's story… they are not to be erased… they are moments from which you learn… and move on." I had to learn how to deal with accepting how my first marriage ended, and the part I played in that so I wouldn't make the same mistakes again. Mostly though, I had to learn to maintain my dignity in a world that demands openness, even when you don't want to be. What I've learned is that no matter how hard it gets, no situation is without hope… there is light at the end of the tunnel. If you're just starting out on your journey to being an author, or whatever you've chosen to do, you have to understand that there will be "no's" along the way, and likely a few "no responses" as well. That's ok. Don't be discouraged. Not everyone will see how great your project is right away. You have to learn from the "no's" and use that to figure out how you can do better to get to "yes." Set goals and be clear on what you're trying to accomplish, know that thing that sets you apart from everyone else, and keep pushing to achieve your goal.
Another challenge that I've had to deal with in my life has been understanding the importance of being mentally healthy. "Reflections" touches on removing the stigma related to seeking counseling for mental health. After my divorce, I was broken and simply didn't know how to put my life back together. This was an extremely difficult thing for me to admit. To the casual observer, I appeared to have it all together. I was masquerading happiness on the outside, but on the inside, I was shattered and spent more nights than I care to tell you crying over spilled milk. One of my closest sister-friends finally convinced me that there was no shame in seeing a counselor who might be able to help me. I always thought counseling was for weak-minded individuals. I was wrong. I sat on my therapist's white sofa for our bi-monthly "conversations" for a year. Best thing I've ever done for myself and my sanity. I encourage everyone, especially young women who may be struggling on their journey, to seek help if they need it and not to suffer in silence. Each chapter of "Reflections" ends with a series of questions designed to allow the reader an opportunity to reflect on how the chapter might relate to their lives or someone they know, and help them overcome challenges. Mental health matters just as much as physical health.
The final piece of advice I would give to someone starting a new journey, especially to young women, is to seek out a mentor in the industry that you're trying to pursue. Whether it's starting a business, becoming an author, or pursuing a new degree, someone who has done what you're trying to do can help you tremendously. A mentor can help you avoid pitfalls that you probably don't even know that you need to know. Seek out someone who shares your values and is like-minded. If you're at the beginning of your journey, every successful person has been there too. Learn from their experiences. They are generally willing to share tricks of the trade, and if they share your values, they will be happy to see you succeed. Your success in the industry is their success as well. And when you become successful, do the same for the person coming after you. I have been a mentor to many, and have had many mentors on my journey who have played invaluable roles in my success and have become life-long friends.
Please tell us more about your work, what you are currently focused on and most proud of.
I am an attorney by training with over 17 years' legal experience. I am the chief legal advisor to a local city, and I am certified in Municipal Law. I specialize in drafting ordinances and contracts, zoning matters, intellectual property law, government purchasing, employment law, confidentiality/non-disclosure agreements, economic development, and civil rights litigation. I am a certified sports agent and the owner of MPowered Sports & Entertainment LLC. I established MPowered to assist athletes and artists with the business side of the sports and entertainment industries. My husband and I recently established the McGinnis Legacy Foundation which we hope to be able to provide scholarships and leadership opportunities to small business owners and students who plan to attend college. I also take pride in volunteering my time and talents to serve the community. I am a member of the Board of Directors of the Jubilee Theatre, and I serve the community in various capacities as a 23-year member of Alpha Kappa Alpha Sorority, Inc. In addition, I annually support organizations that assist victims of domestic violence. I conduct a donation drive to support Safe Haven of Tarrant County, and a portion of the proceeds from the sales of "Reflections" goes to support Women Called Moses in Dallas.
I am an accomplished speechwriter and public speaker and pride myself on speaking to audiences and inspiring them to do great things! I have given numerous workshops and training sessions on various legal topics and issues that affect non-profit organizations. Recently, I've been most proud of the opportunity to speak on various topics that affect women and girls. I've been a guest panelist, guest speaker and moderator on topics that focus on women and girls such as "Knowing You Belong at the Table;" "Charting Your Career Path;" "Double Consciousness: Which Me Am I Supposed to Be;" and "Becoming Your Best Self." One of my favorite poems in "Reflections" is #AndGodCreatedWoman. It is a celebration of the strength and empowerment of women.
I have been blessed with many talents and have accomplished many things in life, but I hope that I'm known for supporting women and women's issues, and helping women and girls achieve success. I believe what sets me apart is that I not only talk about supporting women, I make sure I actually do just that. I support local female businesses, authors and artists who I admire and love to see succeed. When I had my book release party last September, I used ALL female vendors for my event. I had the pleasure of being one of the Co-Executive Producers and supporters of Dr. Sheila Samone Brown's feature film "Beneath the Scar… the Movie," which focuses on domestic violence on a college campus. I make it a point to mentor and talk to young girls, and support organizations that provide resources to young girls to be successful. I am super excited that earlier this year, my company had the opportunity to sponsor a #3GGoalsParty to encourage women to utilize their God-given gifts to set and achieve their goals in life. It was such a success, that we are planning to sponsor the Goals Party again in 2020 and make it bigger and better to help more women strive to be great!
Looking back on your childhood, what experiences do you feel played an important role in shaping the person you grew up to be?
One of the most vivid memories from my childhood is working in the cotton fields with my grandfather and my great aunt. In the small town of Lake Providence, Louisiana, the "haves and have nots" were separated by race, economics, and literally, a lake split right down the middle of the town. I explore this topic in the book in Chapter 5 "America the Beautiful." I am reminded of this time because even though I grew up in an environment that thrived on love, faith, and being rich in strength of family, the harsh reality of the economic disparity didn't escape even the 12-year-old me.
While working in those cotton fields, I would dream of all the things I wanted to do in life. In the section of the book titled "Field of Dreams," I combine a photo of a cotton field just outside of Lake Providence to introduce the poem "Of Kings and Presidents." This poem is a tribute to President Obama and how our culture realized the dream of Dr. Martin Luther King through the twice inaugurated President Obama. It's a "testament to how far we've come, but also an acknowledgment of how far we still have yet to go." We struggle with race in this country, but we have made amazing strides, despite the current temperature. My hope is that my story has inspired at least one person to follow their dreams in life despite their circumstances. I keep the memories of working in the cotton field in my memory bank so that I never forget where I came from. I'm a little girl from a small town in Louisiana who had faith in God and herself and grew up to be a success. I truly believe that my purpose is to share my story with the world so those who may not be able to see their way out of toxicity and negativity can look at me and say "if she can do it, I can do it too."
I'm thankful that God has blessed me to use "Reflections of Life" to show them how.
Pricing:
Contact Info: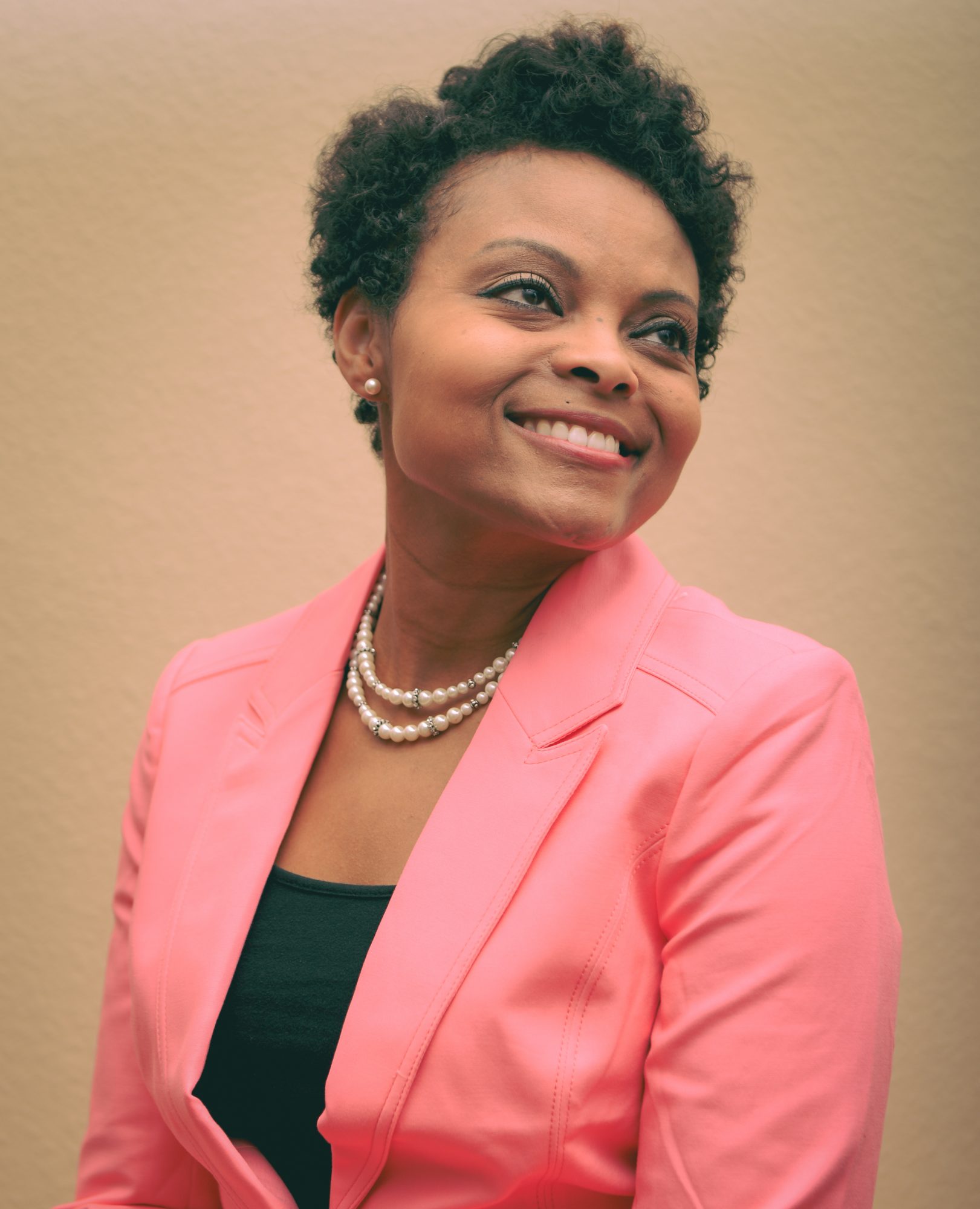 Image Credit:
Lynsey Walters
Suggest a story: VoyageDallas is built on recommendations from the community; it's how we uncover hidden gems, so if you or someone you know deserves recognition please let us know here.