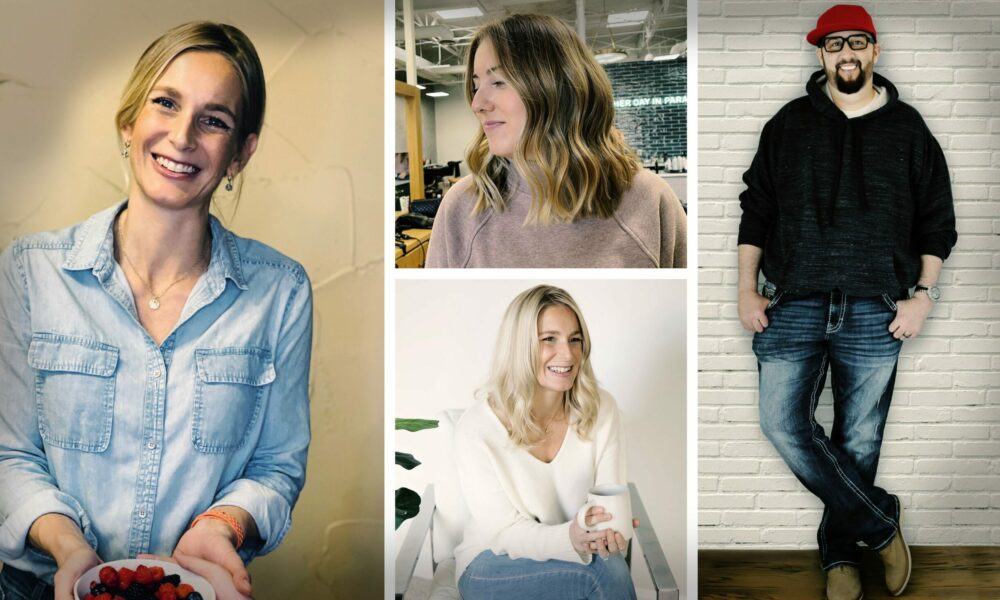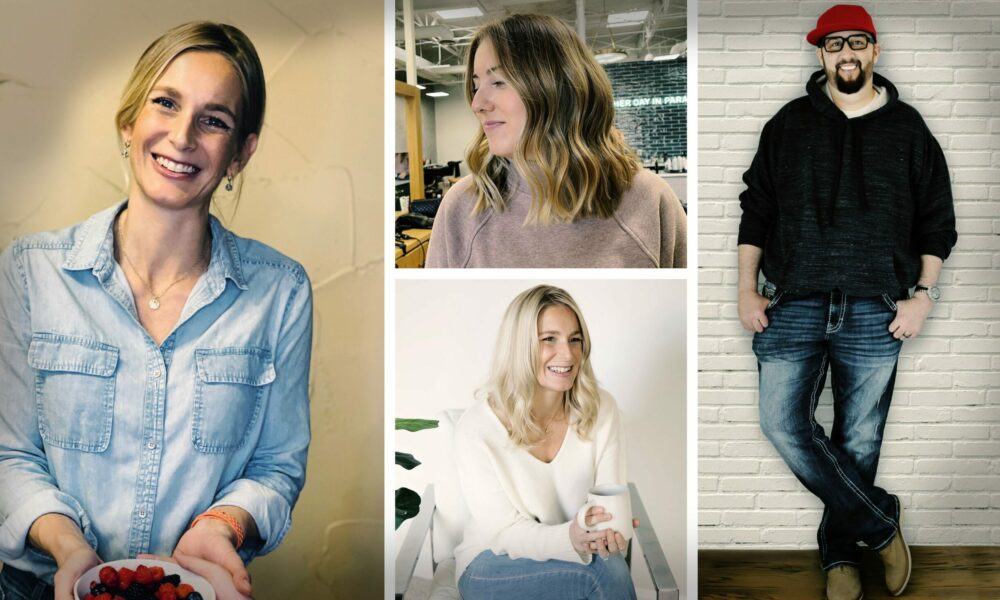 The heart of our mission at VoyageDallas is to find the amazing souls that breathe life into our city. In the recent weeks we've had the privilege to connect with some of the Dallas-Fort Worth area's finest artists, creatives, entrepreneurs and rabble rousers and we can't begin to express how impressed we are with our city's incredibly deep talent pool. Check out the rising stars of North West Dallas below.
Rick Valley

As a college student, I worked in restaurants to pay my bills and rent. One of the supervisors asked me if I ever thought of getting into the management side of restaurants, and I said no possible way. 6 months later I asked what it paid, and he told me a number that made sense, so I said yes. I worked for that group in =College Station, Huntsville, and Waco for 5 years. I then left and moved to Arlington to work for Bobby Valentine the Texas Rangers manager at the time who owned two sports bars. I stayed with Bobby for 5 years and then went on to work for Brinker International in Dallas and Houston as a general Manager. I then went to join some great colleagues at P.F. Chang's and helped grow that concept from 6 restaurants to over 200 in my 21 years there. I was a multi-unit director for the last 15 years that I spent there. I then got a few friends together and started Hillside Fine Grill in Highland Village in 2017, opening in October of 2018.  Read more>>
Kim Snyder

After several years in the corporate world, I made the choice to pause my consulting career; aligning to my true calling – helping people live healthy and happy lives. Health and wellness has always been my passion, but after my own struggles with nutrition, weight fluctuations and just not feeling like myself, I realized the importance of really taking care of myself. I found my way back to feeling better, leading a balanced and healthful life by making small changes in how I live each day. In addition to my own experience, watching several loved ones suffer with chronic illness made me acutely aware that there had to be a better way to take care of our bodies, through lifestyle and behavioral adjustments, and with a more holisitc approach.  Today, I am a National Board-Certified Health & Wellness Coach (NBC-HWC # A-3404089). I studied at Duke Integrative Medicine and Institute for Integrative Nutrition, in addition to earning a Bachelor of Liberal Arts & Sciences from the University of Illinois at Chicago (Applied Psychology.) As a life-long learner, I find myself always yearning for more information and knowledge, staying at the forefront of all things health and wellness.  Read more>>
Austin Myers

I'm Austin I was born and raised in East Texas, with divorced parents and three siblings. My dad soon moved to Alvarado after becoming remarried, I would spend weekends there, exposing me to all Dallas had to offer and I always knew I'd live in a big city. Small towns just weren't for me. As soon as our counselors started the career choice conversation, I always knew I wanted to do something creative and consistently changing, but I chose business and starting taking dual credits with a plan to minor in fashion. I soon came to realize that's not what I truly wanted to do and that I needed to peruse my actual dream of doing hair. I graduated high school a year early with all most a associates degree and decided that I was going to continue on with college. I was hating it; my classes were boring and I felt like I was just punching the clock and floating through life. Then My friend told me that Paul Mitchell was opening a new barber school in Arlington and that they would be giving out 10 fully paid scholarships to the first ones to apply and be accepted. I applied and said we'll if I get accepted what's the worst that can happen. Read more>>
Larry Roberts

November 14, 2013, I sat on my couch after a solid two-week bender crying and watching a tragic scene in one of my favorite movies over and over again when something spoke to me and said "Get help today, or tomorrow isn't going to happen". I had already been in the hospital earlier that year for alcohol poisoning and this time I was even beyond my initial "rock bottom moment". In this moment of clarity, I reached out to my best friend and told him I needed help, or I was going to die.  I woke up several days later in the hospital in McKinney after being admitted to the Enterhealth Ranch in Van Alstyne in very unstable condition. They were unable to stabilize my vitals, and after several failed efforts, an ambulance was called.  After being rehydrated and somewhat stabilized over the course of three days, I was sent back to Enterhealth where I continued my recovery in their detox wing for roughly a week. I spent the following 6 weeks getting sober while going through their program and here I am 8 years later a sober, successful podcaster, content creator, and entrepreneur. Read more>>
Collette Bice

During the beginning of the pandemic, I found myself with extra time and picked up candle making as a hobby after one of my friends started making candles. I loved being able to know exactly went into my candles and aimed for more natural and higher quality ingredients in my candles.  I ended up launching my candle line a few months later after getting good feedback from family and friends. While it was slow in the beginning, within a year I was able to leave my academic research job and focus on my business full time!. Read more>>
Joy Kauf

Miracles of Joy was founded by Joy Kauf 16 years ago in a small 1000 square foot storefront. After one year, it was relocated to a 2000 square foot storefront and is now at its final location in a 3600 square foot storefront that offers a wide range of merchandise as well as classes on a vast variety of Metaphysical topics. Miracles Of Joy also hosts numerous international guests annually that are experts in their field. You should experience one of their monthly Psychic Fairs where we showcase some of the most talented readers and healers in the metroplex. The wonderful staff is always willing to answer any questions or guide you to the proper expert.  Joy Kauf is the founder of the Miracles of Joy Spiritual Center, a Mecca for healings, readings, and esoteric studies in the Dallas area. Joy is a Master Teacher/owner of GALACTIC HEALING®. She brings great passion to her work, a channel of Native American, Ascended Masters, Ancient Egyptian energies, and is a willing vessel for all frequencies who want to merge and bring wisdom. Read more>>
Teresa Novak and Christina Hedding
We are sisters and co-owners/directors of Footlights Dance Studio. We were both instructors at the studio and felt called to someday purchase and own the studio. Neither of us had discussed it with the other until one day, Christina approached Teresa and said, "I need to talk to you about something," and Teresa replied, "Is it about buying the studio?" We were both surprised and even more convicted that this was what we were supposed to do… but we still sat on it for another year… or two!  We were both working in the corporate world, Teresa for CBS Television and Christina for Talent Dynamics, while teaching at the studio. It seemed like every podcast or teaching in our church was pushing us to make this move, to use our talents to build and further His kingdom.  Well, that was scary…so we sat on it some more. Read more>>
Maria Aceves

I grew up in the DFW area and graduated from Southern Methodist University with a B.A. in International Studies and double minors in Political Science and History. I also graduated from SMU Dedman School of Law and passed the Texas bar in 2013. While in law school and after graduation, I clerked for a civil district court judge in Dallas County. It was during that time that I discerned by passion for public service. During the next couple of years I worked at a prominent defense firm and then at an excellent boutique catastrophic injury firm. Four years ago, I started my own firm as a trial lawyer representing plaintiffs in personal injury cases. Although I love being a trial lawyer, the opportunity arose for me to run for public office. Therefore, after consulting with my family and friends, as well as mentors in the legal community, I have decided to run for the 192nd Judicial District Court in Dallas County in 2022. Read more>>
Karen Gray

I believe that everything happens for a reason and that I have been preparing for a career in coaching since the day I was born. My official journey began in 2008 as a speech and confidence coach in the rodeo queen pageant industry. What started as a necessity to help my daughter when her coach was tragically killed in an auto accident, evolved into a part time way to financially support her pageant competition dreams. I quickly realized that I had a driving passion to serve others, see the succeed and empower them to step into their greatness. Today, that unexpected hobby/side hustle has completely blossomed into what I believe to be my life's calling and purpose. I have the blessed opportunity to support other to be the best version of themselves and I wake up every day ready excited to make a difference! Along the way – in between the tragedy and triumph, I spent 29 years in the Financial Services industry to support my family. Thirteen of those years I was an Independent Financial Advisor which taught me so much about being and serving those who are self employed or needing Business and Entrepreneurial Coaching. Read more>>
Angela Aka Angie Christine

I grew up in, Brooklyn, New York. Prospect Place, between, Classon and Grand Ave. It was definitely the spot to live. I've always been infatuated with writing and acting, and it all started at the age of 5. That was when I did my first commercial for a record store that was big back in the 70's called, Disco Mat. In high-school, I was in the dramatic arts program for 4 years, and also, the first female that was on the football team, but they wouldn't let me play. I went on to college after high-school, where I received my degree in, business administration specializing In, customer service. I later went on to become and officer with the, New York city Police Department, but my heart was always still with acting and writing. My first book, The Fireman was born in 2009, and the rest was history. I then later created 3 more novel's. In 2015, I headed to the west coast, and started working for, Fuzionz Magazine and TV, in which I would do interview's on the red carpet for the, Soul Train awards, the B.E.T awards, and the Stellar awards. I decided to. Read more>>
Olivia Huynh

My family and I love to try fun and new flavors, concepts, etc. We went on a trip to New York City and found so many great places, except for cookies. Every place had the really boring traditional flavors. My mom and I experiment with lots of different flavors and foods so I asked my mom why no place had flavors like ours. I told her I wanted to start a cookie business so everyone can try my cookies. She told me everyone wouldn't be able to since we would only be able to bake cookies and sell it here locally. So I thought and thought and saw ads for subscription boxes. I had an idea! Let's make a cookie mix so people could make it at home and it would be yummy and fresh. We could even measure it out for them so anyone could do it! I told my mom I would put all my money towards it. I had money saved from doing my YouTube channel, DIYwithOllie. I also model and act so I had some saved from commercials and ads as well!. Read more>>
Nicole Pacheco

I've always loved baking and started making cake pops as a hobby while holding a successful real estate career. In 2014 when I was on maternity leave with my daughter I decided to retire from real estate and become a stay-at-home mom. It's at that time that my hobby turned into a successful business and Big Top Cake Pops was born! Since then, I've gone on to win Most Loved and Best of Denton County as well as be featured on Texas Today on NBC5!  Read more>>
Ashley Villers

For as long as I can remember I've been interested in art. My grandfather, who was a watercolorist, instilled a love of painting. My parents were always very supportive of my hobby and enrolled me in a lot of local art classes. It's always something I wanted to do and get better at. I knew from a very young age that I wanted to create, but I wasn't always clear on a career path.  I received my Bachelors of Arts from Kent State University in Kent, Ohio with a degree in Arts Education with a focus in Studio Art and Art History. I have spent countless hours learning and teaching art in and outside of the classroom. In the spring of 2015 Scholastic Arts & Writing awarded me the Outstanding Teacher Award. My students have exhibited and been awarded for their work locally and nationally.  I love art and sharing my passion. For over a decade I've enjoyed helping artists improve their technical skills, but most importantly, I love helping people find their creativity and artistic voice. Read more>
Jennifer Rentfrow
I wear 2 hats. I have my professional career, & my philanthropy/volunteer work.
My professional career is real estate-related. I worked as a mortgage lender for 8 years, and was then recruited into the title industry in 2007.  In total, I have now been in the Fort Worth real estate industry for 22 years. Read More>>
Aleksei Quintero

Growing up, I always thought in pictures….If that makes sense. Haha. Whenever I thought of pain, I thought of a woman in tears. Whenever I thought of Joy, I thought of childhood. Whenever I thought of loneliness, I pictured myself in a room with concrete walls and nowhere to get out…..Just me sitting in a chair dormant…..Stuck. It's this way of thinking that has influenced my photography and the hands that guided my camera to take the pictures I have today. Heck sometimes it's the other way around; I'll see an image and immediately I'll think about how it relates to my life. Words and images in association with each other to relay how I feel which has driven my photography to where it is today. I'm still a beginning photographer that hasn't achieved much financial success other than the pictures I post on Instagram. The goal, however, is to get to a place where I have a steady income coming from the lens of my camera. Read more>>
Rossy Sanchez

I'm an industrial engineer by profession. I was born in Venezuela, and had the chance to work for a Swiss cement company and then an Irish transnational company which fabricated cardboard boxes and both with high quality standards. These experiences have served me as experience to work for my own company, acquiring over 20 years of experience in quality control as well as material selection. My brand Anabella has already 3 years in the market since I launched my last collection along with my husband Melvin, and all of my designs are fabricated with a family owned facility with over 40 years of trajectory. The factory is dedicated to elaborate shoes by hand with high attention to detail and care. The brand Anabella was born with the purpose of empowering women, making them feel authentic and isn't afraid of colors and takes care of her style whenever she dresses up. Read more>>