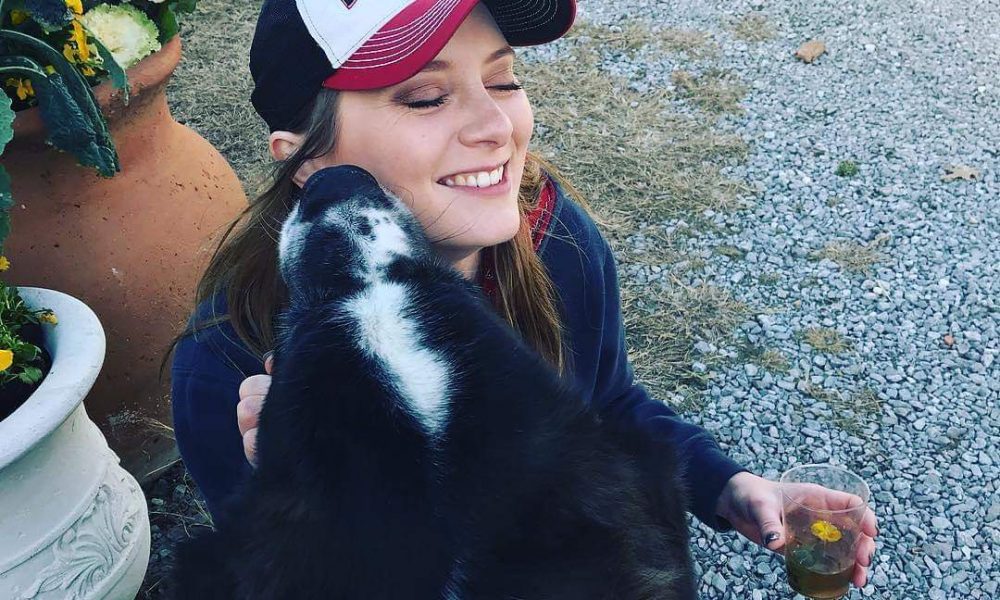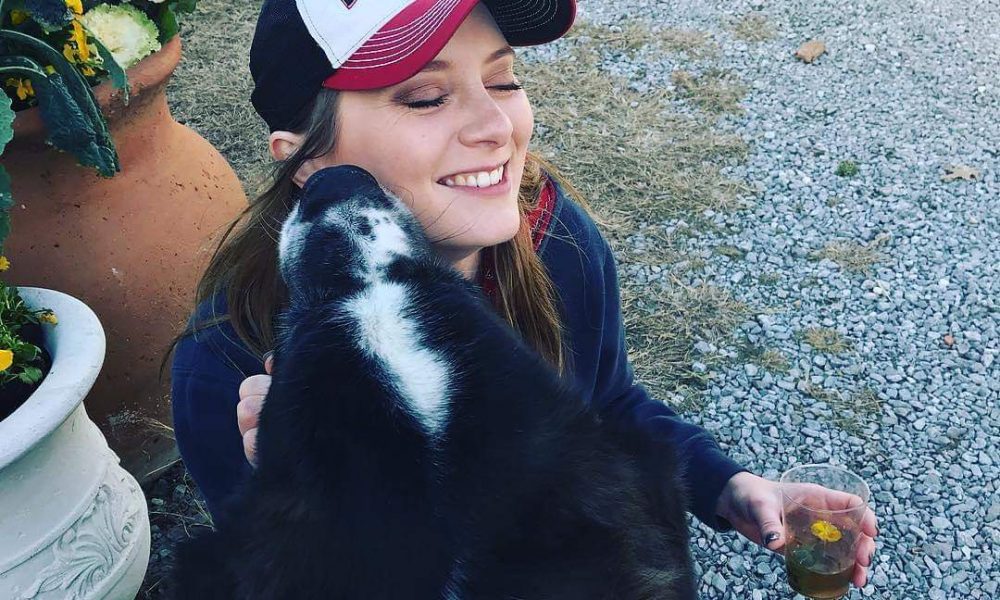 Today we'd like to introduce you to Bailey McWhorter.
Bailey, please share your story with us. How did you get to where you are today?
I grew up in Houston, Texas. My father is Texan, and my mother is Cajun. I grew up learning to cook on a stool in the kitchen with my mom. I think my love for food pushed me to go into the restaurant industry. I started out at 15 years old, hosting and bussing tables in a few restaurants. I moved on to serving, then bartending, and later was a bar manager. The restaurant and bar industry is not easy. The late nights, early mornings, and constant dealing with the public take a huge toll on your mental and physical state. At 22, I had just about had enough, and I came to the realization that "This isn't what I want to do."
I left the restaurant business for just over a year. I began working in the oil and gas industry for one of my regulars from a bar I had worked at. He taught me so much, and always pushed me to be better and chase my goals and dreams. I went to school, majoring in Environmental Health and Safety so that I could work in the plants or in restaurants if I ever decided to go back.
Fast forward a year and I met, my now husband, Lance. He was a chef and had opened up a restaurant in deep east Texas, in the small town of Jefferson. I left my 'boujie' (I hate that word) oil and gas job to move in with him and return to my restaurant roots. I was his bartender and front of house manager. After about six months of dealing with the general public and our terrible business partner, I decided I was tired of "people-ing", and I went back to my state of "This isn't what I want to do" and I ended my employment. Not being sure what I wanted to do, Lance pushed me to figure out what I liked to do. I liked cooking. My entire life and our relationship revolved around a love of food, cooking it and eating it. So, that's what I decided to do, I was going to cook. It seemed like a good fit for me, I could cook with a crew and not have to talk to hundreds of strangers.
In Jefferson, there weren't many places to work (population 2,100 if that gives you an idea of how small the town is). There was one restaurant I had my sights on, Joseph's Riverport Barbecue. I had worked in a few barbecue restaurants before, and I grew up in a very Texas family and we 'cued a lot and I knew meat. After helping Stephen Joseph out with catering, one day, I walked into Riverport and told him what was up. "Hey I just quit, I'm tired of bartending and talking to people. I want to cook, and I want to cook barbecue. Do you have space for me?" And that's how easy it was. Stephen Joseph, the legend, had room for little old me, a girl, in his barbecue kitchen. He taught me everything I wanted to know about barbecuing professionally.
A few months down the road, Lance's restaurant closed. Our business partner wanted out. We were forced to move from Jefferson to Dallas, where Lance had been offered an Executive Sous Chef position. We have now been in Dallas for about a year and a half.
Lance and I have bounced around a few restaurants since moving here. We both constantly try to learn and improve our skills and relationships. We work hard to bring forth the knowledge of responsible farming and using responsible farmers to other people. We have made some great relationships with farmers Karyn and Calvin Medders from Chubby Dog Farm, Ben and Grace Shaw from Texas Craft Wagyu, and Jeff Bednar from Profound Microfarms, as well as many, many others. It is important to us that we know the land our resources come from, as well as those who put in the hard work to provide and maintain the land and resources. Our goal in opening our two restaurants (ETX Provisions and Iron+Ember BBQ) is to bring more of the slow-food movement ideals east to Tyler, TX. We want everyone to be more responsible consumers and cooks, and to learn how to appreciate the time and care that farmers put into their crops and animals.
Has it been a smooth road?
Being a woman is hard. Being a woman in the kitchen is hard. Used to, the kitchen was a man's world. You have to be tough as nails and have thick skin. You have to find ways around obstacles, like lifting heavy things when the guys can't, or won't, help you. I have dealt with sexual harassment, sexism, and racism in the kitchen. I was laughed at for being "the pretty white girl who wanted to cook" at one job. I was treated like I was stupid. Instead of teaching me how to do things or explaining when I asked questions, I was ignored and the guys would just take over whatever I was doing. It was discouraging, but I knew I was better than that, so I simply paid attention and did tons and tons of research on my own. I would go home and ask my chef husband questions and he would help me or show me, and if he didn't have an answer, we would research together.
My simple advice; be the best, and do the best. There is ALWAYS something to learn, even if the guys won't help you, do it yourself. Don't let anyone get the best of you. Don't let anyone discourage you or get under your skin. Don't ever allow anyone to make you feel less than. And when it comes to sexual harassment, tell them you know how to hide a body (they'll leave ya alone after that!).
So, as you know, we're impressed with ETX Provisions and Iron+Ember BBQ – tell our readers more, for example, what you're most proud of and what sets you apart from others.
Women barbecuing is not common at all. I think part of me chose barbecue because of that. I can be different in a world of lady chefs while being exactly myself and doing something I know and love. Anyone who knows me knows how much I love meat that is cooked low and slow.
With the love of meat, comes using animals responsibly and being environmentally aware. I remember growing up hunting, and my father made us kids very aware that you need to respect that animal and use all of it. Waste is not an option. Lance and I strive to get to know local farmers and ranchers, we get to know our animals and their circle of life. It's important to us, and we hope to bring the same awareness to others.
I'm proud of how far I have come, and I'm proud of how far WE have come. Lance went from being an executive chef, down to a chef de partie, just to simply gain knowledge. I have gone from being in front of the house to be a nitty-gritty kitchen pirate and queen of the pit. And now, we are about to open our own two restaurants. Perseverance is everything in this industry. Hard work will take you far if you believe it and stick with it. We are totally excited to watch Lance's ETX Provisions and my Iron+Ember BBQ blossom. We want to help spread the knowledge of true farm to table, sustainability, and whole animal usage with the public.
Are there any apps, books, podcasts or other resources that you've benefited from using?
Honestly, I think I have read every "Chicken Soup for the Soul" (Jack Canfield) book known to man. I grew up reading those books, and they truly inspire greatness, humility, perseverance, and respect for others. I strive to be the best person I can be, every single day.
Another great book, "The Subtle Art of Not Giving a Fck" (Mark Manson) was a game changer for me. As a person who cares too much about too much, I can honestly say that this book helped me focus on the things that are important to my husband and I and it has helped push us closer to our goal of owning and operating our own restaurants.
Food-related books include "Franklin Barbecue: A Meat-Smoking Manifesto" (Aaron Franklin) as he is one of my long-time barbecue heroes (a god, if you will). I still go back and flip through his book on occasion.
My other go-to that I find myself flipping through is "Whole Beast Butchery: The Complete Visual Guide to Beef, Lamb, and Pork" (Ryan Farr) because it has pictures! It's a great resource for how to break down animals, which is my next goal on my list.
"Kitchen Confidential" (Anthony Bourdain) is another great book, and I always recommend it to my coworkers and anyone who has an interest in cooking or owning a restaurant. It goes over the life of a cook and different aspects of what NOT to do as a restaurant owner.
Contact Info:
Image Credit:
Chef Lance McWhorter
Getting in touch: VoyageDallas is built on recommendations from the community; it's how we uncover hidden gems, so if you know someone who deserves recognition please let us know here.