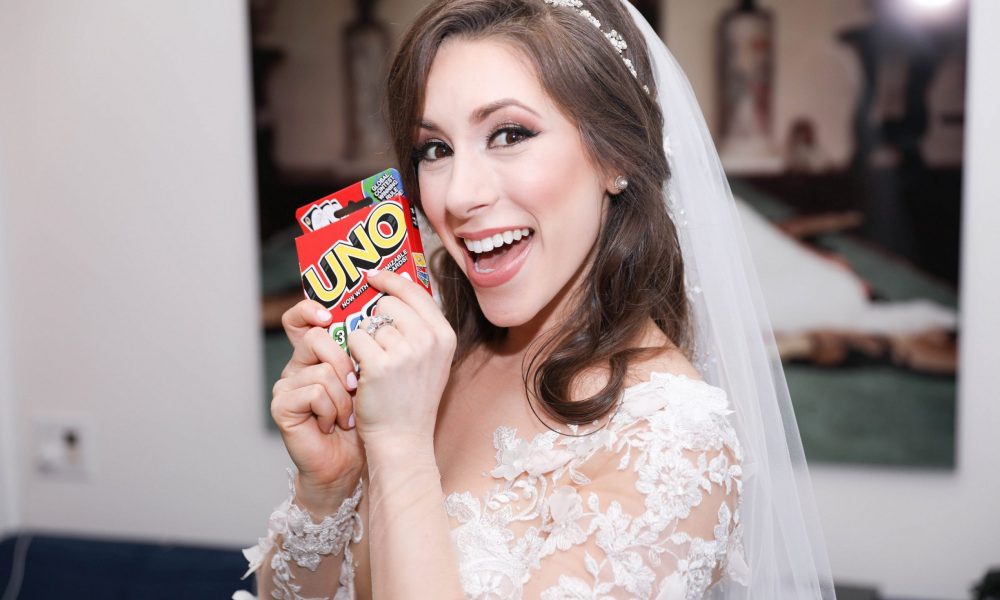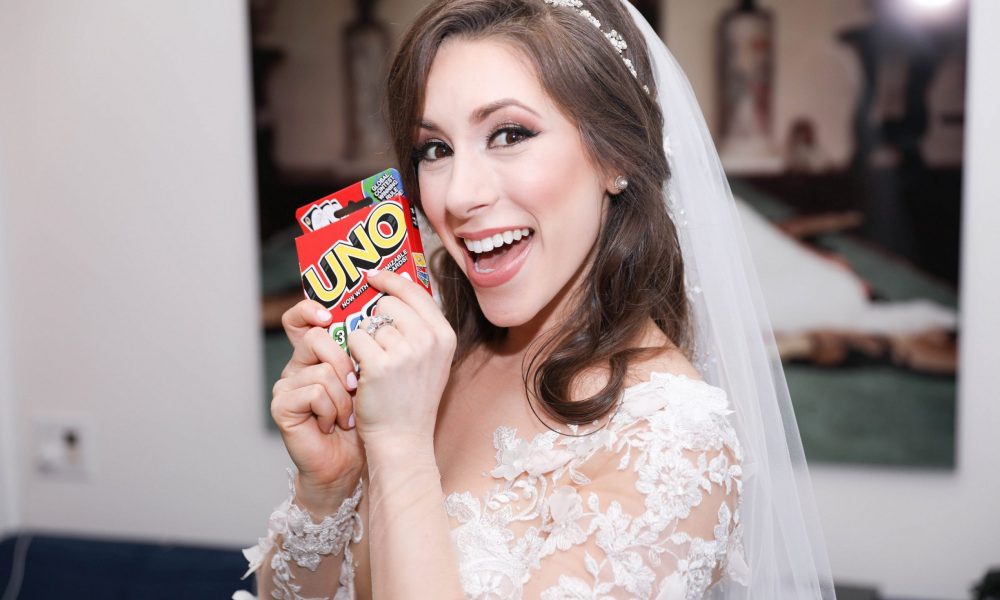 Today we'd like to introduce you to Jessica Haims.
Jessica, let's start with your story. We'd love to hear how you got started and how the journey has been so far.i c
I came to yoga about eight years ago when I was a competitive ballroom dancer and I was looking for cross-training to improve my dance skills. My friend took me to class and the first half I HATED it. The room felt like a million degrees, it was the hardest thing I had ever done, and I never realized how hard it is to take a deep breath ;). With all that being said, after savasana (final resting pose), I was so relaxed and felt a different type of peace I had never experienced in my life. I remember leaving class, calling my mom, and telling her I wanted to teach yoga. In 2011, I continued to take yoga classes regularly and fell in love with the practice more and more. That same year my partner and I won the Pro-Am A division world and national American Smooth Championships and a year after I hung up my dance shoes. I love dancing and miss it dearly, it will always be a part of my life but I was burnt out from the training and traveling. When I knew I was nearing the end of my dancing career, I began my yoga teacher training in June 2012. Teacher training changed my life as corny as it sounds, but yoga connected me to my body in a different way then ballroom dancing – without a partner it was the first time I did practice for myself. The only person I had to focus on in the room (or mat I should say) was me. Yoga was my first piece of finding love for my body and soul. I've suffered for years from different eating disorders and disordered eating and it took me 18 years, cancer, and yoga to figure out how to start to love myself. The path to get here has been long but it started back in June 2012.
I had just finished my 6-month teacher training program and yoga became my full-time job. My first year was a hustle… oh man! I remember teaching 30+ classes a week just to pay my bills and continue to do more training. My second year of teaching I was able to invest money into private lessons for myself to learn the art of adjusting and the art of private lessons. It was maybe a few weeks later I got my first private client! Within a few months, I gained a well-rounded base of private students – I was ecstatic that I was able to make a good living wage and do what I love, not many people can say that. As my private clientele began to grow, I started to get into teaching workshops, and LOVED teaching more of the "trick poses", but the trick was on me! I injured my lumbar spine back in 2015 so bad that for days it hurt to stand (but what did I think would happen from doing power yoga every.single.day, hello repetitive stress injuries!) Looking back on it, that injury was the greatest thing to happen to me. When I was first injured, I remember thinking "how did this happen, yoga is supposed to be so good for us?!". It led me to my first training that worked intensely on anatomy & biomechanics in relationship to yoga and I was hooked. This shift in my teaching reflected greatly in my life, we say in yoga how we do things on the mat is how we do them off the mat… well, I would also say how we teach our yoga is how we live our life (to an extent).
When I first started practicing yoga and then teaching yoga, I felt so strong in my body and mind. However, as I completely changed my teaching style to be more educational and slower my demons around my eating disorder started to come back – it flared up and did a 360 on me. I was heavily bullied by family, friends, and classmates about my body as a child and at eight years old, I can remember begging my mom to help me get thin. When I went through puberty and lost the weight, it was the first time in my life people were nice to me. When I was able to do cool things with my body, people were even nicer and wanted to hang out with me. I have had such a fear for years that if I can't be thin or if I can't do something cool with my body I will not be loved or successful. So, all those fears started rushing back when I lost that piece of my yoga practice.
Since I couldn't do these "amazing" things with my body anymore, I thought "well if I have a really fit body people will look up to me and want to come take my class". So, I started weight training and my yoga pose addiction turned into a weight training addiction. Weights completely changed my body, and the more changes I started to see the more I got addicted. From 2015-2018, my eating disorder was the worst it had ever been. I suffered from orthorexia, a disorder in which someone is completely obsessed and controlled by eating healthy. Some people joke there is no such thing as too healthy but I promise you there is. I had to take a step back from yoga for a while because orthorexia runs through the community rampantly. My hope with my experience is to talk about it so others in the yoga community don't feel alone – many of us suffer from eating disorders or disordered eating. I would say being in the yoga world fueled my eating disorder for a very long time. I could not go a day without counting every calorie, doing the morning "flat tummy check", weighing everything I ate, making sure that I always had an excuse to not go out (literally per year, I MAYBE went out to eat 3-4 times?), if I did go somewhere with friends I made sure to eat before or bring my own food, I had to work out 90 minutes every day, and I would not allow myself to go over X amount of calories per day, I wouldn't accept food from friends, if something wasn't whole 30 approved, I likely wouldn't eat it, I turned down every invite because I was so scared if ate something off-plan I'd gain weight and wouldn't be lovable, the list goes on and on… it.was.awful.
But being in the fitness world, everything I did oddly enough seemed normal to people, and was usually given praise for "being disciplined." So, in my disordered thinking and my behaviors being praised I truly believed that eating so "clean" (whatever that means) would keep me healthy… boy, was I wrong.
Last year, August 9th, I was diagnosed with Thyroid cancer (four months before my wedding!) it was the biggest wake-up call of my life and the way I found my love for yoga again. My first thought when I heard I had cancer was "oh fuck", my second thought was "I have spent so many years depriving myself and hating myself thinking it would keep me healthy". I truly think if I didn't get cancer I would have never chosen to get professional help, in a weird way it saved me. For about two months after my diagnosis, I cried, every.single.day. My husband was amazing – the greatest support, I would wake up at 2 am balling my eyes out and he just said "it's okay, let it out" and held me until I could calm back down. During that two month period, I distinctly remember looking in the mirror and breaking down, I remember my thoughts crystal clear "how could I hate myself so much, I need to get help". When I went to therapy, I started to learn how I developed different forms of an eating disorder and eventually orthorexia, because even though ED's are about food, it's never just about the food, it's deep. Yoga was a major part of this healing.
My therapist suggested I try yoga but I hated yoga at this point. I was a few months into eating disorder, recovery and was a few weeks away from my cancer treatment. Every time I went to yoga, I always heard comments of women tearing themselves apart, talking about the latest diet, how to lose weight, or whatever else was trending… it was not a good space for me to be in between ED recovery and treatment. So, I started a home practice or only went to restorative yoga classes. My joints were so sensitive and my body would get so cold during treatment gentle yoga was the only thing that felt good. This is what brought me back to my love of yoga. Every time I came to my mat and did my gentle yoga poses, I got more and more insight about myself and what I wanted to do with my life. I felt so happy after every practice, I wanted to share this joy with other people. When I went back to work, I started asking for the more relaxing yoga classes and it has been the most amazing experience. I still love to teach my vinyasa classes but I have a special connection to my restorative and slow flow peeps. Going through so much trauma and stress was hard, but yoga made it doable. The changes my body have gone through between orthorexia and cancer treatment has given me a newfound respect for my body. Recovery is hard and it is not linear. I have slipped up three times in the last eight months of recovery, but I get better and stronger once I work through those blocks. Restorative yoga gave me a lens to appreciate and honor the gentleness my body needed and craved after 18 years of bashing it. The new found love and appreciation I have from this practice is something I want to share with as many people as I can. I think our society as a whole believes more = better, but I strongly disagree. I currently study exercise science (hoping to finish my master's in exercise science and sports nutrition!) and when we got to the section about overtraining it blew my mind how it affects our body. People think we need to move 24/7, and while yes most people could use more movement, we also need our rest and recovery. Rest and recovery is when our body has time to heal from exercise and stress, it is essential.
So, all of this has brought me to where I am now. I started as a crazy power yoga teacher who wanted to sweat her booty off, changed into an anatomy nerd and was hyper-aware of movement, taught anatomy to teacher training, to now teach self-care and educate people on how to explore their bodies on the yoga mat. One of my biggest takeaways in ED recovery and thyroid cancer treatment was to slow down and enjoy my life and that reflected in my teaching. ED patients are generally "type a's" from my experience, we are perfectionists and want to do it all. I've learned how that has helped me in some ways but hurt me in many other ways. I've always been a go-getter, working however hard I needed to achieve a goal but it got in the way of my relationships and joy. I've learned there is no rush in life and that the world will laugh at our plans. I've learned to go with the flow and I try my best to not sweat the small stuff. When people ask me what is next I say with ease "I'm not sure!". I still have plenty of goals but I'm not rushing to get there. Currently, I want to focus on school and my loved ones while still teaching yoga. Something I try to live by is a quote from my therapist "every time you say yes to something, what are you saying no to?" I'm not like this on all days but I try to remember I have my health back, and my health is everything.
Great, so let's dig a little deeper into the story – has it been an easy path overall and if not, what were the challenges you've had to overcome?
My biggest challenge was my own mind both in work and in my personal life. The best advice I would give to anyone is to get therapy and work on the stuff that still eats at you. The inner work is hard, uncomfortable, and frankly, it sucks but when you get to the other side and make peace with those demons you feel so free.
Be open to change. If someone would have told me five years ago, I'd be moving down south for love, restarting my business, and restarting school I would have laughed in their face. I use to make fun of those people, but I'm one of them! When I started being more open to change my life transformed. In the last few months of me working post-cancer and being open to trying new things, my work took off so much!
In terms of business, I have two pieces of advice for yoga teachers I wish I was told – and they are going to contradict one another. If you are a new teacher, teach any class you can get your hands on, sub as much as you can, get as much experience as you can. The more you teach the more you will find your voice, also know its okay for that voice to change. With that being said, a few years into teaching my body CONSTANTLY hurt from teaching so much on top of my own activity/injuries. I returned to school about a year or so ago to pursue a Master's of Science either in Exercise science and sports nutrition or solely Nutrition. I realized I wanted something that didn't require me to be so active all the time and to have something that I can go back to. Yoga is wonderful but we don't get health care, retirement, etc… I wish someone would have told me to make sure I have something else that can support me for times that my body needs a break. This is a very taboo topic in our community but something I wish I would have known years ago!
Please tell us about A Dancing Yogini LLC.
I would say I'm known for being the slowest counter in the entire world (ask my students what a 5 count breath feels like, LOL!). I would hope that I'm known for always bringing an educational aspect to the practice to help you explore your body. As a yoga teacher I would say I specialize in teaching the missing pieces of the puzzle, for example, yoga has a lot of pushing movement but not a lot of pulling, we do a lot of hip flexion but not as much hip extension, a lot of external hip rotation but not a lot of internal hip rotation – how can I bring the missing elements to class? A lot of yogis generally only use yoga as their form of exercise and so I try to balance out the stuff they might miss in a more traditional class. My goal is to always bring in educational aspects to help people feel better in their bodies.
I also specialize in one on one sessions. When I was living in NJ, I had the honor to study with Phillip Askew in NYC and learned SO much from him about working one on one with people. He taught me what to charge, my worth as a teacher, Thai body work, and how to assist people (if you're ever in NYC, book a lesson with him, best hands-on assists I've ever had). I am so lucky I got to learn how to craft the art of a private lesson with him!
I believe my education sets me apart from others, I have 1,000 + hours of yoga training on top of my kinesiology classes at school. I've had the privilege to learn from some of the best in the industry such as Phillip Askew, Ivy Kaminer, Matt Giordano, Jill Miller, Jules Mitchell, David Regelin, Laurel Beversdorf, Nevine Michan, and Abbie Galvin. I am very proud of myself for always continuing my education – my love for knowledge would keep me in school forever if it didn't cost an arm and a leg ;)!
Are there any apps, books, podcasts or other resources that you've benefited from using?
Yes!!!!! For anyone who may be struggling with an eating disorder, of course, I will always say to seek professional help but I also acknowledge it's very expensive and not accessible to everyone. The following are books/podcasts that changed my life! If someone is tight on money I would suggest of all the books to get the 8 keys to recovery or intuitive eating, they changed my life as corny as that sounds!
Podcasts:
Food Psych with Christy Harrison
Body Kindness
Don't salt my game with Laura Thompson
Social media:
Pixienutrition
Chr1styharrison
dietitiandeanna
dietitianspalmvalley
dietitiananna
no.food.rules
thefuckitdiet
kristamurias
Books:
The F*ck It Diet by Caroline Dooner (this one is hilarious and an amazing read, finished it in two days!)
Health at every size by Linda Bacon (mind-blowing about the science of weight management)
Intuitive eating (comes with a great workbook you can order) by Evelyn Tribole
8 Keys to recover from an eating disorder (also has a great workbook you can order) by Caryoln Costing & Gwenn Grabb
Pricing:
Private lessons for one hour $125
Group classes, please DM me via Instagram and I can get you a free pass to class!
Contact Info:
Instagram: @adancingyogini
Image Credit:
Adam Opris, Jazmin Flores, Bobbie Williams, Katie Pavia
Suggest a story: VoyageDallas is built on recommendations from the community; it's how we uncover hidden gems, so if you or someone you know deserves recognition please let us know here.