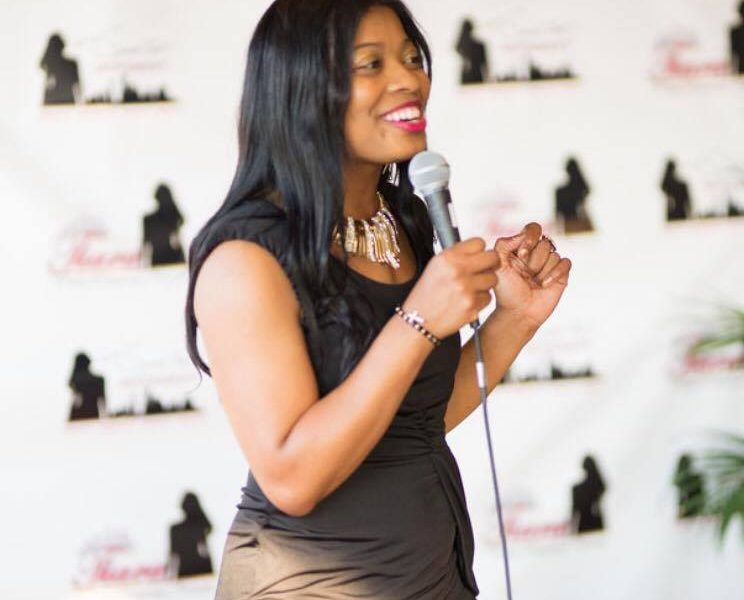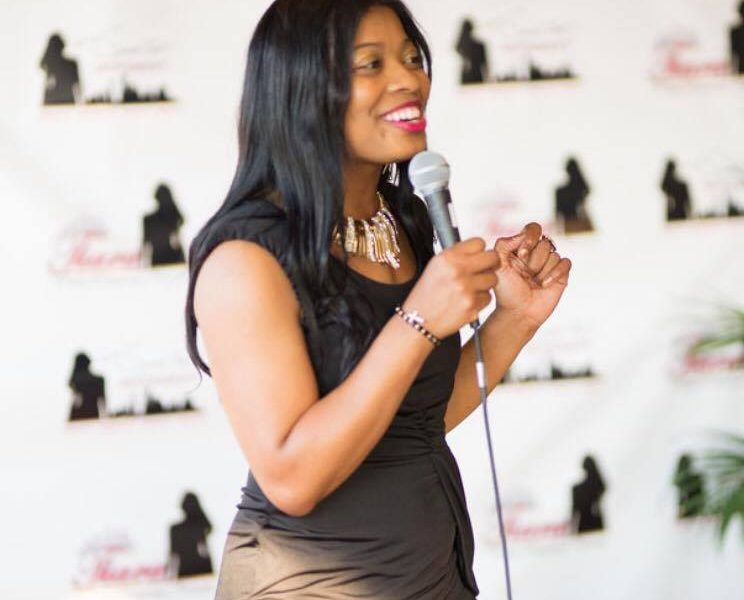 Today we'd like to introduce you to Tiara M. Tucker.
Thanks for sharing your story with us Tiara. So, let's start at the beginning and we can move on from there.
When I was a little girl growing up in Kankakee, IL, I always loved to write, talk (loud), lead by example, explore, be creative, and dream big. One of my first memories of being awarded for my passion for creativity and empowerment was in elementary school when I entered into my first Young Authors writing contest. I came in first place by writing an inspirational book, which led to me representing my school at the statewide awards ceremony that took place at Illinois State University (ISU) in Bloomington-Normal, IL. I recall my mother attending the event with me and how impressed we both were with the campus of ISU. I remember thinking, "I am going to be back here one day!" That experience planted a seed of faith and my first instance of the power of speaking things into existence.
Throughout high school, I was highly involved in academics, extra-curricular activities, and I was the VP of my class all four years, which allowed me to represent my class. My favorite memory was my senior year in high school when I was crowned the Homecoming Queen. Having my TIARA placed on my head was one of the proudest moments of my life, and led me to really falling in love with crowns (and my name). As destiny would have it, after graduating from high school, I became a full-time student at ISU – the place where I dreamed I would return to. After four years as an active student leader, I graduated with honors with a B.S. degree in Public Relations and a minor in Business Administration. I later went on to receive an M.S. degree in Communications from the same university while working full-time at a Fortune 50 company in my college town.
When I started my professionalcareer almost 15 years ago, my dream was to work hard to land a job in the company's Public Affairs (PA) Department. In March of 2009, that dream was also spoken into existence when I received my first job in PA. In April of 2012, I took a major step of faith when the company relocated me to Dallas to work in another area of PA, which is also a result of me speaking a dream of living in a big city into existence. This year I am celebrating an incredible 10-year career journey working in my employer's PA department!
For the seven years that I have been in Dallas, I have been pretty focused on my corporate career in PA, traveling/exploring, enjoying life, networking, and spending time with my family that moved here from Illinois a few years ago.
After almost two decades of creating, planning, hosting, supporting, or being involved in various types of events and efforts, I decided to really place my attention on building a personal and business brand for myself in Dallas. For the past three years, I have been simultaneously developing and growing my boutique PR firm, Tiara Public Relations Network, while also empowering countless lives through my visionary initiative Speak That! Movement. My biggest PR efforts have been working with some of the top Civil Rights attorneys in the country to lead PR efforts for social justice issues, including the Botham Jean murder case in Dallas, which quickly became one of the most high-profile cases domestically and internationally.
In 2016, I decided to launch Speak That! Movement in Dallas, which is an initiative I started right before I moved to Dallas after receiving a vision on 1/11/11. Speak That! Movement was created to empower, entertain and connect business professionals and believers with words, media, events, and later novelties, such as my custom Speak That! Movement Empowerment Calendars. Both platforms allow me to represent,support, empower, and spotlight clients and others. Although both of my babies are still growing, I feel they are attached to my purpose and destiny, and I am very excited about the direction they are headed in and the lives that are being positively impacted now and into the future.
Overall, has it been relatively smooth? If not, what were some of the struggles along the way?
I must admit, through God's grace, my blessings have far outweighed my expectations and struggles. However, as with anyone who has stepped out on faith in a new city or embarked upon a journey, I am faced with doubts, fears, obstacles, and disappointments. My biggest struggle was understanding the worth and value I can bring to the table – despite who is sitting at it – and confidently recognizing that if I was asked to sit at the table, then I deserve to be there and there is room for us all to eat. I am continuously learning, evolving, and in the words of Michelle Obama, "Becoming."
My advice for other women who are just starting their journey is to realize that your journey is your journey, and only you can truly live it and define it. Don't get in your own way, seek unwise counsel or compare your journey to others. Most importantly, don't let fear, negativity, other people's opinions or lack of support, or the illusion of social media define your journey.
Also, believe that you are a destined and blessed queen despite what your past looks like or what your current circumstances feel like. Along with your journey, do your best to keep your head up and never let your invisible "T.I.A.R.A." fall off! I humbly offer these empowering jewels along your journey of dream and goal realization:
T: TAKE time to discover, love and embrace YOU. Tomorrow is not promised, so start living your best life now, and try not to get so focused on the future that you become overly stressed and anxious, or are unable to appreciate the priceless moments occurring in your life right now. Always remember how blessed and valuable you are, and that there is someone who wishes they were where you are.
I: INTENTIONALLY make it a priority to continuously develop and invest in yourself, your brand and your dreams. You have the power to go in any direction you want to when you want to. Take steps forward, even if you feel you don't feel you have everything you need, and you will see progress.  
A: ACCEPT that you will face challenges, disappointments, rejections, unfairness, biasness, emotional rollercoasters, and negative thoughts from time to time, but do not let any of these mental "imposters" stop you from achieving the level of success you desire. During the hardest times, your strength and faith is tested and made stronger, so do not give up on yourself.
R: REMAIN positive and surround yourself with a 360 degree network of diverse and dope people: People who are heading in the same direction as you so you can relate to one another (peers); People who are steps ahead of you so you can learn from them (mentors); People who are coming up behind you so you can pay it forward (mentees). Relationships can make you or break you, so learn when you need to stay or walk away.
A: ALWAYS speak life over yourself, believe in yourself, trust God's process and timing, and celebrate your successes along your journey.
Please tell us about you; Tiara Public Relations Network; Speak That! Movement.
I think people know me for many things that align well. People may know me for: my corporate career in Public Affairs that entails me supporting some of the executives at my job; Tiara Public Relations Network that allows me to work with different businesses and efforts and people in various industries; my Speak That! Movement empowerment networking events and calendars; the interviews I conduct with business professionals and believers to empower others at my events; my engaging social media posts; my volunteerism at church and in the community; hosting/MCing/speaking at events; or just by being a loudspeaker with a big smile who enjoys life.
I am most proud of how God has allowed me to juggle many things that I feel I am called to do, and knowing that my efforts make a difference. Having the opportunity to spend time with some of the families whose loved one was a victim of police brutality, and knowing that some of my work can make a difference in bringing justice to not only them but to the world, really motivates me.
What sets my initiatives apart are that I genuinely care about the journey, dreams, and goals of people, and I want people to succeed and have their dreams come true – because they can. The four pillars of my movement are: Dream It, Believe It, Speak It, and Walk It. When I leave this earth, I want my legacy to live on and I want to know that I played a role in trying to make the world a better place.
What women have you been inspired by?
Over the years, I have been inspired by so many people. First and foremost, I have been most inspired by my grandmother, Louise, who introduced me to the concept of faith, which has gone a long way; my mother, Janice, who instilled in my family the spirit of working hard for what you want; and my older sister, Tiffany, who I consider a "Superwoman." Also, I am inspired by my niece, Taylor, my Speak That! Movement/Tiara Public Relations Network teams, my supporters, people living in their purpose, and every one of the Speak That! Movement Empowerment speakers who I have interviewed to share their compelling stories of going after their dreams and speaking things into existence. I look forward to collaborating with and interviewing even more people over the years, so let me know if you want to connect!
Contact Info:

Image Credit:
Marcus Photography, JeVaughn Martin
Getting in touch: VoyageDallas is built on recommendations from the community; it's how we uncover hidden gems, so if you know someone who deserves recognition please let us know here.