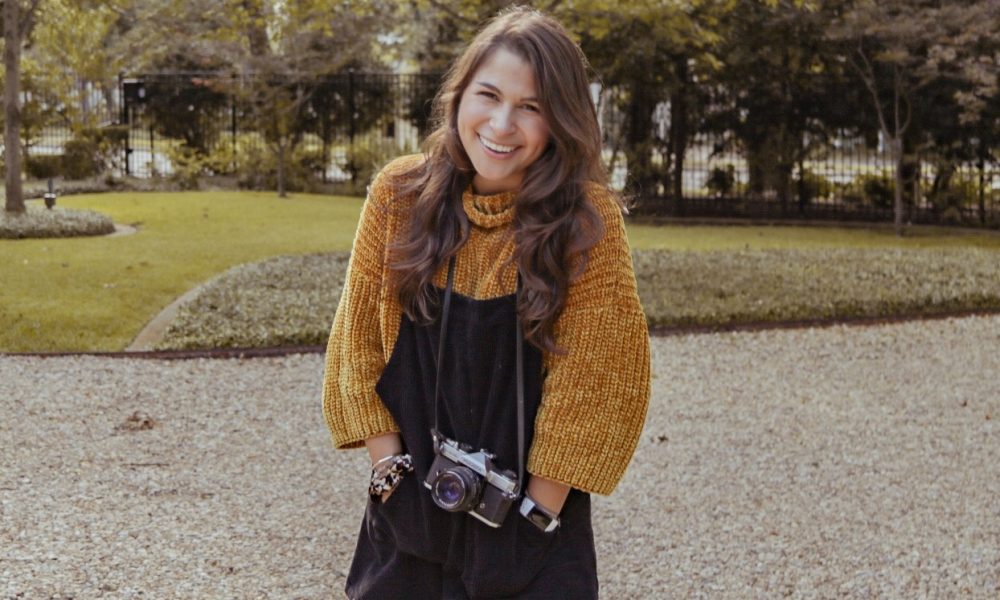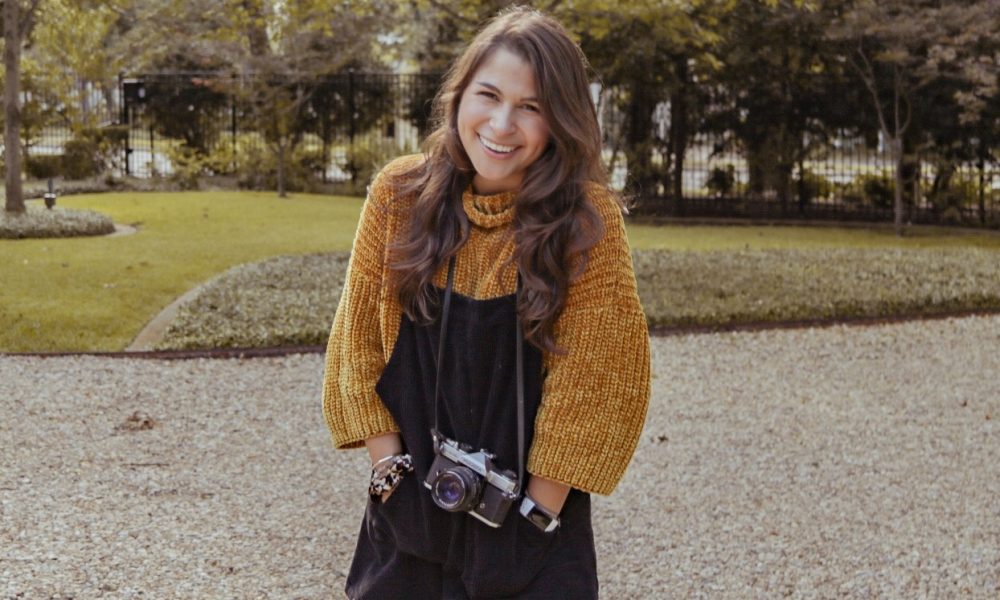 Today we'd like to introduce you to Victoria Segovia.
Victoria, can you briefly walk us through your story – how you started and how you got to where you are today.
My journey as a photographer began when I was much younger, surprisingly around the age of nine or ten. It was before social media was a big deal, I remember the application for Instagram had just been released. I downloaded the platform and was immediately inspired by the photography that flooded my phone screen. I began by taking photos of anything and everything that I came across—from a pair of dirty shoes to the clouds in the sky, I made sure to capture it all. Looking back at these photos now is almost humorous, it shocks me with how far I've come since then.
I received my first camera in my teenage years and purchased a DSLR a few years after. I remember having photoshoots with family and friends and dressing them up as my models. I would get as creative as I could by decorating their faces with eccentric makeup, like gold leaf flakes and glitter. A few years after getting to know my camera and learning how to better work with people, I started to brand my business!
It began with a lot of portfolio building, website, and contract development, and finding clientele. I found myself really falling in love with the photo process! I love getting to know people and learning about their lives, which helps with the social side of photography. The editing process is also almost addictive, as I find myself getting carried away sorting through the photos, adjusting the colors, and doing touch-ups. Oftentimes, I'll look at the clock while working on photos and be shocked by the hours that have flown by in the process. That's when you know that you're doing what you love, or when you know you're in the right place–when you can't even keep track of the time that flies by.
Great, so let's dig a little deeper into the story – has it been an easy path overall and if not, what were the challenges you've had to overcome?
Anyone who has started a business from scratch will tell you that it came with a price. It has not been a smooth road, but that's okay! I am a firm believer that you must work hard for the good things in your life.
One of the struggles that I've had along the way was with issues regarding confidence. As an artist, it's natural to doubt your art, yourself, and your abilities. Near the middle of my photo journey thus far, I remember being ashamed of my photography page because I was not ready to share my work with certain parts of my world yet. I would be horrified when anyone complimented me for my work, but with some self-discovery, I realized that I needed to embrace what I loved to do so much. I started opening up to others around me and even became proud of my work.
If I were to give advice to others in the field, particularly those who are just starting their journey, I would suggest to keep practicing and portfolio building along the way! You can never learn enough or take too many pictures, so don't hesitate in doing so as you work towards your goals. Taking photography courses in school as electives or for fun over the summer taught me a lot, as well as learning from others online! I would suggest to open yourself up to accepting anything that will prompt growth and learning. Something else that I found particularly helpful was growing closer with local photographers. You can join facebook groups and collaborate with other artists in the surrounding areas, which is fun and rewarding! If you're studying at a university like me, there are so many opportunities to get involved with photography-related organizations on campus. Getting involved with the community is not only a learning experience, but it's inspiring and keeps you focused on the work you put out. My last piece of advice for any artist is to not be afraid to reach out to others in asking questions! The worst that can happen is that someone can say no, but in my experience, other artists are very friendly and love to help out!
Please tell us about Victoria Elsbeth Photography.
I am a photographer in the Dallas Fort Worth area that specializes in portrait photography. From taking senior portraits to capturing a proposal, I absolutely love interacting with others! It brings me such joy to know that I'm able to photograph such important moments in others' lives. I find learning about people and their stories very fun, and strive to make others' photo experiences beyond enjoyable! I'm also known for my concert photography– as I've had opportunities to photograph artists such as Nick Jonas and Atlas Genius. I even had access to photographing for Ed Sheeran but the concert was canceled!
As a photographer, I am known for my portraiture and my ability to capture photos with such beautiful and natural lighting. I've been told that I bring many colors to life in my photos which make my subjects stand out even more. I believe that the ability to work with such colors and lighting is one of the things that sets me apart from others in the field. So many photographers rely on filters that heavily change those colors of the scenery and people, but I personally love the fact that I can flow with what I'm given and make the photos look more natural. Working towards being happy with my editing and photos is something that I'm very proud of! The biggest part of my business is by far my devotion to clients. I'm more than willing to do anything I can to make sure that they will receive photos that they are happy with. If this means staying up late to edit photos, so be it. I would rather give my clients a surplus of photos to ensure that they have more than a few that they like, then limit the number of photos that they receive with the traditional 'photo packages' that many photographers offer. During my photo sessions, I also work towards making sure that my clients are comfortable and having fun! From addressing any worries or concerns to helping my subjects become pros with posing, anyone that chooses me as their photographer will be guaranteed a great time!
Who have you been inspired by?
I'm a very faith-oriented person, so figures like Mother Teresa have inspired me. She dedicated her life to helping others and brought so much joy to those around her. Just hearing stories about the people that she has helped, and the love that she had for those she came across motivates me to become a better person myself. There is this one rather lengthy quote by her that I have taped on my wall– it has gotten me through some of the toughest times in my life. In it, she goes into how others may be unreasonable, not kind, dishonest, etc., and how we should do the good anyway.
"People are often unreasonable and self-centered, forgive them anyway.
If you are kind people may accuse you of ulterior motives, be kind anyway.
If you are honest people may cheat you, be honest anyway.
If you find happiness people may be jealous, be happy anyway.
The good you do today may be forgotten tomorrow, do good anyway,
Give the world the best you have and it may never be enough, give your best anyway. For you, see in the end, it is between you and God, it was never between you and them anyway." -Mother Teresa
I absolutely love her service to others and to her faith, as well as her passion. It is so inspiring to know that we as women can make such a difference if we set our minds to something. I find Mother Teresa's story to be beautiful! Her dedication and service in helping others is something that we should all strive for.
Contact Info:
Image Credit:
I am the photographer and took photos but these subjects in the photos: Madeline Petrikas, Ava Bob, Olivia Daylor, Makenna Bertino, Madie Terreri, Madison Rankin
Suggest a story: VoyageDallas is built on recommendations from the community; it's how we uncover hidden gems, so if you or someone you know deserves recognition please let us know here.