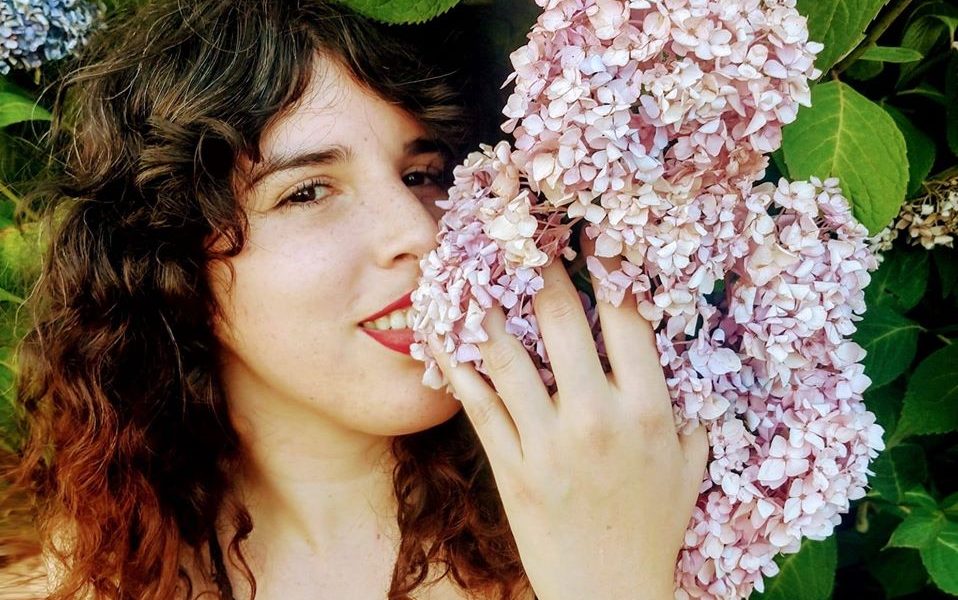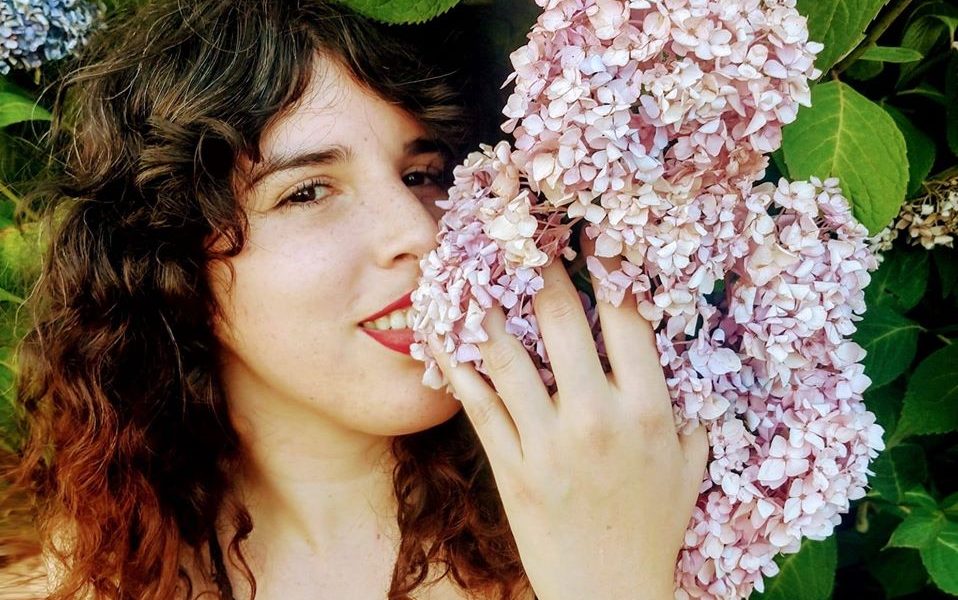 Today we'd like to introduce you to Andrea Castaneda Castro.
Andrea was born in Tegucigalpa, Honduras and her beginnings as an artist were from a very young age, like any girl, she played with dolls and stuffed animals. But, she also always had colored pencils and drawing paper by her side. Her parents always supported her art career from a young age and she made her very first mural at the age of 13 for the Royal Kids of America San Pedro Sula School and her first job as an illustrator in Calderon Publicidad company. However, there were some bumps along the road, when she started high school, she became the subject of bullying, but she used this negative energy to help grow her talent. When her classmates bothered her, she took refuge in her drawings. She built her world of colors and that helped her to cope with the difficult time she was going through.
When she went to high school, she was enrolled in swimming and karate classes. She did not like Karate classes that much but, perhaps she thought that by learning martial art, she could defend herself from her classmates. Karate is a discipline in which you learn respect for yourself and for others, so although she became a good fighter, she did not use her physical advantage against the bullies to defend herself, on the contrary, her discipline taught her to maintain control.
Andrea did not have easy adolescence, her parents divorced and then suddenly, her mother received a job opportunity in Mexico, so the whole family moved there. At the age of 15, she remembers her father, Piedesign as her mentor from a distance. However, coming to Mexico proved to go be a great challenge, the bullying increased because of her Honduran accent and the fact she was a foreigner, but even so she continued painting.
Andrea sold her first painting at the age of 15, then she followed her passion for comics and did some professional ones with her sister. Known as MK Joe who is a professional illustrator. Andrea then continued her art career studying at Savannah College of Art & Design, where she studied illustration for a year. She continued studying graphic design when she returned to Mexico and at the same time, worked as an illustrator for several foreign companies, illustrating children's e-books and participating in comic creation contests with her sister.
After Mexico, Andrea traveled back to Honduras in order to sort out her documents to go and study in Italy. She wanted to be a painter there and experience something new in a new country. The process became complicated as Honduras had political problems and so she stayed longer there and she was suggested by her mother to travel to Roatan island, a short boat ride away from the Honduran coast. Here is where she decided to have a sabbatical year and travel during 2018. Living on this island is something that she will always remember as her beginnings as a muralist.
One day she decided to put her easel on the street in the West End of the Island and started painting in front of many people so they would know who she was. Then, a small restaurant called 'Off the Hook' hired her to paint murals, signs, artistic paintings on wood, tables and countless things. They gave her the opportunity to transform their restaurant into an art gallery.
After the word spread, a lot of places began hiring her, different restaurants, bars, Dive shops and more to paint them beautiful murals to brighten up their place. As her amount of work grew the people from the island recognized her as an artist and her works were listed, the population of the island recognized me as "Andrea the Artist". She remembers that she felt very proud when her mother, father and nana, on different dates, came to visit her to the island. She also worked with a famous artist from Honduras named Brion James and his band The Scallywags.
She painted several times live while they played music. It was one of the best experiences of her life combining music and art. Since then, she has continued her art career as a muralist in Mexico and now in the United States. Sharing her success with her boyfriend with whom she went to the United States. Being in the US has allowed her to present her art in galleries in Washington DC, murals, local competitions and she has learned the art of body painting. She has been studying painting techniques on her own and improving her artistic portfolio. Thanks to her dedication and work, she has been able to exhibit her paintings to different galleries. This has given her the opportunity to also present her pieces in different countries such as; Argentina, Spain, the USA and Honduras. Now, she is sponsored as an artist by Eco Workers, a Mexican company and she launched two stores where she will sell some specific items and prints.
She is building an Honduran online art gallery with the famous artist Keyla Morel, MC Gallery that will be featuring Honduran artists, selling original and art prints. they will be marketing their products by social media and soon opening a YouTube channel talking about the artists and giving art tips and more. Now she is part of many art groups such as Milan art club institute, AHAP Honduran artist Organization and Sacred art productions.
Overall, has it been relatively smooth? If not, what were some of the struggles along the way?
Since I was a child I suffered bullying and that is why I have lost my way because I have lost my self-esteem. But still, I have kept going and trying to continue my career as an artist. Some years ago, I made the decision to moved to Roatan. There I was in Roatan. The bay islands outside a store, painting in front of the streets where many the tourists passed by and they watched me paint. I had my career as a professional illustrator. In Roatan, I did not find a job in my career. So I decided to work as a waitress in several restaurants that unfortunately did not last long.
One day I decide to grab a canvas and started painting in next to the streets in front of many people. I sold several paintings on the beach. I felt like I was at the bottom of my career. I know there is nothing wrong with selling on the streets, on the contrary, I admire the people who do it.
Because I lived it to and it's a lot of work and sacrifice. I was painting on the beach with the sun hitting on my face. Some days tourists came and bought me food. I accepted because I didn't have enough money to survive at that time. Once a tourist gave me five dollars. He told me if I can go to buy him some cigarettes and he will tip you. I was outraged but I imagined that he did not know Spanish. I went to buy him his cigarettes and I realized that he did speak Spanish. I realize that I was a person who conveyed pity because I felt super miserable and people saw that in me and I suffer bullying half of my life so my self-esteem hasn't been the best.
I studied illustration in Savannah, Georgia of Arts & Design and Graphic Design in Mexico. I mean, I'm a person with a career, I came with a good family background my mom is a successful woman she was known as the best woman Chemistry engineer in Latino America. My dad is an artist, Architect, sculpture, car designer, painter and illustrator. How could I gotten so low if my parents are so successful and they always have supported me. Well, my energy was bad, I didn't believe in myself. Until one day I said Andrea, this is enough, you are super talented. That same day I went to the restaurant Off the Hook and I offered them to paint them a free illustration. I knew that if my art was in a restaurant, someone would hire me somewhere. They loved my illustrations. They hired me to do more illustrations for them until I got to paint them murals. In the middle of nowhere there I was painting murals in various restaurants, locals, someone hired me to paint murals in a public school. I did live art painting shows at Beacher's with famous NY guitarist Brion James.
After that my career started growing and I started more been creative, innovative, winning contests, I believed in my self and I ended loving myself with all my heart. Now I own my company thanks to the help of Eco workers, a Mexican company that represents me and believes in my art as well as Adam the owner of Off the hook. Now I have exhibited my art internationally, I have painted several murals in Mexico and the United States. All these achievements because I hit rock bottom. I'm not longer have excuses for not being successful. It took a lot for me to get to where I am now and I continue to achieve success.
We'd love to hear more about your art.
I sell paintings of different sizes and prices. I also transform my works of art into products. Have a line of prints of my works on products, whether they are mugs, terminations, shirts, dresses, watches etc. I also sell prints of my paintings framed, without frames, of different sizes. I also have a new type of impression that I call painting over the impressions, what I do is paint with oil, add gold leaves and abalone leaves. It is bright and beautiful.
I have a YouTube page where I give art tips and show the process of my paintings. On Instagram and Facebook page, I am always uploading new projects, previews of my paintings, interviews that have been done and much more. Soon I will open a virtual gallery.
People knew me as the person that is able to see likes to paint senior citizens because of their wisdom, compassion and love. Given their experience in life, they have managed to establish better priorities, she characterizes herself as being a sensitive person and like any artist, our feelings are on the surface.
I'm proud of my hard work and strongness even though is hasn't been easy work and lives as an artist, I never stop I wake up in the morning with new ideas and projects. I'm an enthusiastic, positive and hard worker woman who have no limits in herself and art.
If you had to go back in time and start over, would you have done anything differently?
I don't think I would do anything different I'm sure things happen for some reason. Everything I have seen and experienced over the years was a lesson of life. Every tear, effort and defeat that I have learned from it has made me stronger and I have a more open mind to the understanding of the world and other people. I think that we all learn differently and it takes time to learn—others faster or others slower. So I won't change anything.
Pricing:
For my oil painting commissions, The smallest oil painting or Acrylic I can do is 18×24. This would cost $950.
Contact Info:
Suggest a story: VoyageDallas is built on recommendations from the community; it's how we uncover hidden gems, so if you or someone you know deserves recognition please let us know here.