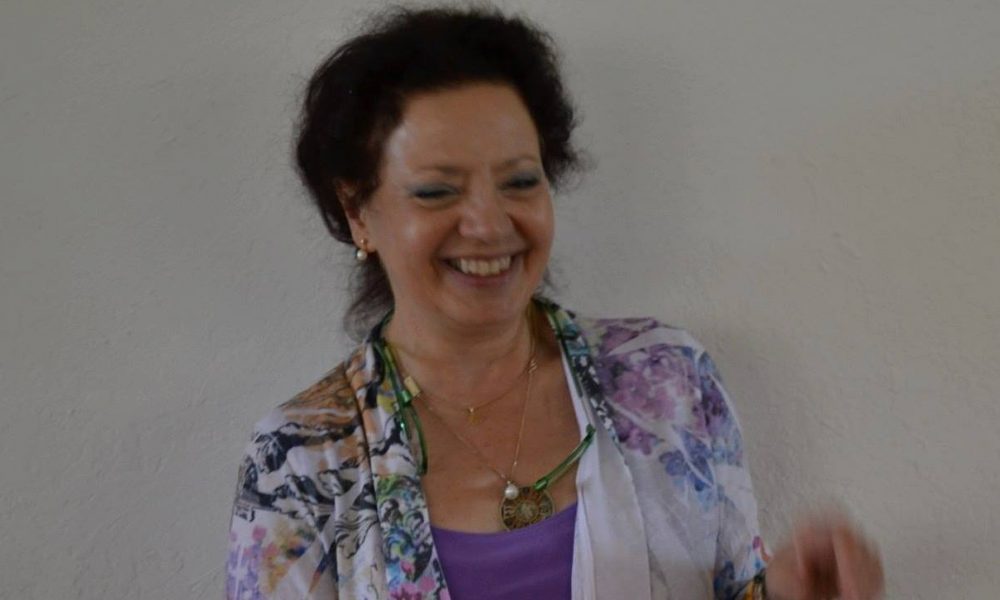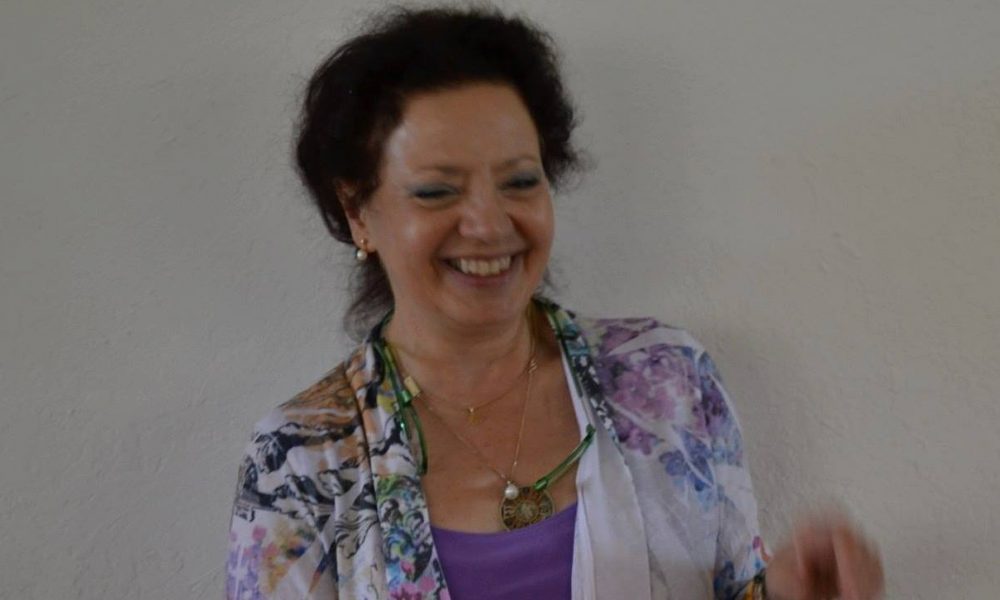 Today we'd like to introduce you to Barbara Matsuura.
Barbara, please share your story with us. How did you get to where you are today?
At 19 years old, I self-studied Zen Shiatsu in order to treat my dad who was a firefighter. I was so natural at it. I began practicing Japanese Buddhism and then I moved from NYC where I was a ballerina to Tokyo in 1981 to study Japanese Classical Dance. My husband's company moved us to Hong Kong in 1986 where I was with the Hong Kong Ballet, teaching ballet at a Chinese ballet school and then beginning to learn Tai Ji Quan (Tai Chi Chuan). We were then transferred to Dusseldorf Germany, where I joined a JapaneseDance performing group. After returning to Tokyo 8.5 years later, I began to study Zen Shiatsu formally and began a practice. I studied Japanese Reiki and added that to my practice. I dived deeper into Tai Ji and Qigong healing, leaving off Japanese dance from then and moving more into the healing arts of Zen Shiatsu, Reiki, Tai Ji and Qigong giving sessions and teaching the patients Qigong exercises for self-healing and Daoist Yoga. I had much success with these healing arts because they not only address the physical body but all four bodies: physical, emotional, mental, and spiritual. All must be addressed for the patient to heal and thrive.
All of my life's activities are focused only on this and it's enough. My husband retired and we decided to have an adventure of living in the USA. I found Sedona, AZ to be a most extraordinary energy and exquisite beauty. I moved here in 2011 and my husband joined me in 2014. It is a special energy here that supports all I do. I have developed additional healing techniques particular to the energy here. There is no question in my mind that I have been 'led' here and 'practice' these healing arts for the people who live here as well as the millions of tourists yearly seeking physical healing and spiritual healing.
Has it been a smooth road?
Mostly it has been a smooth road. When it's right, it falls into place doesn't it? But of course, there are those obstacles that confront us causing us to grow and there are growing pains.
So, as you know, we're impressed with Alchemy Healing Arts – tell our readers more, for example what you're most proud of and what sets you apart from others.
Alchemy Healing Arts was named so because all of my practices and teaching are 'alchemical processes' within the self. All of the things I do are my specialties, they are all related and complimentary of each other. Each one is designed for the individual receiving the treatment session or teaching or spiritual ceremony or spiritual hike on the sacred Red Rocks of Sedona. If we name the practices they are Reiki, Reiki with Gemstones, which is a healing with Reiki and Gemstones and a Reading of the Gemstones after the healing part of the session is completed. The Gemstones bring messages for the client. Also, there is Zen Shiatsu, Qigong Healing, and the ones I've developed Sedona 4 Elements Healing, balancing the elements of Earth, Water, Air and Fire which we are all made of to the client. I have been trained in Qigong so I know well how to use the elements. One other session is Sedona Stones Healing treatment session. This was specially designed for those who may not be physically able to hike to receive the healing from the Red Rocks so I have brought the Red Rocks to the healing room. It's a very unique session.
Trained in Daoist Yoga it is a very gentle yoga using the mind with the body and breath. It is a slow deep session. I've trained since 1986 in Hong Kong in Tai Ji Quan and I teach this for balance and strength. Meditation is a class I teach to release the mind from the body to become one with the Universe, I really don't know what in particular I am 'known for'! Most proud of…..I don't really think like that…but maybe most happy about…is that any of my sessions bring healing, confidence, a new level of 'enlightenment' to the clients which makes them Happy. Presently I teach these three classes on ZOOM., for $8.00 per class per person. I should tell you about my Spiritual Hikes. I have three different types. Sunrise Ceremony Hike entails waking up early and hiking up the mountain when it's still a little dark. I set an alter and perform purification ceremony. I teach Qigong energy work in preparation for the when we greet the rising sun and lead a Meditation as the sun rises. It's 2 hrs. I also lead a Sunset Ceremony Hike which entails a short hike and then the laying of an alter with purification rites and a Meditation on Gratitude Peace and Joy at the end of the day as we watch the sunset. I take the clients off the mountain before dark.
My signature Hike is the 7 Gates to the Chambers of Your Spiritual Heart. This is a hike taught to me by the Land itself. As we walk through the mountain trail we walk through our own hearts. Often clients have an 'epiphany' when reaching the top as the vista opens and the heart opens at the same time. What sets me apart from other? Hmm…I truly love my work. That means I am focused on being healthy, well balanced in body mind and spirit. Personally, I don't drink or smoke or use substances. I chant and pray for others daily every morning and evening. I don't really need outside entertainment movies, sports games, etc. My own self-practice of Reiki, zen shiatsu, Qigong keeps me busy and entertained enough! I believe if I keep my vessel pure and my vibratory frequency high, I will be the best for me and my clients and my friends and neighbors and in turn, this ripples out to my environment and the world.
Let's touch on your thoughts about our city – what do you like the most and least?
LIKES: Integrity & dignity of the human spirit.
DISLIKES: Lying. Cheating. Bad Language. Insults.
Pricing:
Japanese Reiki Healing session 60 min $125.
Reiki with Gemstones Healing and Reading 150 min. $250.
Reiki Medical Qigong 60 min $175.
Qigong Healing session 30 min. $85.
Sedona Stones Healing session 75 min $150.
Sedona 4 Elements Healing 60 min. $125.
Zen touch 60 min $125.
Sunrise Ceremony Hike 2 hrs 1 person $190. 2 people $320.($160. each) 3 people $390.($130. each) 4-6 people $100. each
Morning Hike7 Gates to the Chambers of Your Spiritual Heart 3 hr hike 1 person $230. 2 people $350. ($175. each) 3 people $465. ($155. each) 4-6 people $125. each
Sunset Ceremony Hike 2 hrs. 1 person #130. 2 people $220. ($110. each) 3 people $300. ($100. each) 4-6 people $90. each
Full Moon and New Moon Ceremonies 2 hr. 1 person $150. 2 people $260.($130.each), 3 people $360. ($120. each), 4-6 people $100. each
Meditation, Mindfulness Meditation with the vortexes 2 hr. 1 person $120., 2 people $210. ($105.each), 3 people $285. ($95. each), 4-6 people $85. each
Reiki remote Long Distance Healing Block of 5 sessions $325. to be paid in advance
Reiki Remote Medical Qigong Long Distance Healing Block of 5 sessions $450. to be paid in advance
Reiki Level I training 12 hrs over 4 weeks (once a week for 3 hr at a time) $444.
Reiki Level II training 12 hr over 4 weeks (once a week for 3 hr at a time) $555.
Reiki Gemstones Basic Course 12 hr $444. (must be a Reiki level II ) $444.
Car Purification, Blessing, Dedication $130.
Contact Info:

Image Credit:
Photos by Akio Matsuura
Suggest a story: VoyageDallas is built on recommendations from the community; it's how we uncover hidden gems, so if you or someone you know deserves recognition please let us know here.