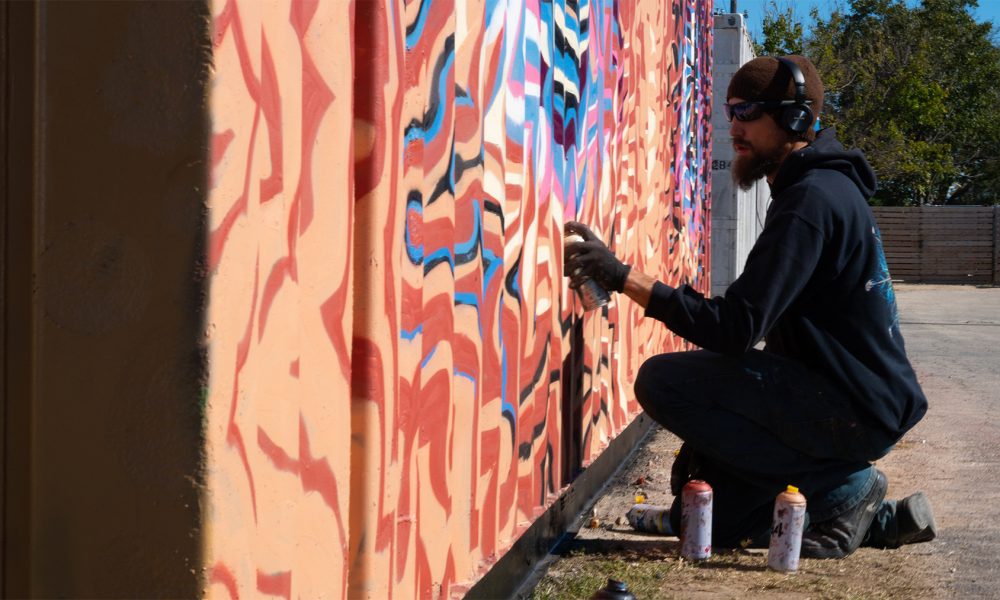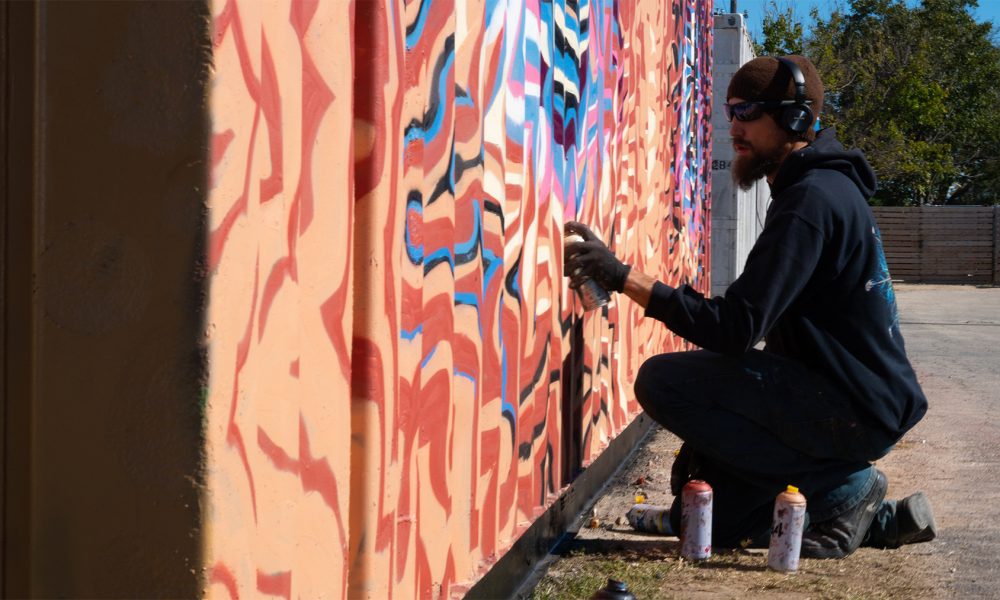 Today we'd like to introduce you to Bill Tavis.
Every artist has a unique story. Can you briefly walk us through yours?
I've been an artist full time since 2004, learning a wide range of practices including animation, drawing, painting, graffiti, photography, video, printmaking, and programming. I am passionately driven to make art, and when it stops making sense, I just push through until it does again. Although I tend to not do well with authority figures and institutions, I have a constant thirst for learning and education has been a big part of my journey.
I've gone to school for a BFA in animation, as well as taking additional classes in art and computers, as well as visiting the library and of course the internet. All of this knowledge strengthens my ability to plan and evaluate my artistic visions. I've paired that with constant practice to hone my techniques so that I can effectively carry through with my plans in the physical. And the visions come from my emotions and intuition, which also serve as the meter for if my work "feels" right. I am continuing to grow as an artist, and even though I've been at this for well over a decade, I feel like in many ways I'm just getting started.
Please tell us about your art.
I make halftone art. Halftones are usually seen in newspapers and other print material as tiny dots that vary in size to create the illusion of a range of values. In my art, I enlarge that pattern to make it very visible, yet, I keep just enough of it so that you can still make out the image underneath. I use a wide variety of techniques and media to create my halftones, from drawing them by hand to coding my halftone software. I have pioneered a brand-new technology called fractal halftones, which can accurately recreate an image while maintaining a complex structure in the fractal. After years of coding such works, I am now starting to draw fractal halftones by hand, and have already found some patterns which I cannot yet create in the computer.
That is the way in which I have progressed my style of art for over a decade now, going back and forth between two ways of thinking and making things. It's important I think to point out that my art consists of more than just technical innovation – I also seek to express my emotions and thoughts in meaningful and vulnerable ways. A lot of my work is described as dark or creepy, and that is because I use it to externalize my uncomfortable emotions, providing catharsis for myself and hopefully people that see it can experience some of that same release. I do make an effort to balance that out with some bright and colorful pictures. I hope that people are inspired by my art and I want my work to have some sort of positive impact on the world, but without trying to control exactly how that manifests. The one message I think about much is a fairly abstract one.
Although, not all of my work includes fractals, they often take center stage because I think fractals are vital to our success as a species and I am actively working to promote them. People often think that fractals are just colorful Trapper Keepers from the '90s and have no utility beyond that, but they are the geometry of nature so they must have an incredible utility that us humans are just now discovering. As an artist, I found a way to apply them to my project at hand, and I hope that by doing so, I can inspire others in all kinds of fields to also apply fractals to their projects.
We often hear from artists that being an artist can be lonely. Any advice for those looking to connect with other artists?
Connecting with other artists is made a lot easier with the internet and social media. And making art with others can be a fun and enriching experience, and you can learn from and be inspired by other artists. But in my opinion, if you want to be a true fine artist, then you have to be willing to dive into your loneliness and face whatever is there that's uncomfortable so that you can be strong enough to be a cultural leader.
How or where can people see your work? How can people support your work?
I just launched a website for my art at billtavis.com where you can find lots of gallery images and a blog where I talk about my art and expose my process. The best way to see my work in person is to contact me through my website and schedule a studio visit. You can support my work by purchasing prints or other Merch from my website, or by sharing my art with your friends on social media. If anyone knows a gallery and wants to put in a good word for me, I would highly appreciate it! I'm also looking for new walls to paint murals on!
Contact Info:
Image Credit:
Photo of me is taken by Nathan Blair
Getting in touch: VoyageDallas is built on recommendations from the community; it's how we uncover hidden gems, so if you know someone who deserves recognition please let us know here.