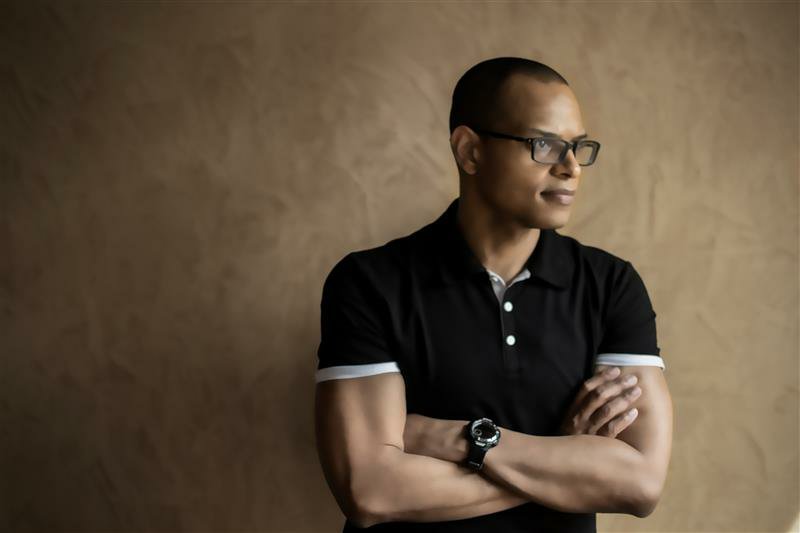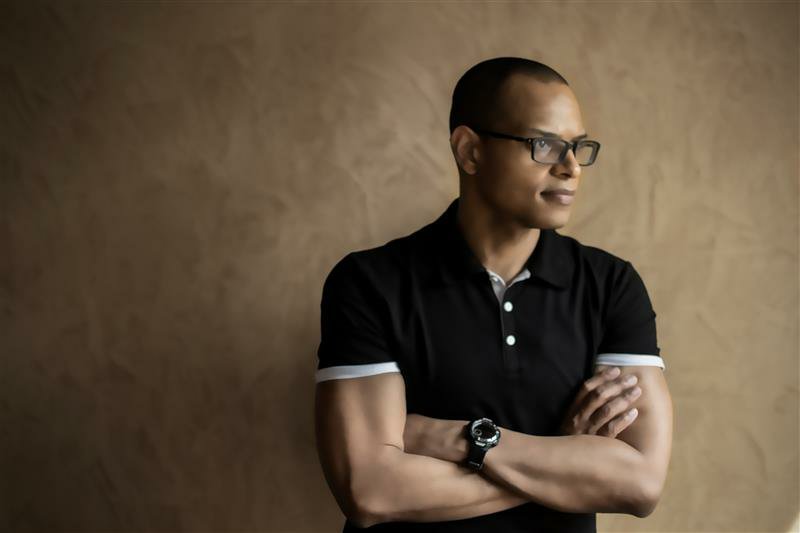 Today we'd like to introduce you to Brandon Ahmad.
Thanks for sharing your story with us Brandon. So, let's start at the beginning and we can move on from there.
Making high-end business skills training accessible to everyone while the company officially started in 2017, I had been a programming developer and instructor for over a decade. I'm currently serving a two-year term at the Microsoft Certified Trainer Regional Lead for the United States in Business Applications. In my case, I didn't follow the typical 20 something pattern of the whiz kid who just made things work from the garage. In my case, my career has been a slow progression of gradually building up as a programmer/independent programmer/instructor and, finally, a business owner. I spent over ten years as an independent programmer/Technical Solutions Architect and the lessons learned there really helped me.
Like many people, I started the company out of a personal passion. I remember leaving college and being unable to get a job. I was doing various temp jobs like unloading trucks, doing janitorial work, and other things while applying to job after job unsuccessfully. I remember being very unhappy with my career, so I went to the library and began researching various careers.
I still remember it like yesterday. Literally, I'm sitting in the library broke and looking at books on IT certifications. I didn't know much about them, but I had heard that if a person could pick up the skills, they would be paid very well. I had also finished college and felt the general shame and feeling of disappointment that one feels when paying for an expensive education and not having a good job to show for it.
The man walked by me and told me that I was looking at the wrong certification, but that I had the right idea. He then shared his story with me of going from 0 to 40 something thousand dollars a year (a lot more money at the time than it is now). I just sat there amazed. I was sold. We parted and I never saw that man again in my life but it deeply influenced me. I spent the next two months cramming for a certification. Then, I took the certification exam and passed. With one week, I got a job. That was all it took.
Within two years, I saw my income quadruple. I became an independent programmer and hired gun. Eventually, I started teaching and started winning awards for the quality of instruction. Over time, I gained a good reputation for programming and instruction and started traveling all over the world to solve advanced issues and while teaching. It has been quite a change from the time when I was looking for a job and begging people to please give me a chance.
What I noticed is that we have a significant skills shortage for some of these high demand skills and many jobs go unfilled every year as companies can't find people with them. The reasons for this have little to do with the training, but the accessibility of the training. In my line, for example, business applications, companies often offer certification training at costs of $10,000 or more. That's a lot of money for a person starting out or for an education institution looking to being able to offer these skills as an enhancement for students.
So, for years, I dreamed of making this training more accessible. There was nothing in the market or anything created which-allowed for being able to provide business application training to universities. I found things missing like mobile learning, support, deep dives into custom issues, and the final piece, which is really preparing for the exam itself. Eventually, at 40 years old, I decided that if I were going to ever see this happen, I would have to implement it myself.
It was a massive undertaking. I worked 4000 hours a year during the first two years. I put every penny that I had into the business while building out infrastructure and worked as a full-time developer to help pay the bills. I rigorously made calls recruiting people to come work in my company and convinced a few people to join me. Within time, the company grew to over 20 people. In June, we successfully completed the first Business Applications mobile learning app. At present, we have several rave reviews all over social media from our customers and have been written about by Microsoft.
It's been quite heartening to see people appreciating the product after so much effort. Our entire team just celebrated when we got the first customer. We had worked so hard and come up with so much technology. Suddenly, we had created this cloud-based, mobile app that is alone in the market. It's the first one to offer Microsoft mobile learning for business applications at a point that makes it accessible to mobile users.
Now that we've completed our first product, we hope to take it to the next level and make the software accessible to everyone. I'd like to say to please not let anything stop you if you have a dream. I would have never thought that I would have the opportunity to create something like a one of a kind cloud-based edutech technology, but nothing can stop you if you are truly determined. You only need a lot of willpower and good people. The rest takes care of itself.
Overall, has it been relatively smooth? If not, what were some of the struggles along the way?
Getting out the first Cloud-Based, Mobile Business Applications edutech product was delayed for two years.
1. The Microsoft official curriculum was good but we spent two years customizing it in order to add more to the learning experience.
2. The Quarantine was the hardest thing that we dealt with. We had an office in Pakistan and another in Latin America both of them closed down during the quarantine and our workers couldn't travel to Dallas.
3. We self-funded our business by working on programming assignments that wasn't easy.
4. Working on two different time zones required staying up till 1AM every morning and then getting up at 6AM for work in our Dallas timezone.
5. Just maintaining the willpower and energy to continue at times. I literally worked 100 hours a week and saw a great deal of people burnout while working 60 hours for four weeks. There were times that I almost gave up. I can remember being so tired. But I didn't give up and made it.
Alright – so let's talk business.  What else should we know about you and your career so far?
I'm the CEO of Instructor Brandon and Dynatuners. Instructor Brandon is our education solution that offers accessibility and high-income training for Dynatuners, we do performance tuning and have an upcoming software product for load testing enterprise ERP systems.
What sets us apart. We are the only company in Education Technology that offers high-end Microsoft ERP Programming training with videos, mobile learning, and high-end infrastructure. Our technology is cloud-based and relies heavily on new technology. Our infrastructure is our key differentiation as it really emphasizes the hands-on experience, which is critical to gain the needed skills for getting a job today.
If you had to go back in time and start over, would you have done anything differently?
I definitely would have done some things differently. I may have gotten an investor. It was difficult to build the product while working 100 hours a week and making zero income. I also would have planned differently. I wasted a lot of money just not really understanding what sorts of skillsets were necessary to really carry things out from the business end. I had a high-level understanding and went to people, but I didn't understand all the positions. This is something, I fear that you only learn from the experience of doing it. Unfortunately, there aren't many people who have truly done it for hire. This is probably the cost of being an entrepreneur.
Pricing:
$99.00 for the introductory video series on Microsoft Business Applications ERP programming
$2500.00 for the full Business Applications Developer bundle of courses with real world labs and Certification coverage included
Contact Info:
Suggest a story: VoyageDallas is built on recommendations from the community; it's how we uncover hidden gems, so if you or someone you know deserves recognition please let us know here.