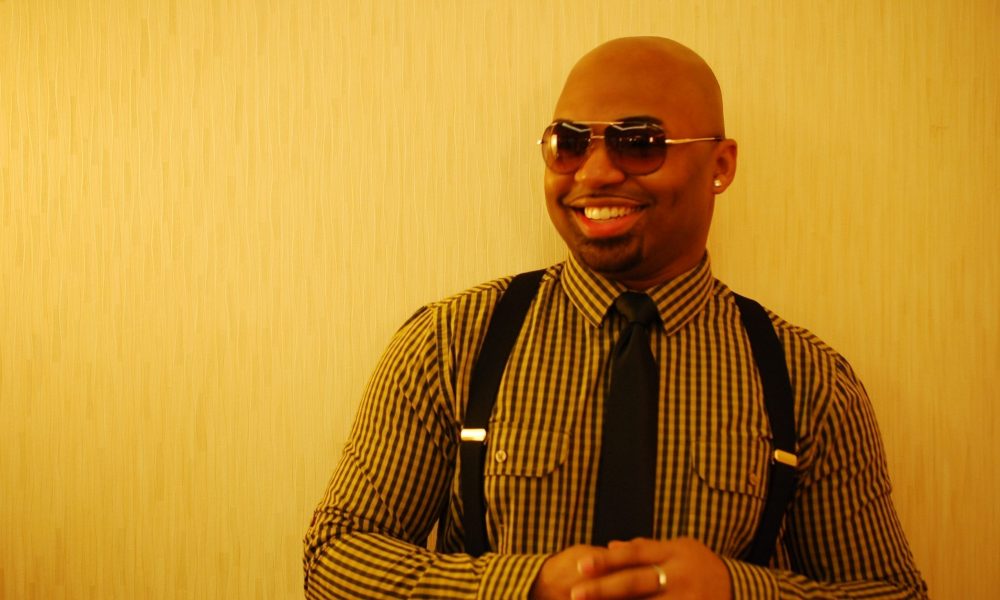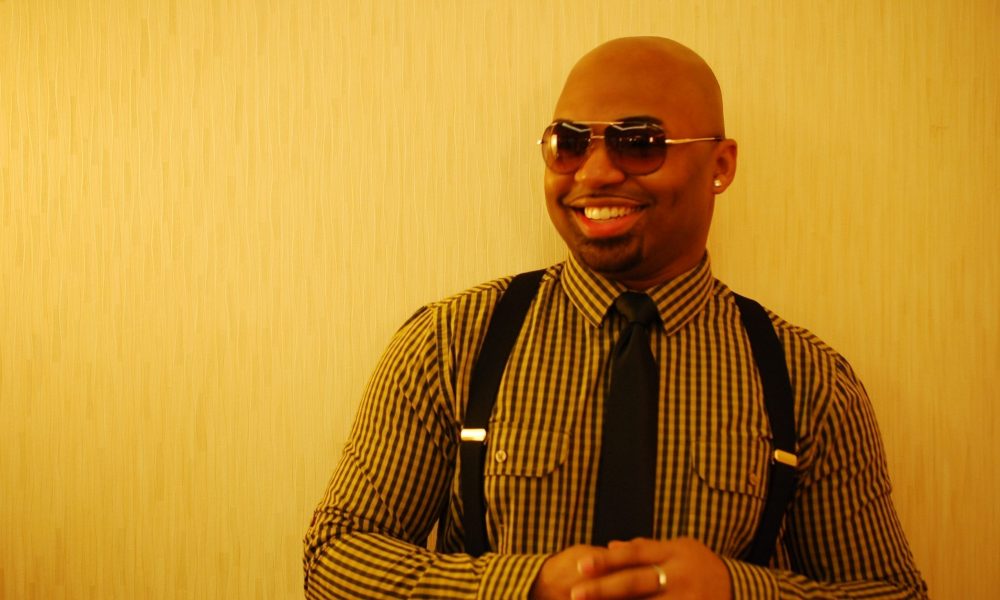 Today we'd like to introduce you to Brandon Harris (AKA B. Jareal).
Brandon, please share your story with us. How did you get to where you are today?
I was born in Detroit, MI. At Hutzel Hospital on May 14th to Deanna Ervin (Mother) and the late George Donald Harris (Father). Growing up, I was raised in a singing family and quickly gained a passion for music and singing myself. I started singing at the age of three at a local Detroit church (Locket Memorial Church of God & Christ) and later went on to take piano lessons and join the Boys Choir of Detroit, in which I landed a variety of solo pieces. After gaining a passion for singing/music, I wanted to pursue other facets of the arts as well to develop my many talents. I eventually ended up going to modeling school (John Robert Powers Modeling School), took up acting, and joined several art classes to enhance my talent in drawing and painting.
During my childhood, I started writing my own short stories, plays, and began writing my songs at around nine years old and eventually recorded my first song at the age of 11. Vocally, this was a difficult time for me to record because I was going through vocal changes, being a male, and I never really pushed the material I recorded because I wasn't satisfied with my voice.
Later, I ended up attending Edwin C. Denby High School in Detroit, MI where I became widely respected by peers, teachers and administration for my success in academics and my musical talents.
When beginning high school, I instantly joined the school's choir, under the direction of the late Sylvia Greenwood, to advance my musical gifts. I became classically trained musically and participated in the district's Solo & Ensemble Festival 3 years in a row (my sophomore, junior and senior year). The program was for students to perform one classical and one spiritual piece and to be rated before a professional judge on a 1-4 scale, one being the highest for excellent performance and four being the lowest. Each year I received a "1" (for an excellent performance) and became eligible to participate in the statewide Solo & Ensemble Festival. Also, during high school, I gained a greater passion for songwriting and began more writing and arranging. I even rewrote and arranged the school's theme song, which became highly accepted and popular among my fellow peers, teachers and staff members. I also was later elected president for the Concert Choir and began to train other students vocally and musically.
In high school, I not only pursued my passion for music, but I also became active in other extracurricular activities. I was elected into the school's Student Government, in which I attended the Michigan Youth in Government program, was the head writer and editor of the 9th-grade freshman newspaper, joined the Drama Club, in which I landed the starring male role in the Christmas play "Reason for the Season," became a member of The National Honor Society, and participated in a variety of community work/events, such as The Detroit PEACE rally and the Adopt a Child Program. I received a variety of essay writing awards from various programs, including the Michigan Educational Assessment Program (M.E.A.P.) by the State of Michigan. Writing has always been a big part of who I am. It has always been a creative outlet for me as a kid and it still is even to this day as an adult.
After High School, I began independently recording my first E.P. demo in 2005 titled "Revealed." The intention of this project was to build an audience and to get my "feet wet," if you will. I challenged myself by working on all of the material myself, including the lyrics, vocal arrangements/backgrounds and music. Although I never officially released the project, but instead gave it away for free to locals, just to continue to build my audience, I received much praise for my songwriting ability, arrangements and the overall sound of the album. During this time I believe that I had found my sound and who I wanted to be an an artist. I never wanted to mirror or copy another artist, but instead hold my own. Of course, I was inspired by many of the greats, such as Mariah Carey, Donnie Hathaway, Tank, Brandy, Fred Hammond and Karen Clark Sheard, to name a few, but doing that E.P. helped me to develop my own individuality as an artist. I gave a classic R&B, soulful sound but put my signature on it.
During this time, I also created my production company BullzHead Productions. I wanted to create a business in which I could release my projects. I also created BullzHead to be of service to others in the industry, whether musically (songwriting/arranging for others) or work for any other area in the arts/entertainment field (playwriting collaboration, video production, etc.).
I was growing as an artist and person and continued to write more songs and music even after Revealed, although I wasn't necessarily recording the material I was writing at that time. I took a pause on pursuing music and wanted to focus on school first and went on to attend Oakland Community College and obtained an associate's degree in Liberal Arts (graduating Cum Laude). I then relocated to Kalamazoo, MI. Shortly after, and started working on my Bachelor of Science degree in Family Studies, also known as Family Life Education, at Western Michigan University (W.M.U.).
While attending W.M.U., I started briefly at InterAct of Michigan, as an intern, in which I provided assertive community treatment services to individuals with severe and persistent mental illnesses, personality disorders, severe functional impairments, and to individuals who have avoided or not responded well to traditional outpatient mental health care and psychiatric rehabilitation services. I also worked with the homeless, substance abusers and individuals involved in the judicial system to provide comprehensive, community-based psychiatric treatment, rehabilitation, and support.
Shortly after InterAct, I joined the local community-based non-profit AIDS organization: CARES – Community AIDS Resource and Education Services as an intern. This organization focuses on minimizing further transmission of H.I.V. and on maximizing the quality of life for all people affected by H.I.V. Here I gained certification by The Michigan Department of Community Health: Division of Health Wellness and Disease Control as H.I.V. Prevention Specialist & Test Counselor. Shortly after interning, I gained a full-time position with CARES as a Prevention Specialist and Program Coordinator, providing prevention education to the community.
At WMU, I gained success and achievements in academics as well and was considerably invited to more than six national and local honor societies. However, I selectively joined only The National Society of Leadership & Success and the Kappa Omicron Nu Honor Society for Family & Consumer Sciences honor students. I eventually graduated Summa Cum Laude from W.M.U. With an overall G.P.A. of 3.95 on a 4.0 grading scale.
In 2013, right before finishing up at Western, I released my second unofficial E.P. titled "Realistically Speaking." I had been writing and recording songs over the years and I had done nothing with them. I decided to compose this E.P. with some of that material and release the material also for free, just to began to build my fan base up again. "Raindrops" from this particular project had become one of my most popular songs to date. I believe this project showed my growth musically and personally because I had been writing and touching on deeper, more mature subjects. I also experimented more with my sound for that particular project and wanted to incorporate different styles and sounds.
Shortly after releasing Realistically Speaking, I ended up relocating to Dallas, TX for a career opportunity in the Health and Human Services field, and I focused more so on becoming settled into the Dallas area, versus the promotion of my music. Instead, I became more focused on my experience with schooling and work. I had began working in the DFW communities, providing health education and counseling; however, my passion for music had never died.
Within the same year of moving to Dallas (2015), I release my 3rd musical project, again for free. Many people had been questioning what I was doing musically and why I haven't officially released any material or an album. At this point, I knew it was time for me to follow my heart and focus on my "first love" again, music. To hold people over, I decided to record and release a Christmas album titled "My Greatest Gift." Christmas has always been my favorite holiday and time of the year. I wanted to express my appreciation for Christmas through this album. I literally recorded this album in two months, and I believe that it was my best piece of work, especially vocally, that I had released. I was very proud of the project and was excited to put it out. The album was well received, and the benefit to making this album is that you can always go back to listen to it year after year. A lot of people would tell me that the album was one of their favorite Christmas albums and I'd often find that hard to believe, but I was and still am so appreciative of the positive feedback. That album was my last released piece of work and it only made my supporters more anxious to hear what I had in store next for my regular R&B project.
Has it been a smooth road?
Being an independent artist definitely has its challenges. Finances is often one of the major ones. Recording an album independently can be quite costly, from purchasing the recording material to working with producers, to copyrighting, the list goes on and on. But I told myself that I had to make some sacrifices and invest in myself if this is my dream. Building an audience and fan base can also be challenging. Nowadays with social media taking over the industry, it's tough to find where you fit in and how to attract people to you. We have to find creative ways to grab audience's attention and support and that can be challenging on its own. Sometimes the music, although it may be great material, is not enough to promote or carry you alone. As an independent artist, you MUST build a following in these days and times because you have no major company backing you up. This kind of sucks because all the work falls on you, the artist, and it often takes away from the creative process.
Please tell us about your work.
Currently:
It had been over four years since I had released any music, and in 2019 I told myself that it was time. I struggled with a lot of insecurities musically throughout the years, often questioning if I was good enough or if I could make it, even with all the praise, support and positive feedback that I had received up until that point. When 2019 started, I told myself that I had to get over my fears, push myself, and finally put myself out there and release my first official album. I had begun purchasing all new recording material (mics, monitors, sound cards, etc.) to rebuild my home studio, I rebranded BullzHead Productions, giving it a new logo, and I began writing what I believe is some of my best work to date.
I have spent almost a year nurturing, developing, and bringing this project to life. I've worked hard on this material, writing and recording nearly 30 songs, strategically selecting the best cuts. I wanted this album to tell a story from beginning to end and show my growth musically. I have developed a new, fresh sound for myself that I think will shock those who have been a follower of mine throughout the years.
This new album will bring a more grown and sexy, urban, yet soulful R&B style to the table. I want people to be able to listen to this album from start to finish, and I believe that some of the songs have the potential to be big hits. I am so excited for the public to hear this body of work. And I even have some great collaborations/features on this project with other independent artists.
This album will be my first official release, so to many, I will a new artist who's never been heard before; however, for those who have heard my material in the past, I will be coming back with a brand new sound like they have never heard from me before. I am excited yet nervous and curious to see the response. So far, those who are behind the scenes who have listened to the material is extra excited about it and was shocked and impressed at the same time.
Overall, my goal for this album is to give people music that they can enjoy and relate to, just pop it on and feel what I am saying. I wrote some very fun, catchy songs, as well as some deep personal ones that I believe many people will be able to relate to. My first single "My Bae Bae (Keep Loving Me)" should be out very soon, like within the coming month, and I am pushing for a Summer 2020 release for the album! You can follow me on all of my social media platforms (listed below) and get updates on the single and album.
Let's touch on your thoughts about our city – what do you like the most and least?
I like that my city presents opportunities professionally and provides a wide range of things to experience for fun and pleasure. I do not like the traffic here in the DFW area. It sometimes felt a bit too crowded for me at times as well. I also do not like the increases in the housing/apartment market. It can be a bit expensive, living wise.
Contact Info:
Email: bullzheadproductions@gmail.com
Instagram: @OfficiallyBJareal
Facebook: @OfficiallyBJareal
Twitter: @BJareal
Other: Facebook: @OfficiallyBJareal
Suggest a story: VoyageDallas is built on recommendations from the community; it's how we uncover hidden gems, so if you or someone you know deserves recognition please let us know here.
Sponsor Shoutout:
Got goals?
Kierra Anderson produces stunning, custom, made-to-order goal-setting planners and tumblers to ensure you achieve all of your 2020 goals and resolutions. Check her out at http://www.majorkeesboutique.com/ and @majorkeesboutique on Instagram.