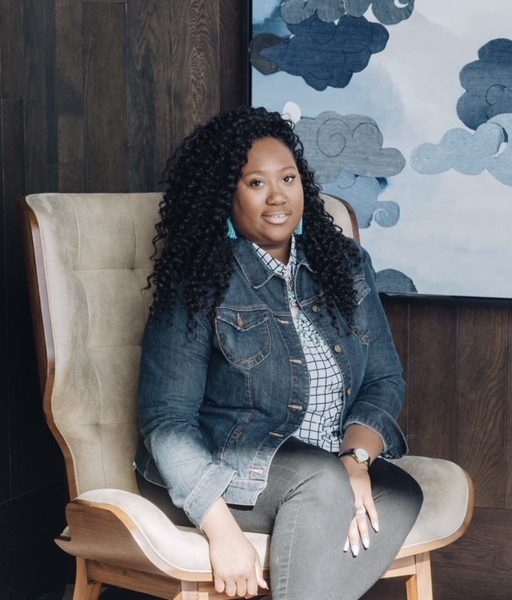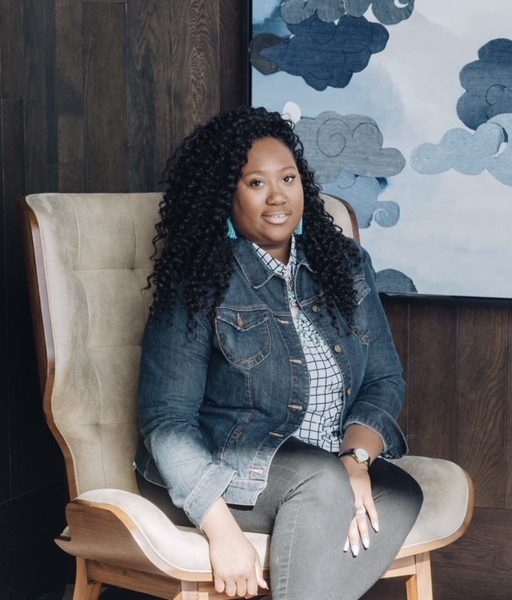 Today we'd like to introduce you to Bree Clarke.
Bree, let's start with your story. We'd love to hear how you got started and how the journey has been so far.
I always have the hardest time walking people through my story. Like telling them how it started or how I got to where I am today. Because I don't think there is an actual moment that equals a start line. I think there are many moments in your life that contribute to you finding your purpose & your passion. If that makes sense. Now do I have moments that have led to where I am today? Yes, I have quite a few of those. Lol
Growing up, my parents always had these beautiful dinner parties, brunches and social gatherings. My mother always made these occasions happen with chef prepared menus, unique Hand-crafted cocktails and just a beautiful ambiance. I was never the child that was sent to my room to play. I was the one that prepped the stuff mushrooms with salt & pepper or soften the lemons for the sweet tea. I believe these moments of my childhood led me to fall in love with events, dinners or social gatherings that I am able to create today. Also, it wasn't just about the food that was being served it was about the table…the table setting what was ON THE TABLE. As well as who was around the table. I was surrounded by people of different backgrounds, ethnicity, size, shape & more.
So, I guess I can say I started off as a child with a love for parties that grew into an adult who loves to entertain. An adult where laughter, great conversation and fabulous food have fueled life, passion and showed me to a place where I am today.
Has it been a smooth road?
Smooth road…. what is this that? That beautiful picture or "filter" that is shown on Instagram or social media.
It has certainly not been a smooth road. I had a lot of growing up to do. I had to learn to love & get to know Bree. I will be the first to admit that some of my obstacles that I faced were self-induced. For a long time, I was entitled and only thought of myself. I didn't think of the woman or person next to me.
This led to bad decisions as well as heartache for me & those around me. It also led to those that have judge me from my past and who at times have not wanted to work with me because of my past. This has hurt, but at the same time obstacles & challenges equal opportunities. They create moments where you learn to build a door to replace the one that was slammed in your face.
Another huge challenge I have faced along the way is that of comparison. It is very easy to get wrapped in what is going on around you. When you do this, you aren't able to focus on what you are doing or what you are meant to be doing. Comparison kills creativity. And I have had to learn, sometimes the hard way that. This I believe is something that is very hard to admit. But we have each have been guilty of it at one time or another.
I have also faced financial struggles as well. At one point in our life my husband and I had no home. We literally slept in our car, horrible cheap motels or would stay with friends. This was a huge obstacle that took some time to shake. There were moments when we had less than $20 to our name. I still to this day wonder how we started our family business with $25-30 and some change. But as mentioned before no matter how many challenges I have faced these are not to be counted. It's the opportunities that have arises from these struggles. That is the true beauty.
So let's switch gears a bit and go into The Iman Project + Lavender Mint Designs story. Tell us more about the business.
I have two businesses that are strongly connected and would not be if it wasn't for the other one. The Iman Project + Lavender & Mint Designs.
Lavender & Mint Designs focuses on affordable & trendy handcrafted farmhouse tables & furniture for families. Our handcrafted farmhouse tables & furniture have a mission. To bring families together to share meals, memories & moments. They are built with love to fit the modern family's style, needs & budget. I wanted to be able to offer families no matter where there is economically the opportunity to have a beautiful & long-lasting piece of furniture. As mentioned before my husband and I did not have a home. When we did get a home, we could not afford a dining table. Literally when we shared meals together it was either standing up at the counter or sitting on an air mattress. With Lavender & Mint Designs we are giving families all over the opportunity to gather around a farmhouse table.
The Iman Project is a business that focuses on community, uplifting & diversity. This is done through our "On the Table" Workshops with a purpose. Where a space is created that no matter your background, age, skin color, religion, or walk of life you feel at home a space where EVERY Girl is WELCOMED. We offer empowering workshops where from macramé, floral design, painting, calligraphy, succulent design & more. Our workshops are known for providing a space for all. A space where the person next to does not look like you and that this is beautiful. These workshops are also offered at an affordable cost. I am a strong believer that there is more happiness in giving then there is receiving. So, with each workshop ticket I make sure a full lunch or dinner is served along with cocktails. Along with this I make sure that each guest leaves with a curated gift bag filled with goodies from local small businesses.
I am truly proud of both business due to the simple fact that each one was built from my own personal experience in life. They therefore hold a special place in my heart as well as meaning. I try not to think about what sets me apart from other but I do think about what my brand has to offer. In everything I do, I wish to make all things beautiful while creating an experience. So, whether a family is sharing a meal seated at our handcrafted farmhouse table. Or ladies of different backgrounds are enjoying a workshop around the table. It makes my heart smile.
How do you think the industry will change over the next decade?
Trends change, peoples likes & wants change. Do I ever think to myself people will get tired of farmhouse tables & workshops? Yes, every day. But at the same time, I know my passion & my purpose, and this will always remain the same. I adore everything about a strong, beautiful, fair & diverse community. I see my farmhouse table bringing that "back in the day" vibe back of connecting with your family & friends in your home around the table. I see my workshops going to different cities & countries. Embracing diversity and breaking down barriers that are created today in society.
Pricing:
"On The Table" Workshops with a Purpose Tickets range from $60-$65
Modern Farmhouse Tables Start at $300
Contact Info:
Image Credit:
Courtnee Murphy, Beatbox Portraits & Mia Blessinger
Getting in touch: VoyageDallas is built on recommendations from the community; it's how we uncover hidden gems, so if you know someone who deserves recognition please let us know here.