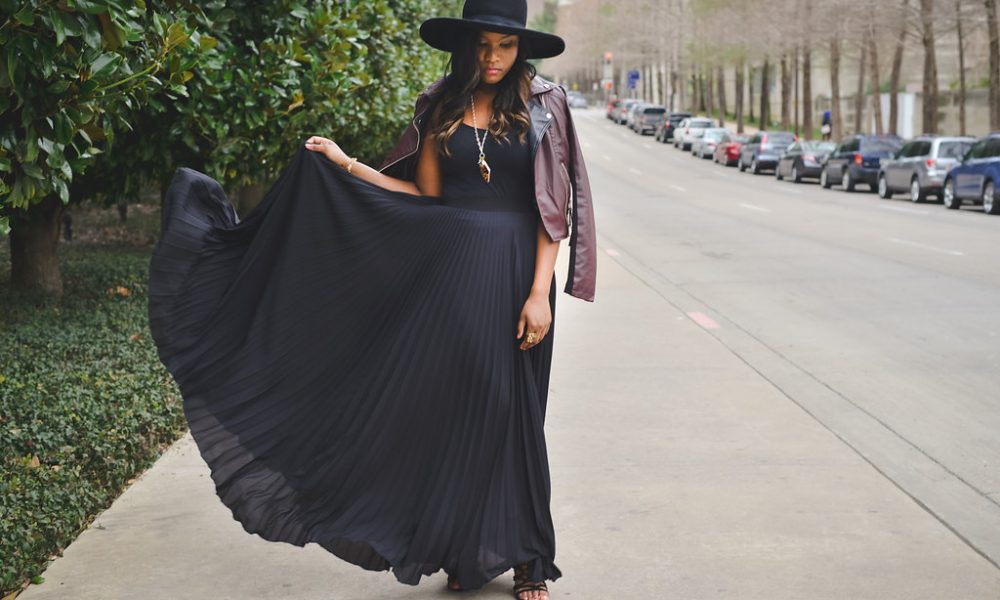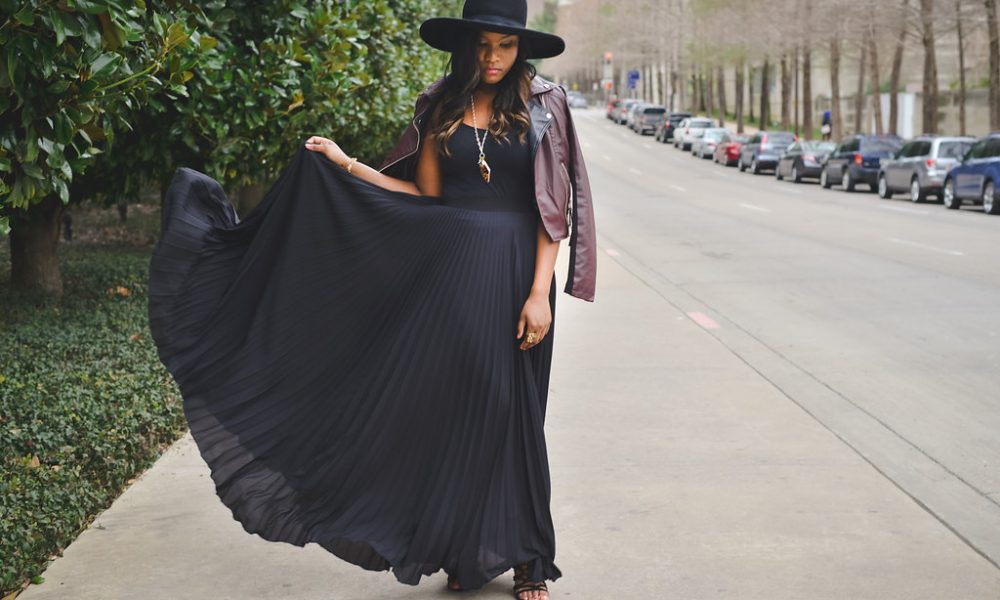 Today we'd like to introduce you to Briana Roker.
Briana, let's start with your story. We'd love to hear how you got started and how the journey has been so far.
I'm better known as BSRTheFashionista! I was born and raised in Dallas, Texas and I'm 26 years young! For as far back as I can remember, I've always had a love for fashion. I was introduced to fashion when I was five years old. I was that little girl who tried on everything in her mom's closet, I was that teenage girl who bought every fashion magazine on the magazine stand, and I am now among the many individuals who work and/or have a career in fashion. After being accepted into the Fashion Institute of Design and Merchandising but not being able to attend due to having a single mom who couldn't afford the expensive tuition costs, I rerouted my fashion school journey desires and attended the Art Institute of Dallas. During my time as a fashion student, I learned a significant amount about not only fashion, business, and design but about art as a whole.
I love everything about the creativity and freedom behind fashion and style. It is truly an art in my eyes. I've designed and created many concepts for photo-shoots, video shoots, and even commercials. I've been a triple threat for quite some time, with being able to model, style and creative direct for the past 7 years or so. During my time of being a freelance model, I learned that the most important thing is executing the desired vision of the photographer as well as understanding the concept of the photo-shoot. As a stylist, I figured out how to produce ideas and design visual representations through models that will illuminate the overall presentation of any artistic vision anticipated. My experiences as a former model and current fashion stylist have not only strengthened my skills in the creative process behind conceiving concepts, but they've also allowed me the privilege of comprehending all aspects behind the scenes and therefore strengthening my talents as a creative director.
I've always been a very creative person and my creative abilities are evident in everything I do. I simply love to create. My long-time fashion instructor at The Art Institute of Dallas said: "Briana has an ability to create and see what others can't by accentuating what is understood and emphasizing what is un-interpreted". I believe that creativity is an art and "Art is supposed to have the power to provoke and the authority of a heartfelt vision". Shortly after graduating college I started my blog BSRTheFashionista which is composed of blog posts based off of current life realizations, style advice, traveling adventures, event recaps, & fashion styling work. My blog is a showcase of my world as I've come to know it, design it and love it. You can find me on Instagram: @bsrthefashionista or check out my blog at www.brianaroker.com to keep up with my adventures, see what's going on or what I'm up to.
I believe everyone has a purpose. I also believe that as you discover and choose to walk in your own, you influence and empower others to do the same.
Aside from being a full-time fashionista, I am the Co-Founder of The Impact: A Millennial Empowerment Experience. The Impact is a millennial empowerment experience founded and designed by myself & Dr. Genovia Holmes, to influence, empower and impact young adults on everyday issues that affect, attack, and apply to their age group, current life stage, and overall lifestyle. After attending many empowerment events that we felt were missing a millennial voice, we decided to create a safe place for that voice to be heard loud and clear.
I'm a woman of many talents, but I am a creative by way of the creator. Greater is he that is within me. Without God, I don't know who I am or where I'd be. I'm thankful to him for all that he's designed and blessed me to be. I ultimately hope to keep progressing and flourishing within his plan for me and I hope my story inspires others to do the same.
We're always bombarded by how great it is to pursue your passion, etc. – but we've spoken with enough people to know that it's not always easy. Overall, would you say things have been easy for you?
It has definitely not been a smooth road! In order for me to reach the accomplishments and goals that I have, it required me trusting God, sacrificing, enduring through many hardships, dedicating time, and practicing patience. I'm human, and I am not perfect by far! Of course, I struggle, I just don't quit!
I've had to teach myself not to compare my journey with others. We live in a world where people have crockpot dreams but are more intrigued with microwave realities. I've had to train myself to keep trusting that the seeds I plant will grow and I'm learning to keep watering them even in the storms. I've also come to learn that waiting on God requires the willingness to bear uncertainty, but he's always worth the wait. There's more peace in God's possibilities vs. your own predictions. HIS PLAN is ALWAYS better than our own!
I still consider myself to be a work in progress because I still have work to do and there is always room for progress. I choose to be more transparent about my downfalls as often as I can because I never know who they could lift up. For me, it's not about likes, comments, and a million followers. I don't do what I do for people to like me, I do what I do for the girl that needs me. — It's for that person that says:
"I'm glad you shared that."
"I needed to hear that."
"when you wrote that, it helped me & touched me/served my soul" or …
"I've never heard that before & I needed to know that someone has been through those things."
I've learned that I can impress people with my accomplishments and successes but I can impact them with my failures and setbacks.
So let's switch gears a bit and go into the (Briana Roker) BSRTheFashionista, The Impact: A Millennial Empowerment Experience story. Tell us more about the business.
I am in the business of bringing creative visions to life! I am a fashion creative. I'm a full-time fashionista & creative soul all in all!
I have a fashion and lifestyle blog: (BSRTheFashionista), I am a creative director & fashion stylist & I am the Co-Founder of The Impact: A Millennial Empowerment Experience.
I started my blog BSRTheFashionista soon after I graduated from college and it was initially a simple fashion blog. Over time, I revamped and used my blog to express myself, current life stages, revelations, and lessons that I gained. I am blessed to have had the privilege to collaborate with local brands, meet great people and take part in amazing opportunities.
Creative Directing/Fashion Styling is a passion of mine in many ways. I love to bring creative visions, to life and express them in artistic measures. I've been in love with fashion for as long as I can remember, but I discovered that my gift in expressing it and showcasing it through others is what I'm most passionate about. People reach out to me with ideas, I give my feedback and interpretation and then I produce a visual manifestation of their ideas.
The Impact: A Millennial Empowerment Experience is a millennial empowerment experience designed for millennials by millennials. my partner Dr. Genovia Holmes and I understand and relate to our generation and their needs on a much more intimate and sincere basis because we too have stood and sometimes still stand upon the same grounds and levels ourselves in some way, aspect or form. At "The Impact," we discuss the conversations that are important to our generation, we speak about the subjects that others fail to speak on and when most attempt to arrange gatherings and events to simply inspire, we are dedicated to creating an impact.
I'm most proud of my constant dedication and commitment to stay true to myself and content within my journey. I believe that the supporters I have are loyal, real and true, not everyone can say the same. I also am proud that I didn't give up as many times as I felt that I was having a meeting with defeat. I've always been brave enough to create a space to become no matter where I've been.
I'm not fueled by the satisfaction, popularity or validation that most of the world is consumed with today. In a world of likes and followers, I just want to be heard. I just want to be purposeful. I just want what I was created to do to be done as best as I can. I was designed to impact. I was made to be different and to make a difference. I'm dedicated to fulfilling my difference as appose to most who are fearful of theirs. I believe in my magic even if everyone hasn't experienced it yet. God is my source for everything. As long as I have him, I am content in wherever I am business wise or life wise because everything I have or ever will have I was granted through him. I never take that for granted.
Has luck played a meaningful role in your life and business?
I'd say that I'm blessed more than I'm lucky. Not everyone can say that they've always known what they wanted to do or figured out what they can't see themselves not doing for the rest of their lives. I consider it a blessing to have realized what I have a passion for. So many people my age are still trying to figure it out. Now, I'm not saying that I have it all figured out at all. I'm simply saying that I know what I want and don't want out of this life I've lived thus far and I think that's a milestone that most consider being heaviest to move. I think luck leaves you, but blessings stay. I'm grateful for all the connections I've made, the network that I've built, and the successes that I've encountered so far. I consider them all blessings because they're all still substantial and valuable to me today. If I were just a lucky person, I'm not sure if I would be as lucky as most would perceive lucky is today.
I've had bad experiences, made some terrible business choices and I've even had to deal with negativity. But for every negative, there is always a positive and I always find it.
Contact Info:
Website: www.brianaroker,com
Email: brianaroker@gmail.com
Instagram: @bsrthefashionista
Facebook: @BSRTheFashionista
Twitter: @BrianaRoker
Other: Youtube: BSRTheFashionista
Image Credit:
Dennis Webb Jr., Dayna Soar, Ineyes Wright
Getting in touch: VoyageDallas is built on recommendations from the community; it's how we uncover hidden gems, so if you know someone who deserves recognition please let us know here.