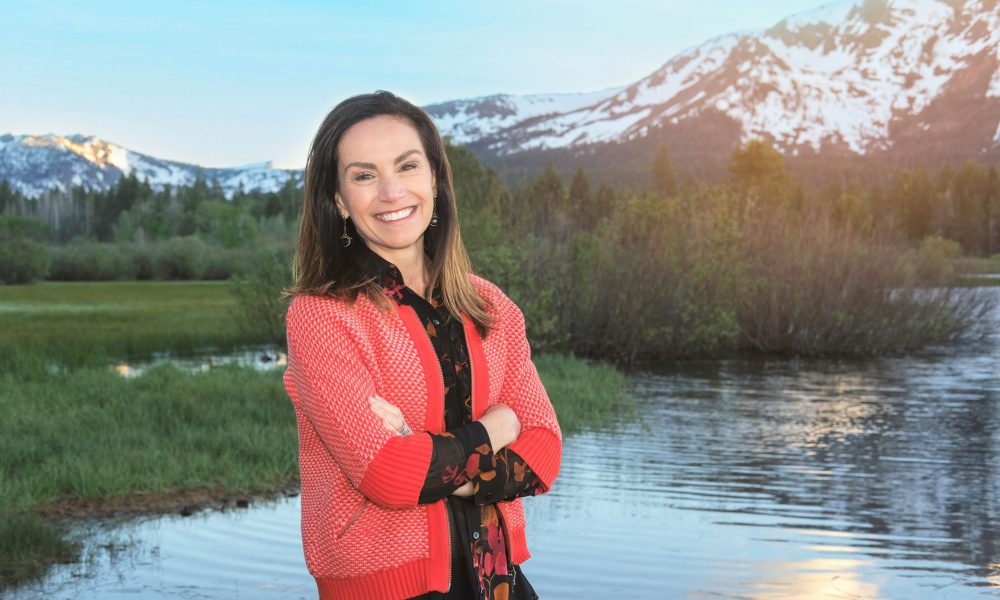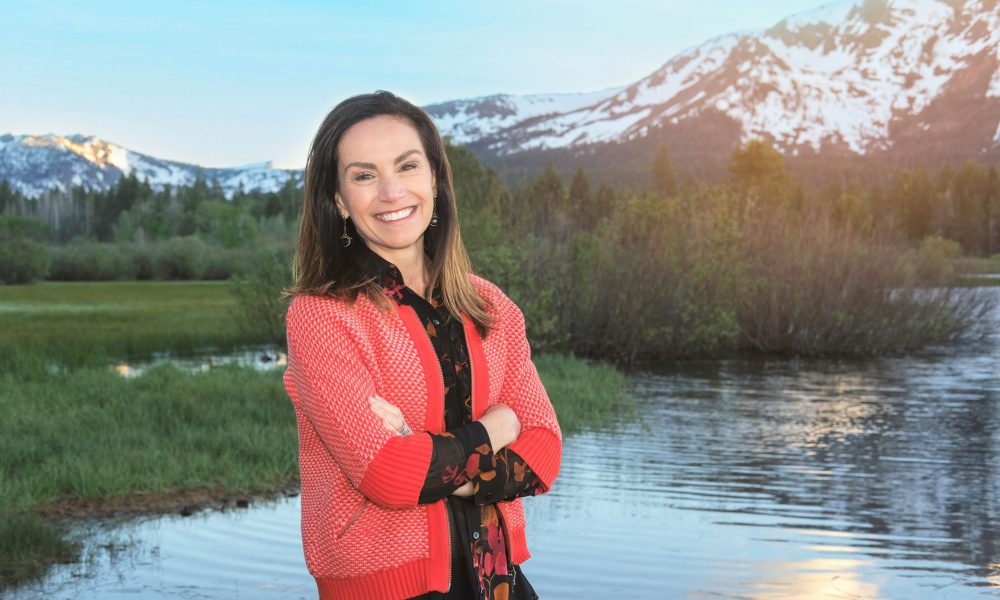 Today we'd like to introduce you to Dr. Carla Pulliam.
Dr. Pulliam, can you briefly walk us through your story – how you started and how you got to where you are today.
I am thrilled to tell my story now, at this most creative and exciting time in my career. I am understanding more fully what is important to me in my work. I am forming a new business with a colleague in order to maximize synergies and economies of scale to provide quality psychological care to as broad an audience as possible.
The process of arriving here has evolved slowly and has only come to be understood by me over many years, however. My own therapy, relationships, and experience of motherhood have greatly influenced my path, together with a good dose of circumstantial serendipity and hard work.
It surprises me still that I can feel so well suited for my job- truly right where I should be at this time in a profession that I love and that feels meaningful in the world – without having been fully conscious of choosing my steps.
Specifically, I declared psychology as a major at Smith College in undergraduate school because it was time to declare something and I hadn't yet identified other appealing options. Furthermore, I had traveled extensively abroad by my senior year and felt better suited for an international career with language or business, and so left psychology behind and found a job in consulting after graduation. Graduate school in psychology was my second career, several years later. Once employed, I enjoyed teaching and working in hospitals, but family constraints eventually led me to private practice.
I quickly learned that I was not suited for the short term, problem-focused therapy taught in most graduate schools. I continue to feel that short term interventions can provide symptom relief, especially with high functioning patients who have specific difficulties that are uncomplicated by longstanding patterns. These therapies do little, however, to change relationship styles, increase self-awareness and identity integration, or promote greater creativity and joy in one's life.
I was instead drawn to psychodynamic, or psychoanalytic psychotherapy, which aims to change long term relational patterns, understand personality configurations and the unconscious mind and strives for deep connection and lasting change. When an individual invests the time to learn about themselves deeply, in the presence of another neutral yet intensely interested mind, symptoms do resolve. But people additionally become their best selves, with improved relationships, an ability to act in their best interests, and having increased peace, joy, self-confidence.
More recently, with deepening divides among people around issues of politics, race, gender, class and multiple other variables, my focus has been on promoting kindness and mutual understanding. Here too psychodynamic/psychoanalytic psychology is a good fit for me, insofar as it values social justice and working on behalf of the greater good.
In this vein, I have recently been fortunate to encounter a group of like-minded, multiracial women. We have met over time and have organized and implemented a series of Real Talks on Race. These talks involve small group facilitated discussions around potentially contentious racial issues, in the hopes of learning to listen and understand different perspectives.
I feel additionally grateful for a like-minded colleague, with whom I am forming a group practice around the principles of warm, authentic and professional psychological care, integrated with interdisciplinary practices of well being such as yoga, nutrition, mindfulness and other interventions proven to augment the health of the individual. We have formed "Chrysalis: Integrated Psychological Health Center", so named to connote the idea that humans, like the chrysalis of a butterfly, already have everything they need to develop into something amazing given adequate circumstance and environment. My partner and I hope to be an active community presence- in our schools, churches and elsewhere- treating, educating and advocating for people, kindness, self-understanding and the principles of quality psychological care.
Great, so let's dig a little deeper into the story – has it been an easy path overall and if not, what were the challenges you've had to overcome?
Life puts barriers in our path. And life presents opportunities. In many ways, I've had fewer obstacles than most, insofar as my parents valued education and had the means to enable me to pursue it. I was loved and was exposed to many and varied experiences growing up.
In other ways, I have been quite anxious. Patients often tell me their struggles seem trivial compared to most. To this, I would say that we all have anxieties and struggles. Facing and understanding them – as opposed to minimizing and dismissing them as worthless- enables us to break free of destructive patterns in our lives and relationships and be more genuine, happy and loving towards others.
Personally, my biggest obstacle has been identifying my own voice and prioritizing its value. It has taken time and patience to be open to the evolution of myself, find my passions and form them into my life's work. Personal experiences, relationships, health challenges, and life stage have all created obstacles and opportunities. But their confluence has shown me where my talents lie and where I want to focus my work in order to have the greatest impact. It is wonderfully exciting at this stage to be working with a sense of joy and creativity in my life.
What do you do? What do you specialize in?
My business is a psychotherapy practice, meaning one comes to me for talk therapy. I will encourage you to be curious about yourself. My commitment and belief in personal autonomy mean that I won't tell you what to do – which would presume that I know what is right for you- but will instead guide you on your own path of self-discovery. If we work well together, you will learn to delight in your strengths and to tolerate and accommodate your weaknesses. Along the way, uncomfortable symptoms of anxiety, sadness, feeling stuck, over-using substances and other problems will improve.
You will find me interested in the whole body as part of mental health. Brain and body research is exploding with discoveries about how relationships – especially early ones- impact physical and emotional development over time. Body awareness, mindfulness, meditation, breath work, nutrition, exercise, and many other interventions contribute to the well being of the individual, and together we will play with all of these ideas and their relevance to your overall psychological health.
I am especially interested in the interface between physical health, relationships, and emotional well being. I have specific expertise in working with diabetes and chronic pain.
Research is also exploding with information about how trauma and dysfunctional relationship patterns get transmitted through parent/child relationships, especially with infants. I am passionate about assisting parents with the intense emotions provoked by parenting children and about discovering their meaning.
I am interested in race, gender, sex, class and all forms of bias. I want to encourage mutual understanding and minimize cruelty in our world.
Most exciting for me right now is how I can maximize my impact in the above areas through the formation of the aforementioned group ("Chrysalis") with a colleague whose private practice shares many of the same emphases. As a group, we hope to continue impacting the above areas, but additionally to engage in training and treating groups and families instead of just individuals. We want to develop research to better understand what makes people heal. We plan to explore how ways of being and thinking play out in communities, politics and the world. We hope to be a helpful presence at the local, community level.
We, humans, have minds that are complex and difficult to understand. In intensive psychotherapy, it is possible to understand one's own mind. This awareness helps us all function as our most loving selves. People are kind when they've been treated with kindness. Our hope in our group practice is that by offering comprehensive, quality care, we can make our corner of the world a better place.
Do you look back particularly fondly on any memories from childhood?
I have a lot of happy memories from my childhood. The first image that comes to mind is playing in a friend's backyard. We were chasing fireflies to capture in glass mason jars. It must have been a party because there were parents and children and dogs running around. Maybe not just dogs– perhaps even puppies. An idyllic memory.
Like all human beings, however, I also have anxiety laden memories. Mine are surely less traumatic than many. I work with individuals who have torturous memories. Yet we all have shameful, frightening, embarrassing, overwhelming recollections of our past, in addition to our happy memories.
The task in psychodynamic/psychoanalytic psychotherapy is to look back at these disjointed pictures from one's life and create a story that has a beginning, a present, and a future- hopefully with a capacity to reside in and fully live into the present. Understanding the story of how one becomes who they are leads to maximal peace about life choices. Facing the good and the bad within oneself in the presence of an attentive,  genuinely interested human being is courageous work that reaps multiple and long-lasting benefits.
Pricing:
My fee is $175 per 50-minute psychotherapy session.
Contact Info:
Address: 315 West Wall
Suite 200
Grapevine, TX 76051
Website: www.carlapulliam.com
Phone: 817-251-3507
Email: drcbpulliam@carlapulliam.com
Image Credit:
Headshot by Karen Kaye Photography
Getting in touch: VoyageDallas is built on recommendations from the community; it's how we uncover hidden gems, so if you know someone who deserves recognition please let us know here.