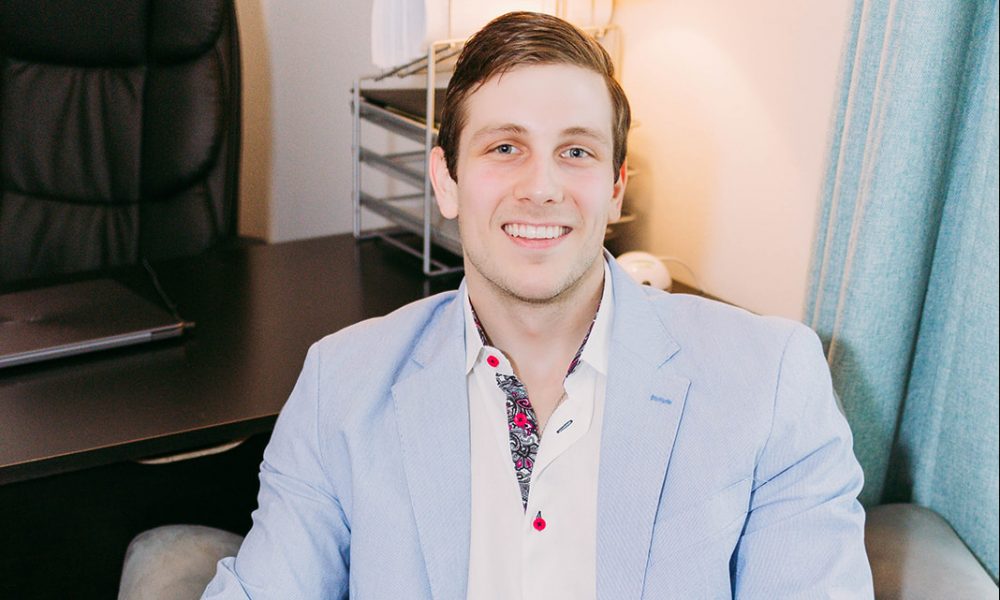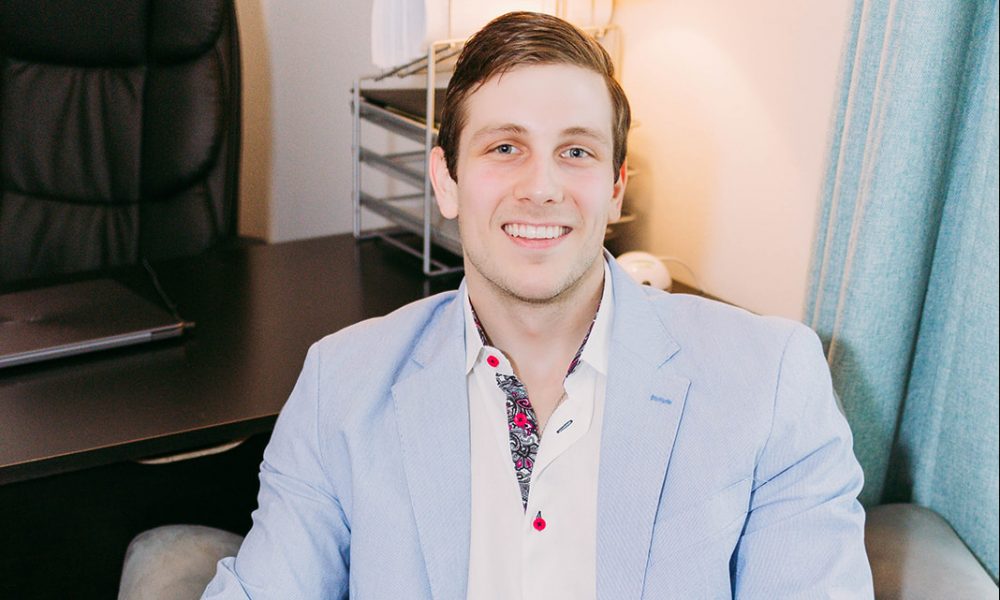 Today we'd like to introduce you to Christopher Missimo.
Christopher, let's start with your story. We'd love to hear how you got started and how the journey has been so far.
My name is Christopher Missimo. I am the owner of Missimo Motivation (LPC, MA., NCC). My story begins during my childhood years when I was diagnosed with ADHD, Bi-Polar, Conduct Disorder, and Oppositional Defiance Disorder. The summarized version includes ten years of therapy between ages 5-15, 13 years of medication between ages 5-18, and multiple inpatient hospital stays between ages 5-11. The longest hospital stay was three months in an institution in Austin, Texas. This hospital hosted children and adolescents with severe mental illness. For example, my roommate was a positive schizophrenic, meaning he had vivid hallucinations, including seeing dead people.
During this time, the state of Texas was also attempting to take me away from my mother, who was a single parent of 2 boys. They failed in this attempt, due in large part to a team of mental health experts that fought on my behalf. Back then, I was not expected to attend college, hold a successful job, or engage in a healthy intimate relationship. I went on to obtain my degree in Psychology with a minor in Rhetoric and Argumentation from Baylor University a year early with a major GPA of 3.95 and a minor GPA of 4.0, followed by a Masters in Clinical Mental Health Counseling from Sam Houston State where I also graduated a year early and top of my class with a GPA of 4.0. While the rest of the awards and achievements I have received are beyond the scope of this summary, I think it's important to note that I have accomplished much more than anyone imagined. I am currently the owner of Missimo Motivation, a business focused on bridging the gap in holistic and preventative care between mental and physical health/performance. I do this by providing both mental and physical health services (i.e., psychotherapy, psychological assessments, life coaching, mental training, fitness coaching, etc.). I founded Missimo Motivation in January of 2018, but really it began during my second year in college when I founded my first business with a fellow student in 2012. The vision was always there, but I needed to fine tune things and build capital to really pursue my dream. I founded the business in hopes of providing the highest quality of care towards the gaps in health aforementioned. The combination between mind and body MUST be acknowledged, and while not all of my clients utilize both services, I encourage all to explore that wellness balance.
Research: My research interests include facets related to athlete mental health and performance, gamer mental health and performance, social media and screen time, resiliency, financial psychology, and dating/relationships. My research background is in social psychology, health/exercise psychology, and sports psychology.
Clinical: I currently specialize in working with athletes, gamers, dating/relationships, and financial counseling. However, I do see ages eight and up with a variety of concerns across the board. I also administer psychological testing for concerns like ADHD, behavioral disorders, mental disorders, achievement, personality, anxiety, depression, etc.
Misc: I have an additional pillar of my business that is focused on teaching clinicians how to run successful businesses. There is a MAJOR issue right now in the field of psychology regarding successful business practices as clinicians go to school for 7-10 years on average only to come out with zero coursework or experience in running a business. Yet, most come out seeking to run or become a part of private practice. My role is to teach these individuals how to be successful on the business side of things so they can be more effective clinicians.
We're always bombarded by how great it is to pursue your passion, etc – but we've spoken with enough people to know that it's not always easy. Overall, would you say things have been easy for you?
Growing up in a household of financial, mental, physical, and behavioral hardship influenced me to become more independent early on. Around age five, I was diagnosed with ADHD, Bi-Polar, Conduct Disorder, and Oppositional Defiant Disorder. Between the ages of five and fifteen, I was in therapy sessions almost weekly. Due in large part to my impulsive anger, I bounced around between clinicians trying to find someone that could help. Between the ages of five and eighteen, I was on medication, at one point taking approximately eleven pills a day. Between the ages of five and about eleven, I was hospitalized numerous times, the longest of which was a three month stay in Austin, Texas. Between having a father with mental illness, my own personal mental health struggles, CPS issues, and financial hardships, it's not a stretch to state that there was a lack of opportunity presented in my childhood. Nevertheless, this enabled me to experience a variety of lessons that I otherwise would not have learned. These hurdles have enabled me to enhance my levels of dedication, focus, consistency, and work ethic to the highest possible level. I have become a planner with specific goals that I intend to achieve. In order to accomplish these goals, I have learned to utilize every resource at my disposal and have turned my struggles into powerful habits and motivations. In doing so, I was able to complete a bachelor's degree in psychology with a minor in rhetoric & argumentation from Baylor in just three years with excellent grades. In addition, I obtained my Masters in Clinical Mental Health Counseling from Sam Houston State a year early with a 4.0 GPA and various awards.
Moreover, I successfully eradicated $85,000 in debt within twenty-eight months with proper planning and the necessary sacrifice. I have worked 4 years in the mental health field, mostly in private practice. It's been anything but a smooth road up to this point, but I continue to fail with intention as I learn daily how to become a better business owner and how to share that information with other clinicians.
Tell us more about the business.
Missimo Motivation is focused on bridging the gaps that exist in holistic and preventative care between mental and physical health/performance. I do this by providing different services in each space (i.e., psychotherapy, life coaching, mental training, psychoeducational groups, fitness coaching, etc.) as well as through my network of professionals and partnerships. I specialize in athlete concerns, gaming concerns and screen time, dating and relationships, and financial counseling.
I'm most proud of the fact that I'm 100% self-made when it comes to my business. That process has provided endless little pieces of wisdom that I can now share with others.
What sets Missimo Motivation and me apart from others it that other practices do not offer both mental and physical health and performance services. My business is looking to address the whole person rather than a singular concerning facet. Additionally I think my expertise in athlete and gamer concerns is unique in the space of psychology as well.
Lastly, what sets my business apart is that I'm the founder of RAMP, a psychological model for success that steps from my background in social, health, and sports psychology. I've had tremendous success with RAMP, and I'm continuing to engage in various speaking engagements and authorship opportunities with it. You can find more information on the model on my website.
Has luck played a meaningful role in your life and business?
I'd say, for the most part, people would classify my story and my journey as one riddled with bad luck. Bad luck is based on perspective, though. If I didn't go through the trials I've faced, would I be as resilient as I am today? Who knows. I see all failures as opportunities, and I see pain as growth equity. Rather than dwelling on the role of having or not having luck, I do my best to focus on the opportunity in everything I have experienced in life and business.
Pricing:
Psychotherapy – $125 for initial session, $100 for subsequent sessions. All private pay. Prices subject to change.
Life Coaching and Mental Training – $75 per session. Prices subject to change.
Mental/Physical training packages – Gold $150 a month, Silver, $100 a month, and Bronze $70 a month. Prices subject to change.
Individual Training – $50 a session. Prices subject to change.
Group Training – $20 a session. Prices subject to change.
Clinician consulting – $100 per appointment. Prices subject to change.
Contact Info:

Image Credit:
Caroline Estes
Suggest a story: VoyageDallas is built on recommendations from the community; it's how we uncover hidden gems, so if you or someone you know deserves recognition please let us know here.
Sponsor Shoutout:
Got goals?
Kierra Anderson produces stunning, custom, made-to-order goal-setting planners and tumblers to ensure you achieve all of your 2020 goals and resolutions. Check her out at http://www.majorkeesboutique.com/ and @majorkeesboutique on Instagram.
Check out No Home Summer: A Documentary