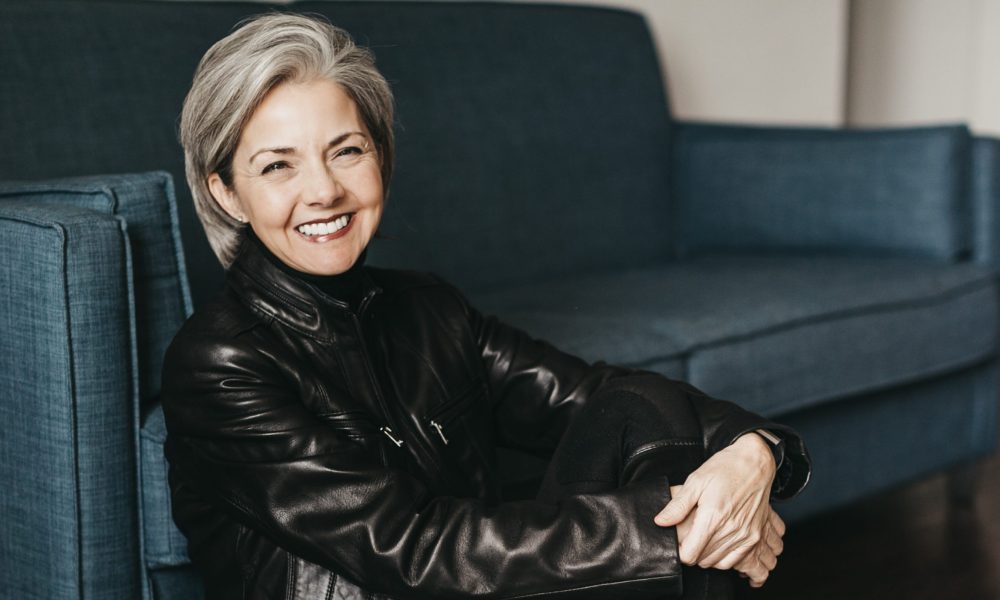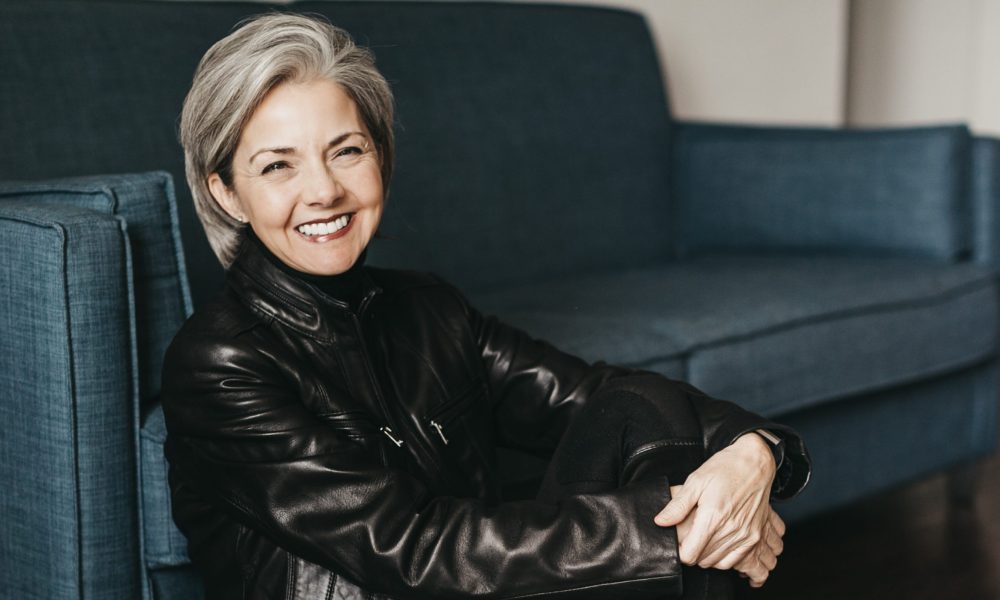 Today we'd like to introduce you to Elise Gaston Chand.
Elise, can you briefly walk us through your story – how you started and how you got to where you are today.
Because of Horses Podcast is about people who have found a way to incorporate their passion into their everyday lives, and who've given back and helped others because of that passion. Each week's guest is from a diverse background, pursuing a wide range of careers, including Justice Sandra Day O'Connor's brother, who's running the family's 200,000-acre ranch and writing New York Times' best-selling books; a former CBS news correspondent who is realizing his life-long dream to own and operate his own 70-acre bed and breakfast; a National Geographic filmmaker who's trying to save the wild mustang; a prolific author of horse books who leads literacy initiatives in impoverished schools; an internationally recognized photographer who travels the West Coast, taking photos of terminal children in super hero costumes; husband-and-wife country performers who advocate for abused animals; and many others.
It's also a personal journey for me — a 52-year-old single mom from Dallas, I was laid off earlier this year after working as a Human Resources executive for over 25 years. My dad passed away two days later, following the loss of several beloved family members over the last year and watching my daughter regain her health after being house-bound for 10 months. These kinds of things tend to make you introspective… which led to a genuine clarity about having only one life and determining what I really want to do with it.
My father was an NBC news correspondent to the White House and, later, an anchorman for WFAA in Dallas. So I suppose it's not surprising that I grew up wanting to be a journalist, I studied journalism in college, and I worked as a reporter and editor in my "first" career. During this time, I covered Capitol Hill in Washington, DC, was an editor for the Byrd Syndicate in northern Virginia, worked as an on-air radio reporter, and even did on-camera "industrial" videos. Life ultimately led me into Human Resources and the profession was very good to me, allowing me to work for phenomenal companies like Baylor Scott & White, Yum! Brands, Mary Kay Cosmetics Inc., and Starbucks. I continued writing in my very limited spare time, becoming a published author of five books and freelancing when the occasion arose.
I've also been horse-crazy my entire life and have ridden, competed, bred, and imported/exported horses as an adult… fit in around working full-time and raising my daughter. Over the summer of 2017, after a great deal of soul-searching, I decided that unifying my passion for story-telling and for horses just felt right, especially at this point in my life. And so Because of Horses Podcast was born, through which I get to tell the stories of successful and well-known people who are living their dreams.
We're always bombarded by how great it is to pursue your passion, etc – but we've spoken with enough people to know that it's not always easy. Overall, would you say things have been easy for you?
It hasn't been smooth, but I've had a great deal of encouragement from my family and, especially, from my brother, daughter, and boyfriend, and a long-term friend who's acted as a mentor to me.
It also helps tremendously that my podcast guests are doing what I want to do — creating an intentional, on-purpose life that allows them to live the way they want to, pursuing their passion. Every interview and episode is almost like a personal coaching session, describing how that individual made this path work for them. It's also incredibly inspirational.
Probably the most important lesson I've learned from every single guest, no matter their profession or their personal history, is that following their dreams didn't entail a one-time decision to do so. It actually required that they re-commit over and over, each time an obstacle arose. The same is true for my own journey.
So when I had to figure out the technical side of producing a podcast, the equipment I needed, the format, the show-clock, had to line up the guests, find my own "voice" and the tone of my show, had to figure out how to build listeners, how to market and advertise, had to design the cover art, figure out the technical requirements for hosting sites and for podcast apps, and so on… With the exception of finding guests — I have yet to be told "no" when I've invited someone to be on my podcast, including celebrities. But the other steps were a challenge: each took a great deal of thought and research, and each "answer" required re-committing to the path I was on.
I'm actually my biggest challenge — maintaining my nerve over the extended period required in the podcast world to develop a big audience. My daughter and I are living on savings, which heightens the anxiety at times.
We'd love to hear more about your business.
Because of Horses Podcast is about people who have found a way to incorporate their passion into their everyday lives, and who've given back and helped others because of that passion. Each week's guest is from a diverse background, pursuing a wide range of careers. Some are well-known and -respected, and have achieved celebrity status. Others are early in their careers and still working to establish themselves, but are so talented and determined, they're already receiving recognition.
I'm not sure "proud" is the right word — "grateful" feels more accurate. I'm grateful for the incredible guests who let me share their stories. I'm grateful every time a listener gives my podcast a try. I'm grateful to already have listeners in 11 countries, including the US. I'm incredibly grateful to have the ability to give this endeavor a try and to be able to focus on it. And words can't adequately express my gratitude to my boyfriend and to my brother for their unflagging enthusiasm and support, especially when I'm feeling down.
What sets my podcast apart:
While there are a handful of podcasts about horses, none of them focus on following your dreams and creating a life that incorporates your passion. And while our passion is horses, the conversations, their purpose, and details could just as easily apply to anything the listener cares deeply about: sailing, gardening, writing, photography, carpentry, travel, etc.
I have the advantage of having learned from some of the best journalists in the US, including Pulitzer Prize winners. Any skill I have at researching, interviewing, and writing episodes is due to them and to what I observed of my dad's career. Combined with my own experience in the horse world, I'm uniquely suited to create and produce Because of Horses Podcast.
What were you like growing up?
We moved a lot when I was a child, splitting homes between Dallas and Virginia. This was due in part to my dad's career, but also to my parents' divorce when I was a child, then both parents marrying their second spouses. I was always the new kid in school, which reinforced my shyness. I read voraciously and was pretty serious. School was important to me and getting good grades was a big deal.
I've always loved animals, but nothing compared to my passion for horses, right from the beginning. I'd read and re-read every horse book I could get my hands on. I doodled horses. I played with Breyer model horses endlessly. My Barbie dolls were only important to me because my bigger horse models needed riders. But talk with any other adult who was once a horse-crazy kid and they'll describe themselves the same way — it's a fascinating trait we all have in common and provides a wonderful foundation for great conversations.
Summers and Christmas school breaks, I spent in Dallas with my dad and brother. In the summers, we'd pile into the car and just start driving, exploring whatever parts of the American West appealed to us. We camped everywhere we went and would frequently meet people who would tell us about a place they had gone that was especially interesting. So we'd jump in the car and go see it for ourselves. It could be the world's largest ball of yarn or something else equally goofy, but we'd make the trip and have a blast.
Pricing:
Podcasts are free to listeners and available on a variety of apps, as well as online.
Contact Info:
Image Credit:
Personal photo – Jillian Zamora Photography.
Getting in touch: VoyageDallas is built on recommendations from the community; it's how we uncover hidden gems, so if you know someone who deserves recognition please let us know here.