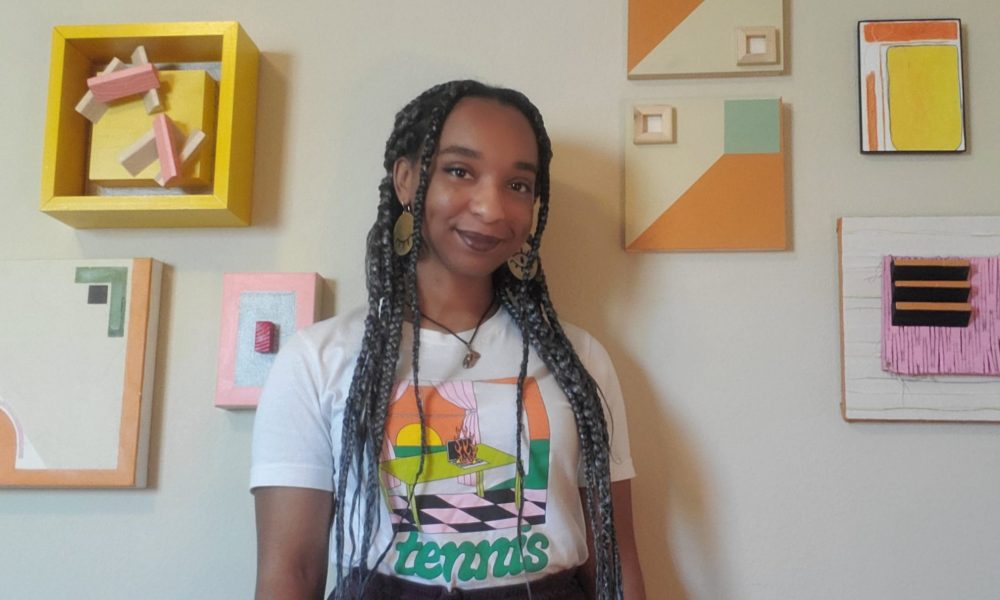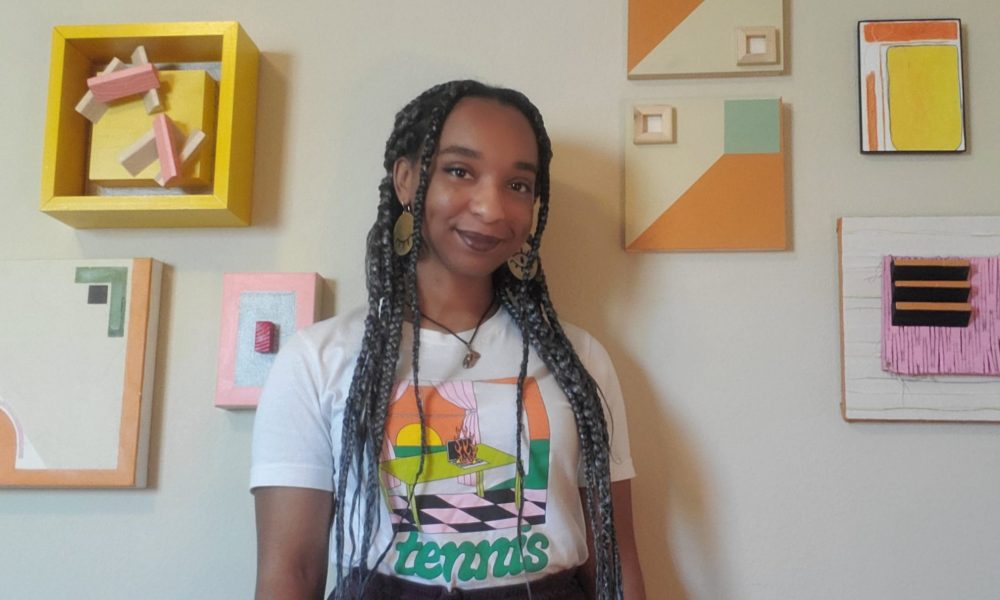 Today we'd like to introduce you to Elizabeth Hill.
Elizabeth, let's start with your story. We'd love to hear how you got started and how the journey has been so far.
Creative expression has played an integral role in my life from the very beginning. Out of all of my classes, I always looked forward to art and music the most because I enjoyed making noises with unfamiliar instruments and diving into little crafting projects (which I would proudly present to my parents upon completion). My grandpa was an artist, and I remember seeing his portraits and landscape paintings hung up around my house and my aunt's house when I was growing up. I would wonder how he was able to make something so beautiful. His love for the arts didn't stop there – he made quilts, he loved classical and symphonic music, and he was even a hairdresser at one point in time. Becoming an artist didn't seem outlandish in my eyes because my grandpa was proof that it was possible. Although he wasn't an artist by occupation, he was the first Black artist I was introduced to and his love for art greatly influenced mine. He passed away nearly a year ago and I miss him dearly, but I thank him everyday for blessing me with a tiny fraction of his creativity.
My inherent need to create has remained constant throughout my life. I didn't develop a true passion for visual arts until high school when I came to the realization that I literally couldn't imagine a scenario where I wasn't making art. I decided to pursue an art degree because nothing excited me the way that drawing and painting did, and I was adamant about choosing a path that would make me happy, both in the present and in the long-run. I'm lucky to have parents who supported my decision to major in Studio Art at the University of North Texas (UNT) despite not fully understanding the reason behind said decision, and I can say with complete certainty that going to art school is one of the best decisions I've made thus far. Long, frustrating nights in the studio merely served as a confirmation to myself that I was dedicated to my art. I met some of the most amazing people and artists with whom I formed a little community, and most importantly, I gave myself permission to change.
I learned (and unlearned) so many things that completely altered my outlook on life, and my identity as an artist also evolved over time. My experimentation with different techniques and art styles helped me to cultivate my own personal style, and I still make it a point to switch things up because I've grown accustomed to the ever-evolving nature of my work. Figuring out the 'why' behind the work I was creating was an ongoing investigation that spanned my entire four years at UNT. It wasn't until my senior year when I was preparing for my exhibition at Ro2 Art that I realized my art was simply my way of responding to the anxiety-induced commotion that takes place in my brain. This realization was a pivotal moment in my artistic journey, and I've learned a lot about myself because of this revelation.
After graduating with my B.F.A. in Drawing & Painting and a double minor in Art History and Women's & Gender Studies in May of 2019, I moved back to the Dallas area and took on the role of Louis L. Borick Renaissance Intern at Dallas Contemporary while also working as a studio assistant. One year later, I'm still at Dallas Contemporary but I've switched over to the position of Special Projects Team Member, and I'm also one of 15 artists-in-residence at The Cedars Union.
Has it been a smooth road?
The main obstacle I've faced to-date would have to be my mental health. Grappling with depression and severe anxiety while trying to obtain a degree was incredibly difficult, and I can't even begin to describe how proud I felt when I crossed the stage on graduation day. After graduation, my anxiety was heightened by all of the change that was swirling around me – I was leaving Denton and moving back home, the little art community that I had grown accustomed to seeing in person almost every day for four years would now exist mainly via social media, and I needed to find a job in my field. At the time, I was also making work in preparation for my solo show. This plus the fact that I had been cranking out work every other week for class critiques for the past four years led to a nearly 8-month-long creativity burnout. I had zero motivation to create new work and I felt lost.
Originally, I was supposed to move into my micro-studio at The Cedars Union around March, but then the quarantine happened, and move-in dates were delayed. This studio space and the resources that came along with it were going to be a fresh start for me, and I saw it as a way for me to break my dry spell, but when the pandemic rolled in it brought with it a new level of depression that I had never experienced before. I reached a breaking point and realized I couldn't wait for the "right" circumstances to start creating again. I needed to make do with space and materials I had access to in that moment, and that's exactly what I did. In April of this year, I turned the guest bedroom into a makeshift studio, dumped my supplies onto the floor, and allowed myself to do whatever I felt compelled to do. This lack of expectation and pressure is ultimately what led to my breakthrough.
Adulting is already hard enough as is, but add in a global pandemic, a climate crisis, and a civil rights movement and you have an entirely different level of difficulty. Keeping daily tabs on the current state of this country, while extremely important, has proven to be very taxing on my mental health. Seeing in real time the ways in which this country continually tries to snuff out any sort of resistance to the oppressive status quo; being constantly reminded of how our society loves to consume Black women's bodies, style, and art – literally our very essence but doesn't care whenever we're traumatized or killed; fearing for my life and the lives of my loved ones because our health is on the line everyday; etc. It has been ridiculously overwhelming, so I've had to find peace in both new and familiar places -my art being one of them.
We'd love to hear more about your art.
Most of my work falls under the category of geometric abstraction. I typically think of myself as a painter first and foremost, but I do incorporate traditional drawing mediums into my work, and my paintings tend to have some sort of sculptural element. I don't like the thought of limiting myself to one medium or the other because this freedom to bounce around is what makes art so enjoyable for me. There's something truly magical about having the ability to conceptualize an idea and bring it to life in whatever form feels most appropriate in that moment.
My body of work is basically an abstracted portrayal of what escapism looks like to me. I take refuge in these little moments of escapism and solitude so that I can check in on myself and listen to my body. When I allow myself to recharge in the midst of this ongoing madness, I'm acknowledging the fact that my wellbeing is an act of resistance. A Black woman choosing self-care will always be an act of resistance in a country that would rather see us suffer. This is why I grasp onto moments of joy (big and small) when they arise and use them as fuel and motivation when my spirit is going through it. The vibrant, playful color story in each piece is meant to convey what my headspace looks like when I feel rested, cared for, and full of love. Each painting is essentially a visual representation of where I want to be when I'm at my lowest point.
How do you think the industry will change over the next decade?
I think current events are really shining a light on the lack of Black and POC representation in our art/cultural institutions. A lot of these predominantly white institutions vowed to do better a few months ago, but it has been made abundantly clear that those words were hollow and performative from the very beginning. Things are shifting in a way that makes it practically impossible for us to return to the way things were before because too many people have been radicalized by the injustices that have been exposed. We deserve real, tangible change. I'm hoping we (the general public) will continue to hold art institutions accountable for the exclusion of marginalized voices.
Contact Info:
Suggest a story: VoyageDallas is built on recommendations from the community; it's how we uncover hidden gems, so if you or someone you know deserves recognition please let us know here.