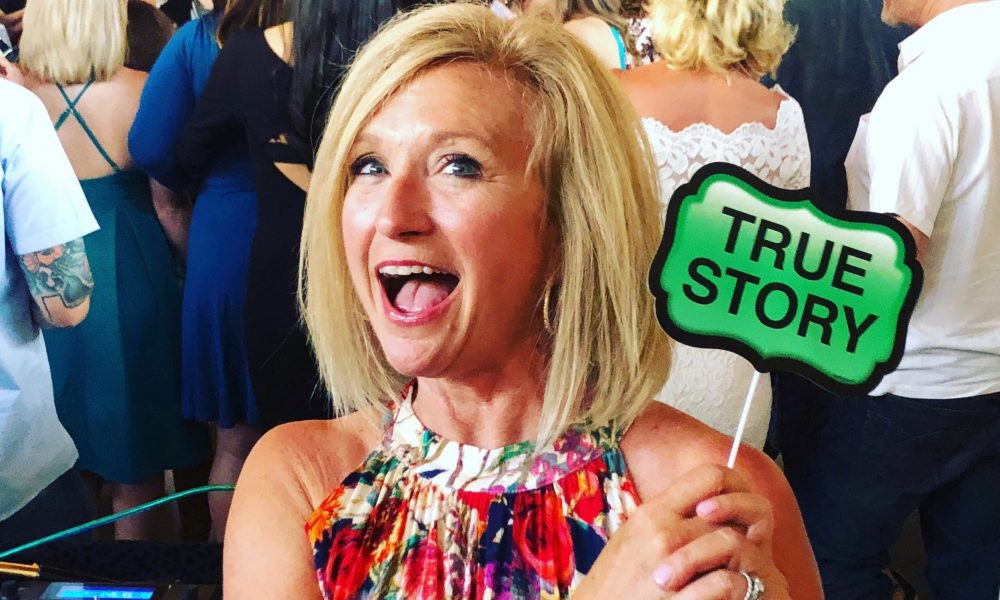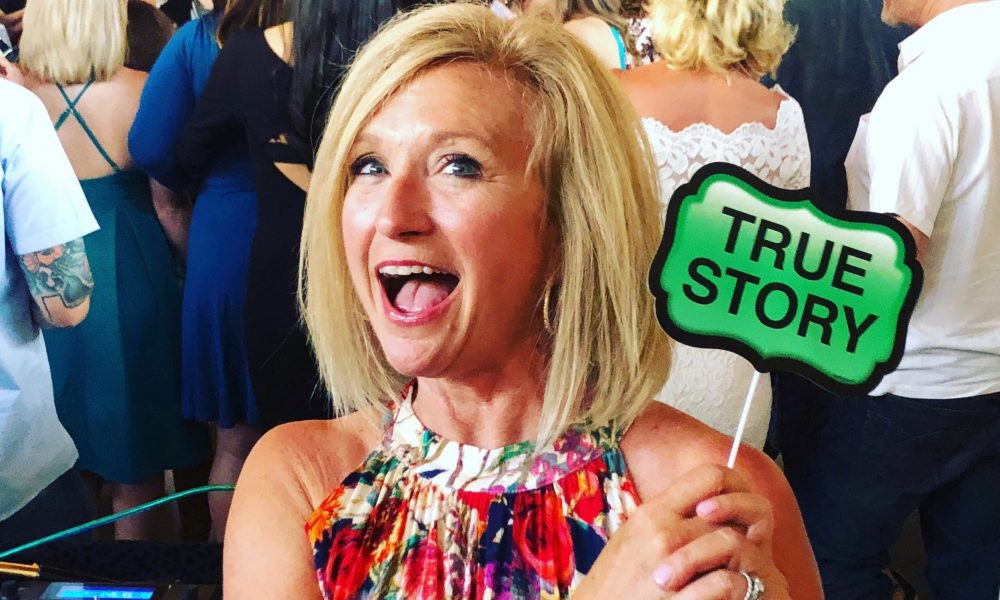 Today we'd like to introduce you to Gigi Erwin.
Gigi, can you briefly walk us through your story – how you started and how you got to where you are today.
I'm that GURRL who mixes business with love, passion, and enthusiasm, who gets goosebumps from a great song or a killer mix. I consider it pure joy entertaining others through music.
I thank God for my talent, my Mom, who loved and played music all the time, thus exposing me to a great variety of artists, and my husband, my most ultimate fan, my encourager and rock.
We're always bombarded by how great it is to pursue your passion, etc. – but we've spoken with enough people to know that it's not always easy. Overall, would you say things have been easy for you?
It's not been a smooth road but it's interesting the way it's turned out!
I was living in Austin and professionally trained as a Nightclub DJ in the early 80's where the club scene was just taking off and the music was phenomenal! I started learning my craft on Technics 1200s, at the Marriott Hotel's nightclub off of HWY. 290. I learned about music; intros and outros, music that retains the crowd, moving 'Happy Hour' into Dance, beat mixing by ear, controlling the dance floor by creating formats. I was taught that you create an ambiance by playing the music that keeps customers happy and dancing all night, playing music that would sell – alcohol, venue, and environment. I was hooked, I had a 'gift', and I never looked back. I worked in a couple of Country and Western clubs, (Dallas Night Club), Rock and Roll, (Cardi's), Underground/New Wave, (Angles), and Top 40, (Safari Bar). I realized I was good at this. I loved it… all of it and it loved me right back. I was offered a DJ position to open Safari Bar in Arlington, August 1986. I packed my happy little Honda, said goodbye to my family and friends and drove North. My car radiator needed water about the time I hit Waco, but I didn't stop because I was on the adventure of my lifetime… my car blew a head gasket ½ mile from my Arlington exit.
Fortunately, a good Samaritan stopped and offered assistance. He packed my belongings in the back of his truck and gave me a ride to my new apartment that I had rented by phone – sight unseen. Which happened to be right next door, third floor, across the parking lot, through the fence (it was just 2 pickets!), to where my new job was. Shout out to my Heavenly Father!
I started my new job as the 'Happy Hour' DJ, which was from 4 pm – 8:30 pm. I had no car, no friends yet, and plenty of time to practice. AND I DID. I ate lunch at the club, I practiced all day, I ran home and changed clothes, and came back to work. I practiced. A lot. My goal was all about blowing the doors off that place when I got the chance. That chance was offered to me when I was asked to work on Christmas Night. Naturally, I accepted the opportunity and blew the doors off. Shortly thereafter, I was promoted to Head DJ.
I stayed in the biz working for The Hilton, The Sheraton, Crush Bar, Hyenas, Venice Beach Club, private DJ companies, and guest spinning at clubs, like the Boiler Room in Dallas Alley, while I was raising my son. It was no surprise that he could rap to the Beastie Boys at 7 years old. He was raised with music all around him.
Our life changed when I met a man at church. We had much in common – our love of God, family, music. He wanted to buy me an engagement ring or get a Marshall Amplifier. I kept telling him to get the amp! His persistence and joyful demeanor were attractive, and I felt so peaceful when I was with him. These were all new and scary feelings. I divulged myself and let a man love me for who I was, completely and wholeheartedly. We were married 15 years ago this July and I devoted myself to a new marriage and blended family.
From 2009 -2017, I worked for the city of Arlington driving a Handitran Bus. The best part was serving my community in such an important capacity… many of the passengers I could make laugh and talk their ears off, and I enjoyed visiting with them. It was a very rigorous job, both physically and for me, mentally. I was starting to expire – I was missing me.
One night my best friend and I visited a friend who had an all-digital DJ setup. I played some songs, started mixing and burst out crying. Scary. I had missed DJ'ing so much, it felt so right. When I got home that night, I tearfully told my husband about my extraordinary experience.
Two days later, I'm coming in from my 12-hour workday. There's music playing that's so loud I get angry. It's been a hot, long day and now this. I walked inside our home and there are boxes everywhere. My husband turns to me with a huge grin on his face as I'm asking him, 'what are all these boxes, turn down that music', and he says to me, "this is for you! You were so emotional the other night, it was so sweet. I bought you all the DJ equipment and speakers you need. I want you to quit your job. Do what you're good at and what you love to do!" My life was revived at that very moment.
We'd love to hear more about your business.
WHAT I DO:
My company is DJ GURRL, a Mobile DJ/MC Service. I travel throughout DFW, it's surrounding areas, as far as Houston, and as close as downtown Arlington. I'm hired to play music and MC at weddings, receptions, fundraisers, art shows, outdoor festivals, children's hospitals, private and corporate parties, anniversaries, birthdays, and reunions. I MC'ed LIBERTYFEST in Leander, Texas, last July 4th, with Stoney LaRue and Casey Donahue bands. Even though it rained over 4,000 people showed up. It was great fun!
SPECIALIZE IN:
My years of experience and talent allows me to specialize in versatility, value and crowd engagement, ensuring my client's expectations are met and exceeded. I get immense pleasure using my gifts and have great success with weddings, receptions, and parties. I like to stretch my talent and increase my skills by accepting work that isn't always ordinary or mainstream.
One of my most enjoyable experiences was DJ'ing the 2017 New Year's Eve party for the Dallas Association for the Deaf. It was the loudest party I've ever DJ'ed. They danced to the vibration they felt. When the music faded, the only thing I heard was the tinkling of glasses and the pool balls hitting each other. There was an interpreter who signed the words of the songs for us and we danced the night away.
KNOWN FOR: Infectious personality and customer satisfaction.
MOST PROUD OF AS A COMPANY?
PROJECT 215 – I've created a monthly event on the 2nd Saturday of every month that lets me do something for our local area, with the intention to provide a venue for dancing, an opportunity to serve our community, and feed my musical spirit by being the 'host' DJ. I create a PROJECT idea or theme, decide on the musical genre played, I contact our local charity, Mission Arlington, find out what their needs are, have artwork created, print posters and postcard invitations, post invites on social media, set up and decorate the venue for a dance party. Each party is open to the public and it's the attendees who bring the contributions that we in turn donate. I like to say that we are a 'community doing community.' The end result being that each of us walks away with a fuller heart.
I've had great support, lots of fun, and we've been able to donate to Mission Arlington with the following: (December), scarves and mittens (January), Sock it to the New Year, new socks for men, women, and children, (February), Back the Blue, gift cards for the Arlington Police Department, (March), Air Your Hair- all 80's, shampoo and toiletries, (April), Easter Egg-stravaganza, unfilled Easter Eggs, (May), Funky but Chic, camp snacks. I'll be asking for donations of school supplies for the month of September.
SETS ME APART:
My passion. I'm able to joyfully express myself through my work. I deliver what I value most. Excitement, energy, and exceptional experience. I honestly promote what I have to offer, and I make no apologies for promoting my craft. I do my best to ensure that I respect other's time and money and that they're pleased with their investment.
What were you like growing up?
My interests were certainly varied. I love to read but I was/am super social. A tomboy with an adventurous streak. I grew up with 1 brother and 2 sisters. We played outside all day until the front porch light 'signal' at dusk. We played kickball, hide n seek with the neighborhood kids. I rode dirt bikes and was a Camp Fire Girl. My mom bought me a guitar when I was 12 and I taught myself to play and became very good. I discovered roller skates. While I was in high school, I was invited to join a Disco Roller Skating group and we would go to night clubs and do Disco Roller Shows. It was super cool. I got to wear really funky skate outfits and get into the dance clubs underage! I also hung out with a group of skaters and skateboarders, that would meet at parking garages around town. I would drive my mother's station wagon, with skates ON, to these meets. We would skate to the top floor of the garage and then skate down the ramps. It was dangerous and great fun! I listened to music. I went to the beach. I played softball for the Twisters.
Contact Info:
Website: Under construction at this time! Please keep an eye out for DJGURRL.com
Phone: (817) 897-3332
Email: djgurrltx@gmail.com
Instagram: djgurrltx and gigi1362
Facebook: www.facebook.com/djgurrl
Twitter: @djgurrl
Yelp: djgurrl
Image Credit:
DJ GURRL-Ric Denzell, Bob Dengate, J. Underwood
Suggest a story: VoyageDallas is built on recommendations from the community; it's how we uncover hidden gems, so if you or someone you know deserves recognition please let us know here.