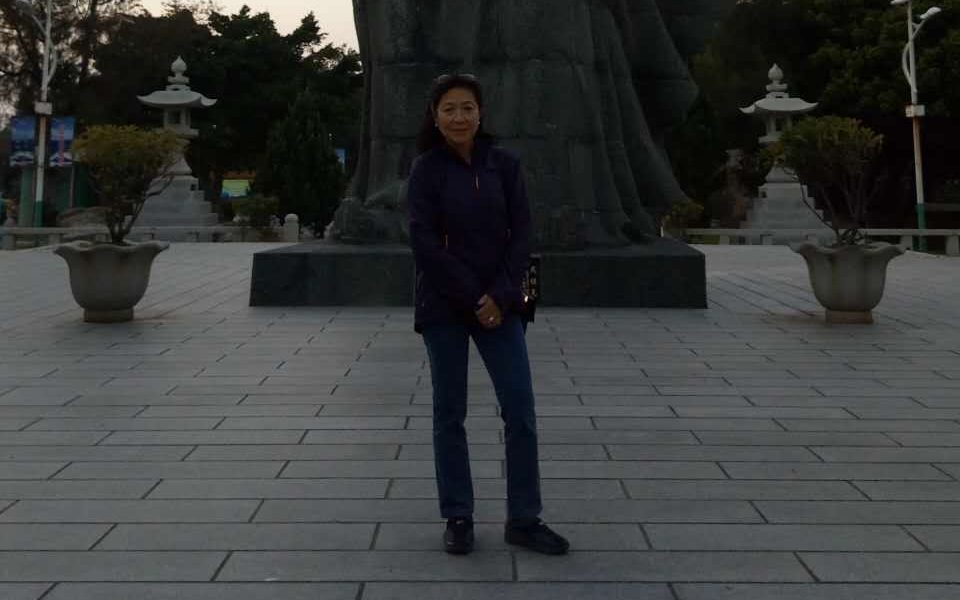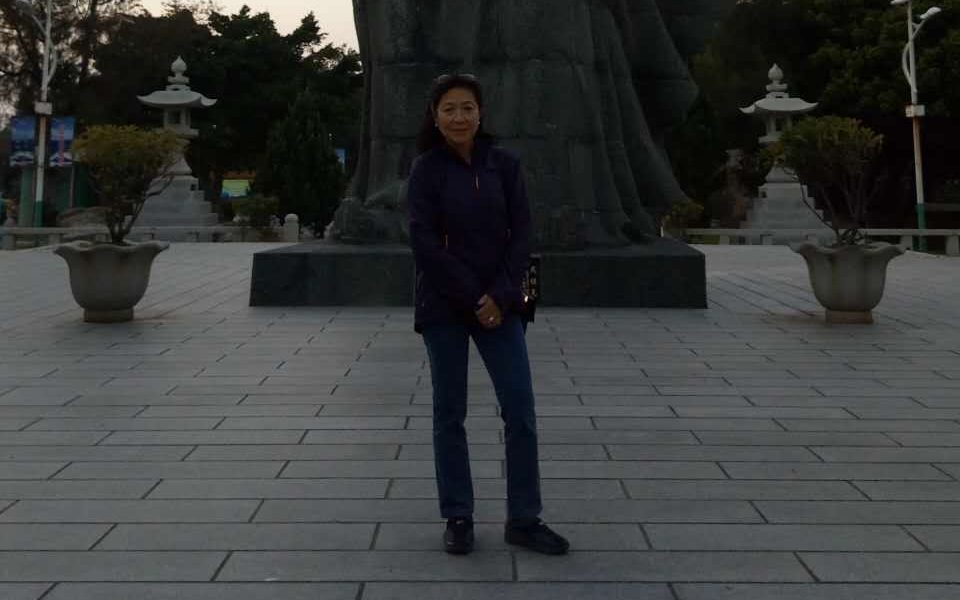 Today we'd like to introduce you to Iva Lim Peck.
Iva Lim, please share your story with us. How did you get to where you are today?
I was born in Singapore. At the age of one month, we moved to Malaysia. We grew up in poverty in a third world country. There were eight of us and thinking back now, I don't know how our mother did it and how she managed to feed us with all natural, healthy foods. What seem to be the fad today, like bone broth and organic foods were our normal diet. The healthy nutrients we had were from our home or local grown vegetables, eggs, good cuts of bones and organ meats, which were the cheapest sources of protein.
Growing up, I remember my mother would give us different natural remedies. I had no clue why, until I studied Chinese medicine. There were many that I still endorse in my own life as well as for my patients.
When I was 15, I had a near death experience from a severe bleeding ulcer. It took me a year to recover. It was then that I decided I wanted to be a doctor.
Unfortunately, because we were so poor there was no way that my parents could afford to send me to medical school. I decided nursing was the closest I could come to taking care of people.
Long story short, the unforeseen political situation, poverty, and so on delayed for a couple of years before my first step into health care. At the age of 18, I started the venture into my life journey (a very difficult eventful time of my life…….) I went to England.
I had extensive training in nursing, RN, midwifery and psychiatry in the UK. After my personal experience of a severe skin problem, that failed to respond after two years of intensive conventional therapies, I sought out and was successfully treated by Peggy Slight with natural treatments. That was when I decided to do the extensive aesthetics training with Peggy, who was renowned in the 1970's for her contribution to the aesthetic world in the UK and had authored numerous beauty magazines. She was also the English editor for the Les Nouvelle Aesthetics in Europe.
Much as I enjoyed my work in nursing, my dream was to seek further study in medicine. Ten years later, I went to pursue Acupuncture and Traditional Chinese Medicine in Taipei, Taiwan under Dr. Cheng Chang Tsao, a renowned TCM physician and calligrapher. He was Head of the Acupuncture Research Center at the Tri-Service Military Hospital in Taipei. I was fortunate to be accepted as one of the first foreign students to do internship at the Research Center. Later, I was also a member of the Chinese Acupuncture Science Research Foundation (CARF). During my four years in Taiwan, I studied Chinese brush painting, Feng Shui and Chinese internal martial arts.
My study in Chinese Internal Martial Arts began with Grandmaster Lu Hung Bin while I was undergoing TCM training and the later years when he visited the US. I was one of three students who were officially designated lineage holders of the unique Lu style of Chinese martial arts. I trained and taught the various forms of Tai Chi Chuan, Ba Gua Zhang, Xing Yi Quan, Single and Double Swords, Staff, Deer Horn Knives, Plum blossom Fan, Qi Gong and Push-Hands. I won several awards over the years and later had served as a judge at both state and national tournaments.
In Chinese, we call it fated to meet, I went from England and my husband went from the US. We met at an herbal pharmacy and became classmates in both Chinese medicine and Chinese Internal Martial Arts. We got married exactly a year after we met.
We moved back to the US because there was an outbreak of polio and hepatitis just when I found out I was pregnant. We moved to Arkansas in 1982. I started working as an RN in the hospital and doing acupuncture in a doctor's office. A year later, our son was born.
It was my husband's dream to build a log house from scratch. Together, it took us almost three years to build. Unfortunately, we couldn't make ends meet and with a few other reasons we decided to move.
We moved to Texas in 1985. It was a tough road from the start. There was no licensure, only an endorsement from the health department, that acupuncturist could only practice under the sponsorship of a medical doctor. I found an MD to sponsor me and started working in her office. However, because of the successful outcome that patients had from acupuncture, instead of steroid shots and other medications, it became a turf battle. I was under a tremendous amount of pressure and decided to leave and start my own practice.
In 1986, my husband and I founded the Integrated Center for Oriental Medicine in Plano, Texas, previously the Acupuncture and Aesthetics Center. We also co-founded the Tai Chi Center a year later.
In the early 80's, acupuncture and oriental medicine was not legalized or recognized in many states in the country. Acupuncture was viewed as a "Vodoo" Medicine and perhaps still viewed by some. We started actively giving talks, presentations and demonstrations in acupuncture and Tai Chi Chuan at every given opportunity to as many organizations and support groups. Our goal was to educate people about the value of Oriental Medicine and Chinese Internal Martial Arts.
In the early 90's, I was actively involved with a group of like-minded practitioners in the Sunset Review process in the State of Texas. I served on the Advisory Board under the Texas State Board of Medical Examiners, and was the legal chair for the Texas Acupuncture Association. The Texas Acupuncture License was finally passed in 1993. I am licensed by the Texas State Board of Acupuncture Examiners as well as Nationally Board Certified by the National Commission for the Certification of Acupuncture and Oriental Medicine (NCCAOM).
I continued to campaign for a co-existence of Oriental Medicine and Western medicine. I was a board member of the American Association of Oriental Medicine (AAOM) and Vice-President of the Texas Acupuncture Association (TAA). I served as a commissioner to the National Accreditation Commission for the Schools and Colleges of Acupuncture and Oriental Medicine (NASCAOM), now the Accreditation Commission for Acupuncture and Oriental Medicine (ACAOM).
.
I am a Diplomate of the AIPM (Academy of Integrative Pain Management) previously AAPM. I had served on the Educational Committee of the American Academy of Pain Management in the past and had given lectures on various topics pertaining to Acupuncture and Oriental Medicine at the Annual Conferences. Our Clinic was one of the first in Texas accredited in pain management by the AAPM. I also served as one of the co-chair of the Complementary and Alternative Medicine Committee in Dallas.
After ten years of Acupuncture and Oriental Medicine in the US, I realized, even though I was able to help many people with acupuncture and Chinese herbal medicine, there were still many that I could not help totally. In TCM, we treat the "Root of the Problem". However, I recognized, in the western and modern society there are many other factors that can affect an individual's health that never existed 2000 years ago.
.
With my inquisitive nature and in my pursuit for answers, in 1995, I came across NAET, a technique that can desensitize food allergies, chemicals and environmental sensitivities. The result was phenomenal and I was interviewed on Fox 4 News in 1998 with a story of successfully treating a child with severe allergies and asthma.
However, much as NAET was able to take care of more patients, I was baffled by some that I still could not completely help, despite the additional technique. That was when I went to study with Dr. Loomis in enzymes and nutrition. It confirmed the emphasis in TCM, that digestion, what one eats, the person's constitution, the seasons, the cultural background and so on are so important for overall health.
Opportunity has a way to find the person who seeks it. I came across Neuro Emotional Technique, taught by Dr. Scott and Dr. Debbie Walker. NET addresses the domino effects of emotional complexes that affect all of us at various levels.
NET utilizes Homeopathy, as in TCM that addresses the totality of each person's individual make up. I decided to find out more. I went to study with Dr. Paul Herscu and Dr. Amy Rosenberg at NESH (New England School of Homeopathy) over the course of two years.
In the Spring of 2002, I suddenly became extremely fatigued. At first, I attributed my tiredness to numerous explainable stressful situations in my life. However, the fatigue was so overwhelming that it was frightening. I immediately went to see my family doctor, who did some blood work. I did not have the knowledge then, but the report apparently was alarmingly out of norm. At that time, there was no diagnosis for what I had. Later I learned that I had Hashimoto's Thyroiditis.
After trials of various thyroid medications, second opinions from a couple of Endocrinologists, I was told within a year I probably would not be able to work as the antibodies would destroy my brain and cognitive functions. Being born with a stubborn trait, I refused to accept that was my fate.
Fortunately, for Internet, I went online and research what was out there. Again, as luck or fate would have it, I came across Dr. Datis Kharrazian and his functional medical protocol. Ever since then I have taken all the courses that he has taught or put together. I have taken care of my own health, plus hundreds of patients that have come through our clinic.
In 2006, I attended the first workshop with Dr. Tom O'Bryan, the Gluten Guru and later became a Certified Gluten Practitioner. I have been following his extensive training since.
Over the last number of years, other than the above mentioned trainings, I continued to hone my skills through extensive postgraduate education in protocols and modalities, such as JMT, NMT, KHT, BCT, TAN's, ZSA, etc. I continue to study and keep up with the most current updated medical literature, both conventional and alternative, traditional and natural. I have integrated the best of my knowledge the innovative protocols, appropriate nutritional supplements, dietary modifications, plus the laboratory testings to take care of my patients.
In 2012, I found out about a medical program offered specifically for advanced health practitioners in various medical fields. I never thought it would be at all possible at my later years to have the opportunity to go to medical school. My dream had come true. I now hold a medical degree from the University of Science, Arts, and Technology – Montserrat.
Overall, has it been relatively smooth? If not, what were some of the struggles along the way?
No, it has been up and down over the years. However, good or bad, I always look at everything that had happened over the years as lessons I accumulated and learned to grow to the person for who I am.
Integrated Center for Oriental medicine – what should we know? What do you guys do best? What sets you apart from the competition?
"Our mission is to help as many people as possible with traditional Chinese medicine and integrated innovative protocols to optimize an overall healthy balance."
Award winning Plano Acupuncturists Iva and Richard Peck Recipients of the 2004 "Janet Travell Clinical Pain Management Award" by the American Academy of Pain Management.
For over 30 years, the Integrated Center for Oriental Medicine has dedicated to healing with acupuncture as a foundation, while helping maintain a healthy life balance serving North Texas, the DFW area. The treatment protocols at the Center today typically include the integration of acupuncture, herbal formulas, nutrition, diet, enzymes, functional assessment, homeopathic remedies and exercise to address GI issues, thyroid dysfunctions, allergies, hormonal issues, acute and chronic pain, autoimmune disorders and emotional issues. Other innovative protocols include aesthetics and anti-aging, specializing in the European's Skin Care line, and Rene Guinot.
As far as I know, I believe we are the only acupuncture clinic in this area that incorporates a number of integrated protocols to optimize our outcome.
What is "success" or "successful" for you?
Success is different for everyone. For me, I have accomplished my dreams that I have had since young. Even though it took all these years. I can say "I DID IT!" When I come across a difficult case, I don't give up, I try everything I can to find the solution. That's one of the reasons why I continued to learn so I can find solutions for most cases that I see.
Every individual is different, I treat the person as a whole. There is no one size fits all in health care. Therefore, when I see someone who had tried everything and had gone to other healthcare professionals and had taken all types of medications or nutritional supplements and still suffering. If I can take care of the person and provide relief for what they come in for. That's what I view as success.
Contact Info:
Address: 5924 W. Parker Rd., Suite 100
Phone: Office: 972-473-9070
Email: driva@icfom.com
Facebook: Iva Lim Peck , Integrated Center For Oriental Medicine
Yelp: info@icfom.com
Other: LinkedIn
Getting in touch: VoyageDallas is built on recommendations from the community; it's how we uncover hidden gems, so if you know someone who deserves recognition please let us know here.