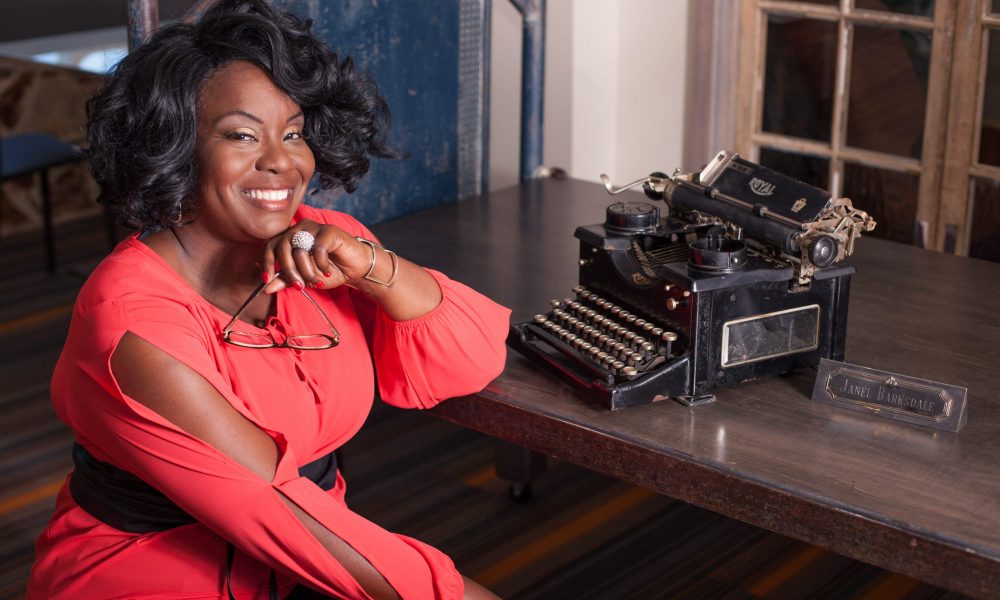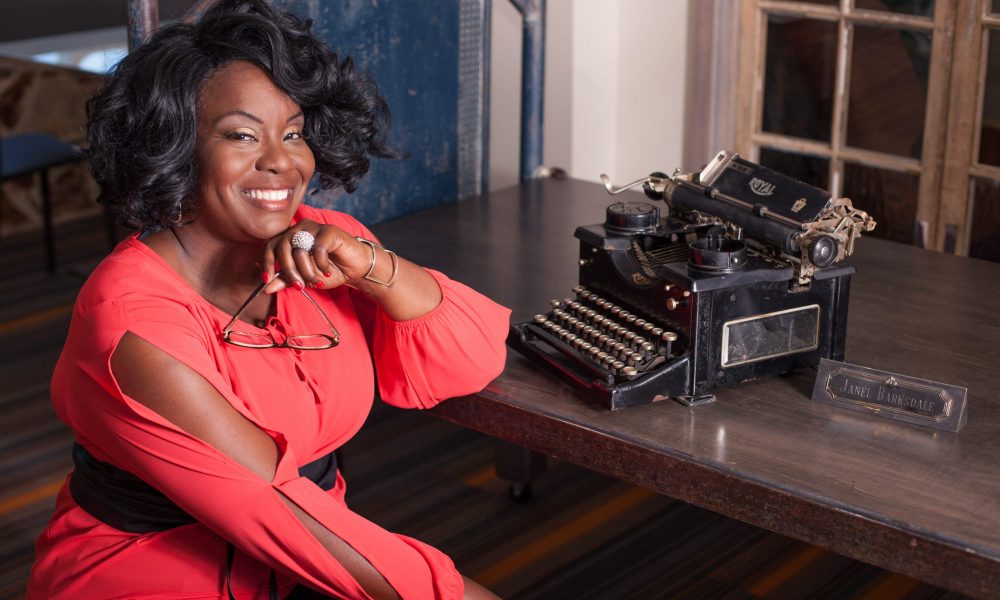 Today we'd like to introduce you to Janel Barksdale.
Janel, can you briefly walk us through your story – how you started and how you got to where you are today.
Over 20 years ago, I sat with a girlfriend; dreaming. We were energetic, ambitious young women who loved God and sisterhood. After beginning an on-campus Bible study that became popular, we determined that we were going to start an organization to uplift women. We planned to call it The Total Woman because it was our goal to discuss the broad range of issues women face. We were going to write books, host conferences, and provide resources.  Well, that was the plan – but life happened.
The plans for establishing the organization took up residence in my rear-view mirror. There it sat; taunting me, reminding me of all the broken commitments and promises that I had made to God to be obedient to His plan for my life.
Over the years, I would revisit the plans for The Total Woman organization; developing outlines, ideas, and strategies, but I never seemed to make it out of the draft phase. It was as if The Total Woman was not to be. In 2006, my job relocated my daughter and me from Missouri to Texas.
In 2015, as my daughter was entering her senior year of high school; I was feeling inspired to establish The Total Woman organization. Because I was a different woman than the 20-year old who received the vision, I was inspired to change the name. The organization would not be called The Total Woman. The organization should be called Roses and Thorns.
So why Roses and Thorns? When my daughter was in grade school, we shared our days by speaking of the "roses" and "thorns" of our day. The "roses" were the parts of our day that were good or exciting. We would share the things that went well; getting an "A" on an unexpected quiz or having a productive meeting at work. We would also report the "thorns" that occurred; sharing the parts of our day that were challenging and hurtful. This communication tool was an effective method for me to peek into the day of my daughter and to hear her heart. I was able to learn the things that were important to her and recognize the triggers that made her feel hurt, upset, excited, or happy.
These experiences; roses and thorns, well describe the state of existence for the lives of most women. We have the rose petal experiences of life that are beautiful, fragrant, and glorious to behold. In contrast, there also exists the painful, hurtful, conflicting experiences in life; our thorn experiences.
On September 23, 2016; I organized a gathering for women, and a friend agreed to host it in her home. It was to be an intimate gathering of women over the conversation topic – Lies You Tell. The conversation was about the lies that have been spoken over us that can hinder us from living up to our fullest potential.
The evening started with a light dinner and rapport building conversations. After a brief icebreaker, women began to open up; sharing their life journeys filled with roses and thorns. There was laughter, tears, epiphanies, and ah-ha moments. When the gathering began, I did not know that it would end with the establishing of Roses and Thorns, but that's how God works; in His time – not our own.
We're always bombarded by how great it is to pursue your passion, etc – but we've spoken with enough people to know that it's not always easy. Overall, would you say things have been easy for you?
I have had setbacks and delays, but if I had to start over, I wouldn't change much. We can either learn from our mistakes or chose to repeat them.
If I could press the restart button, I would have branded sooner. People want to have a sense of belonging and wearing a shirt or having an item with the organization name creates a way to bond and connect.
Additionally, I would have added administrative support sooner. In the beginning, I thought I had to do everything to make things happen.
In 2017, a young woman began attending the Roses and Thorns monthly gatherings. Administration is her gift. She is passionate about connection and has worked to learn the rhythms I had established, and where there wasn't a rhythm or system in place, she created it. She frees me up to be able to plan lessons and make connections with the women who are connected to Roses and Thorns.
I learned to apply an Andy Stanley principle to "only do what only I can do." If someone else can do it, I empower them to do it!  It isn't easy to do but it is a must to become more effective.
The road to Roses and Thorns has been filled with roses and thorns but mostly roses. I didn't plan on launching the organization at the time it was launched. I was praying and developing content with the desire to remain obedient and ready to execute the plan according to the timing of God.
As we celebrate three years, I am thrilled to have connected to almost 300 women who have been touched by sisterhood and the love of Christ.  Our mission; transparent conversations that transform, liberate, and empower the lives of women is the driving force behind the organization. It was beyond what I planned, but exactly what I prayed.
We have gathered every 3rd Friday offering conversations that uplift and inspire.
Have there been bumps along the way? Sure. I believe if you have a flat tire, you don't puncture the other three tires and toss away the car; you repair the tire and keep moving. When I am faced with obstacles, I seek to learn what the obstacle offered and find the faith to continue. I have learned on this journey that a present thorn doesn't mean an absent God.
We'd love to hear more about your organization.
Roses and Thorns is a faith-based non-profit 501c3 organization that focuses on the total woman by hosting monthly conversations that transform, liberate, and empower the lives of women. In addition to the Roses and Thorns Intimate Conversation series, we host Vision Journal workshops that train women on how to build a personal vision statement. Included in the workshop, the participant receives a Vision Journal Kit and training guide.
As part of this mission to share the process of developing a personal vision, I am proud to have partnered with other organizations; Power Brokers and Blossom Academy, to provide Vision Journal Kits to Dallas high school girls. We believe that impacting the lives of our young women by encouraging them to develop personal vision while deepening their relationship with God will empower them for a successful future.
One of the things that makes Roses and Thorns unique is that the women who attend are diverse in age and life seasons. There are women in their 20's and women in their 60's. By bringing together women in different seasons, we build generational bridges and expose young women to seasoned women who have been through the things they are currently going through. We learn from one another and build one another up as we celebrate and support each other's roses and thorns.  It is so exciting to hear the testimonies of growth and development from the women who attend.  The breakthroughs that happen because a woman no longer feels isolated and alone is phenomenal and encouraging to others. I am thankful for all of the women; whom I refer to as Roses; who faithfully attend and support Roses and Thorns.  I am grateful to my sisters and my daughter who have been a source of encouragement and inspiration every step of this journey. Roses and Thorns strives to create a community where women thrive through genuine sisterhood.
In addition to Roses and Thorns, I officially launched Janel Barksdale Enterprises at the beginning of this year. I consult with companies to develop customized training programs. Additionally, through Janel Barksdale Enterprises, I am a motivational speaker, strategist, and trainer. I serve as a keynote speaker for both faith-based and corporate conferences and events where I speak on a variety of topics including but not limited to:
Establishing a Vision
Goal Setting
Leadership
Customer Care
Financial Wellness
I enjoy writing and have authored a few books on a range of topics.
So, what's next? Any big plans?
Roses and Thorns will continue to collaborate with organizations and ministries to provide the Vision Journal Kits and Vision Journal Training sessions. We will reach to other women who desire connection, sisterhood, and spiritual growth.
Our plans also include Roses and Thorns expanding into other states. Additionally, we will develop our Roses and Thorns social media presence to deepen our online community.
We will offer more Roses and Thorns branded apparel, books, and items.
I am thrilled about what God has established in the last three years, and it is with excitement that I anticipate what God will continue to do in the lives of women through Roses and Thorns.
Pricing:
All Roses and Thorns t-shirts are $25 (currently $20). Additional apparel options will be available soon.
All books range from $10 to $20
Contact Info:

Image Credit:
Allyson Rhodes of AIR Designs
Michael Wray of New Travel Peeps
Suggest a story: VoyageDallas is built on recommendations from the community; it's how we uncover hidden gems, so if you or someone you know deserves recognition please let us know here.