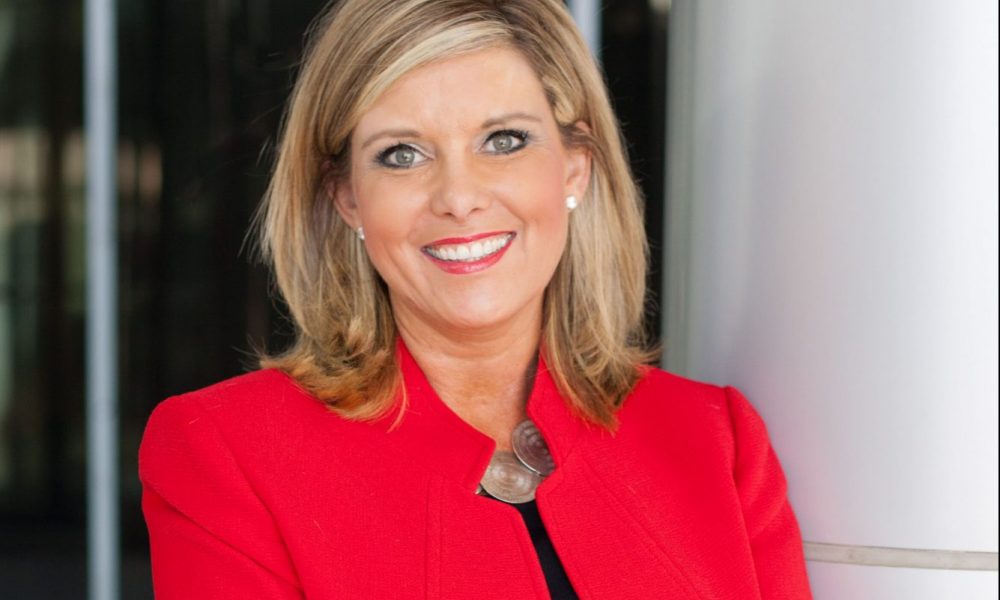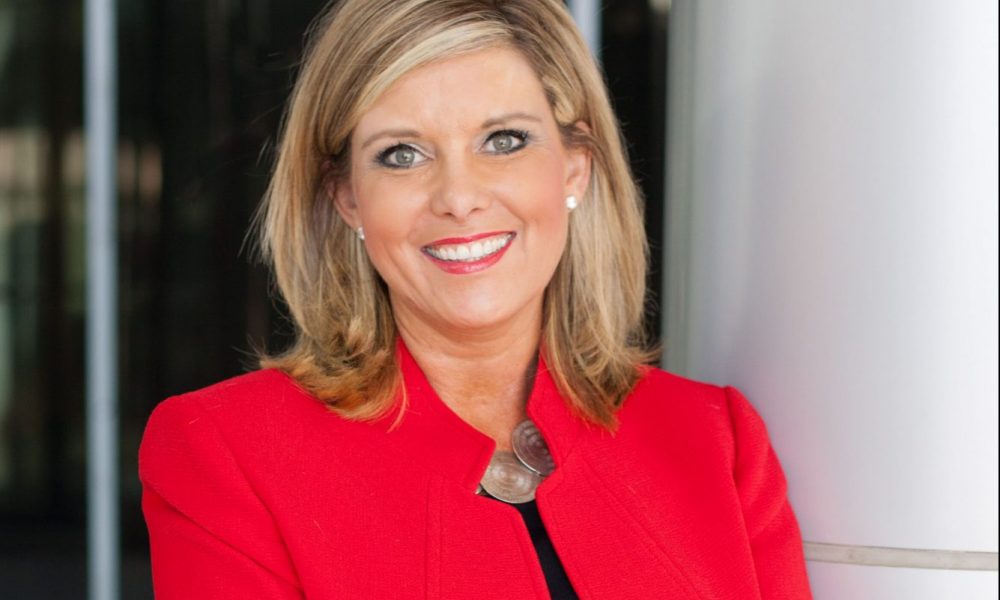 Today we'd like to introduce you to Jo Trizila.
Jo, please share your story with us. How did you get to where you are today?
It's funny how things happen. I always like to say that I am an accidental entrepreneur. When I started TrizCom Public Relations in 2008, I had no intention of starting a company and I mean zero intention. It's one of those stories that begins with, "It just sort of happened." I literally had no idea on how to start a company. What I did know is that I was really good at public relations and that there were companies who were willing to pay me to do it. I didn't have a business name, a logo, business cards, a website or a domain. I saw the opportunity and marched onward – feet first into the unknown.
I was incredibly scrappy – I had to be. I set up my office in my spare bedroom. I took the door of the hinges and placed it across my two living room end tables and that became my desk. I had an ancient laptop computer with an AOL email address. I turned my landline into my office phone. I changed my answering machine into a company voicemail. I sought mentors who could advise me on what needed to be done and when. I called in favors. I set meetings. I formed a company. I never doubted that it could happen. I knew it would happen. I set goals and placed then on a recycled manila folder that I called my "vision board" and placed it in front of my computer monitor, so I could look at them every single day. Step by step, TrizCom PR became a real company.
I worked 19 hours a day (and sometimes still do — just this past week had two 19 hour days). When I first started out, I don't think I had ever worked so hard in all my life – but that is why we are still standing today. I started making money from day one because I had to. What is the Chinese proverb, "The emperor is rich, but he cannot buy the extra year."
Ten years later, we a million dollar plus agency with some prestigious clients. We have an impressive office. While we are still considered small and boutique yet we compete for the same jobs as the major national agencies. We have the same software as the big agencies but operate much like we did when I first opened – we are scrappy, we work crazy hours and we fight like hell to win.
In the past ten years we have won a lot of awards, we have donated countless agency hours to Dallas area nonprofits, created some killer promotions and landed some awesome placements.
Has it been a smooth road?
Sure, there have been some road bumps along the way, a lot of blood, sweat and tears a few hard lessons learned, but it has been an amazing journey. TrizCom PR prospers because of the synergism our team, individually and collectively, provides in building solidarity. From the foundation to the ridgepole, the parts reinforce and support one another to create a cathedral that will echo with sounds of success.
Growth was a challenge. While every person says they want to grow their company – growth needs to be a calculated risk. Issues like payroll, space, talent, sales all need to be weighed while at the same time examining the health of the economy. You grow too slowly, you miss opportunities. You grow to fast, you can sometimes over promise and under deliver and have a large payroll responsibility. Furthermore, as a small business owner there are issues that are totally out of my control. Recognizing the ones I have control over and those I don't are sometimes very difficult.
Collectively, we identified that we don't want to be a cookie cutter, box checking PR agency – we want to develop ground breaking PR and everything we do revolves around that.  Together we combine best practices and best thinking, we empower communications with bigger, bolder ideas that break through clutter that achieve results for our clients.  And, most importantly, every single TrizCom team member loves what they do, and frankly, they are really good at it.  Line TrizCom up with any of the top 50 PR agency in the nation and we will give them a good run for their money.
We'd love to hear more about your business.
TrizCom PR is a data-driven strategic PR Firm headquartered in Dallas, Texas with clients across the nation. In TrizCom Public Relations, organizations ranging from corporations to nonprofits to start-ups gain a team of savvy PR professionals who think creatively and develop truly innovative communications ideas that build buzz and raise brand awareness for their clients. Working with TrizCom Public Relations is the difference between PR that's box-checking and PR that's groundbreaking. Combining best practices and best thinking, TrizCom PR empowers communications with bigger, bolder ideas that break through the clutter and achieve results for clients.
At the heart of TrizCom PR is our uncanny ability to discover our client's stories and communicate them to key audiences and stakeholders. TrizCom PR knows that effective storytelling builds confidence, loyalty and above all trust that connects customers to brands. TrizCom PR has helped place clients' stories in thousands of outlets internationally, nationally, regionally and locally.
TrizCom PR offers a full complement of strategic communications and public relations services; among our core competencies: Agency of Record Public Relations/Media Strategy, Public Relations Strategy, Media Relations, Content Creation, Events, Crisis Communications, Issues Management, Reputation Management, Social Media Strategy, Influencer Strategy, Publicity Representation, Award Submissions, Charitable Giving Strategy, Investor Relations, Nonprofit Marketing, Analyst Strategy, Internal Comms Strategy, Legislative Affairs, Start-Up/Entrepreneur Launches & Campaigns, Public Affairs, Digital Influencer Strategy.
We know the media. We already have key connections and relationships with your most attractive media outlets, publications, and influencers. (We're writers, and many of us are former journalists ourselves.) We make you a media favorite by making journalists' lives easier, building an entire story for them, doing much of their work for them.
We employ proven, successful best practices on what information is provided to which media at what time in which format, to ensure that the right targets are reached.
We put strategy before tactics. We believe that an integrated strategy works better than scattershot tactics, combining consistent messaging and a detailed, provocative communications plan to reach your most valuable audiences.
We don't just build buzz, we build relationships. We know how to help the media and influencers make a connection and write/produce a story while keeping long-term relationship-building in mind.
The awards and accolades tell us we are successful and have won numerous awards for our work. We became a National Women Business Owners Corporation and have been listed for the past five years as one of Dallas Business Journal's Largest PR Agencies in DFW. In 2017, we won the highest award given by the Public Relations Society of America – their Pegasus Best of Show Award for our work on a Heroes for Children campaign. Additionally, Taco Bueno named us Vendor of the Year.
However, in the truest spirit of entrepreneurship – we never rest. We always look for what we could be doing better. I often say I should have named the company: Resolute PR! Because that is what we are – determined, purposeful, persistent, tenacious and unshakeable.
Is our city a good place to do what you do?
This is not lip service – I truly love the city of Dallas and think there is no better place to do business. It's very easy for us to lose sight that we are the fourth largest metropolitan area and the fastest growing city in the United States. If you can't find an opportunity here – you won't ever find one. I am so lucky that my 8-year-old daughter, Kate, and I get to call Big D home.
One final thought – I truly believe in the scripture: To whom much is given, from him much is expected.  With that said, I currently serve as a City of Dallas Cultural Affairs Commissioner for District 12 and served on the City of Dallas Mayor's Task Force. I am also very active on nonprofit boards including Vice President of the Board of Directors for Heroes for Children, a Texas-based charity that ensures no family fights childhood cancer alone and is an Advisory Board Member for Taylor's Gift a national charity advocating organ donation.
Contact Info:
Getting in touch: VoyageDallas is built on recommendations from the community; it's how we uncover hidden gems, so if you know someone who deserves recognition please let us know here.