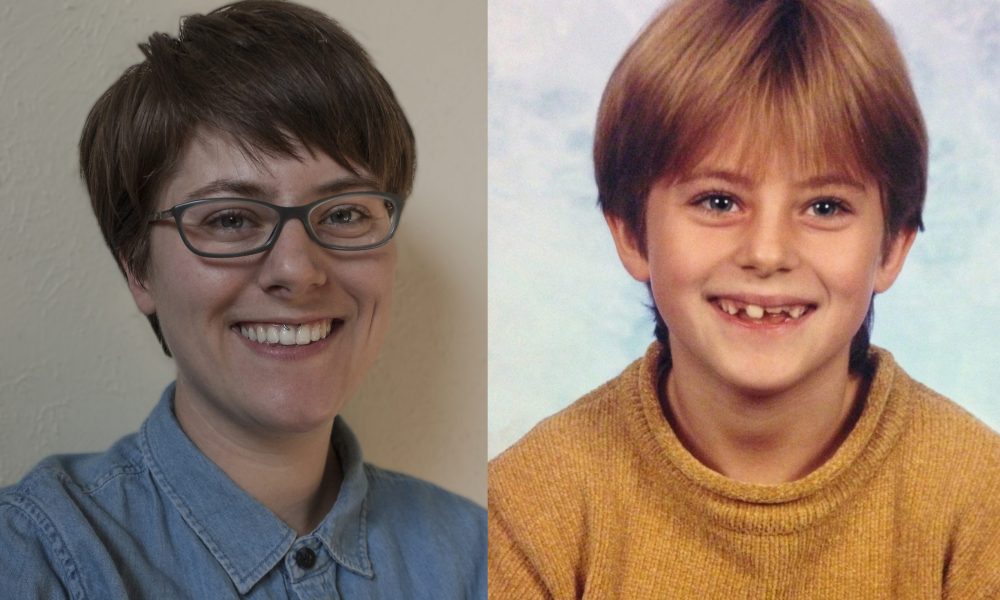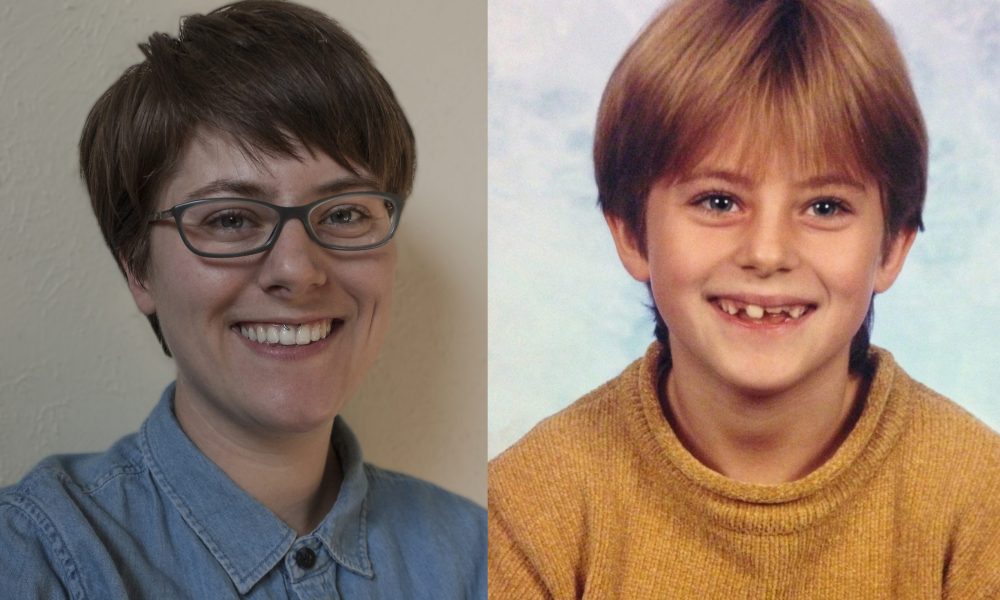 Today we'd like to introduce you to Kay Seedig.
Kay, please share your story with us. How did you get to where you are today?
For my undergrad, I went to the University of North Carolina at Pembroke – an intimate, rural college where I earned my Bachelor of Art with an emphasis in printmaking. In my junior year, I attended Frogman's Print Workshops (www.frogmans.net/) and something really clicked when I found an unprecedented sense of community. I was exposed to so many different approaches to printmaking and ideas about art, and I made friendships that are still important to me eight years later. After my visit in 2012 and with encouragement from my mentor at UNCP, Brandon Sanderson, I was highly motivated to go to graduate school. Four years of studio art and art history classes weren't enough – I wanted to continue to be immersed in print culture and surrounded by other creatives. While in grad school at the University of North Texas, I had the opportunity to teach. I really loved teaching and have been adjuncting part-time at colleges in the DFW metroplex since I earned my MFA in 2017.
My full-time gig since October 2017 has been supporting the CVAD Foundations Program as a Visual Arts Technician at UNT where I work with undergraduate students, graduate teaching assistants, and faculty. I've been really fortunate to pursue advanced degrees and be the first person in my immediate family to earn these achievements. That being said, I still approach most situations as a student. This approach keeps things fresh while nurturing my curiosity and introspection, two really important things for someone supporting students! Being an artist, I've enjoyed wearing many hats that go beyond making artwork: organizing exhibitions and workshops, writing grants and proposals, and public speaking to name a few. All of those things inform each other and I love combining work and play, so I jump at the opportunity to strike a balance between the two.
Overall, has it been relatively smooth? If not, what were some of the struggles along the way?
My dad was in the military, so we lived pretty transiently when I was a kid. So much of K-12 public school is being social, consistently practicing new knowledge, and a stable environment, so moving and being dropped into a brand-new school at any point in the year was really tough for me. As an adult, these experiences made me quite adaptable and I get this itch to move when I get too comfortable.
My dad died in a motorcycle accident when I was in middle school, so my mom and I settled in her home state, North Carolina, in 2005 where I finished high school. I hadn't thought of college as an option since we didn't have much money and I didn't actually know anyone that had been to college. My sophomore year of high school, I remember I had an incredible English teacher, Kellen Pagán, that saw something in me and recommended me for honors and AP classes. Of course, this boosted my confidence and I can distinctly remember her guidance and support being a catalyst that propelled me academically. When I reflect on that experience, it makes me realize how incredibly important it is for students to feel supported and challenged to grow. I was challenged a lot in grad school by professors and peers, and as hard as it was to go through that, it taught me a lot about how valuable it is to listen to other perspectives. We don't make work in a vacuum, you know? Having an idea of what my work was evoking, or where it was missing the mark pushed me to keep digging. It also taught me to take what I need and leave what I don't.
After graduating from UNT in 2017, I went from having studio space and participating in weekly critiques/studio visits/discussions to hardly interacting with artists at all and was left with zero studio time after adjuncting all week. I was swamped with multiple part-time gigs, too tired to make artwork, and didn't have enough space in my 600 sq. ft apartment to experiment as much as I wanted. When I did find time to make work, I had to adapt since I no longer had access to printmaking equipment. Instead I made work using materials that were foreign to me in the limited space I had. Much of the work utilized stencils or multiples to reference print media without necessarily making a print. It was so uncomfortable and resulted in a lot of failure, but taking those risks made my work so much better. Failure is almost always perceived as negative and something to avoid, but I see it as an effective teacher; an inevitability when searching for solutions and an integral part of success.
Once I got used to a new schedule (thank you, 8-5 full time adult job), I was able to move into a house with plenty of space to make new bodies of work. Now I am an active member and Vice President of one of Texas's oldest, artist-run cooperatives, 500X Gallery (www.500x.org). Finding community at 500X has had a profound impact on my studio practice and my well being. Just being in the presence of other creatives motivates and inspires me. Listening deeply and sharing ideas is like giving my brain a nutritious meal and a work out.
Please tell us about your work.
My work throughout undergrad and grad school was figurative and two dimensional. Themes of duality and change were paired with self-portraiture. In my first year of grad school, I started integrating questions I was asking myself about prescripted notions of my gender and body. In my thesis work, "Navigating the In-Between," I specifically explored what it meant to exist within a gender spectrum that wasn't binary to me. I depicted the frustration, empowerment, ambiguity, and insecurity I was experiencing. As my thesis evolved, I gravitated towards monoprinting and screen print, photographing models, and using the laser cutter to create works on paper that examined the body in relation to sex, gender, and identity.
What I'm currently investigating and am really excited about looks much different than my thesis work, but is still rooted in searching for answers about the "in-between." Instead of a direct representation of the figure, I reference the absence of a figure; for example, a video of handwritten birthday cards from my parents with a person-sized, black velvet backdrop that is illusionistic enough to look like an endless black hole.
I consider the intersection of imposed binaries and what it means to exist within a spectrum of too much, not enough, and in between. I am fascinated by the deceit of an all-or-nothing mindset and how it manifests in the objects, materials, and spaces we manipulate as tools of empowerment/powerlessness for ourselves and others. The multiple is often a central focus in my work through built, interactive environments that engage multiple senses. The materials I use are familiar and bodily – found objects, hair, paper, fabric, makeup, plastic, and beyond – and used to elicit questions about the implications of visibility and participation. Being visible and making space in my work to share these parts of my identity is my way of rejecting the single narrative that I was pressured into growing up. My work serves as an honest record of the darkest and lightest experiences during my ongoing process of coming out.
Any shoutouts? Who else deserves credit in this story – who has played a meaningful role?
Of course! I mentioned Brandon (www.brandon-sanderson.com) and Kellen earlier, and two other incredible mentors that are endlessly supportive are Rachel Black (www.rachelblack.net) and Lari Gibbons (www.larigibbons.com). My mom and her partner, Eric, have always encouraged me and affirmed who I am and the things I want to accomplish. Lastly, my lovely partner of 7 years, Matt, unconditionally supports me and balances out my dreamy way of looking at things with gentle realism. He also makes my laborious installations possible and reminds me of where my keys each and every time I lose them.
Contact Info:
Image Credit:
Images of the artist are by Matt Pearce. All other images taken by the artist.
Suggest a story: VoyageDallas is built on recommendations from the community; it's how we uncover hidden gems, so if you or someone you know deserves recognition please let us know here.