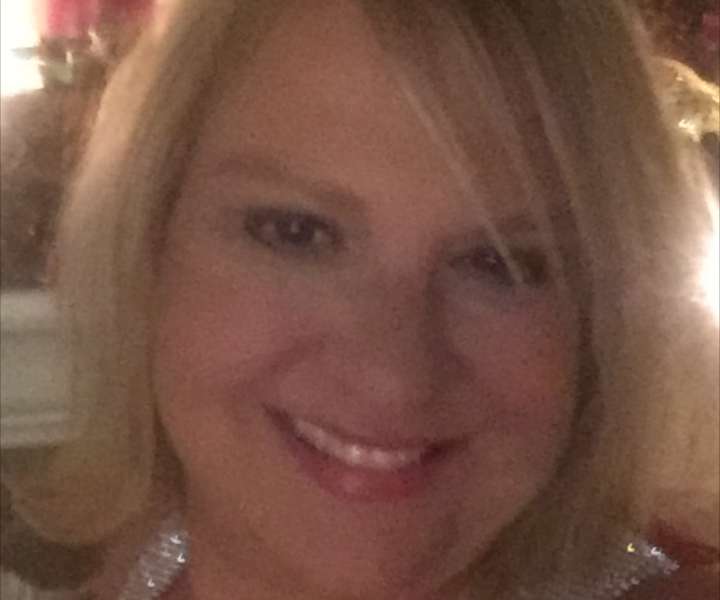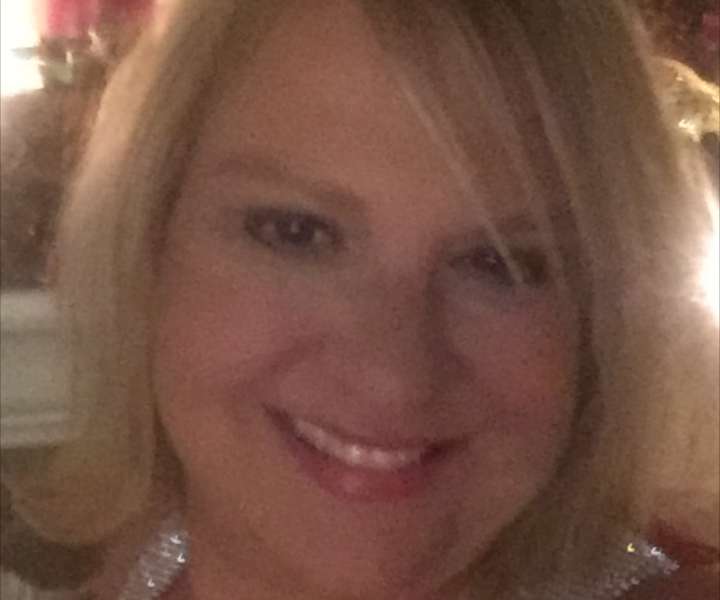 Today we'd like to introduce you to Kristie Catchings.
So, before we jump into specific questions about the business, why don't you give us some details about you and your story.
The travel bug took a big 'ol bite of me at a young age! A vacation in Florida at age 10, and seeing the ocean for the first time was all it took! Being a girl scout for 10 yrs. had me backpacking in Wyoming and Colorado (and teaching myself guitar to John Denver,) and playing in a fantastic high school band (Go Paris (Illinois) Tigers!) took me to the east coast a couple times to perform in front of presidents and visit the homes of presidents of the past. There is no ocean in Paris, Illinois, so lifeguarding at the YMCA and Twin Lakes Beach had to suffice for a daily fix.
At 15, my Spanish class took a week-long trip to Mexico City, Taxco, and Acapulco. I was home! That one trip encapsulated the two things I knew would become my future-teaching Spanish and visiting MY ocean frequently. It was clearly obvious to me that God had created the great seas, purely for MY enjoyment, my Zen.
My sophomore year in college at Illinois State University, I had the opportunity to return to Mexico City for a 6-week study program at La Universidad Iberoamericana. I loved it, became fluent quite rapidly, and did NOT want to return home. So…..I didn't.
Over the phone, our great professor was able to initiate an exchange program where two of us could stay an additional semester. I lived with a family, dated a bullfighter, and visited the ocean almost monthly. I then returned home to complete my college.
Starting as a first-year teacher, I led my students on the same week-long adventure to Mexico that had changed my life. Year after year, I watched in amazement as they were opened up to a new world, a new culture, Of course, it always culminated with a few days at MY ocean. They all returned different than when they left. Yet, I witnessed a consistency of change-a little more blessed and appreciative of the life they had, a little more understanding of how we are all different, yet all the same in some ways. A little more compassionate. How the Earth holds beauty their eyes had never seen and their minds would never forget. They were different. Forever changed.
After thirteen years of teaching in four different states (Illinois, Indiana, Mississippi, and Texas) I became a school administrator for a large district. I was able to sneak one more trip in before the demands of the job depleted the time and ability to continue.
I continued with my personal trips, and continuing to expose my children to the world. I could and was able to expand my horizons to Europe as well, but my draw was always drawn to the water. My hobby turned to finding good deals for friends or myself. I would sit for hours and search the internet for the best deals, and compare pricing and packages from one place to another.
As retirement was approaching within a few years, I made a comment to a new friend, Lisa, that I didn't know how I would be able to travel when I retire, since my paycheck would cut in half! She was a part time travel agent and promptly suggested that I take that on as well. She said I already had the background, had planned trips and had done the research. She promptly took me under her wing and guided me though some things I could do to get started.
I jumped right in and for the next year and a half, worked full time at school, and then studied, researched, trained, asked Lisa a million questions. I studied, destinations, suppliers, host agencies, etc. I had no idea about anything "business" so did my best at figuring out laws, how to's, etc. After all, in my mind, my goal was to be lucky enough to maybe do two to four bookings a month. Just a little on the side. Get it all ready, start slow while I was still working as an administrator and then retire and have travel to do. Not so much for the money, but to be able to travel and fill the need to make a difference in somebody's life. And I'm not one to be still. Growing up I always had two jobs, sometimes three. Several years ago, I even worked as an EMT on the weekends while working as an administrator.
I wasn't ready to open yet when my friend, Melody called, wanting a trip. Not just a trip, but a FunJet trip, and she wanted to price match it with Travel Zoo. I told her I was willing to practice on her, if she would be forgiving as if I stumble through the steps.
I guess I had opened my agency! It was a success and before I knew it, my phone was ringing and my three or four bookings a month turned into that much a week. I basically got slammed from the get go. So it was off to school for 10 hours a day, then home to my agency office for another three or four. But I was having a BLAST! I loved to teach new travelers that using an agent doesn't cost any more than doing it yourself as a commission is already built into the cruise or package. If you do it yourself, they just keep their money and if you use an agent, the agent gets paid. It was nice to know the resorts I was putting people at, so when they got there, it did look like the pictures. It was nice to make honeymoon dreams come true, see families make forever memories, and to really scour and find the best promo codes to pack as much value into a trip as possible. Keeping happy clients was and is my top priority.
So where am I today? Happy! My agency has grown and I am taking on sub-agents. The teacher in me loves to teach others so that they can carry forward and "live the dream," so to speak, and make a little extra money in the process.
We're always bombarded by how great it is to pursue your passion, etc. – but we've spoken with enough people to know that it's not always easy. Overall, would you say things have been easy for you?
Of course it has not been a smooth road!!! I have had to meet, face, and conquer many obstacles along the way.
First, you only THINK you are ready for the new venture…the new promotion…. What we are really saying is we are ready for the challenge of the new learning curve. I was not "ready" to open when I did. I didn't know enough. But I continued to learn with every booking. My main goals have stayed constant and some have come to fruition repeatedly.
1) To have happy clients 2) To teach people the benefits of not just using an agent, but from using an agent who has been there, has a specialist certification in the destination/niche, and who has access to a network of support specialists 3) To grow, train, lead others 4) To retire and run agency full time 4) To be able to travel (on a retirement income)
2) TIME. I opened in April 2013 and until July 2016 was also working at least 10 hours a day as a school administrator, then coming home and working several more hours with my agency. The two jobs HAD to be kept separate from each other.
3) Figuring out what ALL was required from running a business-laws, suppliers, processes, client base, social media, etc. is STILL a challenge. I retired from education in June of 16 and am in my 11th month of playing catch up and keep up from 5 years…I didn't plan for the growth I had. I thought I might do 3-4 bookings a month. Easy… Instead, I grew rapidly. I didn't design and build my business to be ready for so many clients. Now my advice is to have everything in place in the event 100 people need you the next day. That could be one destination wedding booking. Be ready.
4) Then you have the life issue that have to be dealt with- Parents aging and out of state-and losing them both, divorce, sell a house, buy a house, have a grandbaby, etc.…. the normal stuff. And two jobs. Nine years ago, I went through horrible breast cancer-alone, and had faced a few giants. And I won. So, you just do it. You just let God pick you up and carry you and know that he sets you down when you are ready. You don't whine-you shine, because sometimes in those dark moments, we end up shining the brightest. You just do it.
5) Rebranding? What? In March of 2016, just a couple weeks after moving, and I was heading to Illinois to possible say goodbye to my father, I received a lovely cease and desist letter. Stop using the Trademarked name of Endless Escapes Travel. My company. But wait. I had spent months thinking of the perfect name for my company. I had searched the internet to see if it was in use. I had filed a DBA, set up all my accounts, etc. and had been in business a couple years already. WHAT? Change my name? But she (the other Endless Escapes) lives out east. There is more than one Joe's pizza, right?? Yep-she had trademarked it and was shutting everybody down. I put it off as long as I could but in January of 2017, officially changed my name to KristieLen Travel, LLC. I am STILLLLLLLLLL switching everything over. Slow process. Who would have thought? Technology now interferes with logistics. Social media has no boundaries.
Of course it has not been a smooth road!!! I have had to meet, face, and conquer many obstacles along the way.
So, as you know, we're impressed with KristieLen Travel – tell our readers more, for example what you're most proud of as a company and what sets you apart from others.
KristieLen Travel is a full-service travel agency. We put the value in a vacation. We do the work, so you can do the play. We serve travelers. We help families, solos, seniors, singles, couples, or groups travel for vacations, weddings, honeymoons, get -a -ways, adventure, eco-tourism, educational, bucket-listing, etc. to wherever their heart desires.
We provide cruises, all-inclusive, tour packages, excursions, etc. and work with great suppliers, consortia, and hosts to provide the best service and the best value packed trip possible.
We charge no fees (except air only) for our services. Other agencies do, and that's okay also. People don't realize that there is already a commission built into all travel packages. If a person spends hours and hours researching and books online their self, they just did all the work, but paid whoever they booked with…. If they use an agent, they are getting before, during and after trip help from someone who is a specialist that can help guide them to making a wise decision. That agent will have established relationships with trusted suppliers who will take care of the clients. The agent also keeps up with promo codes, specials, and at times, host deals that others don't have access to. The agent gets out and travels. The cruises have been taken, and the resorts have been visited. The training and local meetings have been attended. The agent will protect you and guide you toward travel protection. The choice will be yours, but you will have been educated. And the agent WILL work to get you a wonderful, value -packed experience. You will be ready to travel, be it your first trip out of the country, or merely a new destination. All, for no extra charge. And to top it off, you will receive a nice thank you goody, courtesy of KristieLen Travel. And you will be part of our travel family, because we grow to love you, become friends on Facebook, meet for happy hour, and thank you immensely for the nice reviews and referrals. And we will probably chat about your next trip. Because that's how we roll!
I personally, am a beach-lover. I do a lot of beach destinations, weddings, honeymoons, etc. Another loves cruising, and another Europe. We hold numerous specialist training certifications in niches such as Romance travel, family travel, LGBT, special needs travel, adventure travel.
Our destination specialties range from Mexico, Belize, Cabo, Cancun, Barbados, Jamaica, Turks & Caicos, Aruba, Dominican Republic, Alaska, Hawaii, Areas of Europe, Iceland, South Pacific, etc. to Viking River Cruises, Norwegian Cruise lines, Princess, Carnival Royal Caribbean, etc. And we certify with Brands such as Sandals, AM resorts, Riu Resorts, ClubMed, etc.
If we don't know what we need to, we have access to specialists who will guide us, or we offer for a specialist colleague to take the booking and we work out a commission split. We just make sure the client is taken care of!! I currently have bookings from Alaska, Hawaii, Mexico, Jamaica, Bahamas, Aruba, Belize, Costa Rica, Panama, England, France, Australia, Bora Bora, Dominican Republic, Vegas, New York, and I'm sure more…. Those are imminent so in my brain.
So, what's next? Any big plans?
Future plans are always swirling in my brain. I have three trained sub-agents with bookings, and have three more that are starting training. I would like to grow to have a team of about 15 sub-agents. I have added a part-time administrative assistant. I have to NOT keep working so hard and doing so much myself. In October of last year, I joined a new host agency, Travel Troops, and had the fortune of visiting about 30 new resorts in just a couple of months that I otherwise might not have seen. The ability to take Fam (familiarization) trips and see the resorts has been instrumental in growing my business. My sales from the first quarter of 2017 topped all of 2016. I'm growing. I have my eye on a little office I'd like to have in a prime location, but I love being home-based also.
This year, I will begin to offer more groups that anyone can jump in on, and I have a few golf trips in the works. I want to assemble that magical team that makes dreams come true, The Team that makes a difference. That keeps them coming back for another trip to be planned. Another memory to be made. Another bite from the travel bug!!
And I am looking forward to new destinations, new learning. I will be attending the Romance Travel forum in Dominican Republic at the end of the week and have twelve days to learn, meet suppliers and agents, visit new resorts–because you have to KNOW that the food really is gourmet, the beds are comfortable, and the liquor really IS premium…. right? Or how can I send a client there???
Every day is a gift, and I'm living the dream. I want others to live it too.
Contact Info:

Image Credit:
Kristie Catchings
Getting in touch: VoyageDallas is built on recommendations from the community; it's how we uncover hidden gems, so if you know someone who deserves recognition please let us know here.