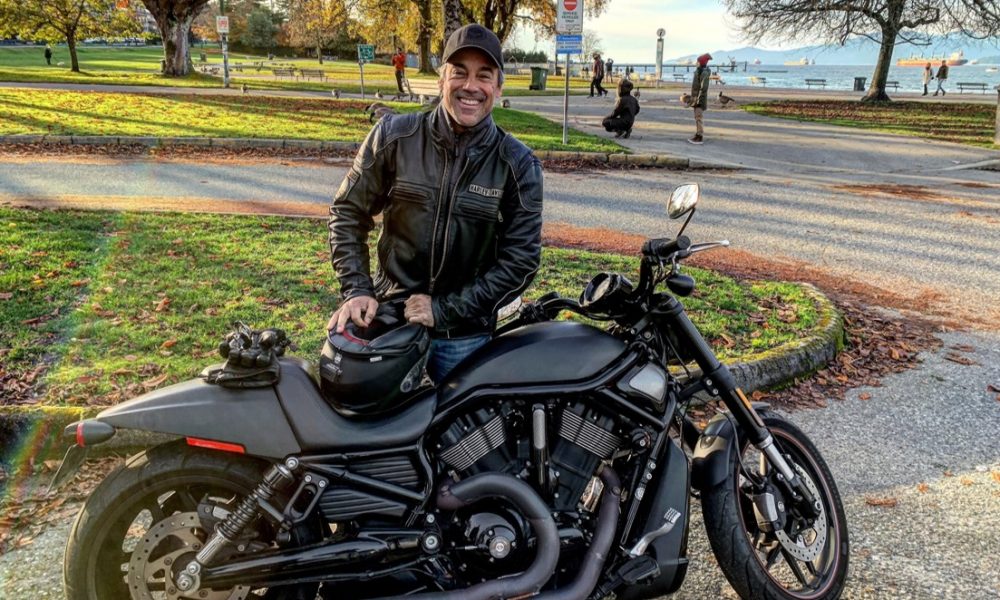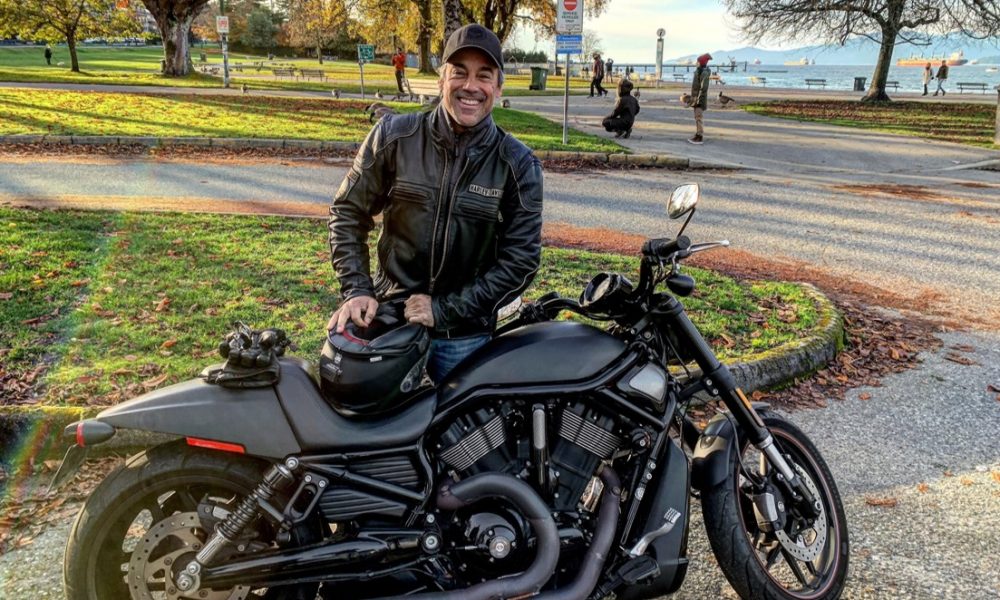 Today we'd like to introduce you to Lauro Chartrand-DelValle.
Lauro, please share your story with us. How did you get to where you are today?
I was born in Seattle, Washington in 1965. My mother re-married a Canadian cowboy when I was six years old and we moved to a remote ranch in the northern part of Canada in the province of Saskatchewan. From there, I grew up in a log home with no running water or bathroom. We raised cattle and horses, grew our own food and lived in a similar fashion as the generation or two before. When I was eight I found out what a stuntman was. I knew immediately that's what I wanted to be. From that time on, that's all I could dream about. I told everyone who would listen. Most laughed and said ya, ya, kid, good luck. It was a daunting dream as Hollywood seemed like it was on another planet and how could a kid living on a ranch in the middle of Saskatchewan ever get there?
Fast forward to my 15th year and I left school after grade 9 and moved to LA. I was going to be a stuntman! There were many bumps in the road, but since I had become a huge Chuck Norris fan, I started training in martial arts. I eventually trained under Master Fumio Demura in Santa Ana, who actually knew Chuck Norris! I knew I had to be on the right path. Master Demura did stunts and was Pat Morita's stunt double in all the Karate Kid films. So I constantly asked his advice on how I could become a stuntman. Since I was so young, competition was so tough and there were already so many stuntmen in LA, he pointed me north. Vancouver was starting to boom as a major film center in the late 80's, being dubbed, Hollywood North. Since I'd acquired landed immigrant status when I had moved there with my mother, I was able to work in Canada. So I moved to Vancouver to get my start. He was absolutely right! I started out doing extra work but within less than a year, I landed my first union stunt gig on McGyver, the original TV series. I was hooked!
In 1990 a feature called "The Hitman" starring none other than Chuck Norris came to Vancouver to film. I knew I had to get on it! I tried and tried, but I was dubbed as "to young". Damn! So I grew a beard and was about to try again when Master Demura contacted me. He asked me if I could go see Chuck and deliver a personal letter for him. Of course! Well, just like that I was admitted onto set and waited for the lunch break to meet Mr. Norris. He greeted me and asked what I was doing in Vancouver. I told him I was an aspiring stuntman. He said to stick around and he would find something for me to do after lunch! Again, of course! Yes, I ended up doing a small stunt that went horribly wrong. (they say it's the small ones that will get you) Long story short a small fragment blew out of a blank gun and punctured my left side, barley missed my lung, traveled through my intestine, stomach and stopped in my liver. I was rushed to the hospital with major internal bleeding. Three operations later and four months of recovery and I was ready to get back at it!
Most of the stunt coordinators heard of my accident and once I was ready to go back to work, their mindset was, well, if he can take a bullet, he can probably take anything. So they started giving me bigger and bigger stunts to do! My career took off as I proved time and time again, I could do any stunt that was thrown at me. My stunt career has taken me around the world, I've doubled for talented actors such as Al Pacino, Antonio Banderas, John Leguizamo and Danny Trejo. I've been fortunate enough to work with most all of the renowned action stars on the big screen. I even got to open up my martial arts toolbox and train Tom Cruise as well as choreograph over 200 fight scenes for his film "The Last Samurai".
One of my career highlights was right there in Plano, Texas though. I was hired onto "Walker, Texas Ranger" as one of the fight coordinators and eventually the fight director. Growing up with Mr. Norris as my childhood hero made this experience ultra special to me. One I'll never forget. I've worked on over 400 TV shows and films over my 30 years so far as a stuntman and stunt coordinator and have no intention of stopping any time soon. I'm still friends with Mr. Norris's son Eric who is the stunt coordinator on Hawaii 5-O, whom I had the pleasure of working for on that popular series this past year. Gotta tell ya, working in Hawaii is the best!
I continue to have the great fortune of doing stunts all over the globe, but since 2009 my focus and career has started to shift to directing, writing and producing. Stunts is my first love and yes, there is a certain "adrenaline rush" that it gives us, but I find directing gives me that rush too in a different way. Creating the complete film and having all that responsibility on your shoulders definitely keeps you on your toes! My new saying these days is, "I want to be Clint Eastwood when I grow up". The man never stops! It's obvious that he loves making moves and will do it until the day he dies. I'm sure I will too.
"I do what I love and I love what I do" My Grandfather once told me, "Find your passion and you'll never work a day in your life". Truer words were never spoken.
Has it been a smooth road?
Wow! Numerous bumps in the road! I first left home when I was 12, so that certainly wasn't easy! For the longest time as I tried to get into stunts, at every turn it was, go away kid, your too young. Also, until I started martial arts, I didn't know anyone in the film business and like many other businesses, especially to get started, it's who you know. Getting shot and hospitalized on my 2nd stunt ever almost killed me. It was definitely a hurtle at first. I was a father of two at the time, had no money and no way to pay the bills. I went heavily into debt during my recovery. I'm 5'6″ tall, not your normal leading man height. So getting jobs as a stunt double didn't come often or easy. Fortunately, my wide range of skills got me a lot of jobs as an N/D stunt performer and stunt actor, kind of like a character actor, but all action.
Numerous injuries over the years always caused temporary setbacks, but that's just part of the job. Family life has definitely been rough over the years. The extremely long hours and extended and lengthy travel have taken its toll on many relationships. Three divorces over three decades is not easy on anyone, especially my three kids. There are always hurtles, no matter what point you think your at in your career. Just when you may think you've made it, life serves up a plate of humble pie! 30 years into my stunt career, I'm starting to feel that being 54 is not always the age they want to see. A lot of the jobs I am more than overqualified for, often go to the new kid on the block, even if they don't have the same skill set or experience.
Now, as I move into the new phases of my career, there are new obstacles to overcome. Finances to get your own films made is always the biggest one. Just when you get that one tackled, then casting the actor that will sell your film is the next great hurtle. Sure, everyone will come see your movie if Tom Cruise, Brad Pitt or Leonardo DiCaprio is in it, but some times, even with the money, you can't get them! Again, it's often who you know and when they might be available and do they connect with the script. Challenges are what makes it all worthwhile though!
"Anything that comes easy isn't worth having."
"If it were easy, everyone would be doing it."
So let's switch gears a bit and go into the Bullseye Stunts Inc. story. Tell us more about the business.
I've worked under the banner of "Bullseye Stunts Inc." for most of my 30 years in the business. The motto is "It's all about hitting the mark." In film we are often given a mark or a spot that we need to land on. Meaning they place a mark on the ground where the camera is focused and that's where they want you to stop the car, motorcycle, horse or your falling body. Not always an easy task!
Of course as mentioned earlier, I have specialized in stunts and action for feature films and television over the past 30 years. For the past ten years, I have started to shift to Directing/Writing/Producing. One of the things I've become most proud of over the years is my ability to tell a story through action, this has set me apart as a stunt coordinator and action director. I've received multiple awards for this and it has been an honor to rise above in a career that I love so much. I've also managed to join an elite group of stuntmen and woman of which there are few who have transcended their careers into directors.
How do you think the industry will change over the next decade?
The film and TV industry has changed a lot over the past 30 years, but I believe we'll see even more change in the next 10. I'm not sure where we'll end up over the next ten years, but we all know that the streaming services are taking over when it comes to movies and TV. Things are changing so fast that it pretty unpredictable. The industry is busier now than ever!  With all the content needed to fill the needs and demands of all the streaming services and what's left of theater runs and network TV. The sky is the limit! Who knows where it will lead me next!
Contact Info:
Suggest a story: VoyageDallas is built on recommendations from the community; it's how we uncover hidden gems, so if you or someone you know deserves recognition please let us know here.