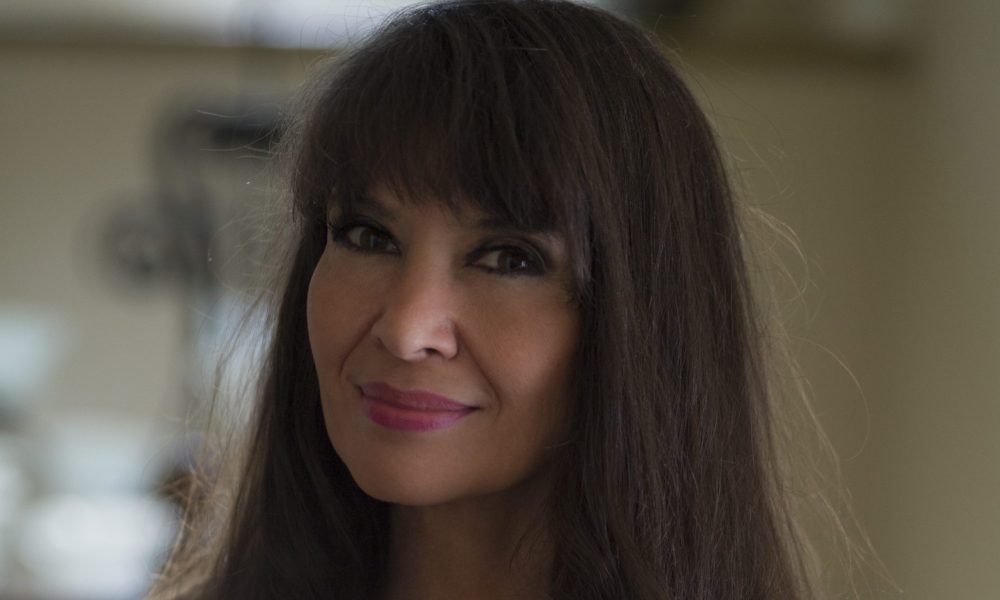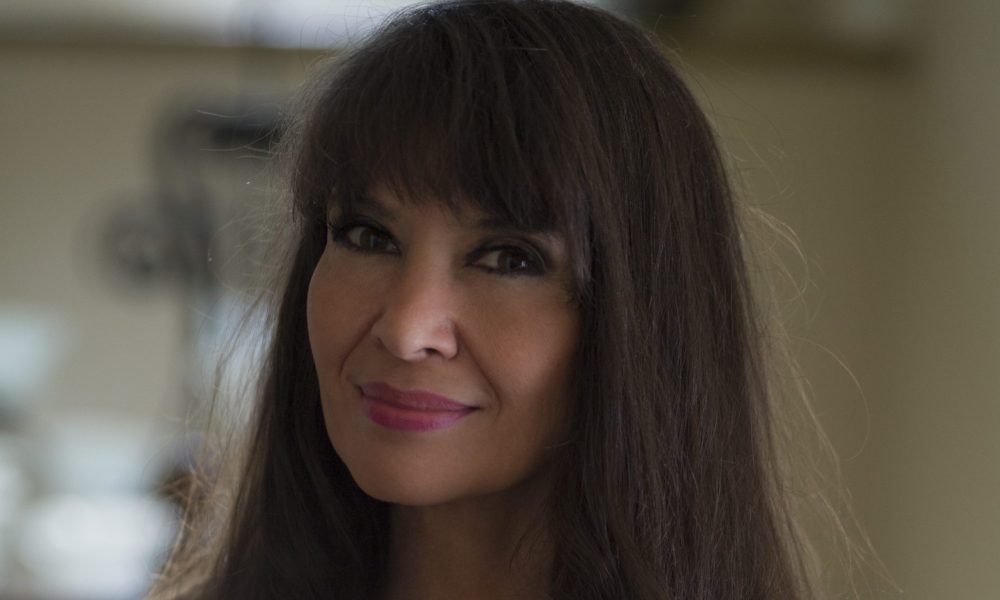 Today we'd like to introduce you to Linda Seto.
Thanks for sharing your story with us Linda. So, let's start at the beginning and we can move on from there.
As a young child, I enjoyed creative and artistic activities such as writing, performing, arts and drawing. My playtime was filled with adventures from my imagination and having the neighborhood kids be a part of my creative plays, stories, acting them out for fun. Thus, was my first experience in developing my early writing, directing and producing skills, the spark caught fire and my passion grew. As I became a young teenager, I craved to explore and learn more by spending after school hours seeking ways to add to my knowledge and experiences in the performing arts and the entertainment industry. I was told that I would have to wait until College to get that next type of training and education to become a professional. It didn't seem fair, as I had the desire, commitment and motivation to learn but it wasn't available for a person under 18 yrs. old. This would be something that I would change in the future as an adult. An opportunity, a goal to provide a much needed Arts Education Program for children for those like me.
During College I met my husband who was in the TV industry. This was wonderful as I had the exciting opportunity to get my chance to learn hands-on experience in the TV/Film entertainment field.  Within 2-3 years,  I was Co-Producing (2) Saturday morning half-hour Children's TV series which aired on local TV in the D/FW market. I was learning on the job all aspects of the creative side of TV entertainment business through professionally writing, co-producing, executive producing, directing, scouting locations, developing marketing, promotions and PR strategies, decisions and partnerships, which included partnerships with top Hollywood Movie Studios. One of our TV series won national and local awards for excellence in Children's TV programming. It was both exciting and challenging to learn how to be a professional while doing it. No mistakes allowed, demanding weekly deadlines to be met as we had an hour of TV show air time that we were responsible for.  No problem, as I was determined to making things happen, an attitude that carried into my next venture and childhood goal.
Five years later, after completing 4 years of Producing Children's TV series, I took on a small group of 12 young child local actors who were excited to learn and develop their acting skills for TV/Film. I used my professional experience as a TV series Director to give them the tools and guidance to transition from Stage/Theater style acting to TV/Film technique. It became the beginnings of developing an original curriculum and new training approach for young actors. Within a year these aspiring young talent ages 6- 15 yrs. old were headed to Hollywood on a trip led by myself, to meet and interview for professional agency representation, guidance and auditions for TV and Movie roles. This was a first in Texas and in the country, establishing the respected and well-known "Texas-to-Hollywood bridge" for young actors who would travel for opportunities and dreams of becoming professional actors and fame over the past 30 years. It was during that Hollywood trip, when I had a conversation with the top Child Agent, Bob Preston of CESD who was impressed with the level of acting skills of the child actors. We discussed my concept of creating a unique Theater & Media Arts for Children organization and agreed that it was an innovative idea and would provide opportunities not being offered anywhere else in the country.
With my professional experience in Children's TV entertainment, if was a natural fit for me to step into that role of Founding, creating and developing the Nation's first Non-Profit 501(c)3 TV/Film/Theater and Media/Filmmaking Arts organization for Children. With Bob's guidance, encouragement and professional networking with the Hollywood Movie & TV Casting Directors, the Dallas Young Actors Studio aka Dallas TV & Film Workshop, Inc. was founded in 1987. The Dallas Young Actors Studio's Mission is to provide Education, Classes, Performances, Hands-on experiences in both the creative aspects of Acting/Theater/TV side and the TV/Filmmaking Technology side for children and young people.  It is unique having its own TV soundstage and Studio, professional TV/Filmmaking production, editing equipment and technology used by top Universities and TV/Movie Studios. The Artistic Staff are professional actors and award-winning professional Children TV Directors/Writers. The Program provides valuable Internships for high school and College students who are wishing to pursue a career in the TV/Filmmaking Industry.   Mentorship/Leadership/Volunteer opportunities are offered to local youth and adults interested in the Dramatic Arts and TV/Film Media Arts.
Overall, has it been relatively smooth? If not, what were some of the struggles along the way?
I've found that creating any new project or business that is innovative is exciting but does have its challenges. By bringing to the table the wisdom learned from past experiences, I've developed a way of thinking that enables me to always move forward in my goals, overcoming obstacles.  This is incorporated into our program to help teach and motivate our young students.
1- Have Passion: Being passionate about what you do, helps the flow of energy needed to create, develop, nurture and put into action, all that is required through the process of achieving your goal.
2- Dedication: This means giving it your all, the extra time needed to achieve each step along the way. Not giving up when things get difficult. I have a favorite saying, a Japanese proverb taped on the wall next to my desk. It reads, "Fall down seven times… get up eight"
3- Resilience: This is being brave, strong, finding your own "Inner Hero". Listen to your own heart and don't become dismayed by others who may not understand or believe in your ideas or concepts in the beginning. Innovators are independent thinkers.
4- Be Inspired: I find that reading about innovative, influencers own stories on their personal struggles and achievements helps inspire me to do and be great. Inspiring the creative young people while they are within our program is very important.
5- Think Creatively, think outside the box: In 30 years of being in business, I've found that solutions to problems can be discovered when one thinks creatively.
6- Stay Real: being honest, genuine and not losing yourself, being true to yourself and who you are. Everyone marches to the beat of their own drum. Know yours and don't be afraid to create your own path.
Dallas Young Actors Studio – what should we know? What do you guys do best? What sets you apart from the competition?
The Dallas Young Actors Studio is the nation's first Non-Profit Community Theater Arts & TV/Filmmaking/media Arts organization for children.  It has provided arts experiences, classes, education, performances for several thousand local youth over the past 30 years. It is nationally known and respected by top Colleges for its excellent Educational Arts Program and by TV/Film Industry professionals and entertainment companies.
Our Program has helped prepare and train many young child actors into successful careers in the TV/Film industry. Kaitlyn Dever of "Last Man Standing" ABC TV series, "Justified" TV series, "Short Term 12″ Feature Film; Molly Quinn of " Castle"ABC TV series; Jesse Plemons of "Friday Night Lights" TV series and "Breaking Bad" TV series; Jake McDorman of "America Sniper" Feature Film and "Limitless" TV series, "Greek" TV series.
Paramount Pictures chose Linda Seto to personally train Noah Ringer, the 13 yr. old star of their Feature Film, "The Last Airbender" to be the lead actor playing the role of Aang.  Linda provided a month long acting Bootcamp to prepare Noah to be on the Movie set. This was a first in the entertainment industry, as Noah had no previous acting experience. She used her experience as a professional Director and Producer to develop a training program specifically for what the action adventure role required.
Our organization has produced an impressive amount of Arts & Media Projects, Productions & Performances accomplishments.   1,500 Short Films, 155 Live & Taped Performances & Sitcom Shows, 64 Indie Films, 5 TV Specials.  We produced " Studio A" and " Cybernet" which were(2) Half-hour long Saturday morning TV series (26 episodes) airing in the D/FW Broadcast TV market.  " Studio A" featured special celebrity guests appearances and interviews. This series won acclaim by receiving a TELLY Award for Children TV entertainment.
Our creative young actors and filmmakers gain new perspectives and better understanding of their world through the varied experiences in participating in Artistic Projects, Performances, Stories and their characters. They learn the creative thought process that benefits them not only as an artist but in their own lives, in social skills, relationships, decision making, goal setting, problem solving, collaboration with others and self-confidence. We provide this in a nurturing, encouraging and creative environment in our studio facility that fosters friendships, positive role models and embraces artistic personality and diversity.  Children who are considered at-risk, special needs or have learning differences have thrived in this wonderful Arts organization.
What is "success" or "successful" for you?
Knowing that I've touched the lives of the many children and made a difference, is most rewarding. When alumni come back to visit us years later to tell us how being in our program changed their life in a positive way, when they were a child or teen struggling to find a place and community of creative and artistic peers, warms my heart. How what they learned and experienced has helped them become more confident and successful in whatever path they have chosen and are happier in their lives as adults. This is what I consider success.  Knowing that I professionally achieved my goals, as a minority woman who was in a male dominated TV/Film Industry, helping to open doors of opportunity for others.  I believed in myself, had the courage to not give up and was inspired to create and achieve what others considered difficult or not possible. It was always challenging but I was determined to make things happen. It continues to be an exciting and rewarding journey.
Pricing:
Monthly Class tuition $195- $225
Workshops, Labs, Private lessons $60- $450
Summer Camps $300- $695
Contact Info:
Getting in touch: VoyageDallas is built on recommendations from the community; it's how we uncover hidden gems, so if you know someone who deserves recognition please let us know here.