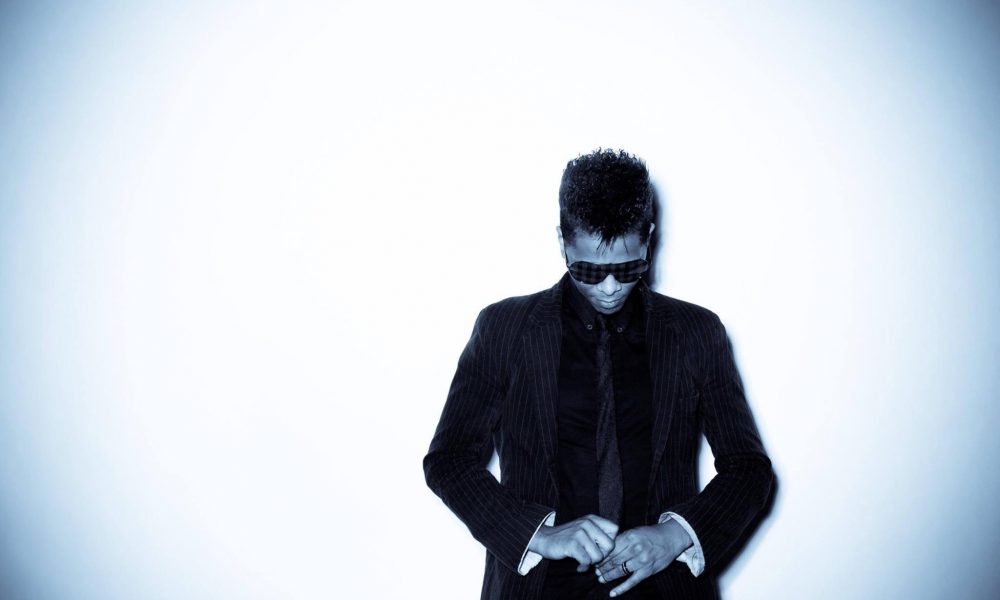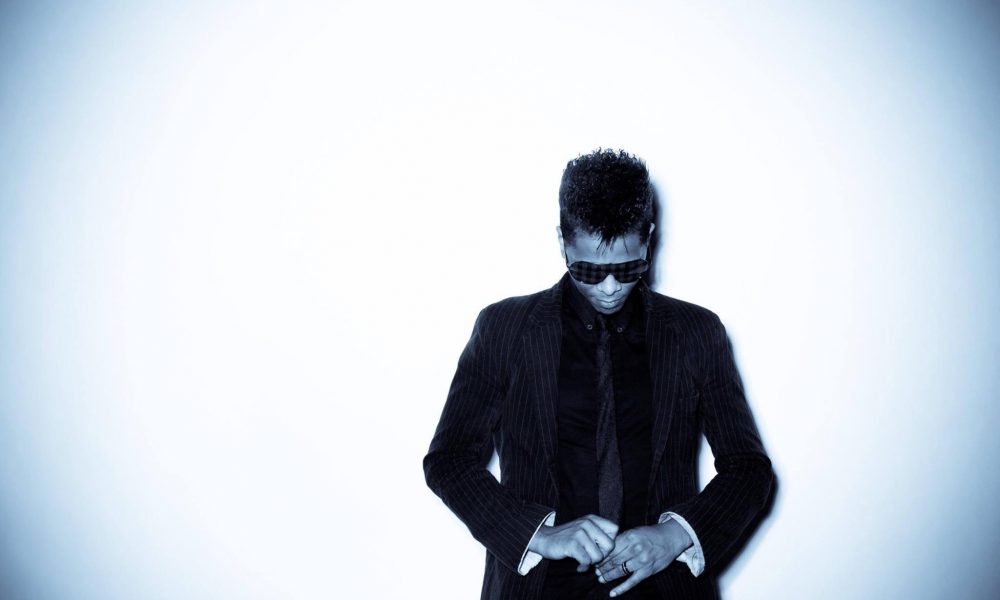 Today we'd like to introduce you to Micah Moore AKA Mic Most.
Thanks for sharing your story with us Micah. So, let's start at the beginning and we can move on from there.
The journey to the present, thus far, has been quite the adventure. My path began in Southern California – Orange County to be precise. Growing up in SoCal was exactly how you'd imagine it; endless beaches, sun-soaked summers, cool mountain air mixed with a gentle sea breeze – the ideal environment for inspiration to thrive and flourish. My mother is a former professional singer, and somewhere around 1988 – she started touring the world in a cover band, "The New Supremes." The seeds of passion were planted – music is what I wanted to BE.
Throughout my youth to my preteen years, along with my slightly older brother, the majority of my free time outside of school was spent participating in athletics – football, track & basketball while learning to play the violin, the trumpet and was a member of the Honor Choir. I took a stab at music production – aged 12 – whereas I used a Casio keyboard, a karaoke machine and a set of headphones I already figured out could be used as a microphone to create and learn structure. After her musical career came to an end (for reasons I am still not clear about), my mother became a professional bodybuilder. She won 1st Place in her first (and only) competition. Again – inspired.
Life seemingly resembled that of a modernized Norman Rockwell painting… Then, everything changed.
Around the age of 13, I started to notice some turbulence within my parent's marriage. Without getting into too many deets, they ended up separating for eight months. My mother, along with myself and my brother, uprooted our lives and relocated to North Carolina and moved in with my grandmother. It was in this time period that I gravitated toward the life of a gangster. I didn't feel supported emotionally or psychologically by my parents, so I sought fulfillment in these areas elsewhere.
After returning to California, when my parents supposedly reconciled, I was transformed… And not in the right way. I always did well academically, so I managed to keep my grades at mostly A's…. But I got deeper and deeper into the gang world. Things at home were not getting better when my parents reconnected. They were got worse… Which further reinforced my attraction to this life.
Then, I almost lose my life. When I was 15, I got an extremely rare sinus infection that almost killed me. After getting out of the hospital, I was on homebound bed rest for six months. The high school I went to assigned me a teacher that ONLY taught me one subject. My parents, being absorbed in their dramas, neglected to intervene. My once illustrious GPA evaporated. My once beautiful face was scarred and swollen, forced to wear an eye patch to hide the hideousness that I believed myself to have. My self-esteem was nonexistent. Without the support of my school or my parents, I spiraled out of control. I become a full-on gang member to an LA-based gang, started ditching class, smoking weed, drink 40's…and, you know, do gangsta shit. But I was also writing music during this time as an outlet, and subsequently formed a Rap group with two fellow gang members called Reality in 1998. But the reality was, I was heading down the wrong path.
After being kicked out of three high schools due to simply not showing up, I ended up in juvenile hall for commercial burglary. This was a wake-up call for me. Luckily, my brother was there for me when I was released, as my parents moved to Texas while I was locked up. While en route to my new home in Dallas, I decided I would make this move a clean slate for me – a chance to start anew. And I did exactly that.
I had to figure out how to go about initiating this new beginning – alone. My parents brought some baggage with them to Texas. First, I decided I had to finish high school. Given the fact that I was kicked out of several schools, my grades were abysmal. To remedy this, I modified my high school transcript so that it reflected that of a mostly "A" student (unbeknownst to my parents). IT WORKED LIKE A CHARM. I was enrolled normally and had all senior-level classes… And boy, did I thrive! I, once again, was an "A" student and started playing football again. Towards the end of the year while gearing up for track season, senior prom and graduation…a bombshell hits. The tertiary school I was last at in California sent my REAL transcript reflecting my actual grades. With this new information, my high school told me I had to do an entire year more of schooling. At that point, I was already 18 years old and pretty much checked out. I abandoned athletics and became a high school dropout. It was then I discovered and fell in love with Electronic Music. My world has not been the same since.
I was introduced to the rave scene in Dallas when invited to a warehouse venue called Decibel. I didn't quite know what was going on, but – fueled by ecstasy, psilocybin, and LSD mainly – my understanding and connection with music, and my fellow humans grew exponentially. I learned the art of the DJ and started producing House/Techno Music. Music, leaving my hip hop roots to the waste bins of the past. I found a new home – a new gang.
Then SHE came along — the bane of my 20's. I had been girlfriend-less virtually my entire time in Texas up to this point. Not anything serious anyway. This person slowly drained the life out of me — the self-esteem I had built back up after my near-fatal sinus infection disappeared. I fell away from all my passions because I didn't have any support in what I was trying to accomplish; make music. I was convinced I was "wasting my time," per the constant berating and dehumanization I endured.
Meanwhile, I become a father at the age of 21 with this toxic person while also lost a child to SIDS. My outlook on life & death was forever altered when my daughter passed… I HAD to persevere. For my son…
I reconnected with my passion. I began making music again, visited friends I hadn't seen in years. I searched for me – The REAL me. Then, once again, life was interrupted. Although I continued honing my craft, my progression was slowed a bit when I impregnated and married a pretty young red-head, who ended up cheating on me the entire time. After I divorced her, I decided to solely focus on taking care of my kids and my music…
Then SHE came along — the dame of my eternity. Even though we had met and hung out a few times since 2006, Artist and Poet Sullen (now known as Misty Amber Moore) didn't make her impact on me until I needed it most. I was out of options and I wanted to escape. The responsibility of being a single dad proved to be very overwhelming, to the point where I was at a breaking point. I was about to enlist in the Army. I planned to leave my kids with my parents and leave everything behind to start anew again. But Misty made me believe in me again. With her as my muse, I was able to pursue my creative goals fully.
In 2012, I got reacquainted with my Hip Hop roots. I started going to an infamous open mic night in Dallas called The Jam Session with The Gritz (Erykah Badu's Band) with two friends (Lejend & TekForce) and rocked the stage. The Hip Hop group that I formed, SWAG, has come and gone, but it was at these open mics when we drew the attention of Grammy-winner Jah Born (Erykah Badu – "On & On"), a then member of The Gritz – not to mention, the attention of the city. Jah & I bonded creatively, and I'm proud to call him a friend. We've created some spectacular music for quite a few Dallas-based rappers and singers under the moniker 2woE1even. I later self-produced, wrote and recorded my first studio album Electroniq Sonnets in 2014, released on Get Live Musik (now Get Live Records) – an independent record label that I created. This project was the first marriage of two genres I fell so deeply in love with – Hip Hop & Electronic Music. I have since had the honour and privilege to sign a very talented band (Bloodfeather) from Oklahoma to my label, to join the Universal Music Publishing Group family of producers in creating content for film & TV, be an actor on the TV shows "Queen Of The South" and "Texas Flip 'N Move," write the film score/sound design/act in some short films, travel the world, perform my music at festivals, beach raves, arenas, symphony halls, hole-in-the-walls, to be nominated for three Independent Music Awards (2016-2019 Best Electronic/Dance Album)… With only one goal; to share my music and message with the masses.
The Spotify checks are not bad, either.
So music has FINALLY become apart of my being. I AM music. I create, therefore I am. My music career is on autopilot, my process – flowing — the perfect opportunity to refocus my priorities. My mother, as I mentioned earlier, is a former pro bodybuilder and my brother became a personal trainer and has participated in Strongman Competitions. In short, I felt a strong urge to make personal fitness and health a priority. I mean, it runs in the family, after all. I started working out rigorously, being more conscious of what I put into my body, and started running. I looked good, felt GREAT, and I found a newly revitalized passion!
Then "C" came along. The change of my eternity.
In late 2018, my dear wife was diagnosed with Stage 4 Medullary Thyroid Cancer, an extremely rare form of the disease. The rarity of her particular type of cancer made her a prime candidate in the search for a cure. She is now on an experimental drug that's working! Her tremendous sacrifice – to give your body in the pursuit of science – is by far one of the most admirable things a human can do for their fellow humans. As Misty has a habit of doing, she inspired me once again! After the hard realization that everything is not in our control, I decided to educate myself by becoming a certified personal trainer through the American Council On Exercise (ACE). With this, I can teach others how to achieve optimal fitness/wellness levels and control that which we CAN control – what we put INTO our bodies (nutrition), and what we DO with our bodies (exercise). This eureka moment prompted me to form Get Live Fitness, a health/fitness imprint that focuses on helping people achieve their fitness goals. Life is all about finding the beautiful and seizing the moment. Beauty exists everywhere – we just have to be willing to see it. #FindTheBeautiful #CarpeVitae
Has it been a smooth road?
No roads in life are meant to be smooth. It's a matter of how well we manage to traverse the twists and turns.
We'd love to hear more about your work.
I'm known for putting the MOST, into any venture I put my energy into. Calculating the risk/reward ratio can be a challenge at times, but as long as your intentions are pure… Your odds of success significantly increase.
How do you think the industry will change over the next decade?
The music business has always been. The music itself has always been. In both cases, the common denominator is how music is delivered. The only shift I foresee is a possible change in the medium (although the fact that we're moving backwards to vinyl leads me to believe we're collectively running out of ideas). Technology is unpredictable – perhaps we will create a way to tap in brain waves so the ability to "think" music into existence. This would be interesting.
The fitness industry won't change, either. As long as we eat and consume the way we do, live the way we do, there will always be a need for gyms and personal trainers. That is unless gyms become entirely automated…
Pricing:
Recording/Mixing/Mastering – $50/hour (no minimum)
Contact Info:
Image Credit:
Jakx Photography and Jeff Adair
Suggest a story: VoyageDallas is built on recommendations from the community; it's how we uncover hidden gems, so if you or someone you know deserves recognition please let us know here.