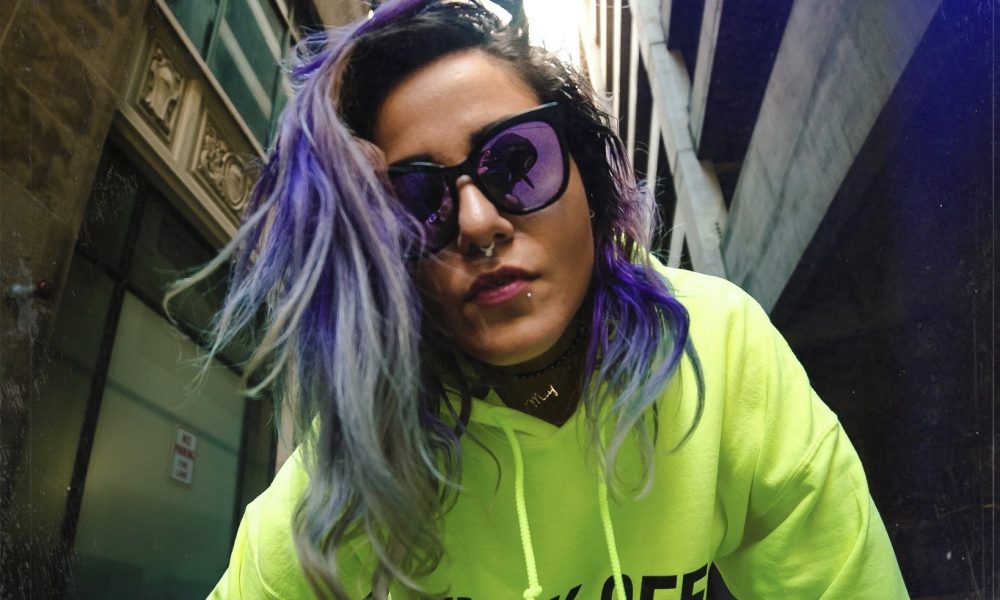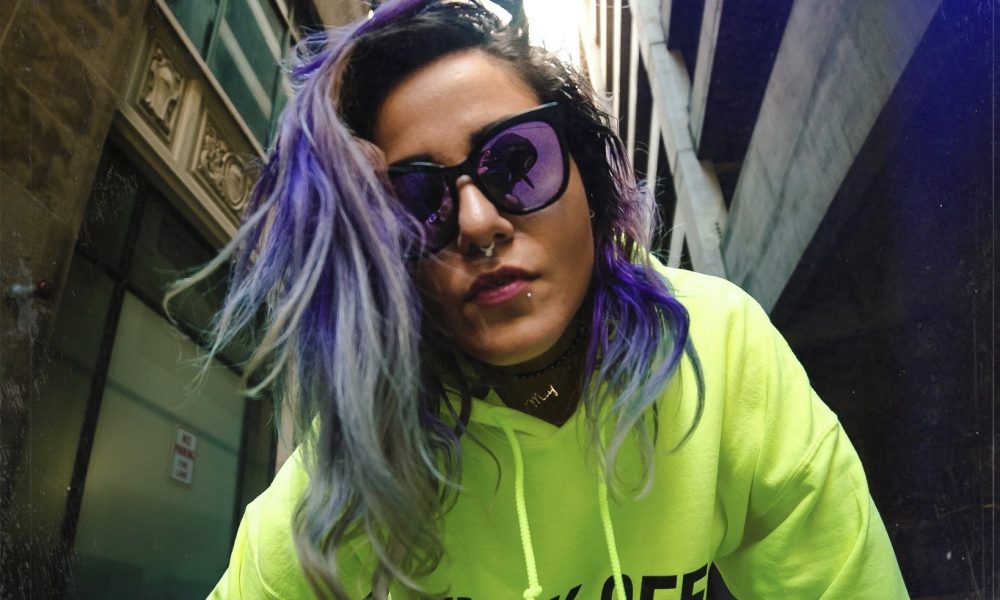 Today we'd like to introduce you to Missy Monoxide.
Missy, before we jump into specific questions, why don't you give us some details about you and your story.
The road to my current career and life is probably more spontaneous than what 2020's been thus far, but it still feels like I'm living a dream. My dream. When I graduated high school, back in the day 😅, I wanted to become a forensic anthropologist, but let's just say it would have taken me a long time to get there on a Hostess wage, so I knew I would have to make sacrifices if I wanted to achieve anything in this lifetime. I've always been so grateful to America for all the opportunities I've had here, so I found a way to give back whilst expanding my opportunities in life; I joined the U.S. Navy at 17 and left for bootcamp at 18.
Joining the Navy was the BEST decision I ever made! I've always been… different, loyal to my own aesthetic and beliefs, but I took a chance on myself, making a considerably out of character choice in exchange for a future. I took the most disciplinary route for an eccentric, rebellious individual, and it was truly a surprise to everyone who knew me, my parents included. During my time in service I worked in administrative support and later specialized in Information Technology onboard the USS Boxer (LHD-4). There I learned several skills such as radio communications, basic firefighting, security, and how to work with various personalities under any possible circumstances you can imagine. Being in the service is truly like being a part of the most unified sisterhood/brotherhood you can be accepted into, we were all willing and prepared to give our lives for one another. That's something most people will never experience and it was life-changing, especially for a girl in her early 20's. Never found that again in the civilian world, not to that extent, however I share the same bond with my fellow veterans. It's dear to my heart.
When I finished my enlistment, I had a solid foundation, I was free to pursue my own passion and get the college education I always wanted. I know a lot of people have opinions about college, they think it's pointless, but college was something initially impossible for me, so it meant the world to not only be able to attend, but to pay for it myself and not drown in debt. I also chose a field I intended to work in after graduation, so I think that made a difference in my experience. It's never felt like a waste to me and I'm the first in my family to have a formal education and degree in America. That's a pretty big deal when you're first gen. It carries heavy weight.
Fast forward to the present and I have a Bachelor in Graphic Design and over six years of professional experience after having worked in agency, corporate and entrepreneurial environments. My degree gave me the privilege to work alongside some amazing people/companies and obtain the field experience I use today as a designer and photographer in DTX Street, the business I started with my husband.
When I left my corporate career, I never imagined I'd one day be able to work for myself and enjoy a more stable work/life balance doing what I love, on my terms. It's truly a dream come true and I wouldn't want to be anywhere other than my beautiful city of Dallas. I love this city, rep this city, and know that the artistic community here will one day be regarded as highly as the ones in New York and LA. I truly believe it. We have some of the most amazing, unique, and creative artists I've met here in Dallas, and trust me, they're going to put this city on the global art map!
My road here has been a little out of the ordinary, but I'm beyond grateful for every experience, challenge, failure, and success along the way because it's how I've grown as an artist and entrepreneur. I know this year has been hectic and exhausting despite only being half way over, but I'm excited about the changes humanity is embracing and I'm optimistic about the future. I'm excited to evolve. 💜
Has it been a smooth road?
I am a first generation Mexican American, so I've definitely had my share of struggles ranging from language barriers to racism to lack of resources. Since I was a kid, I dreamt of becoming someone great, someone meaningful in this country. I grew up knowing there are a lot of misconceptions about my ethnicity and I, like countless Latinos, have always felt an immense pressure to prove them false. I just felt like I had to earn my place here, as if I wouldn't belong otherwise. On top of that, my family was of humble means, so I knew from the moment I was consciously aware, that if I wanted to achieve anything or obtain anything in this life, it would depend on me and my efforts. Everything I have, everything I am, I had to obtain myself, dig myself out of my problems, with minimal help. Apart from my immediate family, I had no other family to rely on, and being the eldest kid, I had a lot of responsibilities I was entrusted to carry out for my family. It was a ton of pressure, a lot to process, but my family's support and belief in me gave me the courage and motivation to get things done. Those are just the cards life dealt me and I made the best of it, but I feel like I did okay. I wouldn't have it any other way.
DTX Street & DTX Women – what should we know? What do you guys do best? What sets you apart from the competition?
We founded DTX Street in 2016 as a group in which local artists could gain experience as content creators via our meetups, events, and galleries. It became our mission to host events where one could network, have fun, and capture content for their leisure or portfolios. We started small, from hosting meetups in the streets, to hosting events like our helicopter meetup in which people got to tour the city in helicopters! Good times! And it's crazy, but over the years we built an incredible relationship with our city, within our community, and they've always been immensely supportive of us. We sincerely appreciate all the love and it's 100% reciprocated, without a doubt.
Apart from our community involvement, we also grew into a business offering services in photography, graphic design, and content production. We've had the honor to work with brands such as the Dallas Mavericks, Main Event, Toyota, and Sweet Tooth Hotel, just to name a few. We take great pride in working with or collaborating with fellow Dallas brands, businesses, artists, etc. and we hope to continue expanding and getting the privilege to work with many more. That's the dream.
How do you think the industry will change over the next decade?
I personally feel like artistic entrepreneurship is going to BLOW UP drastically in Dallas! Artists have realized that they have so much power within themselves and their brands that they can manage without needing to work for any company. Social media, networking, working remotely and on our own terms has opened a new world of possibilities. It has given us our creative freedom back, something that most of us lacked when we worked for companies or agencies. Being entrepreneurs also gives us control over our workflow and allows us to choose projects that are meaningful to us, versus work which leaves us uninspired and unfulfilled. I feel that in the next several years, more people will make the switch to working from home, on their own schedules, and with brands that align with their values.
Contact Info:
Image Credit:
Photo of me and Kinjaz photo (wearing Mavs Jerseys): @high_vis
All other photos are my own work
Suggest a story: VoyageDallas is built on recommendations from the community; it's how we uncover hidden gems, so if you or someone you know deserves recognition please let us know here.