Today we'd like to introduce you to Heena Khan.
So, before we jump into specific questions, why don't you give us some details about you and your story.
I'm a native Houstonian and attended graduate school in Chicago at Roosevelt University where I earned a Master's degree in Clinical Psychology. My interest in grassroots community mental health dates back to my graduate school years when I became increasingly involved in helping grassroots efforts at reducing the stigma associated with mental health and illness in the Muslim Community. I began working with the Muslim Mental Health Inc.(MMH) – a non-profit dedicated to conducting, supporting and promoting research that assists mental health professionals better understand mental health challenges of the Muslim community.
As I worked with MMH, it really helped me understand how much mental health awareness and education is needed in our community. Many people feared counselors and had some preconceived negative beliefs about counseling itself. I also realized the grave need for Muslim counselors in the community who have the cultural competence to understand and help clients and other non-Muslim providers navigate cultural issues that are often at the core of their mental wellness. In my last semester of graduate school, I got married, moved out of Chicago and slowly began to reduce my hours with MMH due to the new journey of life I had just embarked upon. Fast forward, we moved to Dallas in 2011 and I began my counseling career at a small private practice in Richardson. Soon after, I came across an exciting opportunity to work at a local non-profit where I could provide counseling services to domestic violence & trauma survivors. This was early 2013 and at the time, I knew of only two Muslim licensed professional counselors in the DFW area-I was one of them. I'm sure there were a few more but we didn't know of them. However, over time I started to meet other Muslim Licensed mental health professionals just like me at major conferences that I was attending. It was refreshing and exciting to meet other Muslim therapists!
Saihba and I became colleagues at the non-profit so we knew each other, Abida was at a private practice and was friends with Saihba. Saihba and I would often talk about the need to bring together Muslim licensed mental health professionals in the DFW area under one umbrella so the community can easily access and navigate resources. Turns out Abida and Saihba were having the same conversations. Saihba introduced Abida to me; we all met at Brio's in Allen, in June of 2017. It was late evening after we wrapped up our clients for the day and secured our husbands to hold the fort with the kids. Our meeting was exciting, inspiring and momentous. We shared a common vision for our Muslim community, we shared heartwarming and gut-wrenching stories of community members seeking mental health services. It became clear that we wanted to start a movement. And we did. The disposable paper table cloth at Brio's was our canvas, we dug through our purses for pens and began jotting our thoughts, brainstormed ideas and even came up with the name Muslim Association of Psychological Services (MAPS). The meeting left us energized and motivated to take on a project that we knew would benefit not just our Muslim community but also other Mental health providers that support and help Muslim communities.
MAPS, or Muslim Association for Psychological Services, is a social enterprise founded by three distinct counselors with the purpose of bridging the gap between mental health needs in the Muslim community and access to Muslim licensed counselors in the DFW community. MAPS also serves to support local community organizations in their cultural competency while providing Muslim counselors with peer support and professional development through education, training and awareness.
Our mission is to support and guide the Muslim community by actively promoting mental health awareness, education, resources and access to services.
Over the next couple of years, we each took on different initiatives within MAPS and heavily networked to spread the word in different communities, mosques and providers. We came across more and more Muslim licensed mental health professionals that we were delighted to meet, who eventually became MAPS members-they also shared our vision and joined our cause. It was important to us that all MAPS members must be licensed mental health professionals only. We began scheduling quarterly meetings for all MAPS members to network, learn and support each other and expand our reach for services and resources. With each success, each new MAPS member, our work continued to become more and more important. We began to provide community mental health education seminars at different mosques in the community to bridge that gap and empower the community with education and resources. Each opportunity we had, we were humbled with gratitude and honor.
With our increase in MAPS members and need for an easily accessible resource, I created our website and a directory that can list all MAPS members can showcase their areas of specialty and contact info. Our website quickly became the bridge that provided the Muslim community with easy access to a list of Muslim Licensed mental health professionals in the DFW area.
Today, we are recognized as the entity synonymous with mental health for the Muslim community in the DFW area. We have created a steady footprint in the Muslim community with our psyco-education virtual seminars, a bustling Instagram and Facebook page, and authentic community relationships. Very soon, we will become the central directory for all Texas-based Muslim licensed mental health professionals.
My work with non-profits and grassroots efforts since my graduate school years has highlighted for me that the existence of MAPS is pivotal in the climate we live in today. It is imperative now more than ever before to reach out to our communities, encourage more open discussions on mental health issues and navigate them on this very difficult and stigmatized path.
Overall, has it been relatively smooth? If not, what were some of the struggles along the way?
Saihba, Abida and I are very different people-we have different areas of specialty in our practice and we naturally have different personalities. However, the one thing we do have in common is that we are all mothers and entrepreneurs.
It's been a relatively smooth road because of how all three of us work together and complement each other in our work ethic. The challenges we always have and overcome are the ones where we have to do the balancing act of being there for our family, our clients and our grassroots baby – MAPS. I own and operate a group practice in Allen, I also have two young kids at home. We certainly run into challenges with time management since we schedule conference calls a couple of times a month to discuss our goals and plans for the upcoming months. But in the end, we make it happen. There were definitely periods of time where we were overwhelmed and had to take a few steps back in order to preserve ourselves.
As MAPS has exponentially grown over the past couple of years, so has the workload-managing social media, events etc. We were lucky to have some of our MAPS members step up to assist us in our operations so we can continue to expand, we are so very grateful for their assistance. If we, the co-founders are the heart of MAPS, our MAPS members are the soul. We value their participation, feedback, energy and dedication.
Muslim Association for Psychological Services (MAPS) – what should we know? What do you guys do best? What sets you apart from the competition?
As a co-founder of MAPS, I'm proud to have cultivated this social enterprise with Abida and Saihba that helps the community find that glimmer of hope amidst their mental health struggles. I'm proud to say that we have accomplished the goals we had initially set out and now we are evolving with new goals and plans for our MAPS members and the community. I'm proud that we are recognized as the entity synonymous with mental health for the Muslim community in the DFW area with a steady footprint.
What sets us apart is that we are a group of dedicated, vision-sharing, skilled, licensed mental health professionals. We are all Muslim and most of us are first/second generation Muslim Americans, which means we have unique competence in understanding the culture and lifestyles our parents grew up with and how vastly different that is from our current generation.
I love that Abida, Saihba and I have different areas of expertise and during our leadership calls, each of us brings a unique perspective to the table. There is a kind of magical compatibility the three of us have when we work together. It's truly amazing how each of us balances the other. We each have strengths and weaknesses that complements the other in a phenomenal way. I couldn't have asked for a better team.
What is "success" or "successful" for you?
The way I measure success in my life is how much have I have impacted & inspired others. Success to me is living my values and ethics in a way that positively impacts & inspires others to do not just the same but more. Success is to live a life that leaves a legacy that continues to inspire others. My success is seen in cultivating relationships and experiences with people that has a lasting impact on them, whether that's a community member, a peer/colleague or a student/intern.
Thank you for your interest in our work. Through your support, we can reach more community members, raise more awareness and help more families so they don't have to live in the shadows of mental illness.
Contact Info:
Heena Khan is in LPC (Licensed Professional Counselor) & RPT ( Registered Play Therapist) and specializes in working with perinatal mental health, trauma, attachment & grief through play therapy and EMDR for children and adult women. She also hosts two podcast shows and is the owner & therapist at Uplift Counseling Services, in Allen, TX. (www.Uplift-Counseling.com, @upliftcounseling)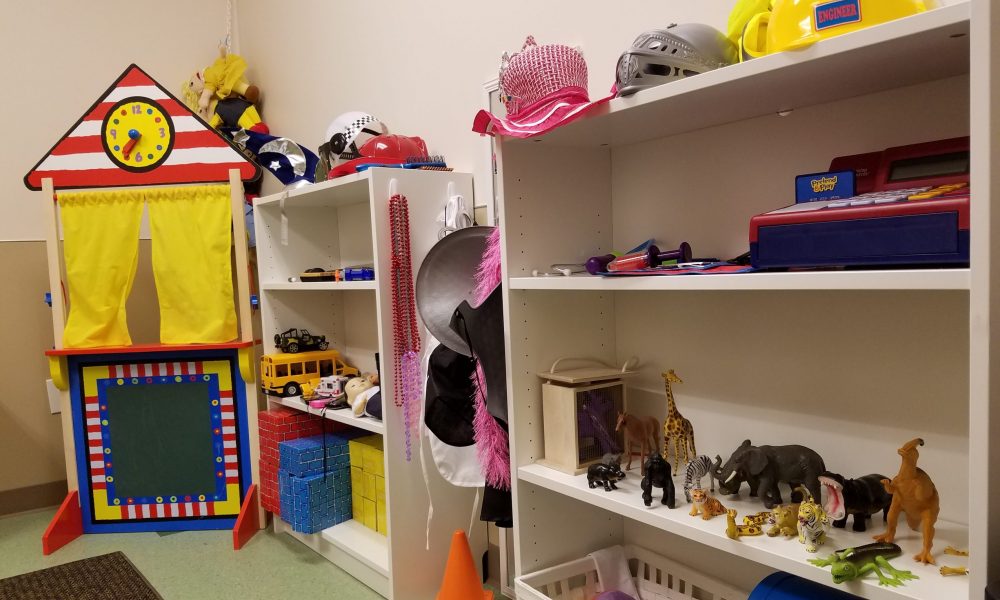 Suggest a story: VoyageDallas is built on recommendations from the community; it's how we uncover hidden gems, so if you or someone you know deserves recognition please let us know here.