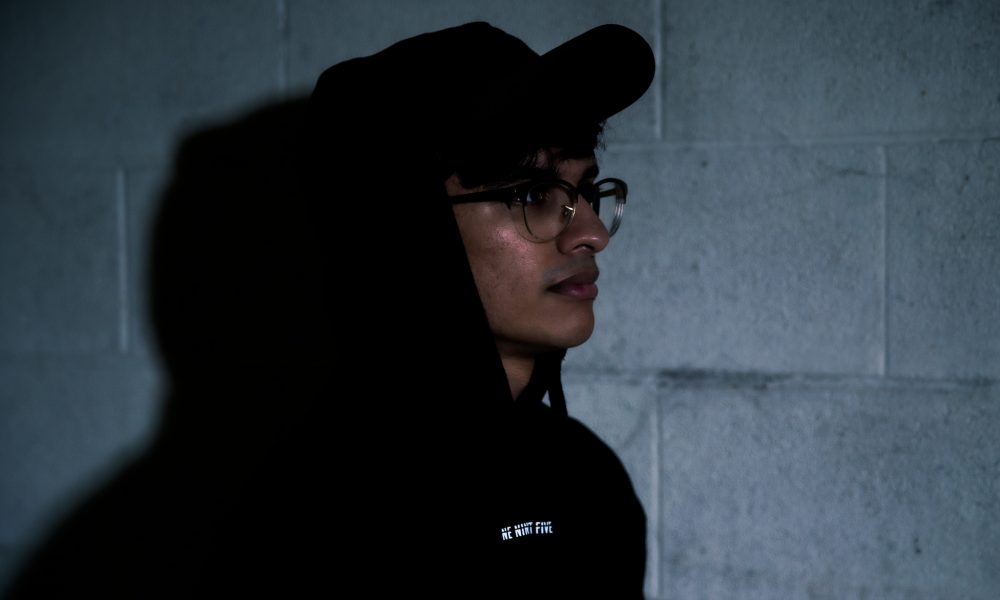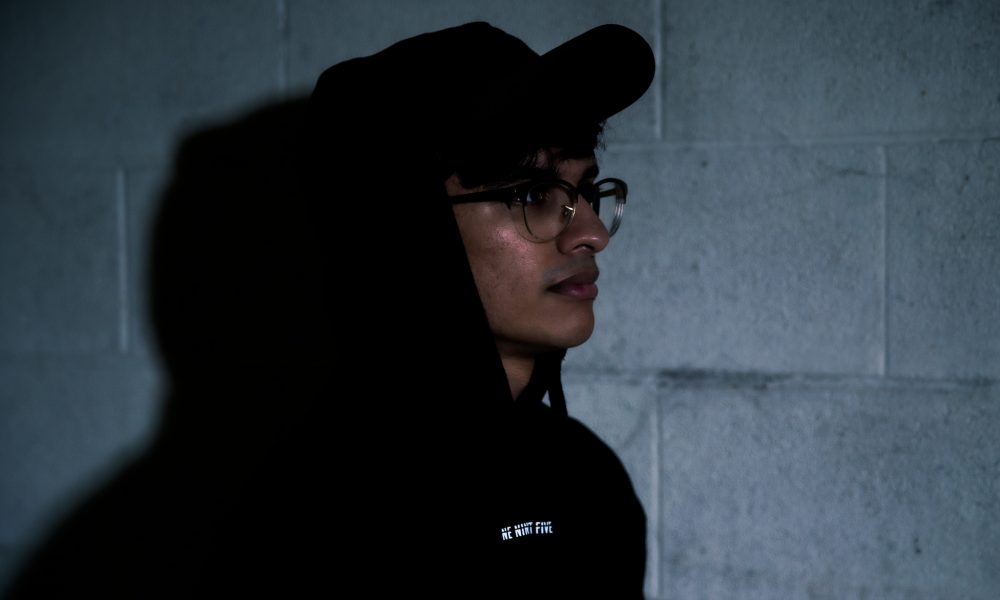 Today we'd like to introduce you to Nik Purohit.
Nik, can you briefly walk us through your story – how you started and how you got to where you are today.
Throughout my life, I've lived in many places, but to give a quick run down, I was born in Denver, CO, lived there for five years, then I moved to Spokane, WA, where I lived there for about 10 years. After that, I briefly lived in Melbourne, Australia for a year and a few other places before my family "settled" in Dallas, TX, which is where I still currently live. We've moved around a lot because of my Dad's business, which took him to many different places in the world for various clientele.
I've always been very into music growing up, listening to several different kinds of genres over the years, eventually, I stumbled upon my first real taste of "high-energy" electronic music in 2011 where I discovered artists like Bar9, Excision, Caspa, Rusko, Skrillex, etc. Till that point, I never had experienced music with so much dynamic and energy which was so captivating to listen to. This was the point at which I fell in love with electronic music. Aside from the "high-energy" bass music I had a newfound interest for, at the time I was also extremely into hip-hop, beats, and jazz along with indie/alt-rock stuff. Producers like Nujabes, J Dilla, Flying Lotus, xxyyxx (and the whole Relief In Abstract crew in general) are some of my primary inspirations from that end. So really, my roots lie in hip-hop/beats-inspired stuff, and nowadays I like to experiment with those grooves and styles in electronic "bass music". I'm super inspired by producers like Alix Perez, Eprom (and Shades respectively), Ivy Lab, Chee, Tsuruda, Mr. Carmack, G Jones & many more who are all writing some of the most groundbreaking bass music nowadays.
I started producing music back in 2014 when I was a freshman in college (Purdue University), back when me and my friends would DJ often in the vibrant house party scene that existed there. I always loved curating fresh & forward-thinking sets, and I wanted to reflect that in my own music, which ultimately became the primary motivation for why I wanted to start writing music in the first place; to create stuff that I think is cool and that I enjoy listening to. I guess it was only a natural step in my progression as a music enthusiast, from being a listener to finally creating what I like to listen to. I want to write the music that people have never heard before, art that pushes the wave of music forward amidst stagnant/non-innovative trends.
Now since my early days, it's been a long journey, honing my craft to the point of where it is at today. None of it would have been possible without the countless friends and mentors I've had over the years who have taught me so much & given me several opportunities to succeed. There was a point at which I left Purdue University and transferred to UT Arlington in Dallas since I wanted to live back at home in a bigger city with a proper music scene. It wasn't long before I met the TX-based PRIME crew and founder, Alexander Reid, who shaped me into who I am today with all things music. Through PRIME I learned a lot about the music industry (from branding to marketing & events), which is also where I started my career in label management. From there I've worked and managed several other labels over the years. As a curator and label manager, my goal above all else has always been to be a platform for unique & forward-thinking music that pushes the fringes of electronic music, and particularly, bass music. These days along with PRIME, I also curate and manage German-based heavyweight bass label, SATURATE! RECORDS, and US-based bass & experimental electronic label, VALE. 
With my toes dipped in music production, label management & events its been hard to balance everything I do, since I am also going to school for software engineering. This was something I've always struggled with but slowly overcame with time as I realized that if I wanted to achieve my ultimate aspirations, I needed to maintain a diverse skillset. I guess you can call me a perfectionist, but in reality, the pursuit of perfectionism in itself is an art form that pushes you to endlessly be the best version of yourself. After years of patience, blood, sweat & tears I can finally feel my vision slowly coming to fruition. Being offered opportunities to perform alongside many longtime inspirations of mine has been very humbling over the years, and is something I never imagined was possible. Even now I feel like I am still just getting started but with an even greater focus than before.
Has it been a smooth road?
Like any journey, nothing ever goes as expected. For me balancing life, school, music & work has been the biggest struggle, but it ultimately taught me to be strategic with my time. Another struggle of mine has been staying motivated, as the road so far has been very discouraging at times. What's helped me the most mentally, has been staying realistic with my goals, while also using them to stay determined. I think it's easy to get overwhelmed, as I always do, given all the things I need to balance in life to stay afloat. However, going through periods of self-reflection and looking back at what I have accomplished always helps me stay positive since I feel like I'm always so hard on myself.
We'd love to hear more about your work.
I like to stay diverse with all things I do, whether it's label management, events, school, graphic design or music. Especially when it comes to music, I prefer to do all my art, visuals and branding so that everything is a better representation of me artistically.
I primarily write a sub-genre coined as "halftime drum & bass" (or just "halftime"), which carries the hip-hop groove at the core of the beat with bass sounds & melodies driving the energy of the track, all while being at *half* the tempo of standard drum & bass (written around 170-180 bpm, so halftime is based around 85 bpm). Producers like Ivy Lab, Shades, Chee, COPYCATT, VCTRE & many more have been pushing this style and sound. I like it a lot since my roots lie in hip-hop, and because I feel like there is a lot of flexibility at that tempo to experiment and come up with cool grooves.
Currently, I'm sitting on a fair bit of music. Working on a couple of collaborative EPs with a few friends, along with a string of singles I will start releasing this fall. I will also be slowly rolling out a bunch of collaborations real soon as well. I'm also writing a drum & bass EP, which is at about five tracks right now. I don't want to reveal too much about it yet since I want it to be a surprise, though I expect a release in the next six months or so. 2020 is shaping up to be a big year for me, especially with the way the rest of 2019 is looking…extremely excited to share all this new music with everyone!
When it comes to performing, as previously mentioned, I like to keep my DJ sets pretty fresh with music I think that is cool and forward-thinking that still carries a lot of energy which ultimately makes people move. I never try to prepare too much for these sets, as I like to leave a lot of the curation at the moment. That being said, I'm working on live sets (via Ableton) for bigger festival plays in 2020 and beyond! These sets give me the ability to plan out an experience/journey, while also giving me a ton of flexibility for improvisation via FX. This is also my starting point in the audiovisual space, as I'm programming my live set template to be tied with various sequences of visuals & clips (still something I am working on).
Some of my ultimate goals within the music space are to one day perform fully synced audiovisual sets of my music, my friend's music & music I genuinely believe is next level. I feel like there is a general lack of audiovisual presence in the electronic music on the main front, besides artists like Eric Prydz, Amon Tobin, G Jones, Eprom/Shades & many other notable musicians who are pushing the audiovisual space in live music. I believe that through better visual stimulation for music at a show, it keeps people more engaged and allows more room for experimentation, while also giving artists the ability to expose people to more unique stuff, outside of their comfort zones, as audiovisual content provides better *context* to the moment.
To elevate music to a whole new level of art…a space for discovery and beyond…that is what I want to do.
Is our city a good place to do what you do?
Dallas has a huge scene for electronic music, which is fairly diverse, unlike most other cities I've been to. Every weekend several events are happening, with so many opportunities for local artists trying to grow and get exposure.
If you're just starting out, Dallas is a great city for music, so long you surround yourself with the right people who push you to grow, instead of pushing you toward complacency, which is something I see too often these days. Regardless of that, if you truly want to make it as a musician, focus your time on production and leveling up your craft slowly. Keep writing music, even if it sucks. The more music you write the better you get. That's how you find your sound. Everyone already has their own sound and unique approach to music, they just have to find it through practice.
Beyond that, once you get to the point where you feel like you have music you are excited about, get your DJ chops and skills up. Go out to events, meet people & network, and I promise you will excel. Respectfully engage with promoters and you will get gigs, Dallas is great for that particularly.
Contact Info:

Image Credit:
Chilly Media: https://www.chillymedia.net
No Sleep: https://www.instagram.com/nosleepatx/
Jfarleytm: https://www.instagram.com/jfarleytm/
Keep It Rollin Productions: https://www.instagram.com/keepitrollin_247/
Suggest a story: VoyageDallas is built on recommendations from the community; it's how we uncover hidden gems, so if you or someone you know deserves recognition please let us know here.