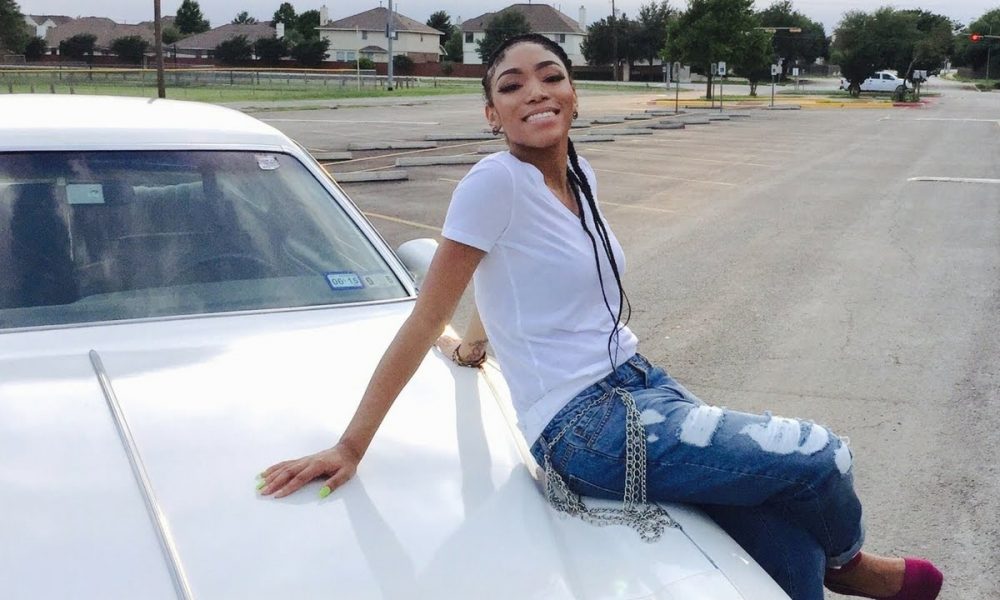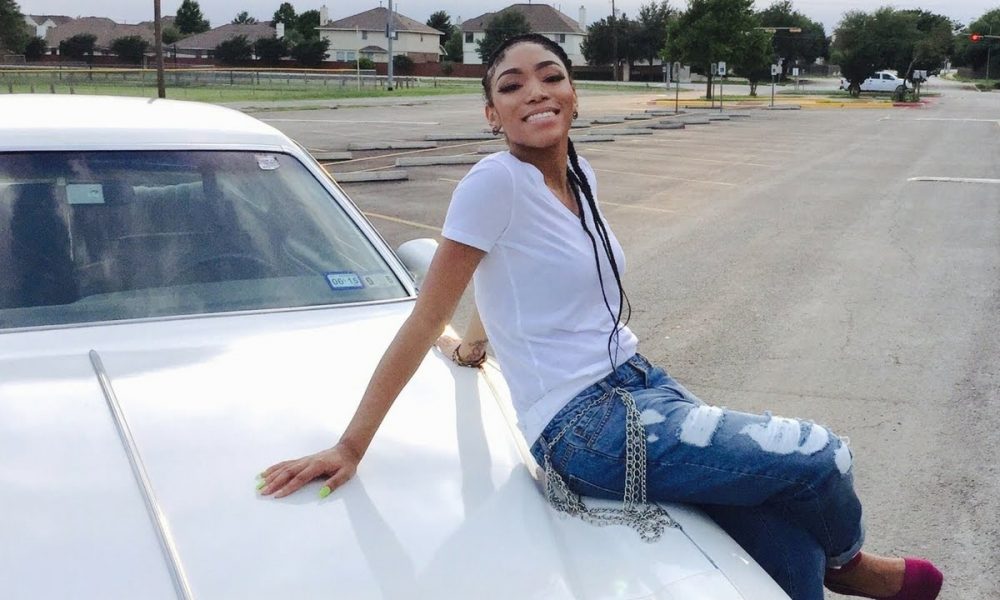 Today we'd like to introduce you to Nubia Emmon (Stage name) Williams.
Every artist has a unique story. Can you briefly walk us through yours?
Born in the "Capital of Live Music" – Austin, Texas – music flows through Nubia; she is a distant cousin of Mahalia Jackson and her father grew up performing in the family's R&B band (6:AM) along with his brothers. This innate love for music and constantly being in the presence of her family's artistry was passed on to Nubia who was singing by the time she was 3. At 7 she and her cousins formed their first group – "5BC", (5 Best Cousins). They sang and performed dance routines choreographed by Nubia at family events. By 7th grade, 5BC had dissolved but Nubia continued singing. By now, with the guidance of her father, she widened her performances beyond school talent shows to community events.
Nubia's introduction to the studio began when her father took her to her first recording studio in Taylor, Texas. It was the studio of her choir teacher with whom her Dad met at one of her school talents shows. Later, her Mom took her to her Uncle Tomar's studio and Nubia was able to get more music recording experience. This was followed up by her Dad booking her first real professional show when Nubia was about 15 during SXSW at the historic Victory Grill. Later that year, he booked her at the Texas Urban Music Festival where she was one of the opening acts for Boys II Men, Latoya Luckett, and Cameo. Her Dad later sent her to New York with her Mom to visit her musician cousin Robert ("Rob Strings") who helped Nubia get more recording experience. About a year later, her Dad brought her back to New York to meet with Atlantic Records executives and later she recorded her first real track "Sittin' on Vogues" with producer Wicks who was introduced to them by Rob in New York.
At 16, her Dad, who has been the driving force behind guiding Nubia's music career, talked with her about taking her music to the next stage and the sacrifices it would require. Nubia said she was up for the challenge. Her parents had divorced when she was 14 and although Nubia lived with her Mom in San Antonio during her last 2 years of high school, she commuted back and forth and eventually moved back with her father at the end of her senior year which was pivotal in moving her career ahead.
With high school behind her, she continued her training in music at UT's premier Sarah & Ernest Butler School of Music and afterwards, she received vocal coaching from Michael Keith (Diddy's platinum R&B group, 112). Nubia worked with various producers (her Uncle Salih, Tim Curry, Moox and Atlanta based James Worthington). Her team crafted a modernized 90s hip-hop brand that came natural to Nubia who said, "Although I was just born in the 90s, I love the music of that era when R&B was dating Hip Hop," she laughingly says. I want to show that you can have good old fashion R&B and that Rap music doesn't have to be all hardcore and that you can merge the two."
Realizing what it takes: sacrifice and hard work, whether she is working in the studio, at shows, in the community or with other artists, Nubia's dream is to become a world class performer. Her fans seem to believe this too as she has been voted #1 by Austin listeners (Best Radio R&B Artist, Best Female Radio Song and Best Female R&B Live). Not restricted to Texas, she's also placed first in various showcases in New York and Atlanta as well as performing throughout Texas and Phoenix, Arizona, Mississippi and with help from her Uncle Tony, she's performed in Georgia. Nubia is adamant about supporting other artists and has performed in duets and with live bands, including her uncle's band, "Tomar & the FCs". She has done countless collaborations which included Def Jam's recording artist, Lil Niqo, who jumped on her track 'Dancing Machine'. Further exercising her versatility as an artist, Nubia had a cameo role in the movie "The Holy Spoof" starring Rapper Paul Wall, Ms. Mykie and Dough Beezy, and she has graced the covers of fashion and cultural publications.
As fate would have it, the unexpected, unpredicted and unforeseen happened: her Mom was diagnosed with an aggressive form of breast cancer in 2011 and passed on November 21, 2013—less than 2 years after the cancer was discovered. It was devastating. Nubia tweeted, "my Mother taught me everything except how to live without her."
With the help of her team, Nubia Emmon is using her talent in music to give back to the community through The Nubia Emmon Foundation (overseen by Step-Mother Ati Cushmeer), which focuses on breast cancer awareness and motivating youth towards success. One of her signature projects is the "Pretty Girls that Rock the Mic" benefit concert, an idea originally devised by her father to help the children cope with their Mom's breast cancer. The purpose is to raise awareness and funds for breast cancer and to showcase the talent and diversity among female artists in Texas. The first show in 2012 was a smashing success and led to an ongoing relationship with the Susan G. Komen Foundation for Breast Cancer, Austin Affiliate. Nubia and her team have consistently promoted involvement in the annual Komen/Austin Race for the Cure of which Nubia has kicked off the event for the past 6 years by singing the National Anthem as well as participating and racing with her team.
Please tell us about your art.
I am a hip-hop Artist who sings and raps. It's my calling and it's my passion! My inspiration is life and what we experience in life and my personal stories in life. I want you to feel happy when I'm happy, I want you to feel my pain, I want you to grow with me as I go through life. Music is a universal language and if you've experience something similar to any of my situations, we are off to a great start.
I had a young girl tell me one of my songs helped her get through one of her toughest break ups. That's exactly what I was going through at the time I wrote the song (I was crushing on somebody and we broke up–this was high school, lol). But to know that my pain, my music, helped someone deal accordingly – it was an amazing feeling. Also, I plan to make it big in the music industry and since I don't come from money, I want to show young people all over the world that you can stay true to yourself and still make a way out of no way.
The message in my music overall is "hey I'm human and we've gone through the same exact thing" but I'm a vocal piece for us both. I'm singing and rapping about things you may not say but can feel in your heart,
What do you think is the biggest challenge facing artists today?
I can think of two….producing music and maintaining creativity. As I said earlier, it's so easy to get an artist's music freely so nowadays, artists–including the ones who make it big, make a lot of their money through touring, endorsements and merchandise. I don't think most people realize how much goes into producing just one song. You must pay for the production, the mixing, mastering and after that, there's the video—you have to pay for the videographer and they don't come cheap. Of course, then you must pay for marketing because people don't magically find out about your music–you have to spend money advertising it on social media and other means. So, I think if people appreciated how much goes into getting music produced and out there for everyone's enjoyment, they would pay a dollar to get that single.
The other big challenge is–at least from my view–is that new artists lose their creativity when they sign with a major label. Even though the artist came to prominence because of their creativity, the label will direct the artists music and image towards something they feel is more mainstream–which may not even be mainstream. I mean, I can think of so many times when I heard an artist when they were underground and their music was lit and then when they sign to a label, people talk about them (negatively) because their music is so different from when they started.
How or where can people see your work? How can people support your work?
The best way to support me is very simple;
Come on out to my shows! You can get the calendar on my website. I have upcoming shows locally and in Atlanta, GA. My team and I are also planning our next "Pretty Girls that Rock the Mic" event the early part of 2019.
– Join my social media so we can stay in touch and get updates
– Spend .99 on a single. Because so many people freely download artists music, artist aren't able to earn a living from their songs alone. So, I just want to encourage everyone to please support artists especially with the price so low nowadays.
– Subscribe, subscribe, subscribe on my website and to my YouTube channel and check out my videos–and let me say this, it means so much to an artist for someone to subscribe to their channel and listen to their music–it's the highest honor to listen to somebody's music.
Contact Info:
Website: www.nubiaemmon.com
Phone: 404-314-9113
Email: officialnubiaemmon@gmail.com
Instagram: @nubiaemmon
Facebook: @nubiaemmonofficial
Twitter: @nubiaemmon
Image Credit:
1. Me and Miss Mulatto (SoSo Def Recordings) – no credits
2. Me on the car: Focus Click Fotography
3. At Komen Austin Race for the Cure -Ms. Candace
4. Me and Radio personality Val Santos (FM102.3 The Beat) – no credit
5. Shea Moisture event – no credits
6. Michaux Show – no credit
7. Me with Award in NY – Hip Hop Seazon
8. me on Tracks – Focus Click Fotography
Getting in touch: VoyageDallas is built on recommendations from the community; it's how we uncover hidden gems, so if you know someone who deserves recognition please let us know here.