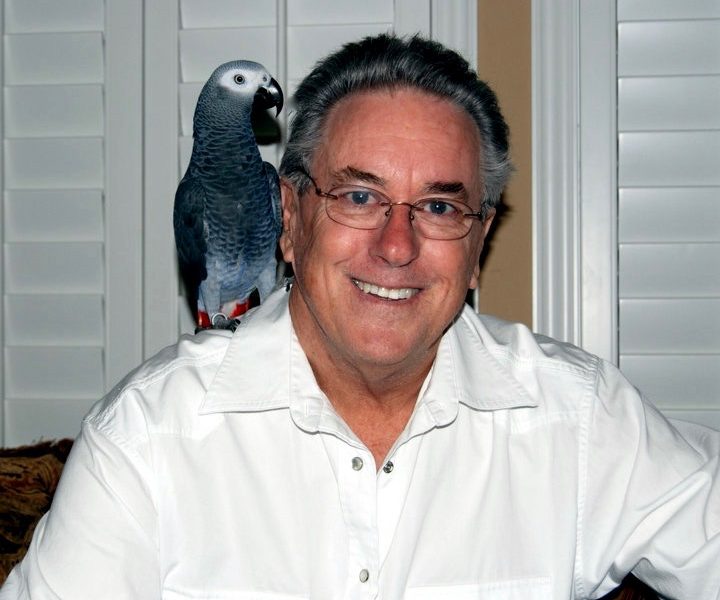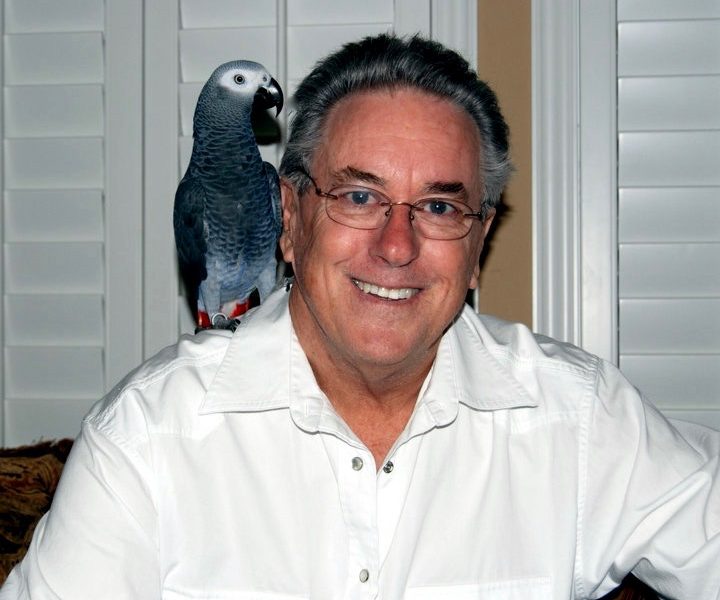 Today we'd like to introduce you to Randy Nolan.
Randy, let's start with your story. We'd love to hear how you got started and how the journey has been so far.
In 2006 at the age of 63, I sold my last real estate development just prior to the real estate market collapse. During the previous 45 years, I had developed office buildings, apartments, and subdivisions.
I was investing in the stock market and noticed a company going public whose business was teeth whitening and I was struck with the idea. I had never thought of teeth whitening as a business model. I was set to retire but had lost so much money with the collapse of real estate I knew I would need something to sustain me. Plus, I couldn't stand the thought of retirement, whatever that is! So, I read all I could find about how teeth whitening works and decided to apply it to a retail store in a major mall.
In early 2007, I opened Red Carpet Smiles in Willow Bend Shopping Mall. The store was an immediate success, I did more than $15,000 in sales the first mouth. I thought how lucky I was to start something so unique. I loved how happy it made people to see their yellow teeth turn white and it was extremely rewarding personally because I felt like I was providing something that made people smile.
I was open for about two months, when a competitor came into a Sam's store nearby and undercut my price considerably. I was forced to reduce my price, from $199.00 down to $99.00 which meant I could not afford the dental customer packages I was purchasing, pay the mall rental, and have employees so I let the employees go and was working 70 hours per week alone in the store. Some retirement! After 3 months of this I closed the store and came home to lick my wounds, dog tired, down trodden, disillusioned and disgusted.
However, I was hearing about all the others who were now opening mall kiosks at a fast pace. I quickly decided my personal future in teeth whitening lay in the wholesale and not the retail part of the business. I began to study the labels of different dental suppliers for teeth whitening like Zoom, and Beyond Dental, and formulated my first gels for testing in mid-2007.
Now I needed to learn how to build a website so I could sell my gels to all the others who were setting up kiosks or mobile operations. After months of research, formulating, testing, and learning DreamWeaver, I launched my website in November of 2007 and absolutely nothing happened.
I was forced to go back to work for a friend in the oil business just to pay the bills. At night I kept tinkering with my website and testing teeth whitening gel formulas.
On Monday March 30th, 2009 more than two years later after launching my website, I got a my very first order for $23.00 for two of my teeth whitening kits. I was thrilled. It wasn't the money necessarily but the fact that I had sold something without being face to face with the buyer! It was a water shed moment for me. Two days later on April 1st, I received an order for $182. A week later I received a small order from Canada, and then one from Great Britain. Within the month I was getting repeat orders from some of these people. I began to get a glimpse of how powerful the internet is and what it could do for me.
I was filling the gels I sold by hand and had no idea how I was going to be able to fill orders of any size so I found a company that sells dispensing equipment and I invested in air compressors, valve controllers, dispensing guns, cartridges, mixing equipment and set up a small lab. All the while I was working full time again filling my orders by hand because filling the syringes by automation was difficult.
More and more orders were coming into my website and I realized the same thing I experienced was true for all the other small business operators for teeth whitening. The kiosk owners could not pay the extremely high costs for their customer kits when most of it was pretty packaging and of all things my gels were giving better results.
It is still true today. RedCarpetSmilesInc.com enjoys a customer base of thousands of repeat customers, many of whom have been with me since my earliest days. My gels are sold worldwide by numerous distributors and re-sellers in the USA, Canada, Great Britain and Australia. We are one of the largest purchasers of syringes for teeth whitening in the world. The gels are marketed under numerous private labels now also.
Since 2007, I have whitened or been responsible for whitening millions of teeth. I have mentored hundreds of others in the business and that is how I have grown my business because I realize my success depends on their success.
Where ever you are, if you have had your teeth whitened, the odds are good it was with my gels.
Several of my protege's are the top teeth whitening operators on daily deals, one is number one in the world according to Groupon.
My teeth whitening products are popular in spas, and salons and I was often asked if I have other products they can sell at checkout.
About six years ago, the idea of skin care products came to mind because of my wife. She has very fair skin and has always been careful about skin care products and developed a great deal of knowledge through the years. She was using products from an expensive line (and complaining about the cost), so I began researching the ingredients on the labels, just as I did when developing teeth whitening gels. I felt if I could satisfy her with my formulations, they would work for most women.
I researched, studied, and experimented with plant extracts, and actives and what they can do to improve skin condition, like minimizing wrinkles, lifting, tightening, removing bags and dark circles under the eyes, etc. I located a well-established Swiss cosmetics research company and began purchasing their raw products for our formulas. Their extensive testing and scientifically confirmed effects and proven results are impressive and they also provided assistance when I required it.
Using the same marketing approach of high quality products in sensible packaging, we launched the JayneRandolphSkinCare.com website on July 17, 2017. With a strong customer base to appeal to and numerous testing samples given out over the last six years, we received our first online order the same day. At present, I am producing our skin care line for a private label company in Utah and one in London.
Not bad for a guy who got the paddle in 8th grade chemistry for not paying attention.
Overall, has it been relatively smooth? If not, what were some of the struggles along the way?
If success were easy, it would have no value.
I have done many diverse things in my life. Things that have no relationship to each other except the one true constant. They all had plenty of competition. When I mention an idea to others who are searching, I am always hit with the response- "There is a lot of competition already". It seems like most people are stopped before they start because they hear of competition. There is practically nothing available today that does not have competition, so if you are looking for something no one else has discovered you are fooling yourself and using it as an excuse to never venture out. It's because of your study of that idea that you are beginning to see the competition associated with it. As an example, let's say you are interested in a certain car, so you begin noticing it and pretty soon you think everybody has one, and you never noticed it before. The reason is you are now looking for it and notice it more often. Same with business.
I never worry about competition. If others did it, then I figure I can too. There is only one thing you have to have to be successful. A willingness to persist against all odds and most people don't have that, but all entrepreneurs know it is the key to success.
I have had to come back from losing everything more than once in life and I know it isn't easy, but what in life is?
My advice to anyone starting out-do what you are passionate about and the money will follow.
Please tell us about Red Carpet Smiles and Jayne Randolph Skin Care.
My business is centered around the goal of making people feel better about themselves. Teeth whitening is among the most asked for cosmetics treatments in the world. A smile is the best first impression you can make.
I set out to whiten as many peoples' teeth in the world as I am able. I know from experience it gives people a boost in self-confidence and a smile can go a long way to helping people have a better day. There is a good reason for the expression "Keep on Smiling" because if you smile at someone they are probably going to smile back. It sets up a chain reaction, because the person you just smiled at will maybe smile at the next person and so on.
I am the owner of a company I started in 2007 called Red Carpet Smiles. We are teeth whitening specialists. The website is www.redcarpetsmilesinc.com
I realized early on the spas I sold to could also sell skin care products. My wife and I started Jayne Randolph Skin Care and the website is www.jaynerandolphskincare.com
Again, our goal is to make people feel better about themselves. We produce face creams that hydrate, tighten, and lift the skin or reduce cellulite, etc. We use the most expensive ingredients and package sensibly so we can sell these high-end products at a lower price point. We feel word of mouth is the best advertising.
Our products compete with the most expensive products in the crowded field of skin care at a fraction of the price.
If you had to go back in time and start over, would you have done anything differently?
I have a good friend who had an office and on his wall was a picture of a wagon train going west. The caption was "The weak died along the way, and the cowards never started". That always stuck with me.
Everything I have done and all the businesses I have started have varied from building office buildings to starting a restaurant called Cheeseburgers located across from the Galleria in Dallas where Paradise Bakery now sits. I have never been afraid to jump into something new. This is not for everyone, I realize.
I think if I had to start over, I would have kept my startup expenses more conservative until I had a very good idea of how the business would fair. When I started the mall store, I bought very expensive furniture when I could have spent much less. I seem get my ego tangled up with what is absolutely necessary and feel it would reflect badly on me if I didn't have the best to start. I could easily have spent much less and still go out of business. Remember in business, it is all about the money.
Contact Info:
Website: www.redcarpetsmilesinc.com
Email: RandyNolan@tx.rr.com
Instagram: jaynerandolphskincare
Facebook: Jayne Randolph Skin Care

Image Credit:
Logos by Ryan Nolan
Getting in touch: VoyageDallas is built on recommendations from the community; it's how we uncover hidden gems, so if you know someone who deserves recognition please let us know here.